A customer-first marketing strategy recognizes the value of customers to the success, growth, and survival of your business since it's customers that generate 100% of the money to keep your business afloat. Sure, you can use financial tools such as borrowing money to cover expenses but you must pay that back with interest so that money isn't free. Investment money represents the same problem but in addition to requiring dividends paid to investors, taking outside money also risks the loss of control that can see your vision evaporate. Look at Steve Jobs. The board of directors kicked him out of HIS OWN COMPANY when they thought he was taking Apple Computers in the wrong direction. Ultimately, they invited him back when their notions of how to run a tech company as if it were a bottled drink manufacturer failed miserably. Thus, the road to success for any business runs directly through a customer-first marketing strategy.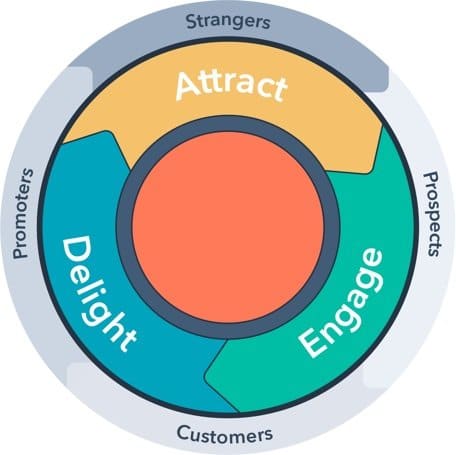 What is a customer-first marketing strategy?
A customer-first marketing strategy is one where every strategic decision involves deep consideration of how the strategy helps the company meet customer needs. Examples of a customer-first strategy are:
involving customers in product innovation and design at an early stage. Chrysler made the minivan a ubiquitous part of our modern highways by starting the concept by observing how motorists actually used their cars and the difficulties they encountered. This customer-centric strategy saved Chrysler from impending death.
framing advertising in the vernacular of real customers
choosing price points that allow your target market to afford your products and creating a product line at different price points to satisfy the varying needs of different consumer groups
delivering products to meet customer needs. For instance, Amazon and some other online retailers are experimenting with drone delivery and some restaurants in busy downtowns use droids to deliver hot meals to customers. This ensures prompt delivery at a lower cost to consumers, after all, droids work without tips.
B2B marketing
Obviously, there are other examples of customer-first marketing strategies, especially in B2B marketing where sales staff are trained in consultive selling to ensure the products they recommend solve a problem for the firm rather than simply supporting the aims of the seller. aware of any changes in policies or the industry. It can also help them perform better at their job. If you have a sales team for example then you can have them take negotiation sales training to help them become better at using a customer-centric strategy.
Internal customers
Another thing to consider is the notion of internal customers, including your employees, supply chain partners, and lenders/ investors. There's a good reason for including internal customers as part of your customer-first marketing strategy. Internal customers impact your ability to adequately serve external customers and ensure they get what they want from their associations with your business.
Think about your interactions with employees of the firm to see how much they impact your satisfaction with the products purchased and the firm in general. This is most evident in service firms where employees directly interact with customers and their helpfulness, cheerfulness, and product knowledge make our interactions with the company successful and enjoyable. Customer service and communication employees for all types of firms act in a similar way. Finally, employees who are normally invisible to the outside world impact your performance through high productivity, low turnover and absenteeism, and collaborative problem-solving.
Evidence of diversity hiring offers a glimpse into the values of the firm, as do other visible efforts to support of the community such as helping to serve at a homeless shelter. Below, you see the impact of these shared values on building trust and purchase intentions among your target market.
Treating vendors as valuable to the firm also provides benefits through improved cooperation and collaboration. For instance, a client told me of their commitment to a vendor who, when faced with a possible strike, made arrangements for alternate sources of supply to ensure the client's business didn't face disruption during the strike. Chrysler formed a Japanese-style keiretsu by involving supply chain partners in automobile development at an early stage. By collaborating with their engineers in the initial design phase of product development, they were able to reduce costs, speed time to market, and incorporate new ideas shared by their partners in the car design.
Why use a customer-first marketing strategy
Over the last few years, there's been a power shift that puts customers in the driver's seat, not companies. Part of this shift comes from the explosion of competitors in most customer markets. Part comes from the internet, which put the goods and services of a company within reach of a customer no matter where they lived. reducing delivery times through enhanced logistics means you can order a product from China and get it within days. Now, the entire world is your store and it's a worldwide marketplace. With this shift in power comes the need to put customers first if you want to survive.
Implementing a customer-centric marketing strategy makes your business more attractive to prospective buyers and helps keep customers, encouraging them to buy from you more often. This greatly impacts your revenue by providing the funds necessary to grow and thrive.
You know the old saying, "fool me, once shame on you, fool me twice, shame on me." Well, don't try to fool customers at all and you stand a greater chance of retaining them, gaining positive word of mouth, and generating positive reviews that convince other consumers to take a chance with your brand, as well. The probability of selling to an existing customer is 60-70% while the probability of selling to a new customer is only 5-20%, highlighting the impact of a customer-first strategy that privileges customer needs over company needs to ensure customer satisfaction.
Yet, according to Invesp, 44% of companies focus on customer acquisition while only 18% focus on customer retention, with another 40% that focus equally on both retention and acquisition. It costs 5 times more to acquire a new customer than it does to retain an existing one, so this lack of emphasis on customer retention doesn't make fiscal sense. By increasing retention by only 5%, a firm can increase revenue by between 25% and 90%. That's a huge reason for being customer-centric.
But, increasing revenue isn't the only benefit of using a customer-first strategy. When customers feel valued, they engage in other behaviors that benefit the firm, such as providing information, defending the firm against criticism, providing reviews, and helping other customers get the most from their experience. I did a project once for Disney where I looked at comments made in an online group about their parks. What I saw supported the benefit of using these "partial employees" as trusted influencers and customer service agents without incurring the costs of paid employees.
How to be customer-centric
Being customer-centric starts with a change in attitude; one that truly cares about customers and works toward providing them the best of everything. According to HBR, that means:
Operationalize customer empathy. …
Hire for customer orientation. …
Democratize customer insights. …
Facilitate direct interaction with customers. …
Link employee culture to customer outcomes. …
Tie compensation to the customer
Operationalizing this advice is sometimes easy, such as setting up a compensation strategy that rewards employees based on aggregate consumer metrics, such as satisfaction and rate of repurchase, or individual scores on these metrics achieved for customer-facing employees. In other cases, implementing a customer-first marketing strategy is a multi-step process. Here are some actions to take.
Listen to customers
This means using active listening not just waiting for customers to reach out with complaints or compliments.
In social media, that might mean setting up a listening program to collect expressions about your brand and your competitors to hear what consumers are saying about you even when they don't do it on your own page.
It might mean setting up a market research program to ask consumers, customers, and employees who interact with customers.
You may monitor customer service calls to evaluate how customers interact with your brand.
Remember to go beyond the metrics since a lot of insight is buried behind those numbers. Customers are people first, so ensure you capture attitudes not just behaviors.
Create a great customer experience
Customer experience or user experience refers to how well visitors interact with your online platforms, especially your website. Hallmarks of a great customer experience are:
clean, easy-to-read text with lots of white space
easy, intuitive navigations
fast load speeds
clear calls to action
To provide a great customer experience, start by mapping the customer journey to search for bottlenecks and confusing elements. For instance, look at the image below representing a customer journey and the many touchpoints and departments involved in a successful journey.
Now, recognize that the customer journey isn't linear, it's circular with customers entering at one of a few entry points and exiting at various stages only to return, possibly, at a later stage or start back at an earlier stage. Providing the right resources for visitors regardless of where they enter and whether it's their first visit or number 10 makes for a successful customer experience.
Personalization
No one like to be treated as a number. You'll have more success if your approach to customers is personalized not just by using their names but by recognizing them as an individual. B2B salespeople realized this long ago and kept files on each customer that contained both personal information such as birthdays and the names of children along with professional information such as the content of their last communications. With the advent of the internet as a communication tool, one-on-one marketing became the rule. Now, customers and prospects expect deep personalization and recognition of them as an individual.
For instance, you might send an email on the customer's birthday offering a discount or a free product. Even acknowledging their special day is likely enough to cement your relationship. Sending personalized thank you messages or including a card with deliveries is also a great tool.
At the very least, you should monitor the products viewed by the customer so that when you send communication, you're specific to the products that interest them. BTW, the ROI of remarketing (showing ads on social to folks who viewed similar products) and lead nurturing (sending segmented messages via email or SMS based on products viewed) are much higher than other marketing efforts.
Mobile integration
Consumers these days use a variety of devices (and channels) before making a purchase. Remembering a prior visit to help deliver a personalized experience on your website both builds on the budding relationship and delivers higher ROI.
Conclusion
These are just a few aspects of a customer-first marketing strategy to consider as you build next year's marketing plan. Keep in mind ways you can implement these suggestions and you'll see your performance steadily improve.
Need marketing help to support business growth?
We welcome the opportunity to show you how we can make your marketing SIZZLE with our data-driven, results-oriented marketing strategies.  Sign up for our FREE newsletter, get our FREE guide to creating an awesome website, or contact us for more information on hiring us.
Hausman and Associates, the publisher of MKT Maven, is a full-service marketing agency operating at the intersection of marketing and digital media. Check out our full range of services.