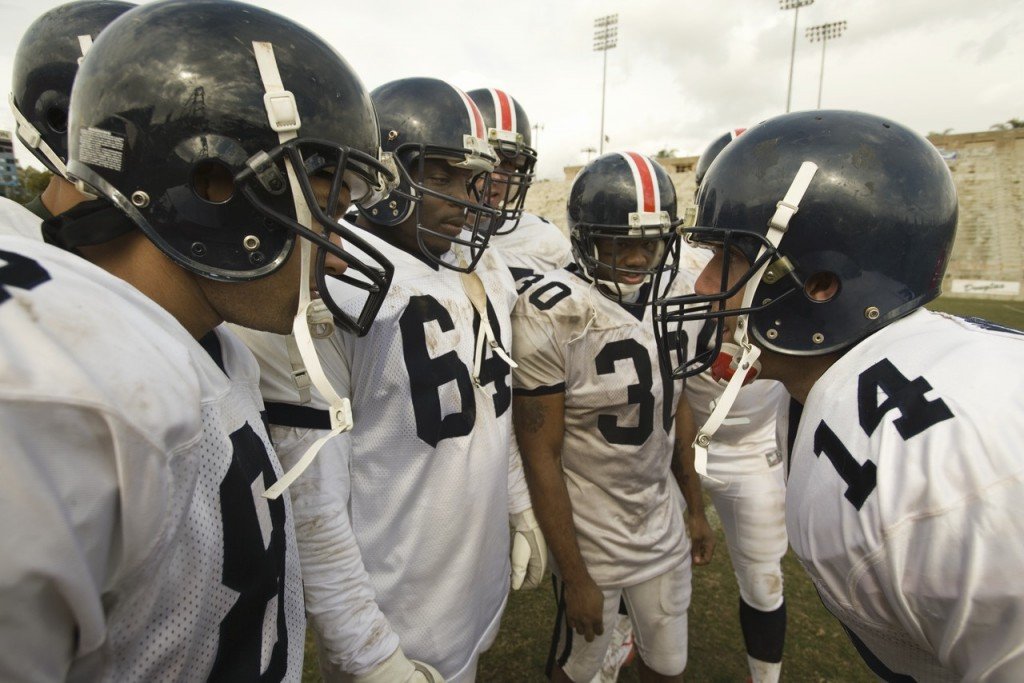 Really good question. I'm glad you asked! Maybe we should start with why you should create a social media marketing plan?
Earlier this week, I posted results from a study by HBR showing only 12% of firms feel their social media marketing is effective. WOW! Did that surprise you? It did me. Sure, I knew lots of firms weren't doing social media marketing right, but the tiny number of firms who felt they were doing it right surprised me.
So, what's wrong with the other 88% who feel they're not getting enough bang for their buck when it comes to social media marketing?
My guess is they never bothered to create a social media marketing plan — they're just wingin' it and hoping for the best. And, that NEVER works out. In some cases, a lack of planning or ineffective planning develops because brands assign social media to a tech team since it involves computers, rather than a marketing team. Or, they figure millennials know social media since they are digital natives, so they hand off responsibilities to these younger workers.
Doing anything without a plan means you waste a lot of time and money stumbling around hoping to hit on something that works. It's like leaving the house for vacation without a plan — you might NEVER get someplace interesting and likely won't have the right things in your suitcase when you get there. You waste your entire vacation — and a lot of money on gas, food, lodging — only to find yourself disappointed in the end.
As the image above implies, even a sports team recognizes they need a plan. They don't just line up at the line of scrimmage and do whatever comes to mind.
Hopefully, this discussion proved you need a social media marketing plan. If not, here are some other articles on the topic:
Social media helps you connect with customers [source]
A plan is a statement of intent to guide action [source]
Your market likely spends up to one day/week looking at their phones, much of it on social media [source]
96% of consumers discuss brands online [source]
and, many more.
How do I create a social media marketing plan?
To start, let's look at the definition of a social media marketing plan.
A social media strategy is a summary of everything you plan to do and hope to achieve on social media. It guides your actions and lets you know whether you're succeeding or failing.

The more specific your plan is, the more effective it will be. Keep it concise. Don't make it so lofty and broad that it's unattainable or impossible to measure. [source]
There's a good article in Entrepreneur asking the 10 questions needed to create a social media marketing plan. My discussion is more practical — creating a framework for your social media marketing plan.
1. Goals
Well, the first step is to set goals, which I talked about yesterday. Read that post carefully to ensure you set the RIGHT goals for your business.
2. Environmental scanning
Next, take a look at what's going on in your business and what's going on outside. We call this an environmental scan and it includes elements from the environment like:
Cultural environment — what's going on with the folks who'll buy your brands? Who are they? What do they look like? What's important to them?
Economic environment — consumer confidence, GDP, interest rates, etc.
Political environment — for instance, recent laws like CanSpam impact your ability to market your brand and you need to stay legal.
Technological environment — this is critical for social media marketing. What platforms are popular? With what demographic groups? What tools are out there to help?
Competitive environment — who are your competitors and what are they doing?
In terms of your internal environment, take a look at your resources — both human and financial — to understand your internal capabilities. Then build on your strengths and strengthen your weaknesses to adapt to elements you discovered through your environmental scan.
While social media marketing is MUCH less expensive than traditional media, it's more labor-intensive and requires specific skills. So, you need to dedicate sufficient financial and human capital to achieve your goals.
Also, marketing is marketing, regardless of whether it's digital or traditional. For instance, if your product has major flaws or customers find your social responses insufficient, social media only provides a megaphone for consumers to trash your brand. Get your marketing ducks in a row before you expend effort and money on any type of promotion.
3. Planning
Now that you know what you have to work with, it's time to put the actual social media marketing plan together. Here are some areas to consider:
What platforms (or combination of platforms) will work best — Facebook with its huge numbers or a smaller platform like LinkedIn, which works best for B2B companies?
What content? Google made if VERY clear with the last few updates to their ranking algorithm, that content is KING and there is no queen. So, find out what's valuable to your target audience and create content that addresses their questions, concerns, interests, etc.
How often? Posting content consistently is the key to building your community, gaining rankings, and creating a positive image for your brand. Creating a content calendar helps make the task of posting frequently doable.
What format? Increasingly, video and other types of visual formats drive traffic to websites. So, think about creating visual content in addition to posts, images, and podcasts.
What does your marketing funnel look like online? What landing pages (squeeze pages) move visitors toward a sale? How can you optimize these pages?
Who will work on social media marketing? What will the process look like? What safeguards are in place to prevent inadvertent or thoughtless posts that damage my brand reputation?
How will you monetize your social media efforts? Obviously, the primary goal of your social media marketing plan involves generating profits, whether those profits come from online activities or support your brick and mortar offerings (unless you run a non-profit, in which case your goals are multifaceted and raising money is a less critical goal than supporting your cause). A number of options exist for monetizing your social media marketing operation. Here are some options you might consider:

Increase sales and profits for e-commerce or brick and mortar business
Generate advertising revenue through platforms such as Google Adsense (which pays websites to host Google display ads)
High ticket affiliate programs, which work a little like advertising but with much higher payments. Commonly, affiliate programs build a relationship between a brand and an advertiser whereby the advertiser makes a percentage of each sale. High ticket affiliate programs offer the potential for significant payouts because the value of each sale is high.
4. Analyzing
When you create a social media marketing plan, measuring and analyzing is critical for success. Your goals, created in step 1, should guide which metrics to include in your evaluations. Routinely collect data from Google Analytics, Facebook Insights, and other data from your social media platforms. Analyze that data looking for insights to help improve your market performance.
Key performance indicators (KPIs) refer to metrics with a high correlation to your performance. Some metrics, such as # of fans or followers, are loosely correlated to performance and we refer to them as "vanity metrics". Increased numbers of followers don't necessarily translate into higher sales, especially given that many social platforms contain a number of inactive accounts and follow bots. In contrast, KPIs for social media include metrics like engagement, cost per click (CPC), and yield that have a higher correlation with your goals.
When analyzing performance, be sure to include metrics from all levels of the conversion or sales funnel.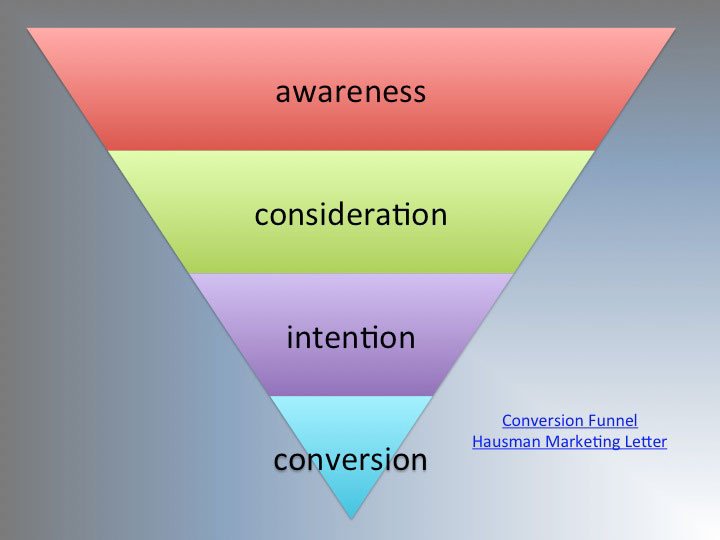 Thus, you need metrics to reflect increased awareness in addition to monitoring lift (or improved sales). Check out this resource for more insights on KPIs important to include in your social media marketing plan, which is a crowdsourced list. Feel free to add your own favorite KPIs to the list.
5. Tweaking
It's not enough to create a social media marketing plan and gather metrics related to the campaign, you need to make decisions based on those metrics.
What's working and what's not?
What needs to change?
Which social platforms are working best?
Which post types drive the most visitors to my site?
Which platforms and posts generate the highest ROI?
Need marketing help to support business growth?
We welcome the opportunity to show you how we can make your marketing SIZZLE with our data-driven, results-oriented marketing strategies.  Sign up for our FREE newsletter, get our FREE guide to creating an awesome website, or contact us for more information on hiring us.
Hausman and Associates, the publisher of MKT Maven, is a full-service marketing agency operating at the intersection of marketing and digital media. Check out our full range of services.