Are you planning a live stream for your next business event? By hiring affordable and efficient live streaming services in Melbourne or near you, you increase your chances you can create engaging online events that amps up your audience and generates the desired results, whether that's converting attendees into sales, gaining free trials, or generating another outcome that benefits your brand. When you create engaging online events (like the one below), you gain traction for future events as the word spreads about what a great job you do. That brings in more people for subsequent events and builds your subscription list when you add attendees to your email follow-up programs.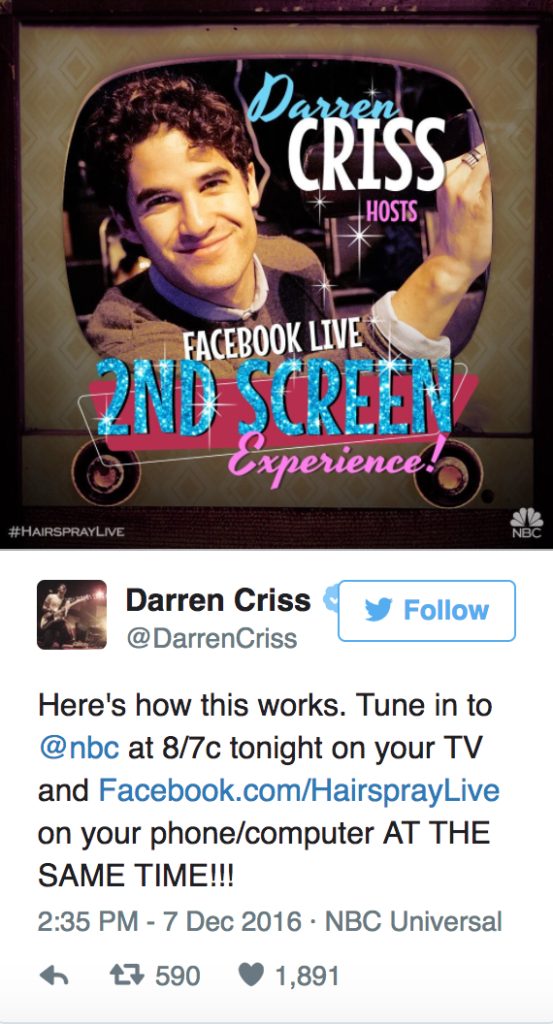 A live streaming platform is among the most popular ways to broadcast events to a large audience. Many social platforms, like Facebook which is used above, offer live streaming as well as other outlets. So, how do you decide which live streaming service is right for your needs? The truth is, there are many factors to consider when choosing a live stream service provider if you want to create engaging live events.
In this article, we'll break it down into the main factors and essential tips to consider when you choose a live streaming service and create engaging online events. To find out more about making these decisions, read on!
Why live streaming online events works
The size of the live streaming market grows by leaps and bounds — from $30 billion in 2016 to $70 billion (estimated) in 2021 and is expected to reach $187 billion by 2027. This growth and the outcomes possible when you create engaging online events, encouraged 28% more marketers to add live streaming to their arsenal of marketing tactics or increase their investment in it.
Here are some other interesting stats supporting the use of live streaming"
Live streaming topped 1.1 billion hours in 2019 (Livestream)
80% of audiences prefer to watch live videos than read a blog (Livestream)
Enjoyment of video increased brand association by 139% (Livestream)
Consumers are 39% more likely to share video content (99 Firms)
82% of audiences prefer to watch a live video over standard social media posts (Hubspot)
Live broadcasts account for one in five Facebook videos (Facebook)
Live broadcasts get 24X as many comments on LinkedIn (LinkedIn)
Tips for choosing the best live streaming company
The term "live streaming" refers to video delivered over the Internet in real-time, just like an in-person event, except attendees come from anywhere. In fact, it is now possible for TV broadcasts, video game streams, and social networking content like Facebook to be live-streamed.
If you want to create engaging online events that help you reach your goals, you need a pro to help you with the live stream journey. But, there are a lot of live video streaming services out there, and it isn't always easy to figure out which is best for your brand and your target market. Here are five tips for getting started:
1. Understand the process: video production, live events, and technology
There are three vital parts of the live streaming process that must come together to create engaging online events. The best streaming services are aware and understand how to effectively combine these elements and have experience in all three. Look for a live stream service provider who:
 Is a company that knows how to create a high-quality video with the proper lighting and good audio quality.
Has expertise in planning and executing an exciting live event that engages your target audience and runs on time.
Understands the best live streaming platform for your purposes and how to share the video stream using modern technology.
It makes no sense learning about streaming technology but having no idea how to organize online events. It also won't help if the live streaming firm only has experience with a virtual event. instead, you need a company that knows both aspects of online events; creating video content or a broadcast production and online event management. You can assure that your event has the best chance of success online by hiring a great company that understands the process.
2. A customer-focused approach
If a video streaming platform or company understands the importance of streaming in its marketing, training, and communications, it should take a determined customer-focused strategy.
Other streaming services lose sight of their larger goal and become engrossed in their technology. The best live streaming platforms and service providers recognize that your company has a lot on its plate. As such, they go beyond the basics to ensure they are efficient, professional, and pleasant to work with to make your job easier. They also focus on YOUR goals rather than their own.
3. Recognise the different needs of live stream audience
On live-streaming platforms, it's vital to know that your viewers are in a different universe and frame of mind than in other online marketing spaces. With lots of people working from home and facing other distractions, you can't expect your viewers to pay attention for long periods of time without interruption. As a result, you must schedule your live stream event for the right time and end the event on time. Also, recognize that your attendees might face distractions or have competing factors for their attention. Offering on-demand replay is one way to deal with this eventuality.
A good live streaming service can help you understand different types of audiences and how to adapt your plans to fit with that audience. For instance, if your stream is longer than 60 minutes, a good service suggests taking 'brain breaks' every two to five minutes to keep your audience fresh. This helps break things up and gives your audience a chance to stretch, grab a drink, and take a quick break.
Also, breaking up intense information exchange with light-hearted conversation or activities reduces the chances of cognitive overload. Remember, live streaming corporate events should both build engagement and promote your brand, so don't include too much fluff–this isn't solely an entertainment activity.
4. Making plans for your streaming event
To begin, a good service firm should inquire about your general business goals for the event so they match the event with your audience and your goals. For instance, are you looking to provide support to your workplace through an information session? Or, engage with potential clients via Youtube live for an online product demo?
Online streaming must be successful in reaching a larger business goal or resolving a specific problem. Unlike many online streaming companies that focus on cutting-edge technology, a competent streaming company recognizes that streaming is merely a vehicle for achieving a larger goal.
5. Check the different live or video streaming ideas
To create engaging online events, you must provide both entertainment and education. Online events are an excellent approach to bridge communication gaps while supporting your event customers. Here are some suggestions for making streaming events more interesting:
Demonstrations of products on the Internet
Q&A sessions like "Ask an Expert"
Clients' workshop sessions
Live performances
Remotely streamed training videos
Live streaming helps you maintain your web presence while reminding customers that you're ready to assist. That's why working with a competent streaming company helps ensure your next event has the most impact and interaction with your audience.
In Summary
Live streaming has become more popular for several reasons. It aims to assist you in broadcasting like a pro on social media platforms and producing videos that stand out to your audience.
Likely, you'll need to hire a live streaming service company to help you navigate the nuances of this marketing tactic. Overall, your choice should enable you to reach a larger audience and tailor the viewing experience to match a wide range of viewers comprising your target market.
Need marketing help to support business growth?
We welcome the opportunity to show you how we can make your marketing SIZZLE with our data-driven, results-oriented marketing strategies.  Sign up for our FREE newsletter, get our FREE guide to creating an awesome website, or contact us for more information on hiring us.
Hausman and Associates, the publisher of MKT Maven, is a full-service marketing agency operating at the intersection of marketing and digital media. Check out our full range of services.