Creating a positive brand image starts with the very first interaction with prospective customers, whether your website or a phone call. Just as your mother always said, you never get a second chance to make a good first impression and those impressions cloud your brand image forever. Make a positive first impression and you create a positive brand image. So, whether that first impression comes when a prospective customer visits your website, your physical store, picks up your package, or makes a call to your office, you must focus on creating a positive brand image in that first interaction. Today, we'll talk about how hiring a virtual assistant to answer the phone and become the first face visitors see when they come to your office creates a positive brand image.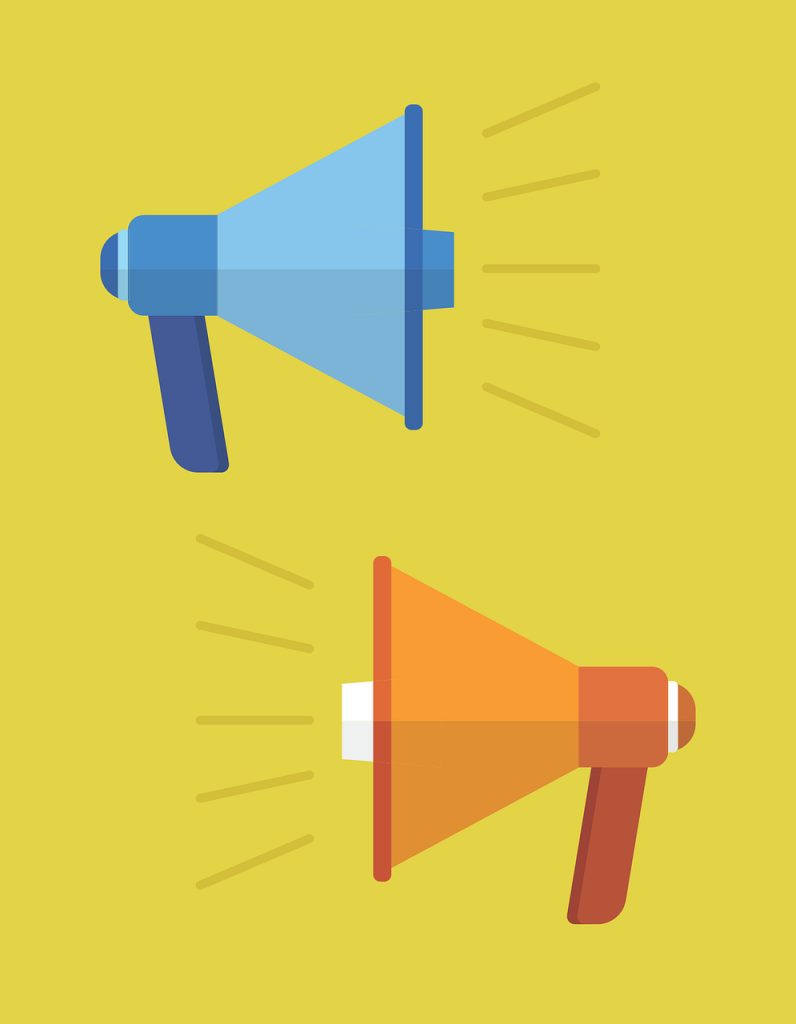 Creating a positive brand image-phones
Answering phone calls is a necessity in business; however, there are instances when you can't answer them yourself, especially as your business growth demands most of your attention. Yet, when you have a phone that isn't answered professionally by a knowledgeable individual, you don't create a positive brand image and that may cost you new business. Stopping an important task or leaving a client meeting to answer the phone may cost your business so you need alternatives when the phone rings. Here are some options for creating a positive brand image with that first phone call.
Answering calls yourself
If you run a solo business and don't get too many calls, it may make sense for you to handle calls yourself, especially if you operate a business where you can effectively use technology to limit phone calls or take them on your own time. For instance, many firms set up scheduling programs that allow others to set a time for a phone call. I use free software that's easy to set up and manage. All I have to do is set up available times and prospective clients schedule during a mutually available time. The software I use even offers video calls for a small charge and handles collecting and distributing the funds generated by these video calls.
Handling all phone calls yourself has its benefits – clients and suppliers get to speak directly to you and you control how your company presents itself on the phone. If you're the expert and your callers need expert information to determine whether you can do the job they need, it also may make sense for you to answer the phone yourself.
That said, if you're getting lots of incoming phone calls, there will come a point when it becomes impossible to answer them all while remaining productive in running your business and addressing the needs of existing clients/customers. If you're often in meetings or doing physical tasks, there are likely times when you're unable to answer the phone. Frequently missing calls could negatively impact your brand image and cost you business. Prospective customers might even assume you're no longer in business and never give you a second chance. As your business grows, you inevitably face the problem of delegating phone calls to someone else.
Your employees answer the phone
If you've got a team of employees, you could take turns answering the phone. You may get along with a single phone that's answered by whoever is free or you could set up multiple extensions. If certain employees are better suited to handling certain types of queries, you could even set up different numbers for different departments or simply redirect callers to certain employees from a central number.
You'll likely need to establish a phone answering protocol and train your employees in how to represent your company using this protocol. Make sure that existing employees are happy to answer the phone if it was not part of their original job description. If your team is also struggling to get work done because of the number of phone calls coming in, you may want to explore other options, such as a dedicated employee, which we discuss next.
A designated in-house receptionist
If you get a lot of phone calls, you could hire an employee whose sole responsibility is to answer the phone. This takes the pressure off of you and your team, plus you can hire someone qualified for the role who you know will handle phone calls professionally. You still need to spend time training them to ensure they present a positive brand image and can answer basic questions about your business or know who should handle a specific call.
An in-house receptionist is a big expense, as you incur not only salary expenses but costs for benefits and office space appropriate for their role. If your phone isn't ringing enough to warrant a full-time position (although you may delegate other job duties to them, such as handling emails or basic admin tasks), you're wasting money better used to support other aspects of your business. If your receptionist is swamped by phone calls, you could consider hiring a second receptionist or sharing some of the phone calls with you and your team.
A virtual receptionist
Another option is to outsource your phone needs to a virtual receptionist or phone answering company. This involves hiring a firm specializing in phone answering or hiring a gig worker to take care of calls. Some of these companies operate around the clock so that your phone calls get to a person no matter when the call comes in. While virtual receptionist pricing varies, it is often a lot cheaper than hiring an in-house receptionist, since the costs are spread among several different companies.
Of course, you need your outsourced receptionist can handle the types of calls you receive – if callers are looking for specialist advice or information that requires a trained individual, you may want to keep phone answering in-house or use the receptionist to direct calls to the appropriate individual.
An automated receptionist
An automated receptionist is another option for answering your phone. An automated receptionist involves using a pre-recorded or digital voice to handle calls. These systems became popular in the '80s as technology advanced to the point where a digital receptionist can handle call forwarding or take messages. However, these systems generate a negative image when they involve lengthy daisy chains to get to the right person.
While many companies use automated receptionists, they tend to simply direct people to the right department or operator. It's unwise to use an automated receptionist to handle entire calls – most callers feel more comfortable talking to a human and programming an automated receptionist to proficiently handle more complex calls is pretty much impossible given the number of ways a phone call can go. Instead, companies default to online chatbots where the combination of artificial intelligence and machine learning handle queries more efficiently.
Need marketing help to support business growth?
We welcome the opportunity to show you how we can make your marketing SIZZLE with our data-driven, results-oriented marketing strategies.  Sign up for our FREE newsletter, get our FREE guide to creating an awesome website, or contact us for more information on hiring us.
Hausman and Associates, the publisher of MKT Maven, is a full-service marketing agency operating at the intersection of marketing and digital media. Check out our full range of services.