Customer experience, also called user experience or UX, involves creating outstanding customer journeys on your website that allow customers to easily find and purchase products that meet their needs. Providing a superior customer experience now means more to consumers than finding a low price, hence the impact of superior customer experience drives performance.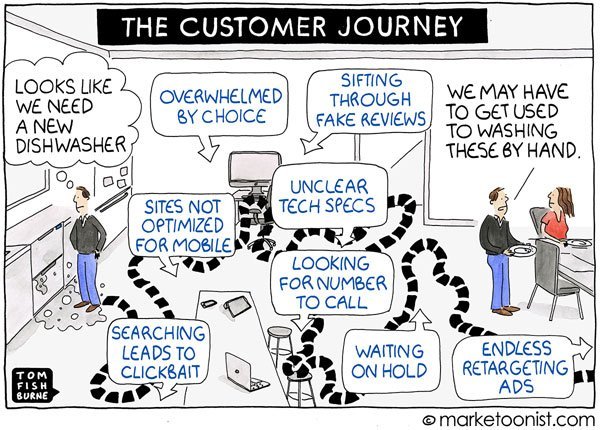 If you want an industry-level definition of customer experience, this one comes from UX Magazine:
Customer Experience Design is the practice of designing products/services with the focus on the quality and thoughtfulness of the user experience. Every touchpoint within the customer's interaction with a product/service is designed to deliver experiences based on the brand's promise.
Online shopping requires a superior customer experience
The world is no longer a clear-cut differentiation between shopping online and shopping in stores. Instead, consumers blend these two modalities to suit their specific needs. For instance, 87% of buyers began their search online, even if they ultimately purchase products in a physical store, according to Deloitte. Certainly, the pandemic has affected customer choice with more customers than ever choosing online purchase options. Customers who had never made an online purchase in the past, found themselves purchasing online to avoid the perceived danger associated with shopping in a physical store. This is especially true among older consumers who were less likely to adopt online shopping options prior to the pandemic and who felt at most risk from the coronavirus. Now that they have experience with online shopping, it's likely that many of them will continue making at least some purchases online.
During the pandemic, online purchases increased by as much as 30% in certain purchase categories and this shift is likely to extend far into the future.
Before we delve into the important topic of today, which is how to provide a superior customer experience, let's take a look at what a customer experience looks like today. Below you see a rather complex diagram showing the customer journey from search to consumption. Notice the large number of steps involved and variability between one consumer and the next. Thus, the first step in creating a superior customer experience is to map the customer journey for your consumers while recognizing that this variability exists.
Shifts in customer experiences and expectations
Next, let's turn our attention to how consumers view shopping experiences, including customer experiences online, now and what that might look like in the future. Below, we have a graphic produced by Pew Research covering buying perceptions of Gen Z, the oldest of which represent the emerging generation of consumers just reaching adulthood.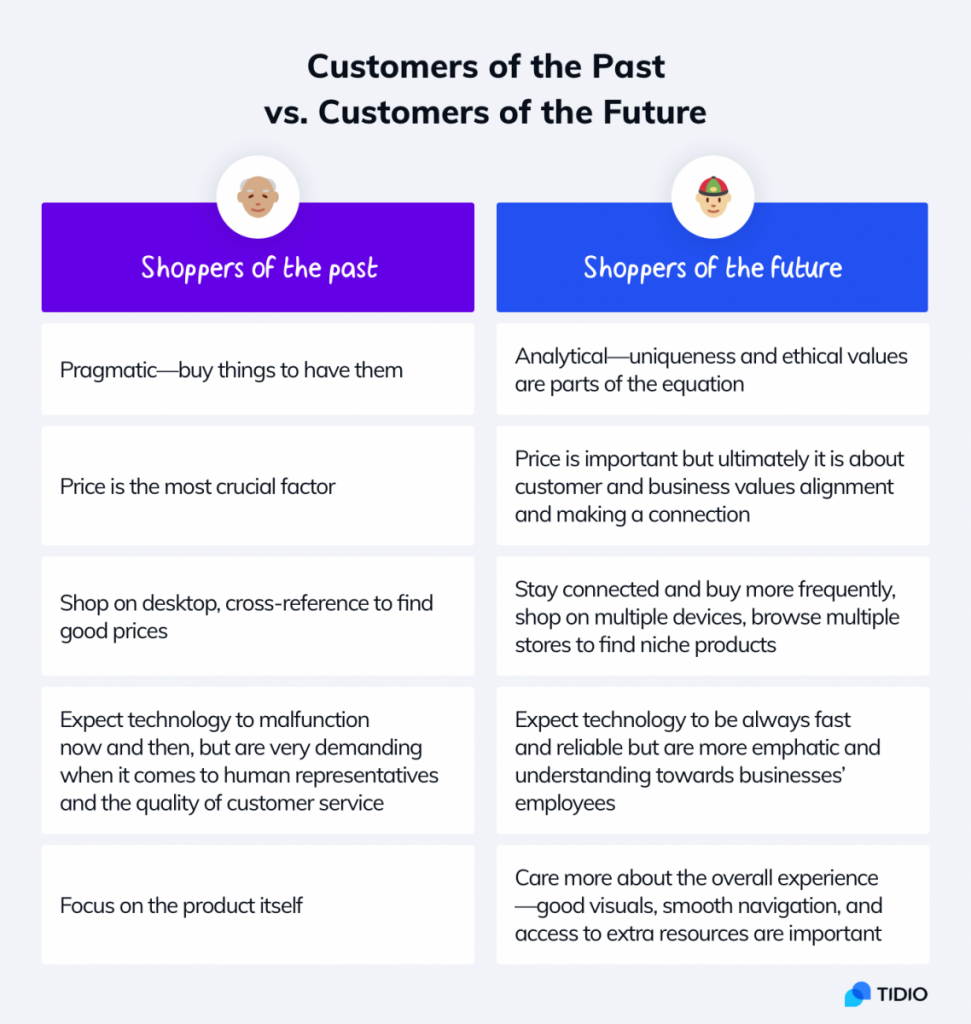 What makes a superior customer experience?
The definition of a superior customer experience likely differs among customers, especially among generations of customers. As we discussed earlier, GenZ has very different expectations than did baby boomers in terms of what they were looking for from a customer experience, and similar differences exist between cohorts.
However, some generalities exist such as:
Reliability and consistency across experiences
Availability across multiple channels of communication to ensure users can access customer service and get questions answered in their preferred channel
Simplicity with easy navigation and intuitive purchase funnels
Adaptation to the individual needs of customers
Meeting expectations and keeping promises
Fast, free shipping, which is now a minimum expectation among 75% of shoppers even for orders under $50
Accurate images and description that matched products received
Unbiased reviews
Stable websites and transaction processes that are free from technical problems
In their study of over 1000 customers, Tidio found three aspects of the customer experience directly impacted sales, although to a lesser degree than those highlighted above, as you can see from the graphic below. Providing additional services related to the product's purchases such as customization increased sales by 9.6%, providing access to extra resources increased sales by 12%, and giving users a backstage look at the business and its history only increased sales by 14% in contrast to those elements of customer experience listed above. In addition, factors reflecting corporate values and social responsibility are seen as part of a superior consumer experience and impacted sales among younger consumers [see graphic below the post for details].
Increase sales
Not surprisingly, failing across any of these aspects identified as providing superior customer experience is viewed badly by consumers. On top of the list of factors contributing to poor customer service experiences are: 1) lack of information. including product availability and anticipated shipping date; 2) wonky websites that don't perform to minimum standards; and 3) poor navigation. Younger consumers are also sensitive to load times, especially critical given their propensity to use mobile devices, and poor image quality.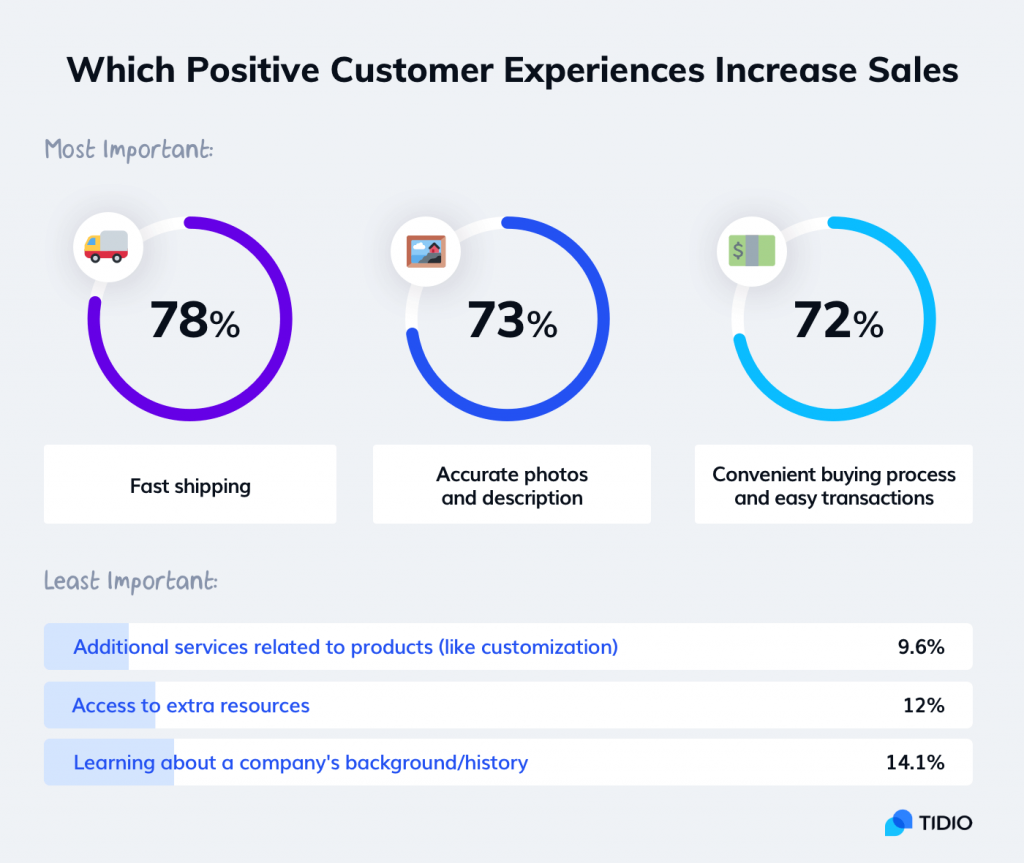 Customer service quality greatly impacts the customer experience
No one wants to put up with poor customer service. While customer service is only one aspect of the customer experience, it's a critical aspect and deserves additional coverage in this post. For instance, the length of time consumers will wait for a customer response is going down dramatically. For instance, 44% of consumers expect a consumer response within 5 minutes.
Poor customer service covers a range of topics from products damaged due to improper packing to deceptive advertising and unclear customer return policies. The key to good customer service involves: 1)  rapidly responding to customer queries and complaints; 2) hiring and training customer service representatives who are professional, empathetic, and responsive, and 3) making the customer whole when they experience a problem.
Measuring customer experience
It's important to measure the customer experience to see where you stand, determine which aspects of customer expectations you don't do well, and provide strategies to improve the customer experience. Obviously, surveys are a key tool for assessing customer experience. Other tools also exist, such as Brandwatch, in addition, you can calculate customer experience using the following:
Net Promoter Score
Customer Satisfaction Index
Customer Effort Score
Time to Resolution
To learn how to make these complex calculations, check out this resource.
The obvious first step in improving customer experience, as with any other marketing strategy, involves building a deep understanding of your customers, what they want, and how they navigate to your website. Next, identify all of the customer touchpoints with your organization to determine how you perform across each of these touchpoints. Looking at that image above containing the customer journey map, you'll see that the number of touchpoints involved from awareness through consumption is complex and all of the steps are critical in providing a superior customer experience. Key metrics in assessing these touchpoints include things like cart abandonment, product return, number of customer service calls, number of repeat purchases, and number of pages viewed before purchase completion. Once you collected insights on these two factors, you're now ready to collect customer feedback or access online tools to measure customer experience.
Improving the customer experience
Providing a superior customer experience is a clear winner when it comes to goal setting within an organization as your ability to provide this experience translates to higher sales, less negative word of mouth, and increased loyalty.
Improving the customer experience start by building a customer-centric company that appreciates customers and is responsive to customer needs. Of course, your people can't be there 24/7; 365 days a year. They get sick, they take time off for vacations and holidays, and sometimes they leave for other positions. That's why most modern companies employ chatbots to help address customer needs. Powered by AI, this tool is always available and learns over time to increase the effectiveness of their customer responses and reduce time delays between a request for customer service and receiving satisfaction.
Ensuring safety, security and integrity are also integral parts of providing a superior customer experience. Providing a secure platform for customer interactions ensures a good customer experience. Recent hacks that allowed access to personal information for 500 million Facebook accounts damaged the business's reputation at a time when Facebook already faced severe criticism and declining user numbers. Similarly, customers require confidence and the reviews posted online so monitoring reviews and removing once from friends and family rather than unbiased reviews, goes a long way towards providing a superior customer experience. Finally, your website is a serious aspect for providing a superior customer experience. As such, constantly monitor and work to improve your website's performance especially in terms of speed and a great mobile experience.
Need marketing help to support business growth?
We welcome the opportunity to show you how we can make your marketing SIZZLE with our data-driven, results-oriented marketing strategies.  Sign up for our FREE newsletter, get our FREE guide to creating an awesome website, or contact us for more information on hiring us.
Hausman and Associates, the publisher of MKT Maven, is a full-service marketing agency operating at the intersection of marketing and digital media. Check out our full range of services.



*Please note that all stats not cited within this post come from Tidio.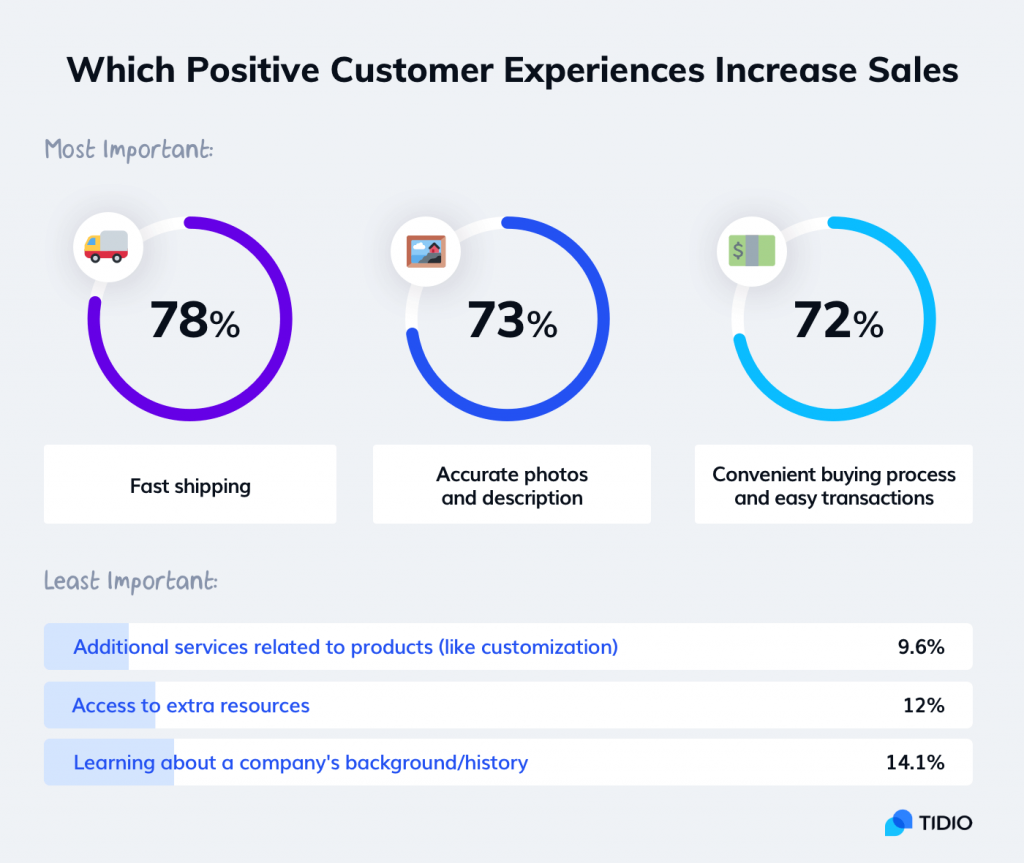 .