If you want content that converts, you must use best practices and use care in crafting every piece of content to ensure you make conversion enticing and easy. Fortunately, you can get the low down on making your content more effective in the post below.
The graphic above is one way to look at the conversion funnel–the process consumers go through before making a purchase as well as leading existing customers to make additional purchases to become loyal customers. A really nice aspect of this image that I think provides a lot of value is the notion that the way you use content varies across the conversion funnel. Of course, creating content that converts is more than simply determining which content to create and where to share that content but understanding your content options is a good place to start.
Content that converts
Paid, earned, owned
When we talk about creating content, we should first talk about the different types of content.
Paid content is advertising. This encompasses both traditional advertising and advertising on digital platforms. The great thing about advertising is you can reach prospective buyers with your message. The bad thing about advertising is that it costs money. And, traditional advertising is also wasteful because most traditional channels don't offer much in the way of targeting so your ads reach a lot of people who aren't part of your target market. Consumers in your target market possess the following traits and nothing you say in your ad can convince consumers who don't have all of these traits to buy your product.
a need for your product
a desire to buy your product
the authority to make a purchase
the money necessary to buy your product
Owned media represents your digital properties, like social media and your website, and your store displays. You control everything on these properties. The downside of owned media is you can't ensure consumers see it. Instead, you must master algorithms used on social media platforms to reach users and create SEO-optimized content that shows up on top in search engine results, see below to understand how SEO impacts website visits.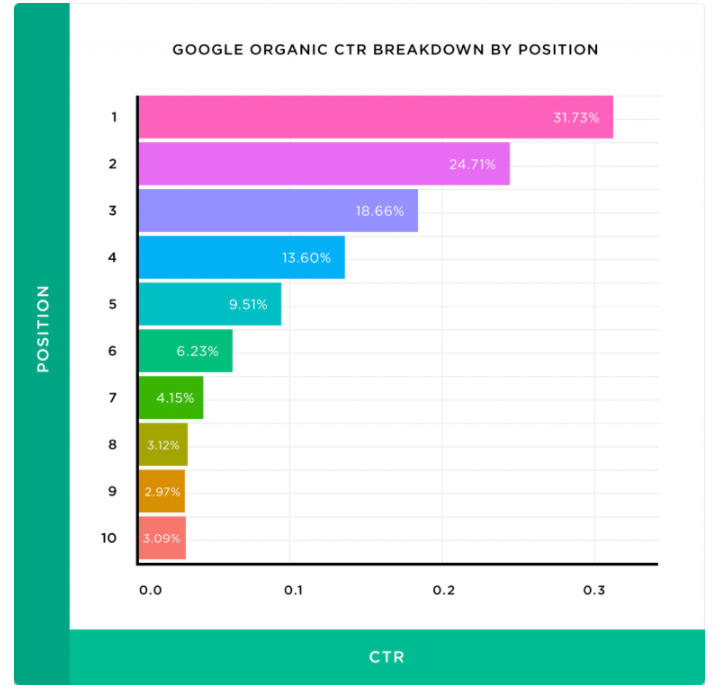 Earned media comes from attracting attention from prospective buyers. For example, engagement on social media helps you reach more potential buyers when users share or comment on content you posted on social platforms. In physical spaces, earned media involves word of mouth spread by consumers. Unfortunately, given the impact of earned media on purchase intentions, earning this type of attention relies on creating great content that reflects value to users.
Types of content
We find various types of content useful in content that converts. In fact, varying the types of content you produce often represents the best strategy. Among the types of content you should produce are:
blog posts, consistently valuable content is the biggest factor in SEO
social media posts on platforms frequented by your target market
email newsletters to segmented subscribers
white papers and other evergreen content often used as a lead magnet to gain subscribers
videos including explainer videos and short videos for TikTok or Instagram reels
unique images, such as infographics, to attract backlinks and make your content more interesting
guest posts on other blogs as a way to reach new markets and gain authority
SMS messages or other messaging app content
That's a lot of content you need on a weekly basis. Creating a content calendar helps keep you on track to produce all the content you need and automation tools, like Buffer, reduce the effort required to keep the content flowing onto your chosen platforms.
 Your website
Since content that converts ultimately brings consumers to your website (which may direct them to a physical store to make the purchase), your website is a key element contributing to your conversion rate. You need a website that's user-friendly and provides a great experience to visitors. You also need specific pages that work together to support conversion. These are (in order):
A landing page that serves as the object of your advertising and a major entry page on your website
Product pages, although if you run a small business with only a few products, your product page and landing page might be the same. Product pages provide images and detailed descriptions of each product. They also contain inducements to make a purchase such as reviews and recommendations, which greatly impact conversion, as you can see below.

Image courtesy of Digital Marketing Community

shopping carts that act just like a physical shopping cart
a checkout page
a thank you page
You need to set up your pages so they motivate visitors toward goal completion, with as few clicks as possible, invite visitors in with a clean layout and clear instructions, and include honest reviews and descriptions.
Tips for writing content that converts
Get professional help
Occasional sneak peeks behind the scenes, shot on your iPhone are acceptable, but for the majority of your content, you want content that looks professional, loads quickly, and meets users' expectations. Each social media platform has its own style and its own type of users. Try to make your content fit the platform. For instance, Facebook doesn't use hashtags while Instagram and TikTok do. Using hashtags on Facebook makes you look unprofessional. And, while videos on TikTok and YouTube don't require the same quality as a cinema, you still need to pay attention to details so you come off as a professional.
A DIY approach to crafting content that converts is great if you have some experience or training but recognize your limitations. Take a training course or watch some videos before you strike out on your own, for video work especially. You'll need a few tools to help, such as image and video editing software, a microphone, and some lighting to get you started.
For others who don't have experience and don't want to spend time learning the tricks of the trade, this means outsourcing content creation work to copywriters, videographers, and even professional voice-over artists to make sure the job is done well. The good news is that is easier than ever to find the right person for the job. Just be sure to check their reviews, get a voice over demo, or ask to see their portfolio of past work before you hire someone. All of which should give you a good idea about the quality of the product they can offer, as well as whether they are well suited for the project you have in mind.
Nail your calls to action (CTAs) 
A CTA asks for the sale and every good salesperson knows you never leave a sales call without asking for the order. You need to choose the right CTA for your market and the type of conversion you seek. CTA's can come off as very 'saleys' if they aren't done right, so it's worthwhile spending some additional time perfecting yours.
Remember a good CTA encourages the reader to take the next step along the sale process, whether that's signing up for more information, or taking the plunge and buying a product. Utilize this by including positive affirmations in your CTAs like the ones you will see below.
Instead of: Click here to buy now! 
Use: Yes, I want to get (product benefit), today! 
In the latter example, the customer is the one with the agency to access the powerful benefit you can offer, rather than simply doing what they are told to.
Be sure to mix your CTAs up and keep them fresh as well, as they won't retain the same impact if they are identical throughout all of your content. Many tools out there allow you to create A/B tests to optimize the conversion of your CTA.
Buttons perform better than links in achieving conversion but remember to space your buttons far enough apart so you avoid accidental clicks, especially on a mobile device. Experiment with the color and font used in your CTA to ensure it stands out without yelling at visitors.
Focus on your followers 
Content is only successful if it is consumed, and shared. Fortunately, you can maximize the chances of this happening by putting the focus on your followers and their needs rather than your products. Indeed, by researching and asking what your followers would like to see you are much more likely to create content they will consume.

Similarly, by putting in the time and effort to interact with your community on social media, you can help build a more positive relationship that means they are more amenable to consuming the content you put out.
Lastly, don; 't forget that your community is an excellent source of effective content. This is because user-generated content (UGC) serves a range of purposes, including engaging the people making the content, as well as showing the usefulness and other benefits of your products and service to those consuming it. UGC also humanizes your brand, as customers always find it easier to relate to a real person over a faceless corporation and they believe what another user says over what the company says.
Conclusion
Creating content that converts is hard but not impossible if you follow the steps laid out in this post. I'd love to hear how you're using content to support your conversion goals. Let me hear from you in the comments below.
Need marketing help to support business growth?
We welcome the opportunity to show you how we can make your marketing SIZZLE with our data-driven, results-oriented marketing strategies.  Sign up for our FREE newsletter, get our FREE guide to creating an awesome website, or contact us for more information on hiring us.
Hausman and Associates, the publisher of MKT Maven, is a full-service marketing agency operating at the intersection of marketing and digital media. Check out our full range of services.