It's easy to forget some aspects of business strategy for entrepreneurs as you struggle to bring your idea to market. Don't do that! There are critical elements to consider as you develop your business strategy for entrepreneurs that all businesses share and some that are unique to a specific market. Today, we'll discuss general business strategy for entrepreneurs as well as some specific considerations for healthcare businesses. We'll start with more general advice for entrepreneurs then move into specific considerations for healthcare businesses.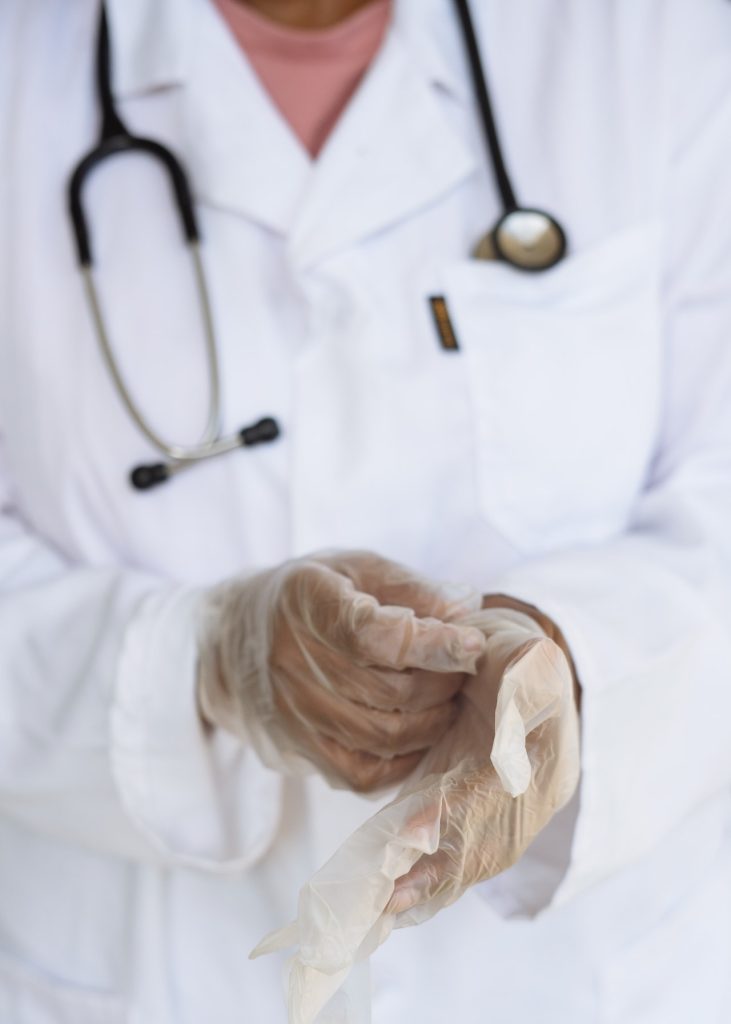 Business strategy for entrepreneurs
Over the years, I've worked with hundreds of entrepreneurs as a consultant, as a professor, and in judging business plan competitions. What do all these business strategies for entrepreneurs share? They all trivialize marketing in favor of financing concerns. Part of this is because funding organizations like Angel investors and Venture Capital firms don't adequately appreciate the importance of marketing in business success. Instead, they focus on getting their money back as quickly as possible (usually in five years or LESS) and could care less about the ultimate success of the business. How can you build an accurate budget without some solid figures to support your sales forecast?
The news is replete with examples of this including the debacle happening over at X (formerly Twitter). A host of investors help fund the purchase by loading the company up with debt.  But, advertisers quickly dropped the platform after the purchase by Elon Musk, users have left in droves, and misinformation is the name of the game on the platform, which has investors worried about the future of X and has Tesla on shaky ground. When I judged a prestigous international business plan competition with massive prizes to the plans that appealed to investors, I was shocked at how insignificant investors considered the most important element of the budget, anticipated sales. For most plans, the numbers came out of thin air with absolutely no research backing their (in my opinion) highly inflated sales forecasts.
In other entrepreneur business strategy news, I found that hiring skilled, experienced marketing folks ranked last in most entrepreneurial business plans. The assumption is that anyone can write copy so you don't need good marketing folks. If you read my recent post, with tons of retweets, comments, and other engagement on the importance of marketing, you'll see why I say this is a losing strategy.
Business stratgy of healthcare entrepreneurs
If you have an idea for a healthcare business, you likely need to include a million different things in your business plan. However, in your rush to ensure you've got everything noted down, you may forget a few crucial elements! Thankfully, no business plan is set in stone. You can change it as and when you need to. But seeing as a healthcare business needs to take as many patient needs into account as possible, here are the factors you should double-check for.
Massive changes in healthcare
Over the last decade, we've seen massive changes across the healthcare landscape. According the NIH (US National Institute of Health), there are 10 major changes working in the healthcare industry today. These changes are:
more patients
more technology
more information
the patient as the ultimate consumer
development of a different delivery model
innovation driven by competition
increasing costs
increasing numbers of uninsured
less pay for providers
the continued need for a new healthcare system
We don't have time to deal with all these issues in this short post, but let's take on a few of the bigger issues.
Lower pay for providers
It used to be that every mother wanted her child to become a doctor because they were assured a high salary. That's no longer the case as lower reimursements from insurers and the power of the federal government to set prices for an increasing number of Medicare/ Medicaid recipients. That's bad news for doctor's salaries.
In response, some doctors made the decision to leave traditional medicine in favor of boutique healthcare businesses. The business model for these businesses involves patients paying a set fee (often a fairly large one) to guarantee coverage for a variety of medical procedures and set fees for extra services. The tradeoff is that patients now become "consumers" with higher demands that can add to the cost of providing healthcare. Patients paying an upfront fee expect morel lavish offices and ammenities, for instance, along with nearly immediate access to the physician. Some expect housecalls.
And those extra costs don't include the cost of marketing the boutique office, as the physician can't count on referrals from insurers.
Patients a consumers
Even insured patients expect more from their doctor. No longer is the doctor the esteemed expert on all things related to health. WebMD and advertising have shifted the healthcare model to empower patients with information. Now patients visit the doctor with a diagnosis and request for certain medications, yet they don't truly have the knowledge to accurately predict what they need. This means doctors spend more time trying to talk patients out of a course of action.
It also means that patient satisfaction is a factor in whether physicians retain their jobs. This sets up an adversarial relationship where doctors feel pressured to prescribe treatments and tests that aren't appropriate to retain good patient satisfaction numbers, which was a major driver in the opiod crisis before governments set guardrails to reduce overprescribing to meet patient demands.
Communication is expected to be more free flowing in today's medical practices. Patients won't just email you, or use the phone, or send a text message, or sign up for a newsletter, or come in to talk with you in person. They want ubiquitous access, including online portals for monitoring results, scheduling appointments and reaching out to the practice! So you want to either open up as many communication channels as possible, and stay on top of all of them, or funnel your patients into only using one channel at a time. Although if you choose the latter, you might find some of your patients struggle with your chosen form of communication, so it's worth it to do your research.
Also, look patients in the eye when you speak to them rather than start typing up notes as soon as you enter the room. Identify yourself and shake the patient's hand. Approach patients more as equals.
Improved facilities, including testing options
Clean facilities mean a healthier workplace, which is imperative in a healthcare setting. And not just for your patients, but for you and your staff as well to reduce exposure to infections. So make sure you include the need for medical facility cleaning services within your business strategy. The cleaner your healthcare premises, the easier it's going to be to keep out viral infections, the development of superbugs, and provide a higher standard of care to anyone accessing your services. Plus, patients without the experise to judge your practice use factors likely cleanliness and attractiveness of your office as a surrogate for the quality of your services. Again, remember the point above that patients now see themselves as consumers with more consumer-related expectations.
Make room in the budget for industrial cleaning supplies and a dedicated team early on for the best results.
Accessibility
How easy is it for patients to get through your doors, up and down your corridors, and to talk to you over the top of a counter? If someone is in a wheelchair, for example, will they fit through frames without the need for any aid? And will they be able to talk to a receptionist without anyone needing to lean over? Can a differently abled patient get services including weight checks and access to examination tables and diagnostic equipment? Can you accommodate overweight patients? Those with vision or hearing issues?
This is definitely the most important thing on this list to remember, as accessible healthcare is a necessity in modern society. In some countries, it's the law. If you want your patients to help themselves, as well as approach their healthcare with dignity, you need to invest in accessibility.
Managing your time
You should never rush healthcare visits, yet you don't want patient wait times that are excessive. Luckily, there's software to help manage your time better. For instance, software might use a color coding system to identify when a patient has been waiting too long to be seen or to ensure you maximize efficiency in seeing patients. That also means you must not schedule too many patients in too short a period.
Conclusion
Some healthcare entrepreneurs are keen, and that can make them a little sloppy! If you want to refine a business strategy that really works, use these tips.
Need marketing help to support business growth?
We welcome the opportunity to show you how we can make your marketing SIZZLE with our data-driven, results-oriented marketing strategies.  Sign up for our FREE newsletter, get our FREE guide to creating an awesome website, or contact us for more information on hiring us.
Hausman and Associates, the publisher of MKT Maven, is a full-service marketing agency operating at the intersection of marketing and digital media. Check out our full range of services.