Are you tracking your business' phone traffic? If you haven't started yet, you're missing out on a critical aspect of data-driven marketing. The ideal tracking software can aid you in supporting three crucial customer service goals: customization, omnichannel customer service, and implementing data-driven marketing campaigns by using your business phone number.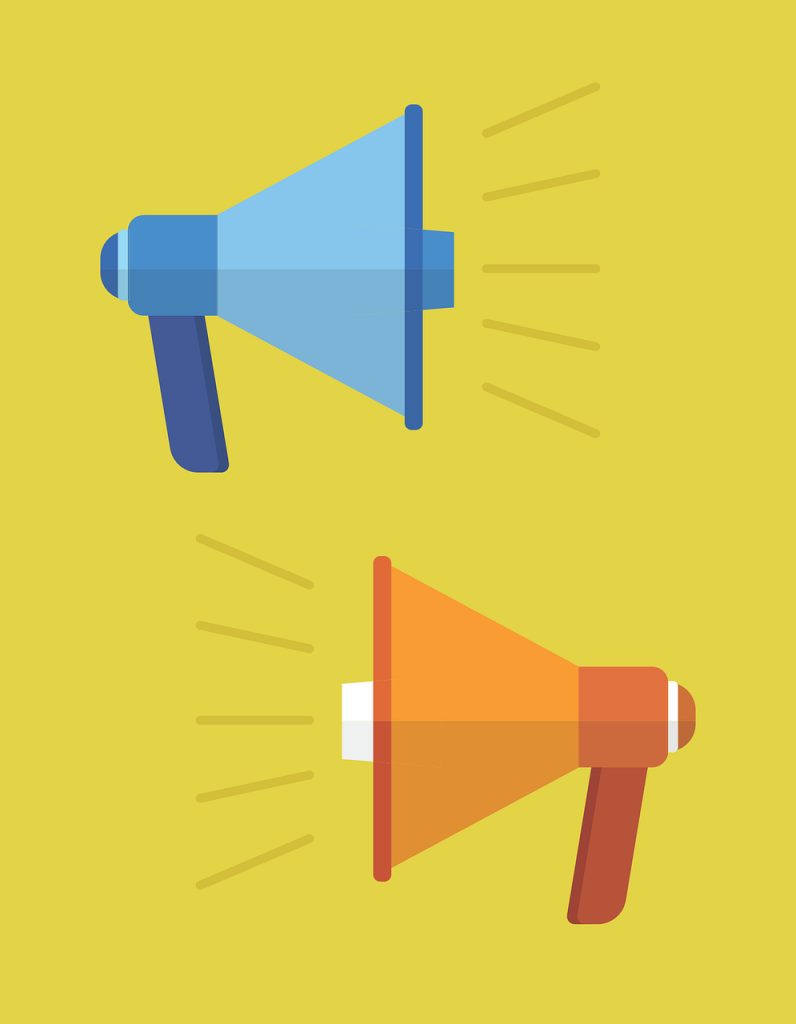 Let's look at how tracking phone interactions with customers can help you measure the success of your marketing and customer service interactions and help your business achieve its goals through data-driven insights.
How your business phone number supports data-driven marketing
About business phone number support software
With the right software, your marketing team can collect analytics during calls to optimize future campaigns and target high-value leads. When choosing a business phone number support software, make sure your vendor has call analytics. These permit you to analyze data from your calls, collecting basic information such as:
Call duration
Customer wait time
Call volume (when you receive the most calls)
Call satisfaction or resolution
In addition to this basic info, which your software should track automatically, effective software includes customizable dashboards that are easy to use for anyone handling your calls. Here, you can track data such as:
Reason for customer call
The product or service customer is calling about
Feedback or advice for product developers or marketing managers
Whether the customer is calling about a coupon, specific marketing campaign, or initiative
This software can help your marketing department inform specific campaigns, aid your product or services development teams in adding or removing features from future offerings, and help the business discover new areas of need. Phone tracking software can help you pull out trends and even keywords, enhance training, and make sure your customer service strategies are truly meeting your customers' needs.
How phone tracking helps you measure your marketing success
Business phone software can help you hit specific marketing goals, such as:
Receiving targeted feedback on products, services, and campaigns: when customers call, it's an opportune time to learn some more information about them, such as how they like to receive updates (text, email, phone, snail mail), where they found out about your business, and whether they would be willing to recommend your business to a friend. On a positive interaction, you could even gather a valuable testimonial about your product or service.
Assess whether customers understand the advertising campaign and what it is you're advertising: If lots of prospects and customers call showing confusion about something you've advertised, you know what to change for the next time. Additionally, if multiple people have the same question, you should consider adding that to the FAQ section of your website so people can find the answer on their own.
Determine the next marketing campaign: Your customers' interests and reasons for calling can help you figure out your next marketing campaign. Whether they're asking about a new or existing product, this could help you uncover things to highlight or inspire your next email newsletter.
Track keywords: Along with other trends, the right software can help you pick out keywords. You can use these keywords in your blog posts, using search engine optimization (SEO), and in your social media to help new customers find you better.
Identify regional trends: Where are most of your customers calling from? With the right tracking software, you can generate a report about where your callers live. This can affect the timing of your campaigns, how seasonal campaigns might work best for your customers, and can help you predict other demographics about the customer, such as how your average customer might vote.
Customization with Phone Marketing
Getting an 800 number for your business can also help you with customizing your phone marketing. Not only can you determine whether your customers are interested in receiving marketing messages by phone, you can create an interactive and engaging experience. With phone marketing, you can text your customers to encourage them to answer a poll, let them know about the latest sales, or simply see if they need any help.
The best thing about SMS marketing, or using text messages for customer service and marketing, is that it is a two-way communication. Customers can reach out to you directly instead of posting a negative review online. This means there's one less complaint out there, you know who the complaint is coming from because you have the customer's phone number in your database, and you can handle the situation quickly and efficiently. Overall, it's both a time saver and helps your brand avoid negativity on the internet.
You can later segment your audiences with customization and ensure follow-up messages from phone and text-based conversations are personalized to the customer service experience your company delivers.
Omnichannel customer service
With omnichannel marketing software, you can input your customers' phone numbers along with their other information, such as their social media handles and email addresses.
The purpose of omnichannel marketing is simple: customers like to be able to reach you on their terms – where and when they want. So, if you initially speak with them on your website's messaging platform, you can ask them for their email and phone number. Then, when they follow up by email and text, you know who you're speaking with.
Superior omnichannel marketing software merges and integrates existing databases. You won't have to deal with separate records for your interactions by phone, text, or web platform – all your customer service notes will live in one place. Not only is this more convenient for the customer, but it lowers customer service labor costs and reduces the droll start of the conversation, which usually involves taking down a lot of information.
Combined with a customer relationship manager (CRM) like Salesforce, multi-channel communications become more powerful. When a customer calls, or texts, the agent using your dashboard gets the power of client information and conversation history in front of them. As a marketer, you can synthesize this omnichannel marketing software and customer service information into data to identify pain points, inform campaigns, and clarify your marketing messages.
Implementing data-driven marketing campaigns
Retrieving the data from your business phone number's attached software can empower your marketing efforts and help you optimize your budget. If you're looking to make more targeted campaigns, ensuring data back your campaigns is an excellent start.
Data-driven marketing helps you improve the performance of your content and advertising, run more efficiently, and more effectively reach your customers. You can also include data you find via digital marketing activities, such as the information you collect through cookies on your website, through chat-based conversation, and more. And knowing more about your customers and prospects goes right back to customization.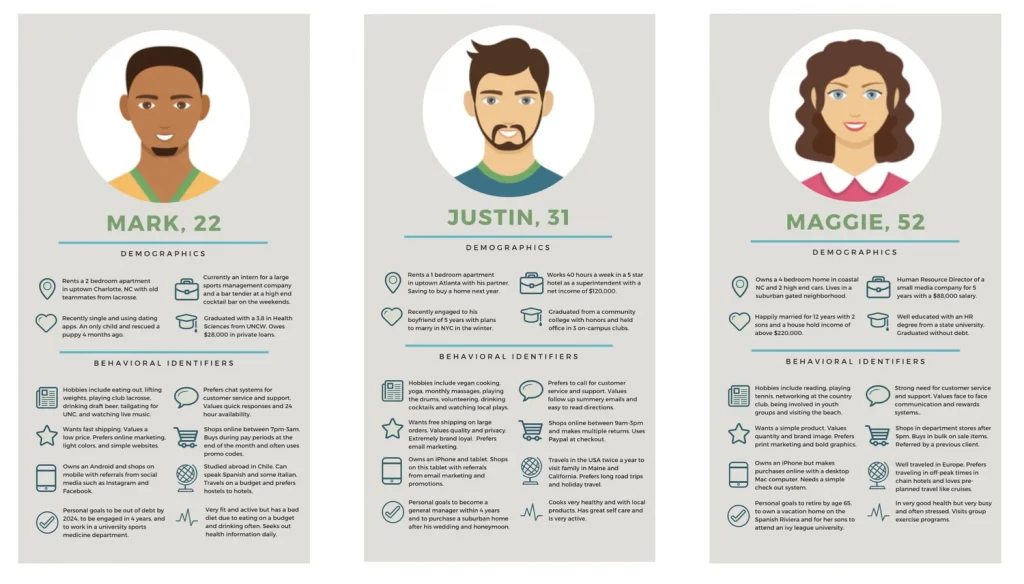 One source of data collection you can integrate into text marketing campaigns involves psychographics. Psychographics are pieces of information about customers' attributes, such as their goals, beliefs, and values. You can pair them with demographics to get a more complete picture of a customer, called a persona (you can see examples of personas in the image above). By text-based conversation with your customer, providing fun and rewarding surveys, and collecting data from your website users (legally), you can create a buyer persona to get a real idea of what your average customer looks like, what kinds of choices they might make, and why.
From there, you can use your phone and otherwise obtained data to segment your customers into multiple lists for targeting. For example, if you're representing a pet product company and some of your customers love dogs while others love cats, you can send out similar emails to each audience but change them slightly to target cat loves or dog lovers. You could switch out the cat pic for a dog pic, talk about "your dog" if you know they have a dog, etc.
While someone's religion might be a demographic, understanding their beliefs and the execution of those beliefs and values is more of a psychographic approach. While demographics could include education level, occupation, or ethnicity, psychographics would include social class and more.
The text-based marketing advantage
You can't ignore text-based marketing when using a phone number for marketing purposes. As long as your customers opt-in, you can send them text messages to inform them about sales, conduct polls, and get their feedback on just about anything, all while keeping the lines of communication open.
Customers consider the text message more personal and often less intrusive. The messages are inexpensive to send – you can send them in bulk. Plus, SMS messages complement your other marketing messages and integrate into your phone, social media, email marketing, and inbound content strategies.
To communicate effectively over your marketing software, make sure you reach out to a specific market segment, ensure messages are short and to the point, and only send content that the recipient will want. An example of this might be a shipping update or a receipt. You could also send a follow-up coupon.
Phone marketing, software, and the future
Marketing via phone and text message aren't going the way of the dinosaur soon, but having the right software to manage these activities can also set you up for marketing in the future. For example, augmented reality (AR) marketing opportunities are becoming more present, thanks to Apple's recent iPhone/AR integration.
This adds an entirely new component to the mix: experience marketing. When users put on Google glasses, they're experiencing the environment around them. When a user takes a picture with an iPhone and provides permission for a company to see what's in the photo, that's all usable data. How the user reacts (with an expression or an emoji) is also an important data point to capture — just like it would be if someone pressed the heart emoji on your company's live stream.
These more immersive experiences, combined with gamification and location-based marketing, provide so much information for you to work with if you can get your hands on the data. While it's great to know where your customer's area code is from — what about their exact location? And what if it's right down the street from your brick-and-mortar business? This is extremely useful information to have.
The next level of phone-based marketing is knowing how your customer feels and how and when they want to be seen. That's beyond being recognized or marketed to — it means they're being heard. How are you looking forward to this customer expectation with your marketing?
Three things you can do right now to improve phone-based marketing
Data-driven marketing through phone marketing can feel like a daunting thing to set up, and most companies offering phone numbers for businesses and the accompanying software will need to walk you through it. However, once you get your business phone number and it's active, you can do some things to increase your number's inbound marketing power.
Update your website: Let customers know where they can call auto call and text web-based chat, make the text option a clear alternative in case the customer prefers to search about the many ways they can reach out to you online and via text, especially if your target market includes millennials, as you can see below.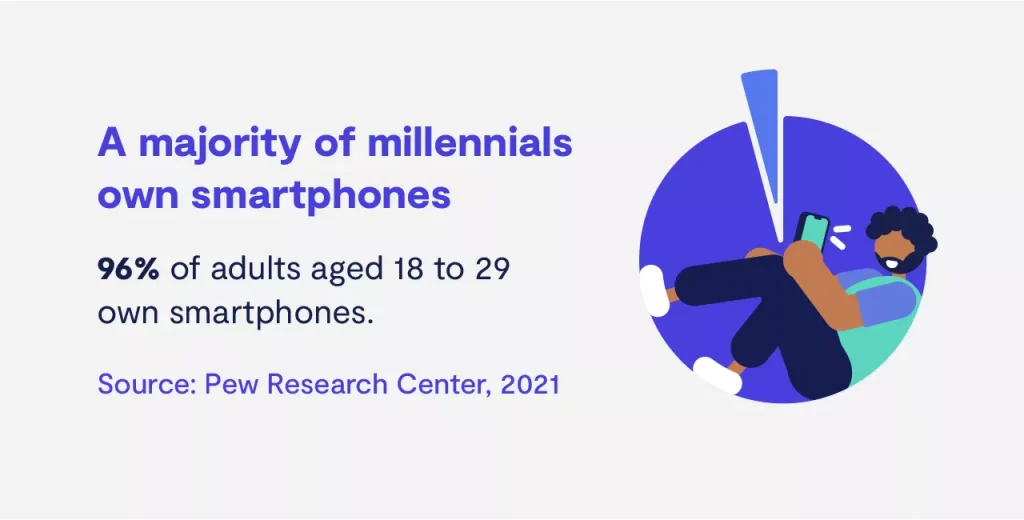 Update printed collateral: Just about every business card or flyer contains a phone number, but does yours encourage your customers to text you or your business directly? Consider adding that information to any printed materials you have.
Start collecting phone numbers: When your customers reach out to you via email or social media, ask them for their phone number. Do you have permission to call and text them? Make sure you get that to comply with the FCC rules and regulations concerning text marketing. You can use points of regular contact to gather this info and other data about your customers as you proceed.
Conclusion
Before you even implement your software and database, you're building an arsenal of information used in data-based marketing. Don't forget to integrate any existing CRMs or information you have stored in another source or format to power up that data-based marketing machine and related campaigns.