Looking to build a website for your company, but not sure how much you should expect to pay to create amazing websites? The cost depends entirely on the type of website you plan to build, the level of complexity you require, such as e-commerce functionality, and the number of pages required to meet your goals. Your cost also varies greatly based on existing assets, such as logos, images, and other design elements. Obviously, if you require design services for these elements, your costs go up, sometimes dramatically.
Building amazing websites
My greatest piece of advice I can give when it comes to building an amazing website is to remember that this is your most important digital asset. Going too cheaply results in a website that doesn't do your firm justice and won't generate the results you wanted.  You can practically build a website for free or you can spend over $150,000 to build a more elegant and complex website. Don't forget that all websites require ongoing maintenance, fresh content, and analytics to have any hope of reaching your goals.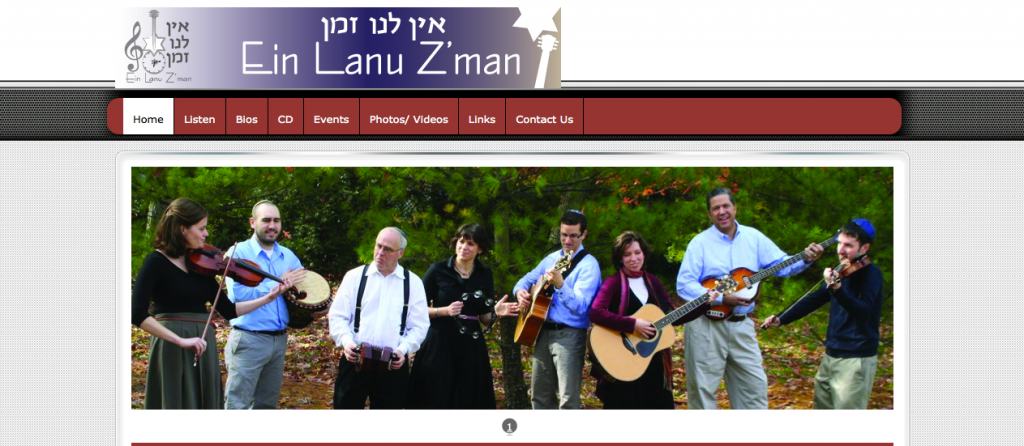 Above is a website created for a local non-profit created pro-bono on a shoestring from existing assets. It's nice but lacks the pizzaz of a website costing more money. Think of your website as an investment in your future and budget accordingly. Sure, you can always upgrade your website when you have more resources but the damage to your reputation from a poor website design might never go away.
Budget for building amazing websites
Below are a few different budget ranges and some advice for getting the most from each budget.
Under $200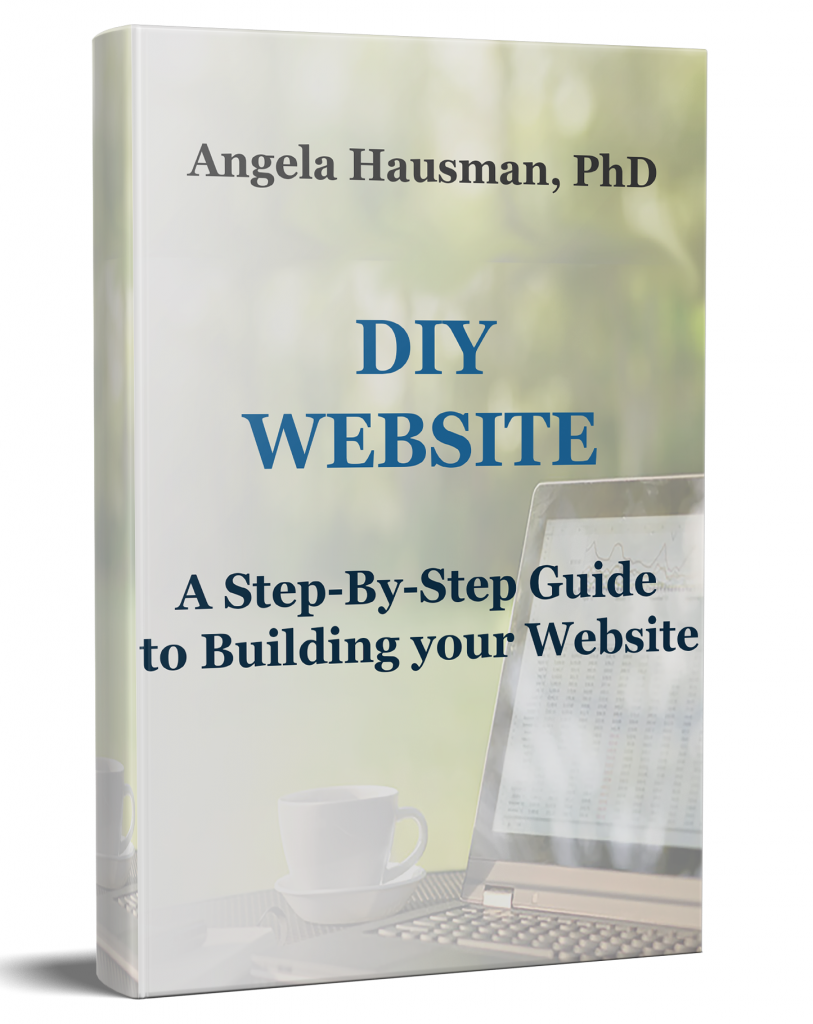 Going down the DIY route, you can build a website for less than $200.
In the old days, you needed to code websites from scratch, which meant only a select few could create a website. Now, almost anyone willing to create an awesome website and spend a few days working on the project ends up with a very respectable website, albeit without all the bells and whistles of more advanced websites.
I even provide step-by-step instructions for building amazing websites in this ebook, available free on my website. Filled with images and directions, most newbies can build amazing websites in an afternoon for around $150. At this price range, I recommend Bluehost as your hosting company.
Using a CMS like WordPress or Drupal, a theme, some images from sharing sites, and a few plugins, you can build amazing websites without writing a single line of code. We call these self-hosted websites. For more customization, many themes offer options, including custom colors, to make your site your own. If you need more customization, training programs offer easy-to-use instructions for making minor changes to your website. I really like W3 Schools as they provide instructions plus an advanced "try it now" tool to ensure your code works before adding it to your website.
Don't go down the path of using website builders like Wix, Squarespace, or other website design platforms in the mistaken belief that the sites make creating a website fast and easy. It's not true. Here are the reasons to avoid Wix, et al.
It's actually harder than you think to use these tools to create the look and feel you envision.
Your website will look like thousands of other websites, potentially even looking like a competitor's website.
The SEO (search engine optimization) sucks, making it harder to reach new audiences
Limited functionality
It's really hard to switch your website from one of these platforms to a self-hosted blog that provides all the benefits missing from these platforms. You'll likely start from scratch to build amazing websites as nothing but the images easily move to your self-hosted website.
You even get the drag-and-drop functionality on your self-hosted website promised by platforms like Wix without all the penalties outlined above.
Just to give you some ideas of the wealth available in theme design, check out this company, whose themes are very reasonably priced and powerful.

$200 – $1,000
For this price, you can build a more advanced website or e-commerce site with the help of a web designer like those found on Fiverr. You may even have enough to pay a graphic designer to make a fancy logo or a copywriter to write some copy for your home page.
In this price range, you can buy better hosting (I use Siteground and love it). Unlike website builders, moving between hosts and upgrading your hosting package are relatively easy, so you can switch as you have more resources. You might also consider adding some extra to your monthly maintenance, such as content creation.
At the higher range, consider adding an SSL certificate (this changes your URL to 'HTTPS' and displays a padlock next to the web address bar to show your site is secure). While this involves a yearly fee, a secure website gives visitors confidence that you protect them and is mandatory for e-commerce sites accepting most forms of payment.
$1,000 – $5,000
Within this price range, you can hire someone to build you a website from scratch, although you have limited options at this lower price as you must also cover costs for hosting, themes, and, if needed, paid plugins mentioned earlier. So, don't expect anything too elaborate. You likely find amateurs charging between $1000 and $5000 (you can even find folks charging significantly less but they offer really standard websites with few options and mainly 1-page websites that don't meet the needs of most firms) and they may only offer basic maintenance services in the long run.
A better option within this price range is creating an amazing website and pay a graphic designer to add some fancy custom graphics or a photographer to create some unique product photos to make your website look truly unique and well branded.
At this price, you can now build a better e-commerce site that supports your conversion goals.
$5,000 – $10,000
A budget of $5,000 to $10,000 allows you to hire professionals to build your website and result in much higher quality, although enterprise websites often cost hundreds of thousands of dollars, so don't think you can afford something like Amazon. You can also hire a web designer and a web developer for this price – this web designer vs. web developer guide explains the difference.
In many cases, you can pay a company or agency with access to a range of professionals who are experts at optimizing different parts of your site. Such companies and agencies can also provide ongoing services like maintenance, security, and SEO for you (which costs anywhere between $200 and $2000 per month (or more) depending on the company and level of maintenance and marketing you want). Some companies may even allow you to pay the upfront costs in installments alongside ongoing maintenance and marketing costs.
Over $10,000
If you're a small startup, you may not want to spend over $10,000. However, if you're a larger company or you need a fully customized, flashy site that's able to support heavy traffic, you'll likely need to pay more than $10,000. The more you spend, the more personalization and security you provide for visitors and customers. For $10,000, many web design companies and agencies can also build a unique app to run alongside your site. Think about who your market is and whether they could benefit from the amazing websites created at this price range.
Ongoing costs
Building amazing websites isn't a one-time operation. You must constantly update your website with fresh, valuable content to support your SEO. Content marketing costs vary greatly, depending on the amount of content required, the niche (more technical content requires a higher fee), and, most importantly, the quality of content created. Expect to pay between $500 and $3000 a month for quality content. If you want video, infographics, and other evergreen content, expect to pay substantially more for this type of content.
You also want SEO services to optimize content and maintain your website based on the newest search algorithms. You can hire a professional at $75/ hr and up or use an agency like Moz or SEMRush for that.
Security and software updates are also necessary, so build these activities into your overall budget for amazing websites that work.
Conclusion
Every company needs an amazing website if they want to reach their goals. I hope you gained some insights to help determine your budget for this critical marketing element and understand the downside of going cheap on your design in terms of reputation management and functionality.
Please enter questions or comments in the section below. Also, if you have suggestions for additional post, I'd love to hear them.
Need marketing help to support business growth?
We welcome the opportunity to show you how we can make your marketing SIZZLE with our data-driven, results-oriented marketing strategies.  Sign up for our FREE newsletter, get our FREE guide to creating an awesome website, or contact us for more information on hiring us.
Hausman and Associates, the publisher of MKT Maven, is a full-service marketing agency operating at the intersection of marketing and digital media. Check out our full range of services.