Building a successful manufacturing business shares many of the same strategies as in any other type of business, some of which you may not consider. But, there are also factors and strategies unique to the manufacturing context. Today, we'll discuss some surprising strategies you already know about that work in manufacturing firms as well as unique strategies you must consider.
If you want to be one of the drivers of the economy, rather than letting the economy dictate how you work, then you might find the manufacturing industry is perfect for you.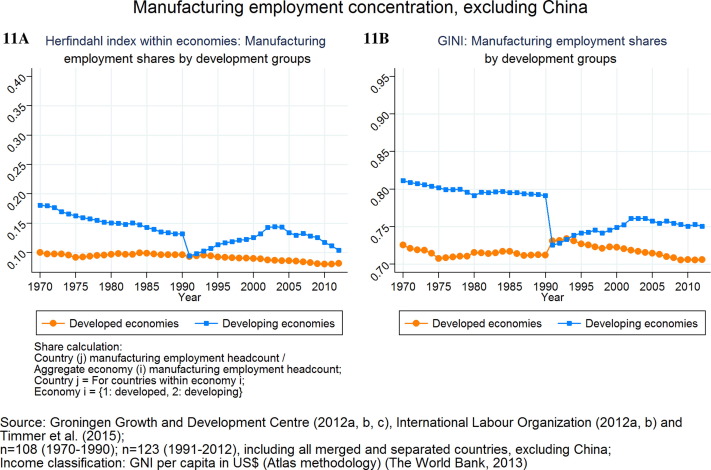 Building a successful manufacturing business
Manufacturing is incredibly lucrative, and innovations from entrepreneurs in manufacturing contribute to the wealth of nations, as well as enhance the lives of people around the globe. Often, support services such as roads, electricity, and even other businesses required to operate a manufacturing business improve the infrastructure of the entire region. Manufacturing supports economic growth as a single manufacturing business might employ thousands of workers who now need a place to live, stores to shop in, and schools, which all need workers.
Building a successful manufacturing operation isn't for the faint of heart, however. The startup costs are sometimes astronomical and the cost of running the business is high until the business reaches economies of scale. These costs act as high barriers to entry that require substantial resources while they similarly reduce competition. Thus, there are strong pros and cons to building a manufacturing business. We won't join that debate today, instead focusing on how you can build a successful manufacturing business once you reach the conclusion that the benefits outweigh the costs.
Property, plant, and equipment
Property, plant, and equipment (the other PPE) represent perhaps the largest portion of costs required to start a manufacturing business. If you chose a location lacking the necessary infrastructure to support your business, such as railroads, stable electricity, a sufficient workforce, and suppliers with available capacity those costs might dwarf your actual expenses for PPE.
Once you build your first prototype, you'll have a better understanding of your exact needs for PPE and can plan for the types of tools you'll need from giant kilns to precision swiss instruments for metalworking. Working with supply chain partners prior to finalizing the prototype may reduce costs as involving them in development often allows them to substitute parts that require retooling their facility (and passing that cost on to you) with a part already manufactured for another firm. When Chrysler began involving its supply chain partners in the development of new automobiles, forming something similar to a Japanese keiretsu, they both reduced costs and decreased the lead time needed to bring the new product to market.
You can reduce your startup costs related to PPE but using a firm designed as a turnkey operation for small firms. These manufacturing facilities produce small lots of goods using established facilities containing a variety of equipment. These facilities allow a new manufacturing business to trial run their idea to see how consumers respond to the product before making the massive investment in PPE required to do their own manufacturing.
Partnerships
Partnerships and collaborations are designed to offer both parties or multiple parties many benefits if you are a new manufacturing business.
Do your due diligence before forming a partnership regardless of how favorable the collaboration promises at the outset. Look for what your partner can provide in both the short run as well as far into the future as partnerships are commonly long-term relationships. A partner might offer skilled people, a contract in a specific country; proprietary processes, or a reputation in a specific market. It might even be possible to leverage a partnership based on your patents or designs currently not available in the market.
Pay close attention to the terms of the agreement to ensure you will benefit in the long run rather than jump into an arrangement out of desperation born from short-term needs. Also, who makes decisions regarding the direction and other future decisions.  For instance, Chrysler entered into an agreement with Daimler Benz thinking they would gain access to the superior engineering of this manufacturer (Mercedes). In return, Chrysler expected to provide its partner better access to the US market. It soon became clear that Daimler thought they were running the show, which eventually tore the partnership apart and resulted in losses on both sides.
How success is similar in B2B markets
Manufacturing businesses almost all work in a B2B market where they sell their products to other businesses, such as retailers and other manufacturers, rather than selling directly to consumers. To avoid channel conflict, this practice continues despite new technologies that make selling directly to customers possible. Yet, marketing in B2B markets benefits from many of the same strategies we employ in B2C markets selling to consumers. So, let's discuss some of these strategies for marketing a successful manufacturing business.
Marketing strategies
Every business needs a sound marketing strategy to make sure they are profitable. In a manufacturing operation, we commonly talk about push marketing strategies — strategies focused on moving products toward consumers by encouraging other businesses to buy them. Hence, if you manufacture furniture, you focus on marketing to furniture stores. This focus on selling to other businesses makes manufacturers think they can't use consumer marketing techniques like social media and other forms of digital marketing. Instead, they focus their attention on hiring sales reps who must sell to these businesses. And, while I would never advocate for eliminating a sales force, I do think using digital marketing works for manufacturing businesses. I'm not alone, either.
For instance, we know that millennials make up a huge percentage of users on social platforms, especially TikTok and Instagram. Coincidentally, these millennials are also the same people who work as buyers for many retailers and other businesses that buy from manufacturers. It's so much easier to get your sales rep in to visit these buyers when they already recognize and, maybe, have a favorable opinion of your brand from social media. Also, when the buyer sees posts from their customers about how much they love your product, they'll buy a bunch from you.
The same is true for other digital marketing strategies such as content marketing (for SEO and as lead nurturing), email marketing (which has been part of B2B marketing since its inception), and digital advertising.
Networking is also an important marketing tool in B2B markets. If you want a successful manufacturing business, It's your job to attend every industry event, all of the networking events, and even take the time to introduce yourself to the other manufacturers in the area. But, go beyond this to build relationships with these other businesses not just use them as a conduit to serve your needs. One of the most important things is that networking in the manufacturing industry can bring big contracts and potential partnerships – but you can also gain a lot of knowledge from industry leaders.
Being a good corporate citizen by supporting local causes and practicing sustainable business practices is more important today than ever before. Be sure to share and live your values as a brand.
Don't totally discount traditional marketing tactics, either. You can still use newsletters and brochures, as well as advertising in trade journals.
Need marketing help to support business growth?
We welcome the opportunity to show you how we can make your marketing SIZZLE with our data-driven, results-oriented marketing strategies.  Sign up for our FREE newsletter, get our FREE guide to creating an awesome website, or contact us for more information on hiring us.
Hausman and Associates, the publisher of MKT Maven, is a full-service marketing agency operating at the intersection of marketing and digital media. Check out our full range of services.