Have you ever considered that you can build a business from your passion project? Whether you want to start as a gig worker, build a business to supplement your full-time job, or start a business that will replace your income, we have you covered in this post. You can even use these tips to build an enterprise that does much more than just replace your own income and employes other workers.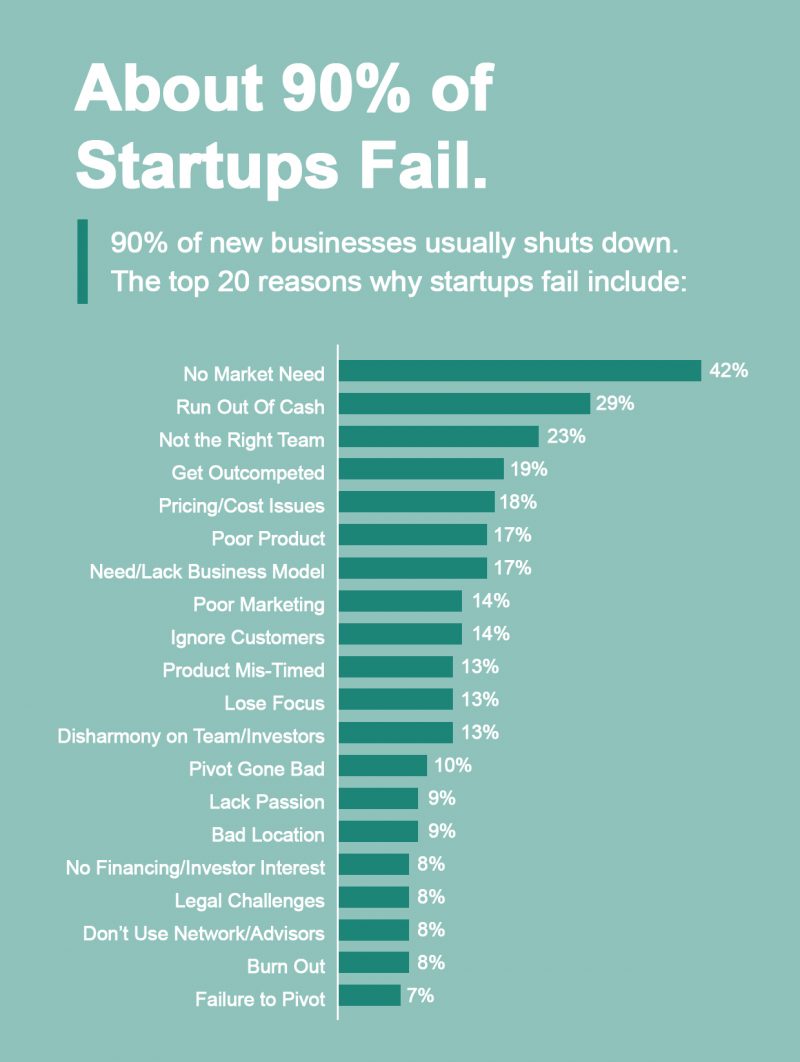 There are any number of options when you build a business from your passion project. Here are the steps necessary before you start on your road to success.
Build a business – steps before you start to ensure success
If you ever played chess seriously, you know the old saying that you (or your opponent) make the fatal mistake within the first 3 moves, even though it might take many more moves before the inevitable becomes apparent. By ensuring your business starts on good footing with the right steps in the beginning, you do the most you can to ensure success.
Here are the steps needed to build a business with a strong footing. You should follow these steps in order if you want to build a business with a good opportunity for success.
Ensure there's a strong, growing market for the product (whether goods or services) is the critical first step you need.
Build a business plan based on a thorough review of the situation, clear SMART goals, an objective evaluation of your strengths and weaknesses, and realistic financial projections that support good chances of success. Your business plan should also include a marketing plan that clearly identifies your target market, competition, and sustainable competitive advantage.
Secure financing to keep your business afloat until your financial projections indicate your business becomes revenue positive. Remember that this takes longer than you might think so ensure you have extra funds in case of emergencies or your projections are wrong.
Legal issues can sink your business in a heartbeat. Make sure you adhere to all legal requirements involved in both establishing and running your business in your area, including business licensing, name registration (including domain registration), submitting tax forms, and business formation.
Find the right people to excel in the roles you can't handle yourself. People are the best investment you can make.
Build an operational plan to guide you toward startup including how you plan to manufacture your products, the flow of processes involved in the daily work, logistics and supply chain management strategies, and plans for the launch and rollout of your operation.
Build a business with your baking passion
Maybe the best way to help you follow these steps is to provide a concrete example, so we'll use the example of starting a baking business.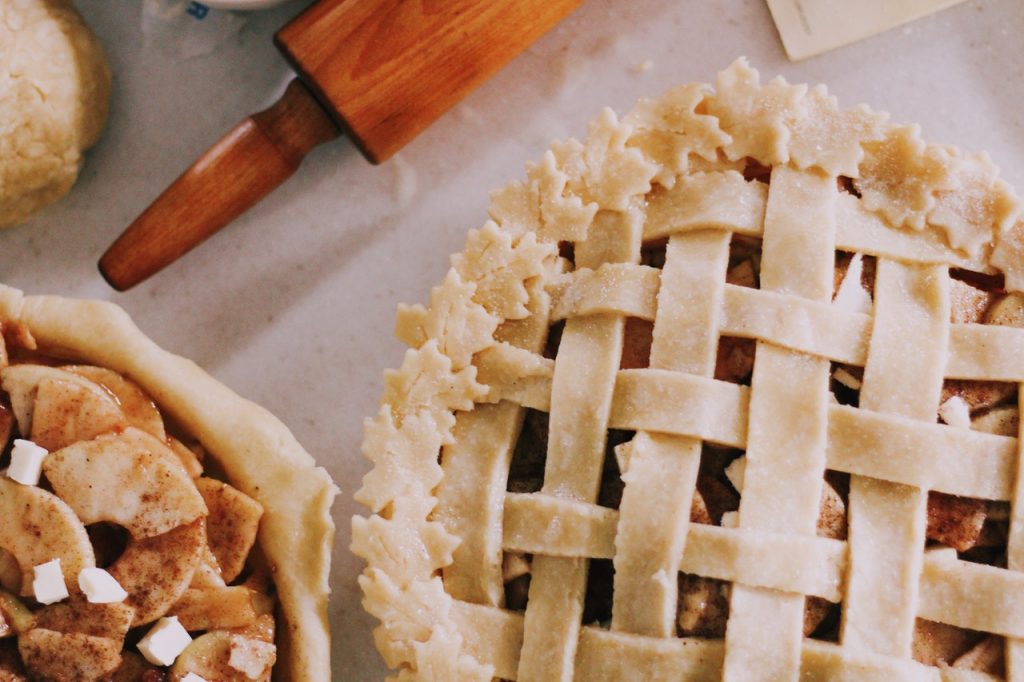 If you have always been into baking and cooking, you might spend every minute of your free time trying out new recipes, perfecting old ones, and bringing to life delicious creations. Maybe you bake gifts for holidays and everyone raves over your baked goods. But you might consider this a passion so far, a hobby, or a side hustle, you might consider how you can use this passion to build a business to supplement your income or replace it.
But how can you do so while reducing the risk of failures? In the sections below are a few must-know tips to get your business started.
Find your niche
The first step to building a successful business is to better understand your niche. The industry of baking and cooking is an extremely wide one, and the competition in most aspects of this industry is intense. Understanding your niche – and your customers – gives you a better understanding of the potential in this industry and help you find the best options in terms of your target market and a unique selling proposition to engage this market.
You need a realistic, thoroughly researched, and sufficiently large target market. We commonly work toward developing a persona or several personas that represent your best options for building a successful business.
Build a business plan
Building a business plan is the obvious next step in the process. A business plan requires thorough research, a realistic evaluation of your niche, and various elements. Among the elements required in your business plan are:
An executive summary that SUMMARIZES the plan rather than acting as a teaser.
A description of the company, its vision, and its mission.
You need a marketing plan that includes:

The external environment includes the competition, the target market, evolving technological environment, the legal environment, and the economic environment. You can learn more specifics about building a marketing plan here.
The internal environment includes the 4 Ps: product, price, promotion, and place (distribution).
A value proposition, the notion of sustainable competitive advantage, and other elements to set you apart from the competition.

Build financial projections
Marketing your products is arguably the most important aspect you need to master to grow your business and establish the foundations of a successful brand. So, how can you get started?
One efficient option is to outsource your marketing needs to another company if you can't afford or justify hiring a crack team of marketing professionals. However, if you operate on a shoestring and you wish to retain creative control over your marketing strategy, you should consider investing in courses to learn how to sell sugar cookies, cakes, or any of your other creations!
Of course, creating the right product is essential to building a successful business. However, picking the right packaging for your product is important for both legal and practical reasons! Your packaging can say a lot about your brand values and mission. For example, a minimalist, eco-friendly packaging style can highlight your mission to build a sustainable company. Alternatively, a themed packaging style can show your flexibility and adaptability to your client's needs – which is perfect for customers looking for catering for birthdays and other celebrations.
Secure financing
Today, cash flow is the number one reason for business failure, affecting around 8 in 10 businesses. Even businesses that have positive revenue can run into problems when the cash on hand isn't enough to pay off their bills. And, this isn't surprising! If you form a side hustle that turned your hobby into a business, the chances are that your knowledge of cash flow management and accounting is limited.
The way to avoid cash flow problems is to develop accurate projections of inflows and outflows so you never run out of cash. Also, ensure you have enough cash in reserve to handle emergencies or unexpected expenses.
Just keep an eye on how much you are spending and earning, and make sure to partner with a specialized accountant who can help you manage your business's finances.
Keep up with compliance
As a new business, you need to start on the right foot, legally, and keep up with your local government's rules and compliance. Specifically, you have to meet health and safety guidelines, undergo all the required inspections, licenses, fees, and form the right business structure to protect your business. Make sure to consult your local authority to understand your obligations and remain compliant. After all, passing the necessary tests and audits can help you gain your audience's trust and respect.
Find the right people
People are your biggest asset. Also, you can't do good work with the wrong people or too few people. When you hire the right people, you reduce costs, optimize productivity, and ensure you deliver satisfaction to customers.
Build an operational plan
You need processes and procedures to optimize performance by thinking through every aspect of the day-to-day operations of your business. Set up contingency plans because things will inevitably go wrong. You need consistent sources of supply and the right equipment for all your plans.
Once you have all your plans in place, you need detailed action plans to implement every tactic, such as a launch plan, an advertising plan, a digital plan, and more.
Conclusion
Now you know how to build a business and I gave you a concrete example from a baking business. Let me know how it works out for you.
Need marketing help to support business growth?
We welcome the opportunity to show you how we can make your marketing SIZZLE with our data-driven, results-oriented marketing strategies.  Sign up for our FREE newsletter, get our FREE guide to creating an awesome website, or contact us for more information on hiring us.
Hausman and Associates, the publisher of MKT Maven, is a full-service marketing agency operating at the intersection of marketing and digital media. Check out our full range of services.