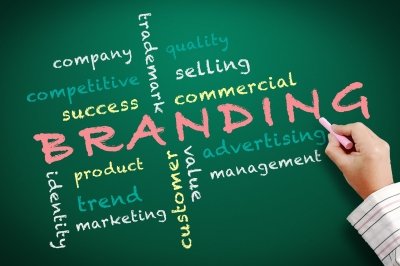 What do Apple, Coke, HP, Oreo, McDonald's, Wal-Mart, P&G, Starbucks, and Nike having common? They're all iconic brands. These great brands stand out from competitors and are household words across much of the planet. Today, in brand strategy 101, we offer insights on how you can build a brand like these.
What do you need to build a great brand strategy?
But, how did they become great brands?
Will they always be great brands?
Building a great brand strategy 101
Building a great brand strategy has little or nothing to do with logo design, despite the contentions of thousands of "branding" agencies whose main product is logo design — or brand names. Great brands take careful and consistent marketing strategy, with logo design comprising only 1 small part of that strategy. Relying on your logo to propel your brand is very expensive.
David Aaker has this to say about iconic brands:
Brands are an accepted part of our daily lives. But some brands seem to transcend their product or service categories to become part of the popular culture. What distinguishes these iconic brands from the rest of the pack, and what can marketers learn from them?
How does a company go about building a great brand strategy 101 to be like these iconic ones?
Great brand strategies all share 3 things:
1. High quality
It goes without saying that all great brands provide great quality, not just from the perspective of performance, but in terms of solving consumer problems. While simply providing high quality isn't enough to make a great brand, no company creates a great brand without providing consistently high-quality products (or services). In marketing, we call it a necessary, but not sufficient condition for being a great brand. Deliver high quality as part of your brand strategy.
2. Unique product offering
Brand strategy requires careful consideration and follow-through on delivering a unique product offering.
You don't have to think very hard about the iconic brands listed above to detect their unique product offering (in marketing we often call this the brand's unique selling proposition – USP or value proposition – VP). Sometimes, the USP has little or nothing to do with the brand's core product.
Starbucks is a great example of a company offering a USP having little to do with its core product — coffee. Instead, Starbucks' USP is its cozy store environment and corporate culture that provide a welcoming "third place" — home, work, Starbucks — for folks to linger over a cup of coffee, work or meet friends, or simply waste a few minutes between appointments. They have comfy chairs, clean bathrooms that are never locked, a table to work on, a roaring fire in the winter, and friendly employees. Starbucks also offers affordable luxury — selling overpriced coffee which allows us to feel like elite celebrities.
Forbes attributes the prominence of iconic brands like Apple and Nike with their USP designed to celebrate the user, not the brand.
The importance of creating a USP is highlighted in a Huffington Post article predicting the demise of once-iconic brands including Red Lobster, Blackberry, and Zynga.  In each case, the brand's fall from grace followed a prolonged period when either competitor matched or exceeded the USP provided by the brand or consumers' taste changed, devaluing their USP. These brands developed a brand strategy, then ignored it as the world changed around them.
Thus, a great brand strategy not only creates a USP, it constantly checks the pulse of competitors and consumers to ensure the USP evolves to exceed consumer solutions.
3. Myth or storytelling
Douglas Holt, now CEO of Cultural Branding and former professor at Harvard Business School and Oxford, argues it is myth-making and storytelling, not USP or product quality, that propel a brand to the rarefied heights of iconic brands. He contends this occurs because brand strategy focused on developing these myths:
People have always needed myths. Simple stories with compelling characters and resonant plots, myths help us make sense of the world. They provide ideals to live by, and they work to resolve life's most vexing questions. Icons are encapsulated myths. They are powerful because they deliver myths to us in a tangible form, thereby making them more accessible.
The best cultural myths not only resonate with consumers because they're embedded in deeply shared cultural awareness but position the consumer, herself, as the hero of the myth.
The Marlboro Man is a great example of such a cultural myth that resolves tensions in our everyday lives. As part of their brand strategy, Philip Morris created the myth of The Marlboro Man, portrayed as a ruggedly handsome cowboy, represents independence, strength, power, and control over his environment that feeds into tensions consumers feel in modern living where they lack these desirable qualities. The cowboy myth, indeed a myth spread through hundreds of western movies featuring the likes of "Big" John Wayne, belies the reality that most cowboys were mainly illiterate, mostly minorities (a full 1/4 were black) who followed large herds of cattle as they made their arduous journey to markets.
It's particularly appropriate to discuss this particular myth in an article about branding since it's the early open range that necessitated brands to distinguish 1 owner's cattle from another's. Of course, Holt goes on to write:
When a brand creates a myth, most often through advertisements, consumers come to perceive the myth as embodied in the product. So they buy the product to consume the myth and to forge a relationship with the author: the brand. Anthropologists call this "ritual action." When Nike's core customers laced up their Air Jordans in the early 1990s, they tapped into Nike's myth of individual achievement through perseverance. As Apple's customers typed away on their keyboards in the late 1990s, they communed with the company's myth of rebellious, creative, libertarian values at work in a new economy.

The myth likely traces back to the "1984" commercial inspired by George Orwell's novel featuring a dystopic future where thoughts, ideas, and even history were controlled — as an aside, the commercial only aired publicly once — during the Super Bowl, before George Orwell's estate successfully enjoined further broadcasts. Despite this, the commercial was hugely successful in aligning Apple with this myth ethos resulting in a huge sales bump for the then-fledgling Mac. According to Forbes, the Apple 1984 commercial became the standard against which all future commercials were measured.
Recent commercials depicting Apple as the young, stylish actor while PC is the slightly portly and less appealing actor successfully continued building the brand and supporting the existing myth to modern audiences.
Building the myth is only part of the job. The myth must resonate with consumers by empowering them to overcome tension in their world. This means the myth must reflect a consistent image that belies reality — like The Marlboro Man depicts the cowboy myth — where the consumer is the hero of the story.
To an extent, using celebrities as a spokesperson for your brand serves a similar role — it identifies the brand with the brand of the actor. Of course, that danger with this alignment is when the celebrity commits acts not consistent with the brand, most recently Tiger Woods and his numerous affairs.
Need marketing help to support business growth?
We welcome the opportunity to show you how we can make your marketing SIZZLE with our data-driven, results-oriented marketing strategies.  Sign up for our FREE newsletter, get our FREE guide to creating an awesome website, or contact us for more information on hiring us.
Hausman and Associates, the publisher of MKT Maven, is a full-service marketing agency operating at the intersection of marketing and digital media. Check out our full range of services.