Truthfully, search engine optimization (SEO) is an integral part of any digital marketing campaign. It not only improves website visibility by driving organic search but directly impacts lead generation and conversions. Therefore, understanding SEO is crucial for the success of every marketing campaign, but it's not that straightforward. Over the last few years, SEO trends changed dramatically. Boost your digital marketing by understanding and implementing a sound SEO strategy. Here are 5 SEO strategies to get you started.

Every year, Google updates its algorithm at least 500-600 times, making it impossible to keep track of all the changes. Luckily, while the ranking factors evolve now and then, the end goal is always to provide a superior experience to users. Thus, instead of keeping up with a myriad of subtle changes, you only have to learn a few SEO tricks and techniques that will boost your digital marketing in 2022 and beyond. First, understand that users rarely go beyond the first page of search results; commonly selecting one of the first results on the page, as you can see below.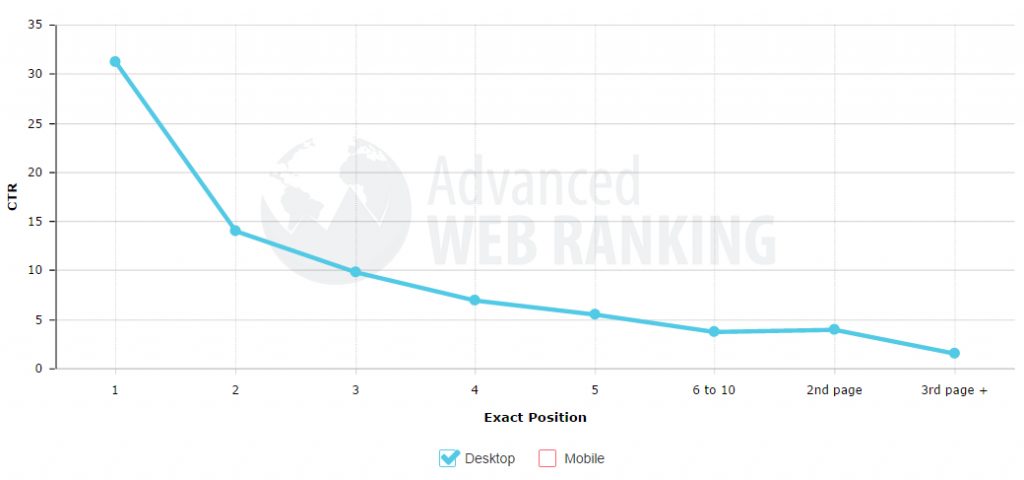 Your mission, should you choose to accept it, is to land in one of these coveted positions to drive more organic traffic, which translates into a higher conversion rate. By paying careful attention to the 5 tactics shared below, you'll improve your rank and boost your digital marketing. Such techniques go a long way in improving website rankings. First, let's take a look at how ranking works.
Search rank
When a user enters a query, Google (and other search engines, although Google is by far the big tuna here), interprets user intent to deliver an answer to the query with the top results shown first. This makes users happy so they continue using the search engine, which generates revenue for Google and others. Because there aren't enough humans in the world to read through each piece of content and evaluate the value of the content (plus, who could get everyone to agree what's valuable), Google uses an army of bots that scour the internet looking for fresh content. When a user enters a query, Google goes through the databases constructed by the algorithm and ranks content that matches user intent to deliver the best content first. The trick (if you can call it that) is to optimize your content to show up among the top results.
If you want to learn more about SEO's best practices, have a look below. Here is how you can boost your digital marketing with these five effective SEO strategies.
Boost your digital marketing with SEO
1.   Opt for ethical link building
Google uses quality signals, such as the number and quality of backlinks to your content from other websites. The more backlinks you have and the higher the quality of the websites linking back to your content, the higher your perceived value and the higher you rank. Black hat linking fails under Google's algorithm, leading to hefty penalties for your content. With the latest update, exchanging money for links came under black hat SEO techniques. That's why you must avoid strategies such as reciprocal link exchanges or paid links and any sponsored content, especially reviews, must contain an acknowledgment of your relationship. Hence, focus on more ethical means of getting quality backlinks to avoid penalties. If you don't know how that works, look for reputable service providers such as white label link-building services to create quality backlinks.
Digital marketing agencies specializing in content creation that drive quality backlinks help you produce content that delivers value and attracts organic links while optimizing your content for search. In addition, you can build internal links within your posts to improve the website's credibility. Once you have high-quality content, distribute it on social media forums such as Facebook and Twitter. After all, these social platforms show up in search to generate more traffic and the higher the traffic, the better the website's visibility.
2.   Optimize for voice search
According to PR Newswire, almost 58% of consumers use voice search using devices like Alexa and Google Home to find information on businesses and search options, and this percentage continues to grow every year. Therefore, companies must optimize their webpage for voice search that tends toward conversational tone and long-tail keywords. For that, you must create conversational content with no formal structure and less focus on short keywords. You can start by viewing content on websites like Reddit or Quora since they follow an informal tone.
Apart from this, create how-to articles because people often ask questions in hopes of finding answers on Google. These how-to articles appear on the top results when a question-based query is posed. You might also end up in the 0-position where your answer is shown in search results, thus improving visibility. Besides this, adjust the target keywords to conversational-based searches. Perhaps, you can spin long-tail keywords into queries and shape content around answering them.
3.   Improve page experience
Since every serious brand has a website, your problem is how to make your webpage stand out from the rest? Well, page experience makes a huge difference. In the latest update, Google considers page experience as one of the more influential ranking factors. Page experience now includes how quickly the webpage loads, the number of redirects, and the length of pages. If your website load time is too long and people bounce, Google automatically decreases your rankings. Besides, a poor user experience leads to bad customer journeys and poor conversion, as you can see below.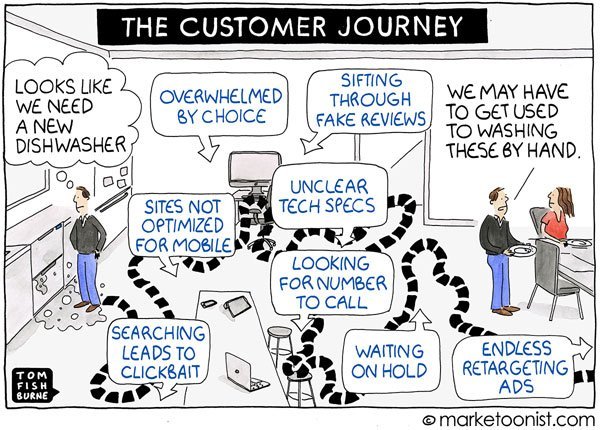 Therefore, decrease the load times (try caching, minimizing images, and lazy loading), make navigation simple, and the buttons far enough apart on mobile to allow accurate clicks. You also have to create a search bar within a website to ensure users find the products they want. Besides this, reduce the number of ads on your site and produce valuable, non-promotional content. Your site should also have an HTTPS certificate to close doors for hackers.
4.   Understand Google passage ranking
Recently, Google launched passage ranking, where the individual passages get ranked separately. For instance, if the particular paragraph from your article matches the search query, Google will use that as a snippet — the 0-position result mentioned earlier is a featured snippet, see below. In other words, Google will pull sections from a page and display them on the search engine results page (SERP). Along with improving visibility and brand reputation, snippets can drive a lot of traffic to the website. Snippets are a two-edged sword, however, since the snippet might answer the user query so they never visit your page for more information. Hence, optimize your website for the passage ranking.
What you must do is write a blog post and offer a user-friendly experience. Also, focus on creating clear sections with context that aligns with subheadings. For keywords, ensure not to place them abruptly; otherwise, the blog will sound promotional.
5.   Focus on featured snippets
Featured snippets undoubtedly became the holy grail of search engines today. The featured snippets appear on position zero, right at the top of SERPs, making your content visible to every searcher. If you want your webpage content to appear on these snippets, follow these tips.
Target long-tailed keywords as they have a greater chance of returning a featured snippet.
Create every piece of content with user intent in mind. That means you have to write content with questions in mind to earn more featured snippets.
Format the content wisely instead of creating long paragraphs of text. Google wants to display information quickly, so if your content is incomprehensible, it reduces the chances automatically.
Conclusion
The SEO world is dynamic with ever-evolving algorithms. Even though you can stay on top of every update, learn the tips and tricks to understand SEO. You can see how voice searches work, target long-tail keywords, and create high-quality backlinks. Likewise, understand core web vitals and improve page experience. Believe it or not, these few SEO techniques can be a game-changer for your digital marketing campaign.
Conclusion
I hope you found this post valuable. Be sure to check out my ebook to guide you through the process of developing a website that wows visitors and helps you reach your marketing goals. This post gave you an overview of the factors you must consider in building your website, including hosting, themes, plugins, SEO, and content.
Need marketing help to support business growth?
We welcome the opportunity to show you how we can make your marketing SIZZLE with our data-driven, results-oriented marketing strategies.  Sign up for our FREE newsletter, get our FREE guide to creating an awesome website, or contact us for more information on hiring us.
Hausman and Associates, the publisher of MKT Maven, is a full-service marketing agency operating at the intersection of marketing and digital media. Check out our full range of services.