When you increase brand awareness and boost reputation you build long terms benefits that can generate massive increases in your market performance. Making these improvements translates into more sales from existing customers, bringing in new customers, and building a strong brand that pays off far into the future, which is the pathway for a successful business. Money isn't everything but it is certainly important in helping a business succeed and grow.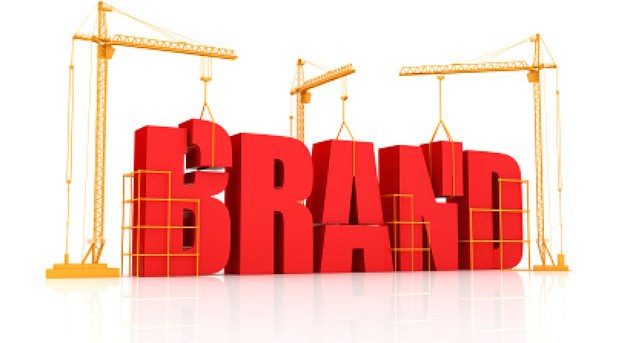 Of course, it's a no-brainer to say that success comes when you boost reputation and increase brand awareness. However, knowing how to achieve these goals on a consistent basis in an ever-changing environment is nowhere near as easy or straightforward. Today, we'll discuss a few tactics that'll boost reputation and increase brand awareness.
Boosting your reputation
First, let's discuss your goal of boosting your reputation. That means crafting a brand image that resonates with your target market and sustaining that brand image by promoting a consistent image across everything you do. And, we're not just talking advertising here. It's just as important that every message, both intentional and unintentional, supports a consistent image. This requires you to build a strong set of values and live those values; from your commitment to your community to the value of your products and everything in between.
If your market includes a significant number of younger consumers, Gen Z and Millennials, living your values is even more critical for success as these consumers choose brands and willingly pay more for them when they believe the brand embodies their values. For most consumers, your reputation makes all the difference when choosing a brand.
Increase brand awareness
The more consumers who know your brand (and have a favorable opinion of its reputation), the more likely you are to sell them on your products. Thus, reputation is an essential first step. If you have a poor reputation, building brand awareness only provides helps more people discover what a terrible brand you built. Back years ago, a brand built strong SEO (search engine optimization) that brought more traffic to their site by virtue of the many complaints voiced online about their brand. Google's algorithm quickly detected this black hat tactic and shut the door. Plus, it boggles the mind to think about all the prospective customers who visited the site simply to see what was wrong with the brand rather than to buy a product with such a poor reputation from existing customers.
Tactics to boost reputation and increase brand awareness
Create an engaging website
Every business needs an engaging website that provides a great customer experience. An engaging website keeps customers interested and encourages them to complete their checkout while providing clear navigation and good performance across different devices. For instance, if your website is difficult to use and lacks clarity, it might deter customers from completing their purchase. Therefore, you might lose customers.
To create an engaging website, it helps to use the best website design experts, who can remodel your site or build one from scratch. Although you can certainly build a website yourself with all the help available through themes, content management systems, and plugins that eliminate the need to learn to code, hiring a professional reduces demands on your business and ensures you have a well-designed website. Optimizing your site with fresh, valuable content on a consistent basis helps boost traffic, supports your reputation, builds trust, and results in higher sales.
Increase your social media presence 
Just as having a website is mandatory in our world, so is having a strong social media presence. Hiring influencers both spread your reach and helps support your brand reputation. The more people you reach, the more brand awareness you generate. However, having a social platform isn't sufficient. You need to build engagement with your target market by getting them to share, like, and comment on your posts. With organic reach on social platforms nearly non-existent, using social media advertising is almost unavoidable.
Likewise, if you share engaging and fun content, you enhance your reputation as an industry leader. Therefore, utilize social media and be active online so that you can reach as many people as possible.
Adjust your marketing strategy
The right marketing strategy for your business ensures greater brand awareness and messaging ensures a good brand reputation. More content and consistency are key.
If your current marketing strategy lacks consistent content, you need to consider adjusting your strategy. For instance, posting once a week on your website, weekly emails, and infrequent social media posts isn't enough to reach as many customers as possible. A content calendar can keep you on track to ensure you create fresh content on the perfect schedule.
Therefore, creating a consistent and frequent marketing schedule ensures you reach as many customers as possible. Posting every day, and posting multiple times per day on some social platforms, like Twitter, ensures you grab the attention of more customers, which translates into more leads and higher sales. If you maintain a regular posting schedule, you make your brand look good and passionate, which boosts your business's reputation.
Great customer service
The key to engaging and maintaining customers is great customer service. Customers are the backbone of every business. Satisfied customers return, representing the greatest opportunity for future sales, while dissatisfied customers tell the world about you, which reduces your opportunity for survival.
If you provide customers with great customer service, they're more likely to leave your business a good review, which works wonders for your reputation in the market.
Some tips for improving your customer service include:
Offer fast response. The faster you respond to a customer, the happier they are and, if your responses are in a public forum, like social media, it really goes a long way toward improving your reputation as a responsible brand. If you take days to reply to customers, especially if they share a complaint, you not only lose a customer but allow your poor reputation to fester. Therefore, make sure to reply as soon as possible. If you're facing a complaint, don't try to hide from it but show the improvements you made to ensure such problems never occur again and tell the customer how you plan to correct their problem. Never argue and never deflect, it just makes complaints go viral.
Be friendly, no matter what. No matter if your customer comes to you with a compliment or a complaint, it is important to remain friendly. Doing so shows that you care about them and want to help them.
Ask for feedback. Asking for feedback is a part of great customer service. Doing so shows your customers that you care about what they think and want to improve your business to satisfy them. Asking for feedback helps you improve your business and help your reputation.
Employee training
There's no way to achieve great customer satisfaction without employees who are loyal, dedicated, and knowledgeable. That means you need strong training programs so employees know how to serve customers appropriately so they can answer questions and handle issues. You must also motivate employees to keep them happy and willing to give your company their best efforts.
Customer reviews
Customer reviews are a critical factor in helping other consumers find out about your products and encouraging them to make a purchase. Honest customer reviews build trust in your brand.
However, don't leave reviews to chance as even the most satisfied customers don't always leave reviews. Encourage reviews and you might even consider hosting contests or offering some other incentive for folks willing to share a review. The key to making this work, however, is encouraging honest reviews, not biased ones.
Competitive prices
Pricing is a complex marketing issue. Consumers view price as one component of value and look to buy products reflecting the highest value. So, the absolute price of your products isn't as serious as offering superior value. However, customers are fickle and sometimes they just want something new, even if your products represent high value. There's not much you can do about this inherent human trait of disloyalty to a brand but by sustaining efforts to deliver value, you'll see customers swing back to your brand over time.
Discounts 
If your brand represents value, you may still consider offering discounts or other promotions as a means to rid excess inventory, introduce a new brand, increase consumption over the short term, or build brand awareness among folks who aren't already buying your product. Sometimes you use discounts as a loss-leader to encourage customers to make additional purchases without the discounts. For instance, a grocery store may offer low-cost turkeys (as Thanksgiving is just next week) to get shoppers in. Once shoppers buy the turkey, they'll likely pick up all the trimmings during their visit.
A variety of discounts exist and you need to test to find the ones that work best with your target market.
Network with other brands
As well as connecting with customers to increase your brand awareness and boost your reputation, it also helps to network with other businesses in the industry. Attending events helps ensure your brand's name is out there helps build collaboration that might result in co-branded products or other efforts to support both brands. The more people that know about your business, the better. As you will be able to open up so many doors of opportunities and new customers/clients.
Need marketing help to support business growth?
We welcome the opportunity to show you how we can make your marketing SIZZLE with our data-driven, results-oriented marketing strategies.  Sign up for our FREE newsletter, get our FREE guide to creating an awesome website, or contact us for more information on hiring us.
Hausman and Associates, the publisher of MKT Maven, is a full-service marketing agency operating at the intersection of marketing and digital media. Check out our full range of services.