Given the state of SEO, you MUST blog to gain visibility in an increasingly crowded internet. Not only does content rock your SEO, content marketing, especially long-form content such as a blog and video content, but is also the key to driving conversion once you attracted the right visitors with SEO. To help you master your market returns, here are some blogging tips to explode your brand. I mean, check out this graphic from Hubspot to see the impact of blogging (and blog frequency) on your ROI. Unless you publish content on at least a weekly basis, you're leaving a lot of money on the table.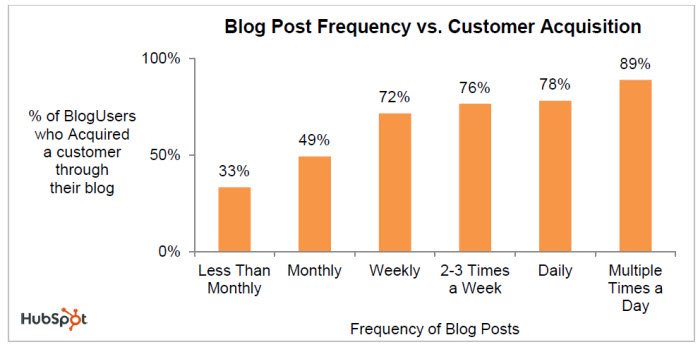 Whether you blog as a hobby, a side gig, a way to spread your passion, or even as a tool for driving business success, you need these blogging tips to reach your goals. Yes, you love to write, and blogging offers you an avenue to market yourself, your brand, other brands and earn money, but it isn't always straightforward. Unfortunately, many new bloggers the uphill battle they face in garnering attention in a digital world where hours of content are added every second of every day. Data show that 7 million blog posts are published EVERY DAY from the estimated 31.2 million US bloggers as well as those around the globe!
Experts identified the lack of great content as the main reason many blogs or bloggers fail. So, are you thinking about starting a blog? Do you want to avoid being another failed statistic? Then you need to consider the following blogging tips to boost your chances of success.
Top blogging tips
First, what's the difference between a blog and a website?
There's really not much difference from a structural standpoint. Both are built the same way using the same tools. The differences are mainly functional. A website contains mostly static pages, such as a home page, product landing pages, a checkout process, and supplemental pages. A blog, which may exist as a section on a website or as a stand-alone, consists of frequently updated long-form content.
Both a blog and a website are set up the same way, with websites consisting mainly of pages and blogs consisting mainly of posts. Combining the two means you have both posts and pages. Below, I sometimes use websites and blogs interchangeably because of these similarities, especially when discussing blog platforms.
1. You need a plan to succeed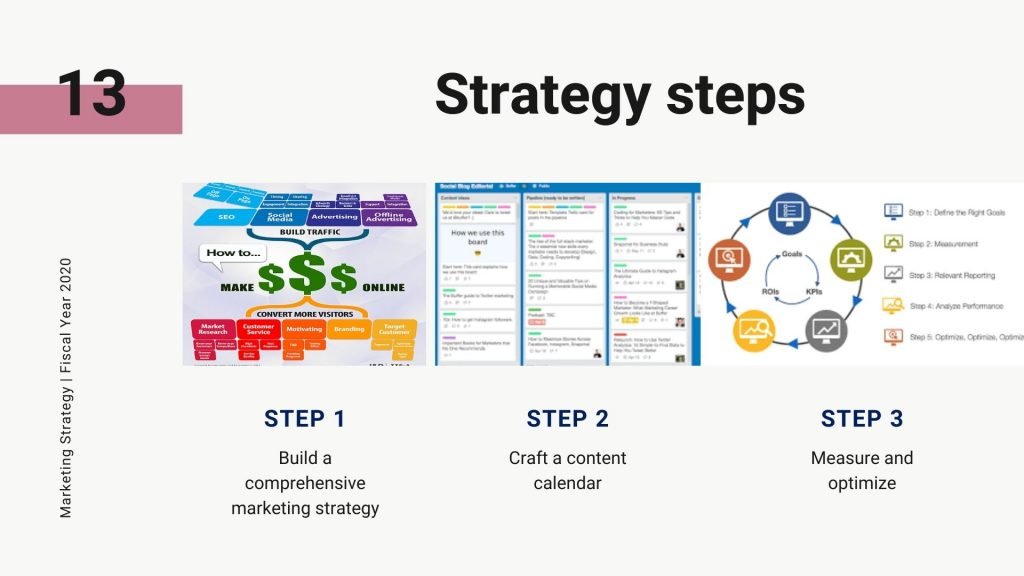 My first blogging tip is to start with a plan. Starting a blog, or adding one to your website, is just like starting any other new business venture. To build a successful blog, you need to have a plan for every step of the process. And in most cases, an ideal plan should include ways to:
Discover your target market, their pain points, their lifestyles, and how they like to consume information
Determine the right blogging platform for you
Help the blog rank favorably on popular search engines as a means to attract viewers – SEO
Determine which method(s) you will use to monetize your blog
Use analytics to track performance, develop insights, and improve performance
Decide which tools you need to support your blogging efforts. Consider:

A content calendar to help you produce great content on a consistent basis
Tools for creating custom images and video. I love Adobe Creative Suite for this task, despite the steep learning curve, as this suite produces the best results
Optimization tools, such as Moz or SEMRush
Automation tools like Buffer or Hootsuite
Analytics tools such as Google Analytics
Start by identifying your goals for creating a blog, then determine your niche and what types of content meet the needs of consumers in your niche. And if you want to generate success with your blog, it helps to know about the various SEO strategies needed to give your blog visibility. It also pays to research your competitors to know what they're doing and search for ideas from their blogs that you can apply to yours or enhance to make your blog better.
2. Understand the different blogging platforms
Determining your blogging platform is a critical decision that's not easily changed if you determine you chose poorly. In general, you can choose between a website builder, such as Wix, Squarespace, or Blogger, and a self-hosted website made easy by using a CMS such as WordPress or Drupal. Each has its benefits and drawbacks, so consider your choice carefully.
Website builders promise an easy drag and drop interface that appeals to many first-time users. Users can even create a website for free, which also appeals to small businesses and hobbyists. However, these advantages come at a serious cost. First, the websites aren't as easy to create as promised. And, achieving the website you imagined in your head is a big challenge. A bigger problem with these website builders is the utter failure of these options to provide good SEO, making you nearly invisible unless a user enters your URL directly into the search engine. Since an average of 51% of traffic visits your website through organic search, not having a website that provides options for good SEO is a major drawback.
A self-hosted website (blog) is a much better option. Not only does a self-hosted blog provide opportunities for much better SEO, but it's also never been easier to create a website without writing a single line of code. In today's world, CMS (content management systems) like WordPress do much of the heavy lifting for you by creating a shell that conforms to best practices for website design and SEO. You can enhance the style of your website by using one of a slew of templates that embody the website you imagined. Plugins complete the customization of your website by providing improved functionality. There are even plugins that provide the same drag and drop functionality of website builders without all the SEO penalties.
Setting up a self-hosted blog requires a little more integration as you need a hosting company (starting around $75/year), a domain name (as little as $20/year although the price goes up significantly for some domains, especially if someone already owns the one you want), and a few other small expenses. WordPress is free and many templates are either free or available for a small one-time cost. Connecting the three isn't hard (check out my DIY website design ebook) and you can customize your website with plugins, add your own images and text, and control the look and feel pretty easily.
3. Great content is everything
In the world of blogging, nothing beats great content. No matter how well you promote or market your blog, if your content isn't good enough, visitors won't find your site and certainly won't return. Your audience will visit your site because of what you write and not necessarily because you have an attractive theme and animations on your blog. So, while it is great to make your blog look visually appealing, content is king.
The content you produce must be engaging and be produced consistently. Chances are you'll have very few visitors if you don't post or freshen up your blog with new updates frequently. Also, ensure that your content provides value and is original instead of simply offering what every other blog is already doing. Also, it is important to be honest with your readers. Trying to use click baits to lure readers will only turn them away.
2. Blogging requires a lot of effort
Above, you see that most bloggers create new content 2-3 times per week with most producing at least 1 blog post per week. This follows the insights shown earlier that correlate blog post frequency with conversion.
Thus, blogging success requires a lot of time and energy to create original content, which involves researching, writing, rewriting, crafting visual and video elements, and editing. Most successful blog content contains value to visitors in the form of entertainment or information they need to solve problems. Thus, most successful content contains at least 2000 words, although posts with 3000 words sometimes outperform shorter posts.
This type of long-form content ranks high in organic search and garners backlinks from related websites that further improves your rank to drive more traffic to your website. Crafting customer images, infographics, and/or videos to accompany your written content increases the perceived value of your content and attracts more backlinks. 
3. Promoting your blog content
Of course, even with great content, success doesn't happen overnight. It takes most bloggers an average of  6 to 12 months after launching their blogs to start making profits or improving the profitability of an existing website. In addition to creating content, you must promote your content on social platforms, through digital advertising, by building partnerships with other bloggers, and by interacting with your community. Once you publish your blog, you need to spend the next few months promoting it on as many platforms or networks as possible.
Reach out to other website owners and ask if you can write a guest blog on their site. In exchange, website owners will allow you to place a link to your content that's visible to their community as a way to promote your content. Many will even share your content with their social media networks. Between the ability to reach a new audience and the SEO benefits provided by a backlink to a good website, the effort needed to create a guest post is well work doing.
4. Monetizing your blog
Another great blogging tip is to figure out ways to monetize your blog. Determining your monetization methods early allows you to build your website from the bottom up with monetization in mind but adding new means to monetize your blog along the way isn't that difficult.
There are lots of options for monetizing your blog. Just be careful that you don't overwhelm your visitors with too many monetization efforts or you'll lose traffic and visitors will leave quickly, which ultimately sinks your efforts.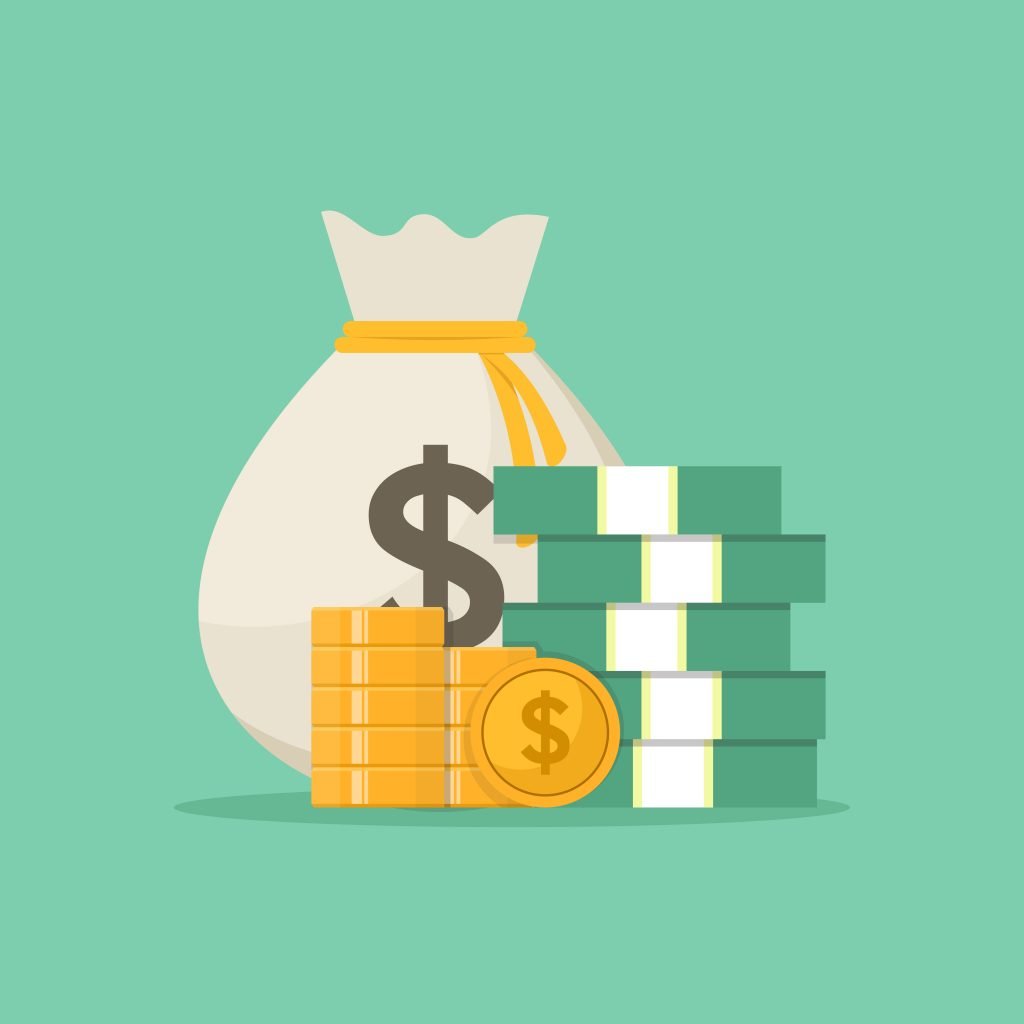 One of my blogging tips is to choose a few ways to monetize your blog from the following:
Affiliate marketing – this means hosting ads (including text links) to other company's products. Commonly, you get paid when your link generates a sale. The payment varies greatly so exercise judgment in choosing your affiliate partners.
 Adsense – this involves hosting Google display ads on your blog. You get paid for every click (although the payment is small) and even a tiny amount based on the traffic that sees the ad (impressions).
Merchandise – this means adding a store, usually. You can add a store easily through a plugin like WooCommerce. Of course, then you have all the associated activities including warehousing, shipping, order fulfillment, and customer service.
Courses, ebooks, etc – you can offer courses or other gated content that visitors pay to access on your website.
Become an influencer – use your blog as a vehicle to propel your influence. Brands pay for you to mention their products.
5. Analytics
If you only implement one of my blogging tips, this is it. Analyze your blog by connecting it to Google Analytics (free) and monitoring the performance of your blog by viewing your metrics every day. See which blog posts perform best/ worst, monitor your speed, determine where traffic comes from, which sources of traffic generate the highest value for you, and check for changes over time.
6. Understand the legal side of using content
Another important thing you need to know is how you use content, materials, or images that you did not create. It is illegal and inappropriate to use images from other authors or creators without giving them the necessary credit unless you paid for those images, which makes you the owner. Similarly, it is illegal and inappropriate to copy and paste written text from other sites onto your blog word-for-word, as that is plagiarism. Fair use laws allow you to include short quotes from other content, with proper attribution.
Even if you get away with it, your readers will notice and realize that your blog lacks originality. You'll find visitors are turned off and potential investors, businesses, and marketers won't want to partner with you. And, of course, operating in an illegal or unethical fashion affects your credibility as a blogger. Additionally, popular search engines like Google already have measures in place to detect plagiarism and check duplicate content that costs you rank.
Some forms of monetization also create potential legal issues. For instance, if you're compensated for a review or other content, you must identify your affiliation with the brand.
7. Your health
Spending countless hours hunched over your computer in an attempt to grow your blog can do a number on your health. And sitting for long hours staring into a screen comes with several health risks. Health experts identified the following health issues related to sitting in one position for long periods – heart disease, over-productive pancreas, colon cancer, digestion issues, muscle degeneration. Also, tight hips and glutes, weak abs, neck and back pain, eye fatigue, poor blood circulation in the legs, strained neck, and stress result from not moving periodically.
So, be sure to work out often and eat a healthy diet. If you're working from home, it is also important to keep your surroundings clean, organized, and clutter-free, as that can affect your mental health and productivity. And speaking of clutter and organizing your home, you can take advantage of Breeding Roll Off dumpsters to get rid of the waste you may pile up from decluttering and cleaning up your home.
Conclusion
I hope you enjoy my blogging tips and find a few of them help you build or grow your online efforts. Be sure to add some of your own blogging tips and questions in the comments below.
Need marketing help or more blogging tips?
We welcome the opportunity to show you how we can make your marketing SIZZLE with our data-driven, results-oriented marketing strategies.  Sign up for our FREE newsletter, get our FREE guide to creating an awesome website, or contact us for more information on hiring us.
Hausman and Associates, the publisher of MKT Maven, is a full-service marketing agency operating at the intersection of marketing and digital media. Check out our full range of services.