Why do you need a strong blog content strategy as a pillar in your entire approach to content marketing? Because blogging drives online search traffic, demonstrates their expertise, helps bring visitors closer to converting, and helps build strong relationships with your market.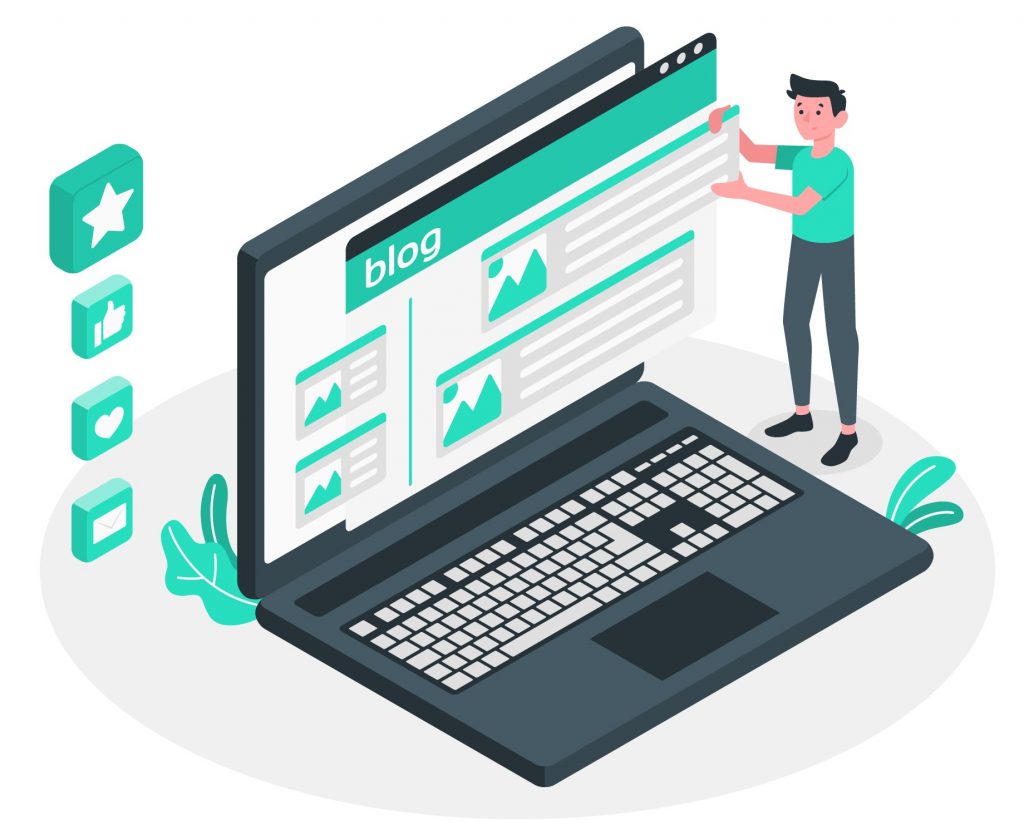 What is a blog content strategy?
The term blog is a little dated. Blog originally derived as a shortened version of weblog, which was a way for individuals and groups to share their thoughts. As search algorithms evolved, the impact of creating fresh, valuable content on a consistent basis gained importance to the point where it's now a key ranking factor when you add up the impact of keywords that reflect user intent, backlinks, and engagement on social media, as well as long-form content. Since organic search traffic continues to represent a large percentage of traffic visiting your website, as you can see in the graphic below.
Hence, despite the vast amount of emphasis and media attention on social media, it really doesn't contribute much toward driving visitors to your website.
As I said, the notion of a blog really morphed into the broader terminology of a website that consists of a blog, landing pages, e-commerce pages, a home page, and other pages such as a contact page, privacy policies page, and other pages as needed for your specific business rather than just an independent blog. This more expansive notion of a website makes it easier to monetize your efforts with one or more options.
7 reasons you need a blog content strategy
Not yet convinced of the importance of blogging, here are 10 reasons that show you why you should stop delaying the implementation or strategy planning for a blog content strategy.
1. You generate 3x more leads through blogs than through ads
With an efficient content marketing strategy, you get results far greater than any short-term traffic derived from temporary ads. In fact, the most content you publish on your blog, the greater the traffic you generate for your lead generation program, as you can see below.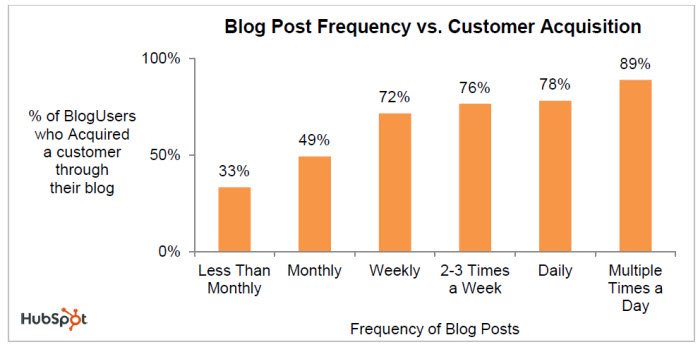 2. Blogging drives more traffic to your site through search engine optimization (SEO)
SEO works by ranking your website content (all content, not just your blog) so the search engine delivers the "best" content to address a user's query. That's how Google became the biggest search engine out there, which still accounts for over 92% of all internet searches. Google, and other search engines, send a bot that seeks new content published since the last time the bot crawled the site. Once new content is found, the bot applies a ranking algorithm to determine the value of the content based on the content itself and social signals, like backlinks. When a user posts a query (or, with voice devices, asks a question) the search engine searches the database of content that matches the user's intent to display the best content first. As you can see below, the impact of rank on visits to your website is enormous.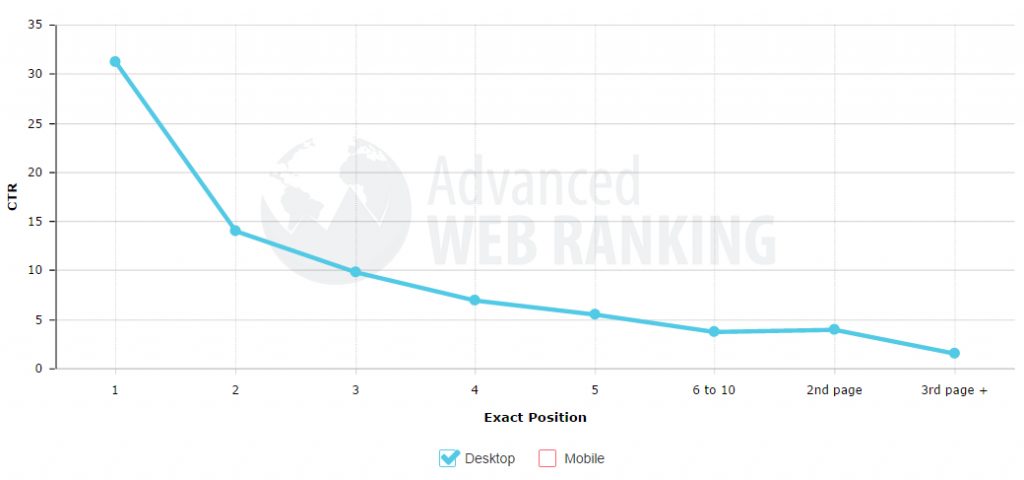 If you look at the factors shared by content ranking in the top 10 in search results, here's what you find:
100% represent secure websites using the HTTPS protocol
The average number of backlinks from other sites is 918
Mean download speed of .879 seconds
Titles contain an average of 45 characters
Average domain authority of 70
Word count averaged 1967
Yet, over 90% of websites never get a single visit from a search engine; meaning they lack the ability to conform to search algorithms and likely lack a blog. Using a blog content strategy offers you a 4X likelihood of being found and driving traffic from organic search.
3. 52% of marketers agree that blogging is a critical marketing tactic
In a marketing survey, over 52% of marketers described blogging as the most essential marketing tactic. However, only 39% agreed that social media and email marketing were critical. Your blog helps you drive visitors down the conversion funnel, thus supporting your business success and growth.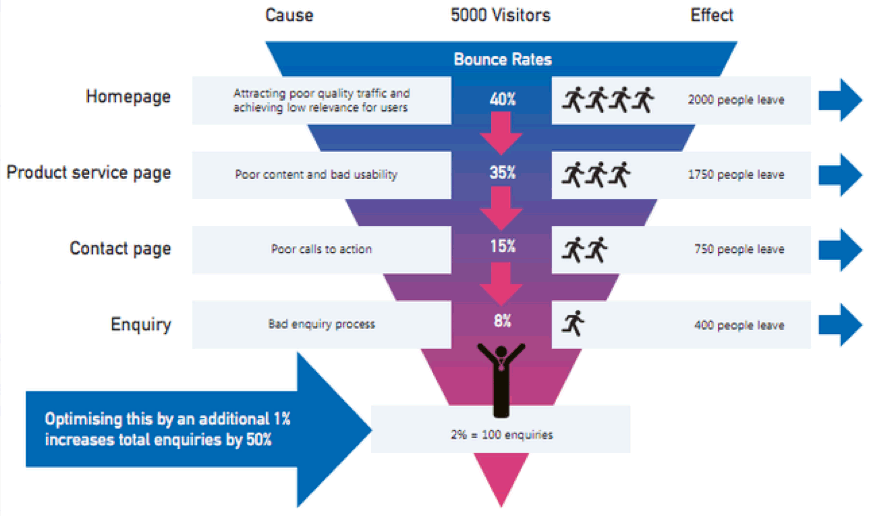 4. Blogging magnifies your brand
A sound blog content strategy helps your brand shine and, when you share blog content on social platforms, you expand the awareness of your brand to new prospective buyers. Especially is your content garners good engagement (likes, comments, shares) from your community. Also, great content encourages other websites to link to that content, which both helps SEO and expands your reach to those audiences.
In addition to expanding reach, a blog supports your brand by showing off your product benefits and the problems you solve, your competitive advantage over others in the same marketplace, as well as setting you up as an expert in your field. When others view you as an expert, they seek your opinion and your get offers to present at events, such as conferences and webinars, that help you reach new audiences.
5. Build a long-term content machine through blogging
Blogging is a part of your content strategy that includes social media, email marketing, and SMS messaging. Creating a content calendar helps you keep on track with your frequency goals across various outlets and means you never face the challenge of staring at a blank screen trying to find something to write about — called writer's block. By using marketing automation tools such as Hubspot, you can craft a number of pieces of content in one sitting and schedule them to drip out on your desired schedule.
6. Blogging displays your why
Every company exists for a reason. Why do you produce the products you market? Why do you render the service you render? What's your market aspiration? These are values that are embedded in your brand.
Your blog is a great tool for sharing these backstage aspects of your business with your community. When consumers identify with your story and espouse your values, they want to buy products from you. This is especially true for younger consumers, who are willing to pay more for brands that reflect their values.
Posting long-form content (a blog) not only provides a vehicle for storytelling, demonstrating expertise, and sharing values, it means your audience stays on the page longer, which establishes credibility for your site and improves your search rank.
7. Short-form content still works well in some industries
Although long posts work well for SEO, short posts also work well in some niches, where contents containing less than 500 words can still rank well. Shorter content helps a busy market consumer content faster, which is the standard in some industries. One industry where short contents are effective is in B2C company blogs. Using a mixture of long-form and short blog posts optimizes the reading preferences of different groups. Blogs with lots of images also rank well.
Conclusion
Despite people arguing about the efficiency of blogging, people still read blogs. You will reap the fruit of the labor you put into content marketing in the long run. All you have to do is build capacity, credibility, and reputation. Also, ensure that you are on everyone's mind regarding engaging content.
Need marketing help to support business growth?
We welcome the opportunity to show you how we can make your marketing SIZZLE with our data-driven, results-oriented marketing strategies.  Sign up for our FREE newsletter, get our FREE guide to creating an awesome website, or contact us for more information on hiring us.
Hausman and Associates, the publisher of MKT Maven, is a full-service marketing agency operating at the intersection of marketing and digital media. Check out our full range of services.