WordPress is one of the world's most popular CMSs (content management systems), powering more than 42% of the Internet and in 2022, its popularity shows no signs of slowing down. Among other functions, WordPress is widely used for e-commerce applications, particularly by smaller business players who sell through their own websites rather than through 3rd party stores such as Amazon. To effectively build a virtual storefront, you need both an e-commerce plugin that works with WordPress as well as other plugins to support your online sales efforts.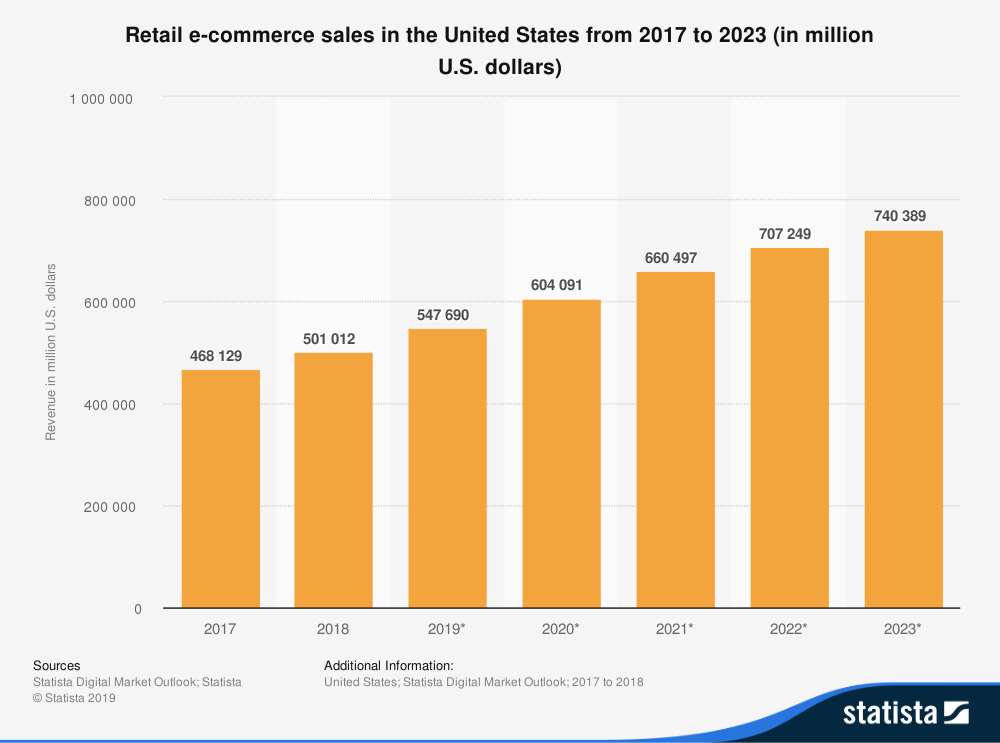 In addition to the functionality provided by WordPress to build and maintain a website, an e-commerce plugin provides a virtual storefront powered with everything you need from product pages to a checkout process. Combining the power of WordPress with an e-commerce plugin is user-friendly and offers many options when it comes to putting the power of customization in the user's hands. With a variety of plugins available, a team managing your e-commerce solution can tailor your website to your specific business requirements and target market with your unique branding including your style sheet and branded images.
That said, web developers face a number of optional e-commerce plugins to choose from and a decision with serious consequences. Making a mistake in your choice means wasting hours of development resources and producing a finished product that doesn't meet the needs of your market. So, how do you pick the best WordPress plugins?
Factors to consider when choosing an e-commerce plugin
Before jumping the gun and investing in a WordPress e-commerce Plugin, consider these factors beforehand:
Price
E-commerce plugins run the gambit from free to a large monthly subscription, but the cost involved in setting up and running the plugin effectively may far outweigh the cost of acquiring the plugin. Plus, you face the opportunity cost of producing a product that doesn't optimize conversion among your target market.
Hence, the first step is to, create a realistic budget and evaluate the total cost involved with each e-commerce plugin under consideration before making a purchase.
This means diagraming the typical customer journey to determine your needs. Next, I recommend you build wireframes and test them out with your target market to ensure the process meets the needs of your market, is easy to navigate, and is intuitive so visitors can more through the process without confusion or excess effort.
Most platforms these days offer both free and paid versions, while others offer lifetime access with a one-time purchase option and still others require a monthly subscription. If you want more advanced features, later on, you can upgrade from the free version easily with some plugins.
Types of plugins:
Free Plugins: These plugins are available for free and usually have limited functionality.
Freemium Plugins: These plugins have paid upgrades and constantly expand their feature set.
Premium Plugins: These plugins include a richer offering in terms of functionality.
Custom Plugins: Plugins made to suit a client's specific set of requirements.
Most free plugins will have the basic functionalities that you will need to boost the potential of your website but keep in mind that a free plugin will not be able to do complex things, you may have to go premium.
User interface
You should choose an e-commerce plugin with an excellent, user-friendly interface. Ask yourself:
Is the plugin responsive and loads quickly on both mobile and desktop?
How much time will it take to manage content, products, and other systems on your website? – an efficient plugin can result in your web pages taking a lot less time to develop.
With a good user interface, you can then focus more on improving your store's conversion rates instead of worrying about the day-to-day management tasks on your site.
There are two types of settings – global settings and per product/category settings. The best plugins separate these so users don't have to go back and forth between them when making changes. Look for plugins that make the process straightforward – it's all about simplicity.
Ease of installation
A good e-commerce plugin integrates well with WordPress and other plugins, such as payment portals. Ideally, you should simply upload the plugin from the platform's site or the WordPress website. Once you activate the plugin, it takes some time to get the settings right and test the resulting virtual store.
Features
The eCommerce plugin must provide all the features to allow your site to function and run as planned. Search engine optimization, built-in shopping cart, shipping, and payment are examples of functionality that justify the cost.
Some plugins also offer integration with third-party sites like Amazon or eBay which offers a huge advantage if you plan to sell your products through these companies as well as your own website. Before downloading a plugin, check out the list of features to determine if the features meet your needs for both now and in the future.
Codes
A good plugin must have secure and valid codes. This is necessary to build a user-friendly and secure website. If you choose an eCommerce plugin with a poor code base, it may cause issues with loading times and security.
Plugin updates
The best developers keep a close eye on technology and customer expectations to update their plugins frequently. WordPress is updated often so plugins must keep up to date too and failure to integrate with these changes can cause bugs or security holes. If a plugin hasn't been updated in the last 3 months or isn't compatible with the current version of WordPress, consider a different plugin.
SEO-friendliness
It is not mandatory to have an e-commerce store that also works as an SEO tool, but if you plan to rank well on search engines, SEO-friendly WordPress plugins are a must for your store. Many plugins on the market provide this feature in their packages along with other key features to track the popularity of your site. Keep this in mind when choosing new plugins.
However, recognize that fresh, valuable content is the key to SEO, so you likely need a blog or other content you update frequently to optimize your search traffic. WordPress provides this functionality, so you don't need another plugin.
Customer support service
Last but not least, if you face any technical issues after choosing a WordPress e-commerce plugin, what support can you expect? Always look for a plugin that is supported by an excellent customer service team. It should also have an active community forum where you can find solutions to your problems and contact the company directly through email or phone if needed.
Best WordPress e-commerce plugin plus others to fill out your store
There's no simple answer to this question because it depends on your needs and budget. Let's look at some of 2022's best WordPress plugins to consider as both your e-commerce plugin and others needed to support your sales efforts.
WooCommerce
WooCommerce is probably the most popular e-commerce plugin available. It is compatible with most of the website hosts that support PHP version 5.2 or later versions (and, if your host can't do this, you have bigger problems).
The current version of WooCommerce has more than 8 million active installations worldwide and it's super easy to use – you can get started directly from your dashboard without any hassle.
WooCommerce is much simpler than many of its competitors' alternatives that offer 100% open-source code.
The benefits of using the WooCommerce Plugin:
Powerful – checkout pages are integrated easily
Flexible – sell almost any type of product, from physical goods to digital downloads
Simple – many theme variations are available at the WordPress Theme store and other marketplace platforms where it is sold
Good support – official forums and active community members on social media channels provide FAQs
Regularly updated – developers fix security issues instantly without worry
You can go premium  – extensions are available that offer extra functions
Elementor Page Builder
Elementor Page Builder is a powerful tool for both frontend and backend WordPress editing, so it supports other aspects of your e-commerce efforts. It uses an intuitive interface to build pages and make your website interactive to eliminate the need to code and allows non-developers to create beautiful websites with ease. You can even import an entire page template and then customize it to fit your needs, although this is likely a pro feature.
Elementor is the best WordPress page builder plugin for bloggers and web agencies looking to create beautifully dressed web pages. You can use it on any WordPress theme as well, making it very flexible and easy to use. It's a great tool for creating landing pages that act as the entryway to your e-commerce store. These pages are especially great when you do paid advertising.
Benefits of using the Elementor Page Builder plugin:
Drag & drop builder – offers 5x faster page creation time and automatically adjusts element sizes according to your design requirements
Unlimited layouts
Editing tools – page templates and editing tools offer plenty of options that let you make changes to your page, including the ability to swap and disable sidebars on some pages
Grid Manager – gives total control over column widths and Gutter space
Vastly extendable – with many free extensions available that community members develop
Yoast SEO plugin
If you are looking for the best WordPress SEO plugin, Yoast SEO is the go-to option for your site. Again, this isn't a specific e-commerce plugin, but it helps direct more traffic to your site, especially among users who are looking to make a purchase now. Below, you can see how your position in search impacts organic traffic to your site. By optimizing the top of your marketing funnel, you direct more traffic to your virtual store.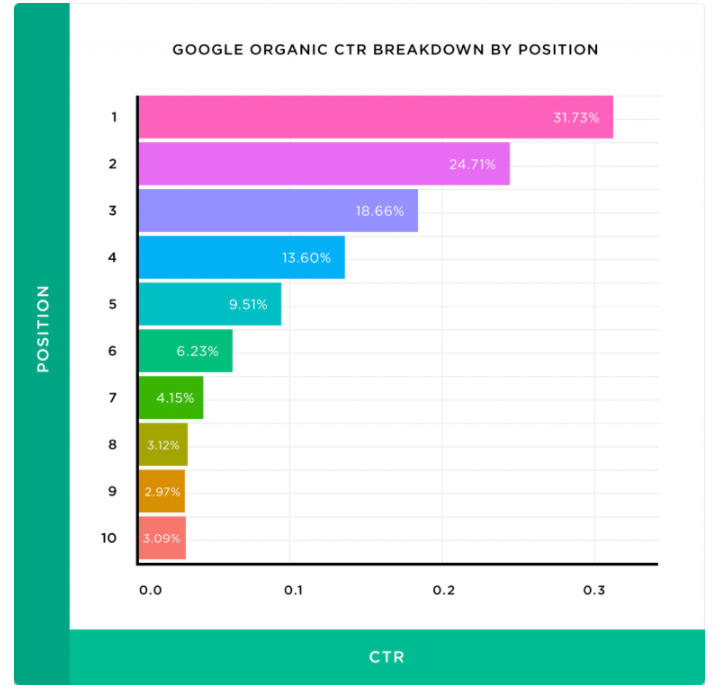 Most internet marketers rely on this extension to boost search engine rankings and traffic to their websites. This plugin is available for free, but you can purchase a pro version to use extra features like advanced SEO analytics. If your site isn't doing well on Google search results, we recommend using this extension without any hesitation.
Benefits of using Yoast SEO Plugin:
100% open source code – actively supported by developers for bug fixes or new features
Better rankings – helps your site rank higher in search engines like Google, Bing, etc.
SEO options – so you can customize your site as per industry standards
Community support – where technicians and experts are ready to answer any questions regarding the plugin
Many available templates – when setting up the Yoast SEO Plugin on your site, so it is much easier compared to default settings and can be accessed without any hassle
Contact Form 7
Contact form 7 is one of the oldest and most popular WordPress plugins. This plugin is also one of the most used tools for creating contact forms by WordPress sites, with more than 5,000 live implementations across the internet and more than 200 million emails sent. It offers free support via official forums with a very active community who is always ready to help you out when needed. You can easily customize the email template as per your requirements without any coding knowledge because it offers a drag and drop facility inside its user interface.
Benefits of using the Contact Form 7 Plugin:
Lightweight – doesn't affect site speed, so if you want to include a contact form, it will work perfectly well without slowing down your website.
Drag and drop – enables contact form builder, which is available inside its admin interface
Compatibility –  fully compatible with all the major email service providers like Gmail, Hotmail and Outlook
Slider Revolution
If you are a professional online marketer and need to add a beautiful slider to your site, which will attract more traffic from search engines, then Slider revolution is the right choice for you. The best thing about this plugin is that it offers a free version for all of the essential features a plugin should have. Plugin updates are rolled out frequently, which fixes any critical issues found by users and adds new functions consistently.
Benefits of using the Slider Revolution Plugin:
Complete control – have control over design elements like animations, texts, calls to action, and color schemes
Add a link or a button – add links/buttons inside the slider which open a different web page instantly
Very responsive and mobile-friendly
Lightweight plugin
Easy to install – can be used without any coding knowledge
Conclusion
Make your website stand proud using the recommended plugins listed above. Take advantage of free options and utilize free trials where you can. It's worth experimenting with multiple plugins and seeing what works for you.
You can even combine two or more of these plugins and make your website-building arsenal even stronger than before – it's a great way for marketers, online businesses, and small startups alike to boost their website's potential.
Need marketing help to support business growth?
We welcome the opportunity to show you how we can make your marketing SIZZLE with our data-driven, results-oriented marketing strategies.  Sign up for our FREE newsletter, get our FREE guide to creating an awesome website, or contact us for more information on hiring us.
Hausman and Associates, the publisher of MKT Maven, is a full-service marketing agency operating at the intersection of marketing and digital media. Check out our full range of services.