Are you looking to build high-quality backlinks for your website? If so, then you're at the right spot. This blog post shares actionable link-building strategies to bring in results. Let's dive into the best backlinking strategies for 2022.
What is backlinking?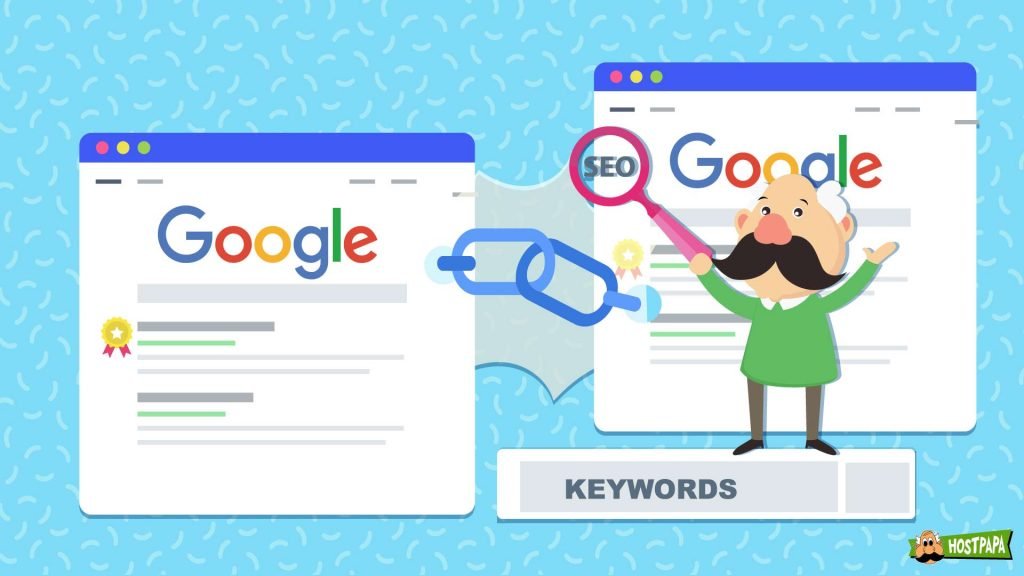 Backlinking is a critical element of an effective SEO (search engine optimization) strategy that drives organic traffic to your website.
Backlinking is the process of acquiring high-quality backlinks or hyperlinks from other websites. A high-quality backlink is when you obtain a link from an authoritative and trustworthy website. Domain authority is the recognized tool for evaluating which websites are worth consideration in your backlinking strategy and which you should disavow because the link can damage your performance.
You gain more value when the backlink directs to a specific and relevant page on your website.
Why you should care about building links
The goal of SEO is to provide users with links to the content providing the most value based on their query. Using an algorithm that contains many ranking factors, search engines produce a ranked results list (called SERPs) to deliver the most valuable links first.
The aim of Profit Engine link building, as well as link building offered by other firms, is to tell search engines, such as Google, that your website deserves to rank well so you gain more clicks (below you can see the impact of rank on clicks).
Although the algorithm contains a number of ranking factors (each weighted to reflect their significance in detecting user value), including keywords that match user intent, fast load times, mobile-friendliness, and more, backlinks are a key component of this algorithm.
The essential nature of link building
It's a widely known fact that getting quality backlinks is essential to improving the SEO of your website. Backlinks matter a lot to the algorithms of Google as the search engine considers backlinks an essential indicator for determining the value of a website.
If your website has backlinks from other authority sites, this signals to Google that the information on your website is credible. Backlinks are just like gallop voting. The more high-quality backlinks present on your website – the better it is in terms of ranking higher in SERPs (search engine results page). And, rank impacts the amount of traffic visiting your site, as you can see below.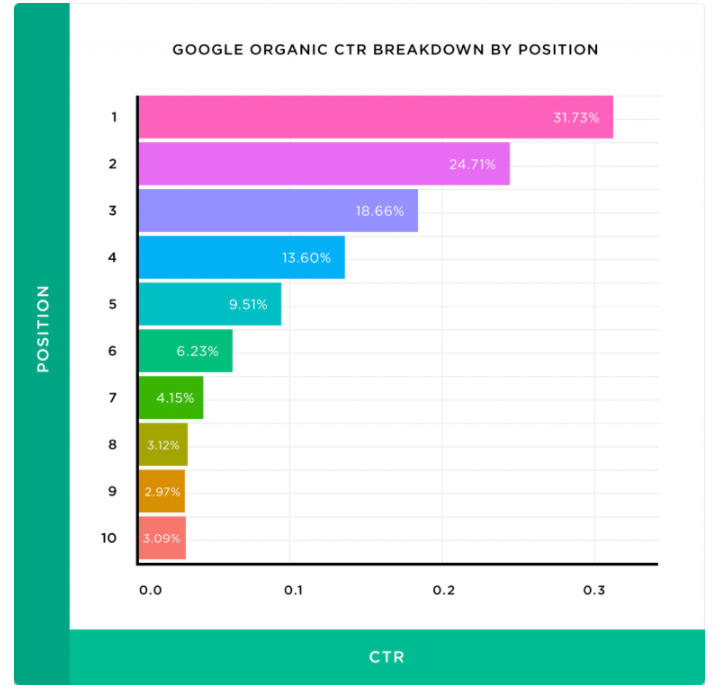 Because of the essential nature of different types of backlinks, let's now explore the effective strategies you can use to leverage backlinking.
Actionable backlinking strategies for 2022
Now that we have gone through the reasons that make backlinking such an essential aspect of SEO, it's time to level up your link-building game with these successful backlinking strategies that take time to bear fruit but will vastly improve your rank over time.
The strategies that we share below are proven to work when it comes to link-building.
Create awesome content as the hallmark of your backlinking strategies
It's pretty straightforward that, in order to get quality backlinks, you need content that's genuinely informative, engaging, and worth sharing. Creating high-quality content is essential to attract authoritative websites so they are willing to provide hyperlinks linking back to your content. Besides, content is the single most important factor underpinning the ranking algorithm both through encouraging backlinks and other, independent ranking factors.
You need to focus on the prerequisites of the type of content you create and make it share-worthy. One good thing you can do is assess real examples of websites in your niche that are already creating high-quality content and getting real results to mirror the types of content that works. Also, assess your own content performance to create more of the type of content that works. The Google Search Console is the source for all the information you need to accomplish this task.
Below are a few great ways that successful websites already used to level up their backlinking strategies.
1. Industry Relevant Statistics
Successful individuals and business brands provide links to research studies, survey reports, statistics, and expert insights relevant to their specific industries as a way to demonstrate their content's value. Also, information like research-backed statistics, ongoing and future trends, and expert predictions are also pieces of information brands use smartly in back-linking. However, if you're a SaaS business, you should acquaint yourself with current link-building strategies.
You can do this by quoting your findings in blog articles, different pieces of social media posts, and different pieces of content, especially infographics and other visual elements that might attract other writers when creating their own content. By putting together industry-relevant reports and data, you can easily generate better backlinks in an effortless way. But. finding the right information is often time-consuming, but pays off well in the end.
Try to gain provenance as the featured snippet, such as the one shown below, for a keyword or keyword phrase that might show up in a user's query. Although this strategy is a tradeoff with organic traffic, it's a great way to gain backlinks. However, if you're a SaaS business, you should acquaint yourself with SaaS link building in 2022 strategies.
2. Leverage visuals
You can leverage the power of visual graphics for your backlinking strategies by making charts, infographics, and illustrations. This way, complex processes are explained in a quick and easy way. No matter how complex a piece of information is, the use of visuals makes things easier to understand and attracts backlinks.
When you put effort into creating high-quality infographics and embed them into the content you create, say a blog post, then such a piece of content becomes more valuable. Doing so triples the likelihood of acquiring quality backlinks from trustworthy sites. This way, you can make a huge positive difference in your search engine rankings.
Content that shares great information and has engaging infographics in it is something that authoritative websites love linking to. This way, you don't even have to reach out to bloggers and company blogs, because your infographic-filled content speaks for itself.
3. Create well-researched guides
Research shows that blog posts that are 3000+ words generate more organic traffic and such long-form content generates 77% more backlinks. On the other hand, posts that range from 1000 to 1400 words are less likely to be shared in a world where the average word count for top-ranked blogs is 2500.
The reason for this difference comes from the fact that long-form content is seen by readers as more valuable – as it provides loads of information that's in-depth and researched. Long-form blog posts cater to a certain topic and provide in-depth insights, something readers consider valuable and worth sharing.
4. Guest blogging
Guest posting is also a great way of getting quality backlinks as published guest posts commonly contain a backlink to your website. However, drastic changes to guest posting rules mean only the best content gets posted on respectable websites. Today, a guest post that's well-researched and reflects authenticity along with exceptional writing gets published. But, if the website's editorial guidelines are followed properly, then guest posting offers a big booster to your backlinking strategies.
To get high-quality backlinks via guest posting, here are some things you must consider:
Do research on authority websites in your industry or niche to ascertain that the websites are relevant to what your website is about. Also, a big indicator of a trustworthy worthy website is that it has high domain authority (DA). Here's what DA is all about.
Choose guest post topics that have high relevance to the audience of the website where you want a backlink.
Create well-research original blog content that's actually valuable to the readers. Make it engaging with infographics, research study references, such as backlinks to high DA sites, and anything that adds to the content's credibility.
If you focus on providing real value, then link-building is not a problem. But, if the information is not useful to the readers, there's a huge chance they will ignore the backlink and click away from the article.
Edit your post to ensure proper spelling and grammar (remember grammar and word usage might vary by region so match the region where the website's audience lives). Make your content readable with lots of white space and images, as well as proper headings, subheadings, and bullet points.
Work to make your writing interesting, as well as informative.
Also, below are some indicators showing what kind of links are seen as spam by readers:
The publisher was paid to have the guest post posted on their website.
The post has a matching anchor text to link back to a certain page on your site.
The website is not relevant.
5. Comment on relevant blog posts
Another effective link-building technique is to post comments on other people's blog posts, although some publishers use settings to ensure links in comments are no-follow (rather than do-follow) which reduces the juice (value) you get from the backlink. The way to leverage this technique is by tactfully adding a backlink in the comment.
However, this only works when your comment is relevant, helpful, and meaningful to the author and their audience. Here are a few tips on commenting the right way:
Appreciate the author and share how you found the post helpful.
Add meaningful insights of your own around the knowledge that the author shared.
Ask a question or share your opinion on the post. This is a great way of starting a discussion and putting the backlink in a natural way.
6. Actively leverage social media
Social media is a great way of leveling up your backlinking strategies. By just being active on social media, you bring a lot of traffic to your content and can boost social media shares. By doing so, your link profile gets stronger and your website's visibility grows.
However, only posting new content on social media is not enough. In order to make a fanbase of avid followers, you also need to engage with your audience using stories, comments, and replying to comments intelligently.
Concluding the discussion
That is pretty much it when it comes to sharing the most effective backlinking strategies. All the strategies mentioned above are ethical ways you can take your link building to the next level, so don't fall back on unethical, or blackhat, link-building strategies such as reciprocal links which dilute your efforts.
Need marketing help to support business growth?
We welcome the opportunity to show you how we can make your marketing SIZZLE with our data-driven, results-oriented marketing strategies.  Sign up for our FREE newsletter, get our FREE guide to creating an awesome website, or contact us for more information on hiring us.
Hausman and Associates, the publisher of MKT Maven, is a full-service marketing agency operating at the intersection of marketing and digital media. Check out our full range of services.