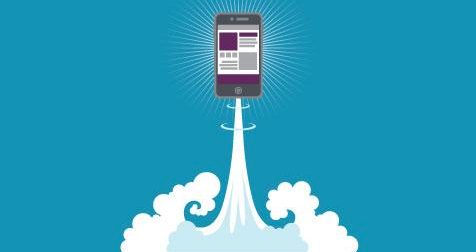 Business owners and entrepreneurs agree that advertising is vitally important for their business success. After all, how else will people hear about what you do, the products you sell, and the service you provide. The old adage of building a better mousetrap and the world will beat a path to your door is hogwash, since, without advertising, no one knows you have a mousetrap and no one is convinced its better. Despite the need for advertising, standard advertising options like TV, radio, and print, although still worthwhile, no longer perform as well as they did in the past, according to recent studies. Also, the ability to accurately track the performance of advertising on these platforms is poor. 
This is where recent technological advances help the advertising imperative by offering more digital advertising options available to us these days that produce faster results and at a lower cost. So here are some of the examples of advertising options you can't afford to miss as a business owner.
Mobile application advertising
Everyone these days seems to have a number of mobile applications on their phones, studies suggest the average user has 30+ apps on their phone, although they only use a handful of them on a regular basis. The dominance of mobile apps is such that there is now a market for using these as a way to advertise your business. You could employ banner advertising running alongside an application, or have your ad pop-up while people are using the apps they already have and love. Often free applications have advertisements that people accept because they know the advertising ensures they retain access to the free games, entertainment, and applications they love. They could click through these ads to use your app or be directed to the website from it, especially if the ads are well-crafted and entice them to learn more about you and your brands.   
Pay per click advertising
When it comes to the pay-per-click advertising option, ads help bring new users into your marketing funnel and move them toward purchase especially with the new option of shopping ads. Shopping ads appear at the top of the search results, showing a visual image of your products and click-throughs take visitors directly to the product page for easy ordering.
New to pay-per-click advertising, consider Superior Google Ads automation solution to ensure that you get the best possible results from your campaigns. Their solution is an excellent way to assure your business is being advertised throughout the day and night, appearing whenever someone searches for related keywords or even searches your competitors. Your ad shows up as part of their usual browsing.
Social media advertising
So many people use social media these days, over a billion and a half on Facebook alone. Hence, you would expect that advertising through the platforms would be an obvious choice and it is, especially for small and mid-sized businesses who don't have the money for flashy TV ads.
The problem is, not every business owner realizes they can sponsor their own content and show up in the newsfeeds of many more people. A great tip is to consider things such as using the advertising tools within the platform to promote your posts or craft specific advertising content. One of the strongest arguments in favor of social media advertising is you can specify the audience, what each audience sees and how often they see it, and set your own budget for the campaign, even adjusting the ad spend on the fly. This way, you can really maximize the potential social media advertising has for your business. Social media ads can also be done differently when it comes to using other accounts, which brings us to our final suggestion.
Influencer marketing
Online influencers are people, individuals, and bloggers who have built up a large and engaged audience. Their numbers are vast and targeted and their engagement is high, which means that using influencers for your advertising could be a great way to promote your products and services. Maybe you supply products or services to the influencer, requesting a review or mention. In other situations, you may pay a fee for the influencer's time and effort, the Kardashians have built an empire on their engaged follower base, for instance. The influencer might work with you to develop a campaign image and content, based on what they think, and share it with their followers. It has fast become a new and exciting way to promote a business as followers find influencers and their opinions more believable than marketing messages from the brand itself.
Let's hope these tips help you when it comes to advertising options with your business.
Need marketing help to support business growth?
We welcome the opportunity to show you how we can make your marketing SIZZLE with our data-driven, results-oriented marketing strategies.  Sign up for our FREE newsletter, get our FREE guide to creating an awesome website, or contact us for more information on hiring us.
Hausman and Associates, the publisher of MKT Maven, is a full-service marketing agency operating at the intersection of marketing and digital media. Check out our full range of services.