As your business grows, you may find that you need to start scaling up in order to keep up with demand. Scaling your business is fraught with potential danger and many businesses stumble at this point, so they never achieve success. Once a business grows to the point where the original management team can no longer supervise the daily activities, they often have trouble transforming their management style to one that provides strategic guidance and oversight. It seems that the skills necessary in the management team change almost overnight and few have the skills necessary for this transition to occur smoothly. This blog post discusses some tips for scaling your business effectively and covers everything from hiring new employees to increasing production capacity. So read on for advice on how to achieve success as you take your business to the next level!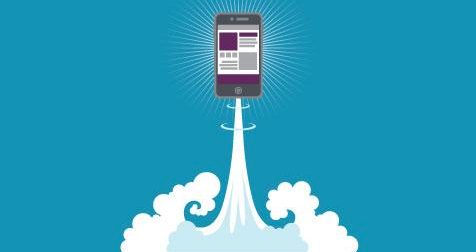 As a startup, your management team, which may consist of only you, wore a lot of hats. You were the CEO, ran the operation, did the marketing, hired new employees, and kept everything on track. This required a lot of hours and the operation became like a child to you, one you managed with a combination of concern and over protection. As you grow, some managers find it difficult to let things go and try to continue managing every aspect of the business. This never works and keeps your business from achieving its full potential.
For one thing, your management team doesn't have the skills to do everything. Sure, when you were small, everyone pitched in with whatever needed doing. As you grow, this lack of skill limits your achievements. For instance, you must hire a marketing person to manage all your activities from product development to promotion, unless your management team has these skills. Over time, you need more people even with these skills because the job exceeds what one person can do.
Another problem as you grow is letting go of the day-to-day operations. Some businesses continue with outmoded bureaucracy that bogs down the business's ability to get more done. For instance, if purchase orders still need the approval of the managing partner, these orders are delayed as the partner gets more requests than they can handle.
As you grow, these are some things you must do to achieve success.
1) Hire the right people
One of the most important things you can do when scaling your business is to hire the right employees. As your business expands, you need to find skilled and knowledgeable people for each role. Over time, that means hiring more specialized employees. Another thing to consider as you hire is fit with the culture of the organization. And, don't forget to reward existing employees with a defined pathway to advancing their careers. That might mean investing in upskilling existing employees rather than passing them over for promotion to hire someone from outside with the right skills. Without a path for promotion, you find morale at the firm slack, high turnover emerging, and productivity falls.
It's also essential to ensure that you have a good onboarding process in place so that new hires can hit the ground running and contribute from day one. If you're not sure where to start when it comes to hiring, try using a staffing agency that specializes in finding top talent for businesses in your industry.
In addition, you may need to invest in your existing employees so that they're able to take on new responsibilities as your business grows. This can be a great way to keep them engaged and motivated, and it will help ensure that they're able to provide the best possible service to your customers.
2) Increase production capacity
As your business grows, you'll need to increase your production capacity to meet increased demands for products from your customers. This may mean investing in new equipment or expanding your facilities. It's essential to do some research and figure out what will work best for your business before making any major decisions. You don't want to end up with a bunch of expensive new equipment that you can't use effectively, so it's worth planning ahead. For instance, I once consulted with a manufacturing business that had grown substantially over the years. As they added new products and refined existing products, new equipment was added wherever space existed in their warehouse. This resulted in a sprawling operation where products were often transported over long distances between steps in the production process, which increased costs and lowered quality as products were damaged during transport.
Once you increase your production capacity, it's important to make sure that you have the right systems and processes in place so that everything runs smoothly. This includes things like creating assembly line diagrams and having a system for tracking inventory levels. It also means you must add remote monitoring of your equipment to ensure everything works at peak capacity and routine maintenance happens when necessary. By planning ahead and putting the right systems in place, you can avoid any major disruptions to your business.
3) Improve your marketing efforts
As you scale your business, you need to make sure that your marketing efforts are up to par. This means creating a solid marketing plan and budget so that you can reach new customers and promote your products or services effectively. It's also important to track your results so that you can see what's working and what isn't. There are a number of excellent marketing software tools out there that can help you with this, so be sure to do some research to find the ones that work best for your business.
In addition, you may need to invest in some new marketing channels as you scale your business. This could include things like starting a blog or launching a social media campaign. Whatever you decide to do, make sure that you're prepared to put in the work required to make it successful.
4) Partner up
As your business grows, you may find that partnering with other businesses like Amazon Marketplace is a great way to reach new markets. There are a number of benefits to this, including the ability to share resources and gain support from their marketing efforts. If you're thinking about partnering, ensure you do your homework to find one that fits your needs and works well with your people.
It's also important to remember that you don't have to go it alone when scaling your business. There are plenty of resources out there to help you, so don't hesitate to reach out for help when you need it. This could include things like hiring a consultant or joining a mentorship program.
5) Focus on your cash flow
As your business grows, it's important to keep a close eye on your cash flow. This is the money that's coming in and going out of your business and has a big impact on your ability to scale effectively. There are a number of ways to improve your cash flow, including invoicing promptly, collecting payments quickly (maybe offering a small discount for prompt payment), and reducing expenses. Below, you see the second-highest number of failures come from poor cash flow, which doesn't only happen with startups.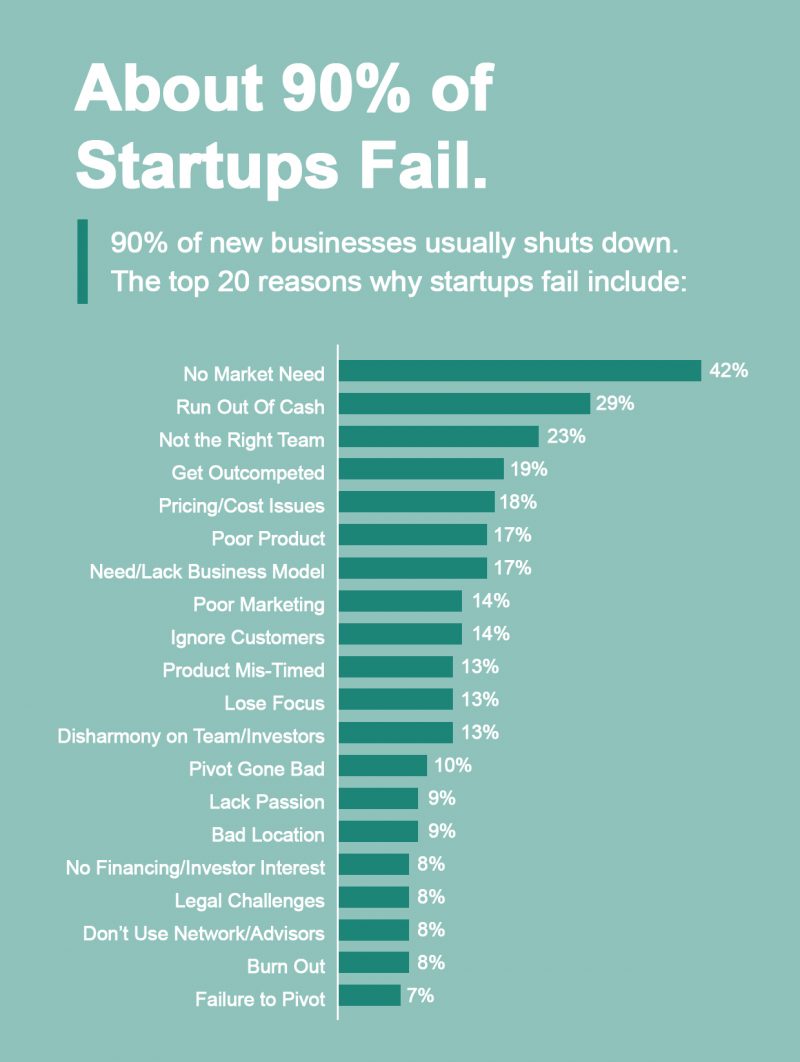 The best way to manage cash flow is to develop realistic forecasts of income and expenses, so you don't run out of cash. Any variance requires investigation to determine the reason for the variance and improve future planning.
Conclusion
By following these tips, you can scale your business effectively and ensure that you're prepared for the challenges that come with growth. Just remember to take things one step at a time and to seek out help when you need it. Then, with the right planning and execution, you can scale your business successfully.
Need marketing help to support business growth?
We welcome the opportunity to show you how we can make your marketing SIZZLE with our data-driven, results-oriented marketing strategies.  Sign up for our FREE newsletter, get our FREE guide to creating an awesome website, or contact us for more information on hiring us.
Hausman and Associates, the publisher of MKT Maven, is a full-service marketing agency operating at the intersection of marketing and digital media. Check out our full range of services.