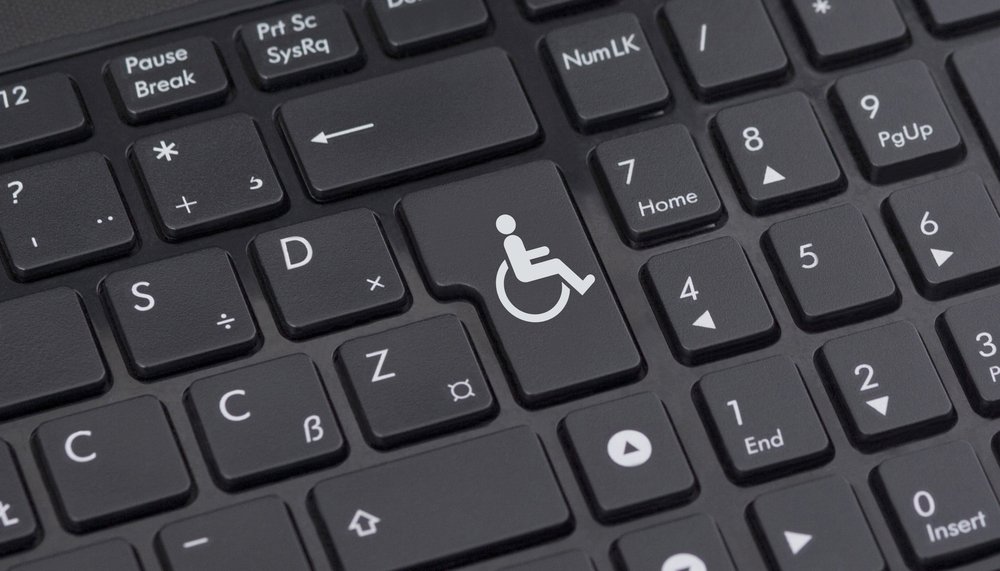 Digital accessibility was one of the hotbed issues of the 2000s, mainly due to the incredible growth of popularity the internet experienced and the increase in users with accessibility issues. Accessibility and SEO quickly became linked, although accessibility has long been viewed by web designers as a human right. With WordPress 5.0. accessibility is now baked into the core, rather than requiring a plugin.
Accessibility and SEO
The relationship between accessibility and SEO isn't the only reason for ensuring access to your content, although providing access impact factors that enhance SERPs (where you show up in results from users' search–the higher you show up, the more traffic comes to your site) including reduced bounce rates.
In addition, accessibility is a factor in UX design, providing a better user experience that often translates to higher sales, greater customer satisfaction, and improved access to the market that might be ignored by your competition.
Accessibility can enhance SEO
Accessibility should be considered by everyone who works in web development or digital marketing
People with disabilities are consumers
It's an opportunity to dominate your niche by serving a community that competitors are overlooking
Accessibility can increase traffic
Accessibility can increase sales
Accessibility can decrease bounce rate
WCAG was initially released in May of 1999, as a set of basic guidelines that websites should follow (to be more accessible to disabled users). Over the course of time, these standards were updated to improve access with the newest standard called WCAG 2.1.
WCAG 2.1: What's new and why It matters
WCAG 2.1 became official in June of 2018 making it the most recent iteration of W3C's internet accessibility guidelines. There are three main focuses that W3C chose to feature in this update:
Mobile device accessibility
Issues related to poor vision
Issues relevant to those with cognitive disabilities
Additionally, there were numerous specific updates to older guidelines (with a lot of focus placed on creating a better UX for disabled internet users). One of the main focuses of WCAG 2.1 is on the experience of the user, rather than just tangible page elements (which are obviously still a feature). Many of the updates focus on improving how disabled users interact with the internet (not just requiring that they're able to interact).
WCAG 2.1 is leaps and bounds ahead of what the initial WCAG was, in part due to the popularity of the internet, but mostly due to all of the technology developed since 1999 (specifically wireless/wi-fi technology). W3C (the World Wide Web Consortium), which is the governing body behind WCAG, released the latest iteration of its guidelines to remain up-to-date with the latest technological trends.
WCAG 2.0 was the version that came before 2.1 and was released in late 2008 (making it over a decade old). So, while the leap from 2.0 to 2.1 might not sound like a whole lot, in reality, it covers over a decade of developments in web technology (and the internet in general).
This is why it's absolutely essential that businesses revamp their content to be in line with WCAG 2.1. There are several ways that a business can do this (e.g. using a WCAG 2.1 checklist, hiring a compliance testing firm, etc.). Below we cover some of the major changes found in WCAG 2.1, as well as how to test for them.
A to AAA: Different levels of compliance
WCAG uses a scale that ranges from A (on the low-end) to AAA (on the high-end). A is the lowest possible amount of compliance possible. AA is the mid-range level of compliance and is what nearly all government-related organizations aim to achieve. AAA is the gold standard and is what all organizations who take their compliance seriously should strive for.
If you conduct any form of business with the government (even as a subcontractor, or vendor, etc.), you need to achieve AA compliance. Even if you aren't a B2G company (e.g. you're just an online retailer), you should still aim for AA. Why? Because there are countless accessibility-related lawsuits filed every single year against normal companies for not having web content that's compliant with WCAG.
WCAG 2.1 vs 2.0
Many people think that WCAG 2.1 simply replaces WCAG 2.0, and this is wrong. WCAG 2.1 simply builds on top of guidelines already established in the previous edition. This means that, if you were trying to achieve compliance via 2.0, you can simply use 2.1 as a new guideline (without worrying about revising anything you did to become compliant with respect to 2.0).
However, if you haven't started your compliance strategy yet, you should use WCAG 2.1 as the main guideline as you develop a compliant strategy. Using the latest WCAG standards is important no matter what industry you're in, but it's even more important for those operating in B2G industries.
Ensuring accessibility and SEO are working together
Sometimes you're focused on other aspects of SEO and conversion optimization when crafting content and you don't intend to ignore aspects of the user experience required for low vision or other users with accessibility issues. Maybe you forget to include an alt tag, which helps low-vision users by providing a text description of the image when that image is too small or unclear. Or maybe you're missing some other element necessary to low-vision users.
Luckily, there's an easy fix in the form of website checkers that ensure all your content is optimized for accessibility and SEO related to it. Here's a link to a list of website accessibility checkers.
Accessibility lawsuits, contracts, and B2G vendor relationships
If you aren't compliant with the latest WCAG iteration, it could mean losing out on a vendor contract, subcontracting project, etc. There are many government organizations that require their vendors/contractors to be fully compliant with the ADA (which means being as up-to-date as possible with WCAG standards.)
While WCAG 2.1 hasn't seen as many lawsuits as 2.0 (simply because it hasn't been around as long), those numbers should start rising fairly soon. WCAG 2.1 certainly won't be the last update from the W3C, but companies should strive to become as compliant as possible (otherwise they will become more and more vulnerable to lawsuits as time passes).
Need marketing help to support business growth?
We welcome the opportunity to show you how we can make your marketing SIZZLE with our data-driven, results-oriented marketing strategies.  Sign up for our FREE newsletter, get the 1st chapter of our book on digital marketing analytics – FREE, or contact us for more information on hiring us.
Hausman and Associates, the publisher of MKT Maven, is a full-service marketing agency operating at the intersection of marketing and digital media. Check out our full range of services.