There are many reasons why you need to run a great business blog. To start with, and perhaps less frequently mentioned, is the fact that running a business blog is actually great fun despite the effort it takes to craft content on a consistent basis. I started this business blog as a way to share my knowledge of digital marketing unhampered by the rigors of academic publishing where reviewers live to cut you down rather than improve your work. Sharing your expertise, the history of your brand, your perspectives on the industry and its future, as well as milestones your reach is a wonderful way to reach customers, interest prospective customers, and work toward converting visitors. Because the search algorithms used by Google and other search engines rely heavily on fresh, valuable content (directly as a signal, indirectly through social media engagement and backlinks as a signal of value), a business blog offers a vehicle for sharing content.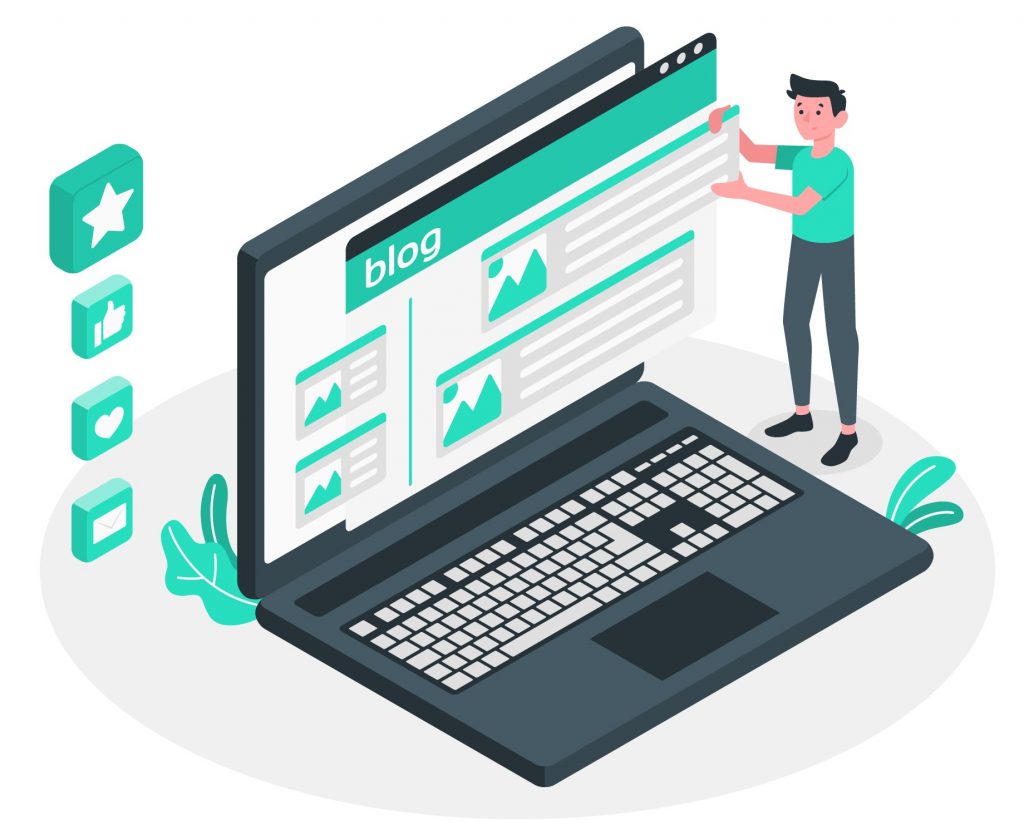 The fundamental necessities of a great business blog, then, are worth considering due to the value they create for your brand. On top of these primary benefits, however, comes the ability to ask guest writers to contribute posts that lend more authority to your web page, as well as serving as a quasi-marketing tactic that feels so much more unique and interesting than the standard marketing copy we all know and read constantly.
With this in mind, you may wish to consider how to run a successful blog and what they need to succeed. If you currently have a website that doesn't contain a blog or you're starting a new website, here's what you need to run a successful blog.
Regular, substantial posts
Regular, substantial posts make a massive difference in attracting new visitors to your website through effective search engine optimization of each post and the website as a whole. Without fresh, valuable content on a consistent basis, you struggle to gain any traction in an online space. Without fresh content, it's like running a retail business in the basement of a building on a side street where people don't often venture. King Arthur, a small flour company, realized the power of online content early on, which greatly expanded their brand.
So, what do we mean by fresh valuable content on a consistent basis? Let's deconstruct this statement.
Fresh-Google and other search engines use a complex algorithm to rank content in showing links to a user's query. While content is the largest single factor impacting rank, Google puts fresh content before older content on the assumption that older content is less valuable.
Valuable is really in the eye of the reader. So, content that fits a user's query (using the keywords making up that query) is shown first. Constructing your content around keywords used by your target market, words that fit your products, bring more traffic to your website. Visitors stay longer, read deeper into your content, and come back to your website when your content reflects value to them. Google uses these quality signals in its ranking algorithm.
Consistency also matters as you can see in the graphic below.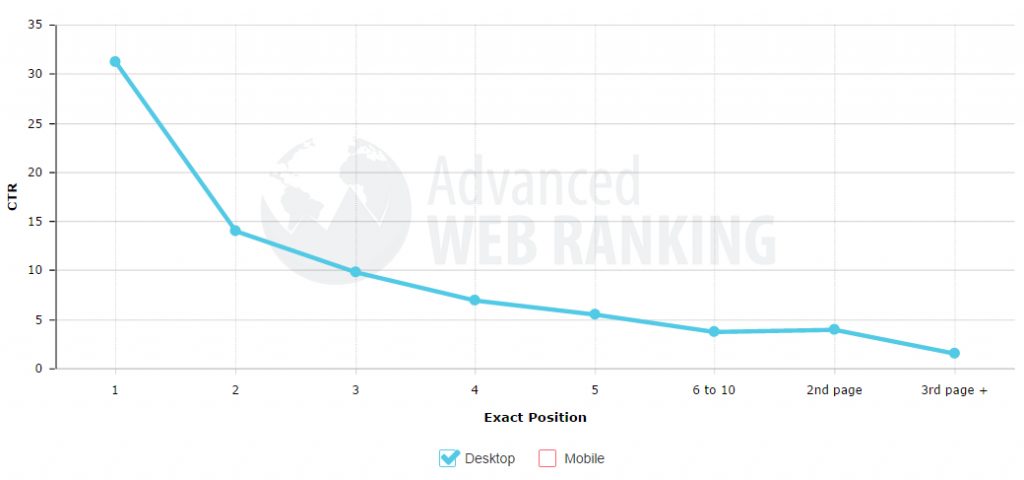 A content calendar is a valuable tool to ensure you meet your posting goals. The calendar offers topics, resources, and assigns roles to individuals to help you produce content on the desired basis. Without a calendar, it's easy to forget to post or to rush through writing content without sufficient research and appropriate images. Moreover, it's like staring at a blank screen with a deadline approaching–serious writer's block ensues.
Share your content
Just as you don't want to locate your retail store in the basement of a building in a dark alley, you don't want to simply post your content. Remember the signals Google uses to determine the value of your content rely on driving the right traffic to your site. So, share your posts across social media. Many websites link their social platforms to their CMS (content management system–more on that later) so each post is automatically shared across their social platforms. Add sharing buttons on each post to allow visitors to share content they find valuable with their own social networks.
Link each post to at least one prior post to encourage visitors to learn more about the topic by viewing other posts on your website. Keeping visitors on your site longer and getting them to view multiple pages are quality signals. Another tool to achieve this aim is suggesting similar posts at the end of each post, also commonly done using an automated process provided by a plugin.
Go beyond the basics
It's very easy to fall back on simple topics that everyone wants to know about, such as 'how to look for your first client,' or 'three ways you can be a better boss.' These are important topics but, unless you're an expert in this area, you have your work cut out for you in competing with other firms also focusing on the same topics. Instead, focus on writing what you know and generating unique content based on your depth of knowledge about a topic. Use unique, long-tail keywords to generate traffic with these low-competition keywords that drive just the right visitors to your website. Digging into topics like that can make a tremendous difference in how authoritative your voice seems and the reputation you build for your brand.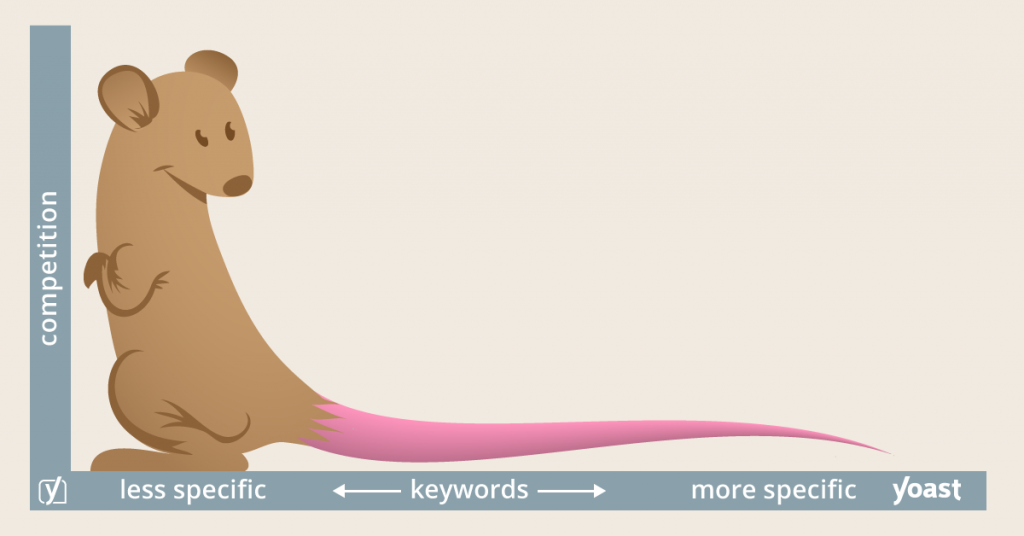 Research your topics thoroughly and use authoritative links to support your post. These links show search engines how well you researched the topic and demonstrate the value of your content so it ranks higher in search. Also, by linking to other websites, you might find they reciprocate by linking to your content, another quality signal used by search engines.
Use a CMS to do the heavy lifting.
A content management system is a key to making sure content is regularly posted, reviewed, published, and maintained by doing the heavy lifting for you. A CMS translates your design and content into a machine-readable format without requiring you to learn HTML/CSS. A good CMS also uses plugins like the ones mentioned above to enhance the functionality of your website and to make your job easier. This website uses WordPress, although there are other good CMS including Drupal. You may wish to learn more about Doghouse Agency, the leading Drupal CMS development agency providing these functionalities and much more going forward.
Although you'll find review sites that put website builders like Wix, Squarespace, and Shopify into the same category as the other CMS mentioned. they're really not the same and they suffer many drawbacks so that leading SEO experts discourage brands from using these platforms.
Conclusion
With this advice, we're certain you'll start to run the best business blog you possibly can going forward.
Need marketing help to support business growth?
We welcome the opportunity to show you how we can make your marketing SIZZLE with our data-driven, results-oriented marketing strategies.  Sign up for our FREE newsletter, get our FREE guide to creating an awesome website, or contact us for more information on hiring us.
Hausman and Associates, the publisher of MKT Maven, is a full-service marketing agency operating at the intersection of marketing and digital media. Check out our full range of services.