Crafting a B2B marketing strategy is challenging for a number of reasons including complexities in the purchasing process, misconceptions regarding which marketing tactics yield results, and a general misunderstanding of consideration variables used by buyers in this market. Yet, crafting an effective B2B marketing strategy is the key to success in that market, just as a plan is critical in all consumer markets. Today, we offer a 6-step guide to crafting an effective B2B marketing strategy to support your market success.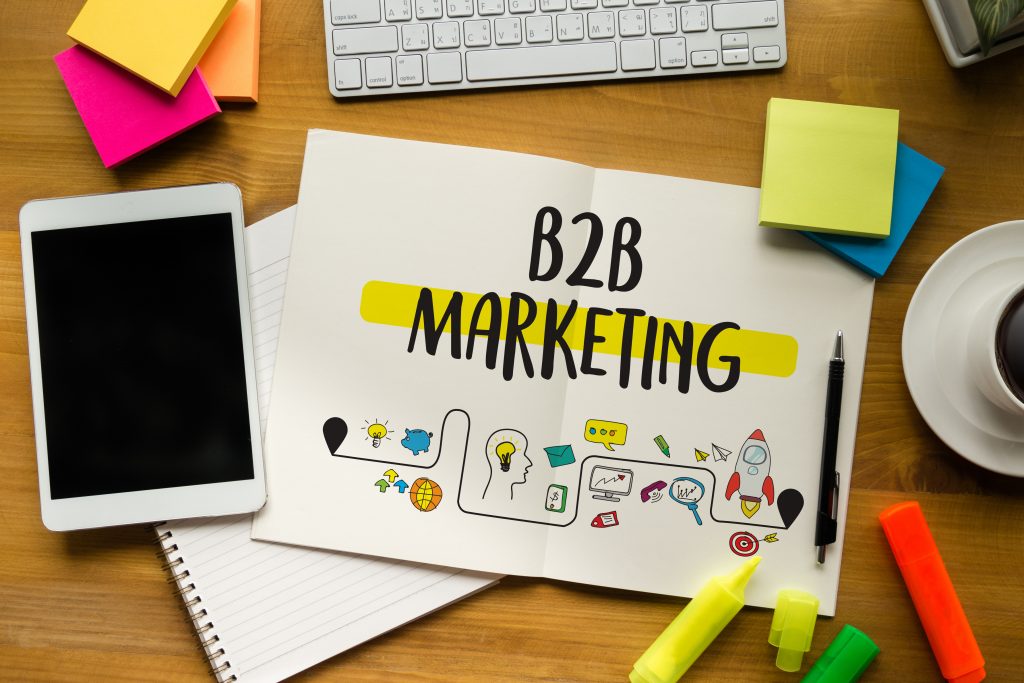 Without a properly defined strategy, you essentially throw things to the wall and see what sticks. Success without a strategy is unlikely and, even if you achieve a modicum of success, you lack to insights necessary to drive success over the long run.  Without a detailed plan, you're more prone to fall into pitfalls and mistakes in B2B marketing that spell disaster. Failure to plan costs you money, resources, and time that you don't have.
So, to lend you a helping hand, this article provides you with an actionable 6-step process for creating an effective marketing strategy for your B2B company.
1. Determine your target market
As with any marketing strategy, you need to develop a deep understanding of your customers. Start this process by investigating your market based on the following characteristics:
Business size
Location of operations
Business type or industry, we think about NAICS codes (formerly SIC) that offer a granular view of business classification
Decision-makers and their functions in the business; commonly industrial firms use multiple influencers and levels of decision making that influence purchases
Pain points
Decision-making process and timeline
Armed with this information, you segment the market into groups sharing characteristics that make them more uniform and less like other groups. Subsequently, you choose one or more of these groups as your target marketing.
Being the B2B company, you still focus your marketing efforts to appeal directly to your target market(s) rather than attempting to appeal to the entire market. This strategy allows you to highlight why your market would buy your brands. The nature of B2B markets means you must also learn as much as possible about key players impacting purchasing decisions at your target firms. Since B2B markets often involve multiple influencers and decision-makers, termed a buying center, you may develop B2B marketing strategies for different players within your target markets.
2. Determine your position in the market
To create a strong marketing strategy, you first need to understand the market. It means you need to consider your competitors and your own unique value proposition, as well as external forces, such as consumer culture and legal factors, that impact your planning decisions. Here are some factors you must research before building your marketing plan and the more detailed your research, the better your resulting plan.
Accurate competitive research
Doing competitor research allows you to determine who your competitors are, what they do, and how consumers view their products compared to your own. We talk about competitive advantage as the business aspects consumers view as superior to those offered by your competition. Sustainable competitive advantage refers to a situation where your competitive advantage is difficult for your competitors to copy, such as brand loyalty, so you maintain a competitive advantage over time.
You want to research their weaknesses and strengths to find several great opportunities and possible threats to your business.
Value proposition
A unique value proposition (USP) is related to your competitive parity over others in your market but it is more nuanced. USP represents how you position your brand to consumers (whether end consumers or business customers) so it's more of a communication strategy backed up by your competitive advantage. USP represents a company's promise to its customers and prospects and a good USP reflects an aspect of your brand that's critically important to consumers. For instance, Revlon projects itself as selling hope rather than selling makeup.
Thus, rather than a list of features and benefits, a USP reflects the one aspect of your brand that makes you different and valuable to consumers.
3. Establish data-driven goals
The next step is to set your marketing goals. As one of the most substantial parts of your entire B2B marketing strategy, you must take time to outline your goals for the
coming period with an eye toward your long-term goals in detail. We talk about SMART goals that are specific, measurable, achievable, realistic, and time-bound. For instance, increasing revenue by 8% over the next 6 months represents a SMART goal while increasing sales doesn't. Base your goals on actual numbers from your past performance as well as estimates of external factors from reliable sources.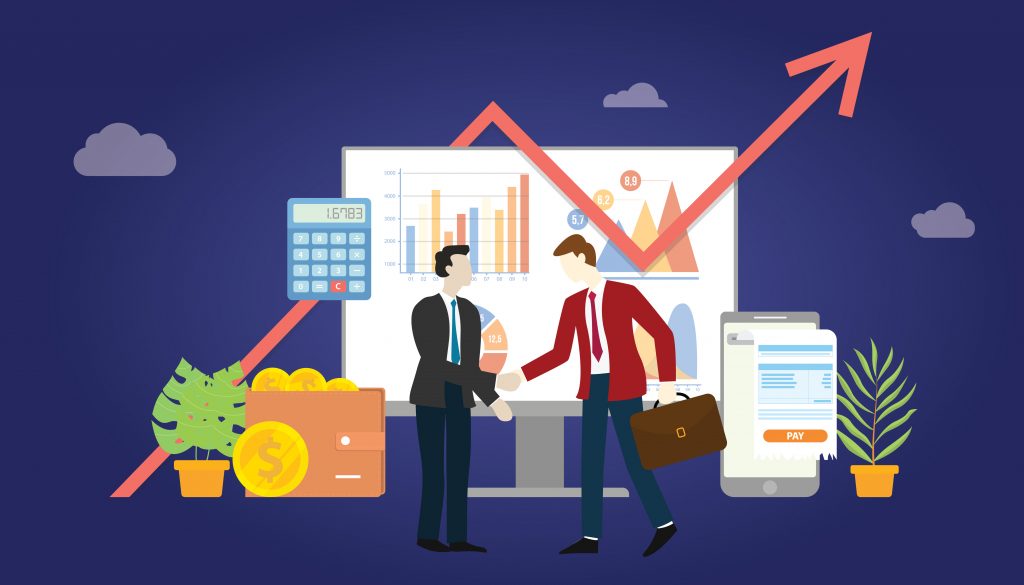 Focus your SMART goals around key performance metrics that impact success (KPIs) rather than vanity metrics (like the number of fans on your Facebook page) as these metrics represent factors that are highly correlated with your success.
You can dive even deeper into your marketing goals if you want and you likely create several goals. After all, the more specific you can get, the better.
4. Determine the resources required
Every piece of your plan requires resources of time, money, employees, facilities, skills/ expertise, and goodwill. So, part of building your B2B marketing strategies requires you to consider how to deploy your limited resources (and no business has unlimited resources). After all, even the most effective and well-thought strategic plan is useless if you don't have the resources necessary to implement the plan.
When determining how to spend B2B marketing capital, you must consider costs such as:
The tools and resources, you must take control of your marketing strategy
Are you hiring in-house experts or outsourcing?
Do you need to train your employees?
The cost of each marketing tactic you'll use
Budgeting resources is often fraught with political gamesmanship. The elevation of the top marketing position to the C-suite (as a Chief Marketing Officer or CMO) means businesses now recognize the impact of marketing on performance and provide a means for the CMO to influence how resources get allocated to ensure sufficient resources to achieve goals.
First, you must prepare solid reasons behind requested resources based on the anticipated return on investment (ROI) in both the short and long terms. This is challenging for older marketers who were trained in an era where teaching students to support their tactics based on a quantitative evaluation of likely returns wasn't part of the curriculum. Start preparing a request for resources by identifying KPIs and using data to propose outcomes.
5. Outline proposed marketing tactics
After all the nitty-gritty planning, it's about time to break down the marketing tactics you'll use into actions plans containing enough detail to guide actions (see template below). In general, the tactics you use should fulfill the marketing goals you outlined earlier. You should plan to use an evolving mix of marketing tactics to create an effective strategy that appeals and attracts a wide range of potential customers. Surprisingly, digital marketing is effective in B2B markets, although it requires some adaptation.
You can easily communicate this information to your team using visuals, as well. Using mind maps, for instance, allows you to show how a marketing tactic with many moving parts ties together. You can also use a flow chart for mapping out strategies used by each tactic.
However, you choose to visualize your marketing tactics. The use of visuals allows the team to know what they are obliged to do.
6. Monitor your campaign performance
With all the moving parts of your strategy in place, it's time to start implementing your campaign. However, don't stop there. You also want to keep track of each tactic's performance as a routine part of the campaign.
Monitoring your campaign is essential to help optimize campaign performance and to do a better job of planning future campaigns. By accurately measuring the performance of each tactic, for instance, you ensure you're putting resources toward tactics that drive the best results and help your business grow. By assessing various aspects of your campaign, such as your call to action (CTA), you gain insights into which elements to include to optimize future campaigns and can even adjust current campaigns. For instance, when using Google Ads, you can monitor the performance of each keyword, headline, and CTA. Armed with this information, you can eliminate keywords with high CPC (cost per click) or create a new CTA based on the one performing best.
Each campaign has unique metrics you can monitor, with some platforms offering rich metrics while others offer little to support outcomes. You can utilize online tools to assist you in compiling and organizing all metrics and data in one place. This way, you can effortlessly analyze data and make strategic decisions to improve your campaigns.
Crafting a B2B marketing strategy
And there you have it! By now, you should have the tools to launch an effective marketing strategy that can help your B2B company attract customers and grow. Make sure to follow the above steps and always aim to innovate and improve your processes to ensure optimum results for your business's bottom line.
Need marketing help to support business growth?
We welcome the opportunity to show you how we can make your marketing SIZZLE with our data-driven, results-oriented marketing strategies.  Sign up for our FREE newsletter, get our FREE guide to creating an awesome website, or contact us for more information on hiring us.
Hausman and Associates, the publisher of MKT Maven, is a full-service marketing agency operating at the intersection of marketing and digital media. Check out our full range of services.