Direct marketing includes a number of marketing options from mail to mail order to telephone marketing. Although there's a technical difference between direct marketing and direct sales, most businesses lump them together. Thus, in the modern world, most folks include other types of direct selling such as email, SMS (short message services), online retail, and more. Some go so far as to include digital marketing as a part of direct marketing. More than understanding what tactics fit our notion of direct marketing, today we'll focus on building successful direct marketing campaigns.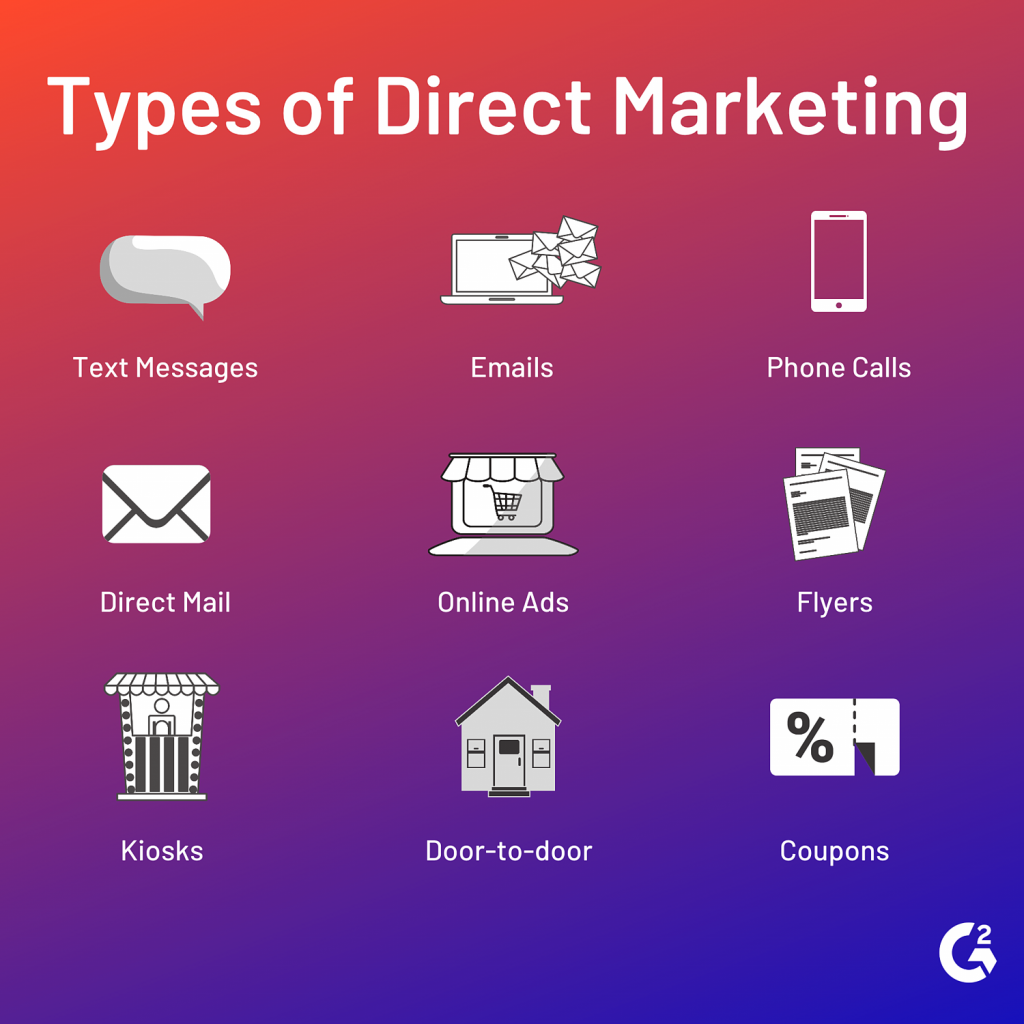 In this piece, I'd like to exclude elements of digital marketing that represent strictly marketing efforts, such as social media, website design, SEO (search engine optimization), content marketing, and a few others. I am willing to include selling on social platforms, online advertising such as search and social advertising, and online retail, however.
Why use direct marketing
In an earlier post, we covered some of the reasons why building a successful digital marketing campaign supports your business goals. But, since not everyone reads everything I post (and you should subscribe so you never miss another post), I think it's important to go over the basic value of direct marketing.
Direct marketing is a very cost-effective form of marketing as it is less costly than some other forms of advertising, such as broadcast TV, and delivers a higher ROI (return on investment) than most other advertising options.
You have access to better metrics to evaluate your success with direct marketing than with almost any other form of advertising or marketing, with the exception of digital marketing. Armed with this data, you can make informed decisions that help you build a more successful direct marketing strategy.
Direct marketing allows for better targeting than traditional marketing options. For instance, you can send mail (or email) to a list of folks who represent your target market to increase response rates or send it to your customers or a subset of them that are most likely to respond to your missives.
You can personalize your approach to individuals using not only their names but deep personalization that represents your knowledge about them, their likes, prior purchase behavior, and much more.
Now that we understand the advantages of direct marketing, let's talk about the steps necessary for building successful direct marketing campaigns.
Steps in building a direct marketing campaign
1. Set goals and determine KPIs
Just as with any journey, you can't start out until you know where you're going. So, set goals for your efforts. Make sure they're SMART goals and reflect both terminal goals (such as sales) and intermediate goals(such as gaining followers, increasing CTR, etc).
From these SMART goals, you can easily determine your KPIs (key performance indicators). Examples of KPIs include:
Response rate
Inbound phone and CTRs (click-through rates)
Coupons redeemed
QR codes read
Cost per response
Cost per acquisition
ROAS (return on advertising spend)
Conversion rate
AOV or average order value
CLV or customer lifetime value
Customer retention rate
2. Develop a budget
The nice thing about direct marketing is how easy it is to develop your budget working back from your campaign goal. So, if you want 20,000 in sales and your average conversion rate is 10%, you need to reach 200,000 people. If your direct marketing piece costs $.50 per piece that means you require $100,000 to reach your goal. You can then add creative and management costs to build your budget.
When I worked for a direct marketing firm, we proposed budgets that built an optimistic and a pessimistic budget from the calculated budget needed based on the process outlined above.
3. Build your target market
Direct marketing is more targeted than other forms of marketing. If you're doing direct mail (including email and SMS) you need a targeted list to reach prospective buyers. With snail mail and phone marketing campaigns, you can buy lists from list brokers that contain consumers or businesses that match your needs. These lists are of various quality and the best lists contain up-to-date information on addresses, etc. Commonly, when you buy a list, you can only use it for one campaign. You can also use internal lists, such as customer lists, which might include customers gleaned from mailings to purchased lists.
For email and SMS, you can't buy lists as this violates privacy laws such as CanSpam which require list members to opt-in to receive communications from you. Instead, you must create your own lists by offering a lead magnet, such as an ebook, a product sample, a trial, etc to encourage your target market to share their private information, such as email addresses and mobile phone numbers.
4. Create your call to action (CTA)
You need a clear, attractive CTA so folks receiving your direct marketing know exactly what you expect them to do. You might offer a trial or sample, a discount, or a special product as an enticement for recipients to respond to your CTA. Understanding your target market helps you create a stronger CTA and the right inducements to get them to act.
5. Determine the right methods
You need to determine which direct marketing tactics to use. Don't feel you must choose only 1 as you can combine your efforts across multiple tactics. For instance, you might combine social media with direct mail and SMS campaigns.
6. Build the pieces
Now it's time to create the pieces you'll use as part of your campaign. If you're doing direct mail, you might create a letter, a response card, and other pieces. Remember, your postage is a function of the weight and size of your mailing so you must balance between cost and creativity.
You'll also need to write copy and create images that will motivate your recipients to take action.
7. Work out your schedule
Determine backward from when you want to campaign to launch to determine deadlines for each component of your project. PERT charts, like the one below, are very effective in keeping everything on schedule.
8. Launch the campaign
If you've done a good job of project management, your campaign launches on your schedule and results begin to drift in.
9. Assess performance
Using your KPIs as guidance, measure your performance over time. This not only allows you to assess the effectiveness of your campaign but helps you more accurately predict how to run future campaigns. Assessing your campaign on an ongoing basis also allows you to make changes on the fly if results aren't what you anticipated.
More on successful direct marketing
How can you make sure your direct mail campaign stands out from the rest of the competition's campaigns?
You can do a few things to ensure your direct mail campaign stands out.
Make sure your materials are designed to stand out. Use bright colors and exciting designs.

Personalize your materials with a message from the sender. It will make them more likely to be noticed by the recipient.

Keep your materials short and to the point. The recipients should be able to scan them and understand what you are promoting and how to respond.

Offer something unique and different from what other businesses are offering. It will make your direct marketing campaign more successful.
What common mistakes do people make when running direct marketing campaigns, and how can you avoid them?
There are a few common mistakes people make when running direct mail campaigns.
One of the most common mistakes is sending out too much mail. It can be expensive, and it will likely annoy the recipients. Only send out enough mail to reach your target audience.

Another common mistake is not to personalize the mail. Personalized mail is more likely to be noticed by the recipient and will be more successful than generic mail.

Another mistake is to use old or outdated lists. Make sure you use a current list of addresses to deliver your mail to the right people.

Make sure you proofread your direct mail before sending it out. It will help avoid spelling or grammatical errors that could make your campaign look unprofessional.
Avoid these common mistakes, and you will be well on running a successful direct mail campaign.
Conclusion
There you have it. Successful direct marketing is within your grasp and offers a very effective marketing tool to improve performance. Click here to read more about direct mail postcards.
Need marketing help to support business growth?
We welcome the opportunity to show you how we can make your marketing SIZZLE with our data-driven, results-oriented marketing strategies.  Sign up for our FREE newsletter, get our FREE guide to creating an awesome website, or contact us for more information on hiring us.
Hausman and Associates, the publisher of MKT Maven, is a full-service marketing agency operating at the intersection of marketing and digital media. Check out our full range of services.