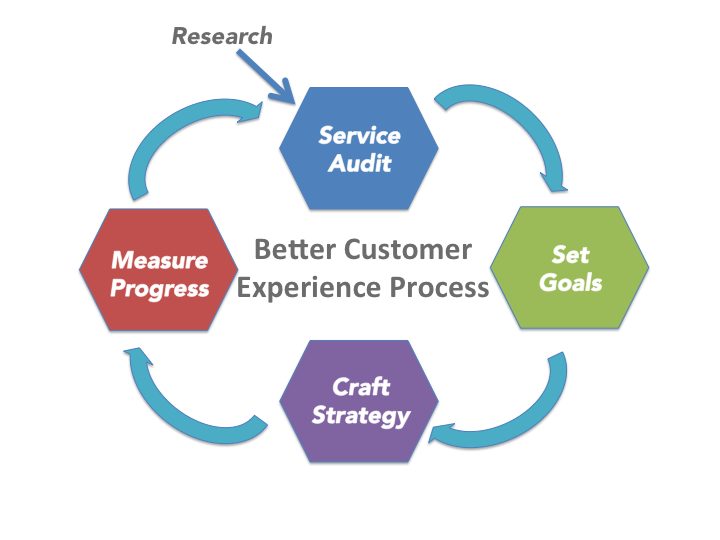 Marketing experts agree small businesses need social media to succeed and grow because it's an inexpensive way to reach target customers. Not only does social media help build your reputation and increase awareness of your brand, having a business profile, and posting the right content on the right platforms can improve customer experience on your social media platforms.
But there's more to social media than just creating content and posting messages. You need a plan that manages your social media marketing strategy in the best way possible. Part of this strategy is having a strong brand presence, knowing who your customers are, and listening to what they telling you when you interact with them through social media.
Use these 8 social media marketing strategies to boost customer experience on social media:
1. Choose the right social media channels
A crucial decision you make if you want the most leverage out of your social media marketing strategy is which sites to use. You want to put all your effort into those sites where your target customers hang out and spend most of their time. There's no point in having a Twitter account if your ideal customers aren't using Twitter. You need to know that your social media content and posts reach the right audience.
To choose the best social media platforms for your brand:
2. Get your team on the same page
Customers need to know that the content they view on your multiple media platforms comes from the same brand—that's why Integrated Marketing Communication is important.
If your team isn't aligned, using the same marketing strategies in all your social posts, you end up sending confusing messages to your audience. Synchronize with your team so everyone is on the same page and your brand presence is consistent throughout all social media content. Adapt messaging for specific platforms but ensure the overall message is consistent. Use branded images and other design options so all posts fit your brand and reinforce each other.
The end result of a strong brand image is that your brand voice sets you up as an authoritative source where your customers can place trust and reliance.
3. Keep your tone and voice consistent
Social media is a smart way to establish your online presence and boost your customer's experience on social media. To reach your target customer, it's essential that you use a voice that resonates with your target audience and that your voice is consistent across all your online content and matches your brand. This means the writing and language you use are high quality (free of spelling and grammatical errors), engaging, and written in just the right way to reach your audience.
Before posting on your social media platforms, take the time to review the content to be sure you've maintained your voice. Even if the post consists of only a couple of sentences, the tone should be clear and accurately reflect your brand and business, as well as feel like you're speaking to individual members of your target audience the way they speak to each other.
4. Post content regularly
In this digital age, people spend more time than ever before on social media at all hours of the day. To ensure your social media content gets plenty of attention, it's helpful to know how often you should post. If you don't post regularly or post too frequently based on the norms of the specific social media platform, your customers forget who you are or see your posts as overly intrusive.
The content you post matters. If it's too promotional, too heavy-handed, or offensive, you're finished. The rule of thumb is 20% of the content may include promotions, while 80% of the content is entertaining or informative. Celebrating your target market is a type of content that's both non-promotional and spreads easily.
The time of day you post also matters. Knowing the best times to connect on social media helps you gain more customer interaction. Every social platform has its own statistics and guidelines for the best and busiest times for engagement, so use this data to determine the time (or times) of day that works best.
5. Be responsive to customers
Social media gives you immediate feedback from your customers, even if you don't want their comments. It's crucial that you respond to customer comments, questions, and reviews if you want to retain and build on the customer experience on social media. Social media is a form of 2-way communication. Turning into another channel to blast noise backfires by damaging rather than building your brand.
People want to know that you're there and that you're listening. Even when reviews are negative, consumers want to see your response with solutions that address their problem. It's this communication and responsiveness that helps build trust with your customers and strengthens positive brand awareness.
6. Reply quickly
Listening to customers and addressing their concerns is the hallmark to improve customer experience and grow your brand.
After leaving comments and feedback on your social media channels, customers want quick responses and resolutions. This means hours and not days before you respond. Consumers expect customer service through social media is accurate and fast, and that your quick response is going to address and support their concerns. To build strong and lasting relationships you should check for customer comments throughout the day, thanking those making positive comments and helping those who are dissatisfied.
Many firms now hold regular customer service hours on social platforms. During these hours, published on the business's website and social platforms, someone is always on hand to address issues, sometimes in real-time.
7. Build real relationships
Social media reaches customers on a more personal level, so even if you're a large corporation, social media looks personal and focuses on relationships. Social platforms such as Facebook, Twitter, and Instagram helps build real relationships with your customers by putting their needs first and treating them as people, not numbers on a spreadsheet. Improve customer experience by making them feel welcome and a part of your company.
These human connections l increase brand loyalty and give consumers confidence when they buy from you. To keep building stronger connections, personalize your social media content and messages so customers know that you're talking directly to them and that you care.
8. Listen
Using social media, you learn a lot about your customers and what they think and want. Don't let these insights go to waste – use these insights to make improvements to your products and services. It's these positive changes that strengthen your brand and help your goal of retaining current customers as well as reaching new buyers.
Use consumer insights to find new products to solve their problems or to fix problems in your existing products. Help them find your products or learn where they commonly want to purchase them. Social media is an invitation to sit around your customer's kitchen table and work together to build your brand.
Conclusion
Social media is one of the best ways to grow your business and increase brand awareness. Communicating with your current and potential customers on multiple social media channels lets you build an online presence that's consistent with your brand and the products or services you're selling. Using the social marketing strategies listed here, you'll be able to boost and improve the customer experience on social media so that your business stands out from the rest.
Author Bio: Heidi is a writer and content creator based in New York City. You can check out more of her articles on customer engagement over at the Chattermill blog.
Need marketing help to support business growth?
We welcome the opportunity to show you how we can make your marketing SIZZLE with our data-driven, results-oriented marketing strategies.  Sign up for our FREE newsletter, get our FREE guide to creating an awesome website, or contact us for more information on hiring us.
Hausman and Associates, the publisher of MKT Maven, is a full-service marketing agency operating at the intersection of marketing and digital media. Check out our full range of services.


;