Blog posts are the bread and butter of SEO (search engine optimization) since creating valuable content on a consistent basis is the foundation of SEO, as well as works to help customers know more about the products you produce and get more from them. In this post, you'll learn how writing amazing blog posts benefits your customers and supports your marketing goals.
Writing a quality blog post that attracts and retains the attention of the readers isn't very easy to do. Online readers are fickle. And, the demands of producing content mean spending a lot of time researching and writing blog posts. As you can see below, while consistency is paramount, the more content you produce, the more likely you are to convert readers into paying customers.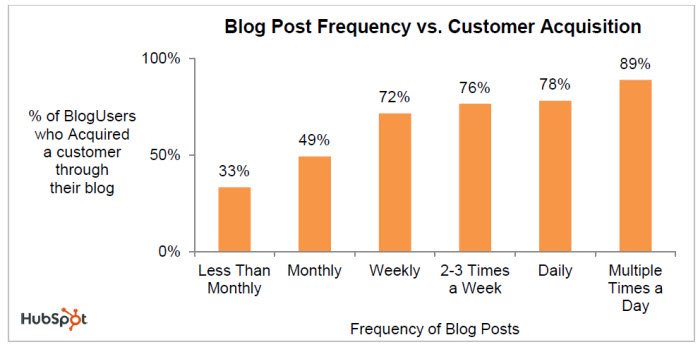 Making your work even more challenging, you must produce content that's valuable to readers as well as interesting enough to keep them engaged with your content. Keeping readers hooked is not something everyone can do. But there are some steps and techniques that you can incorporate in your writing to make it more engaging and reader-friendly.
Writing amazing blog posts in 8 steps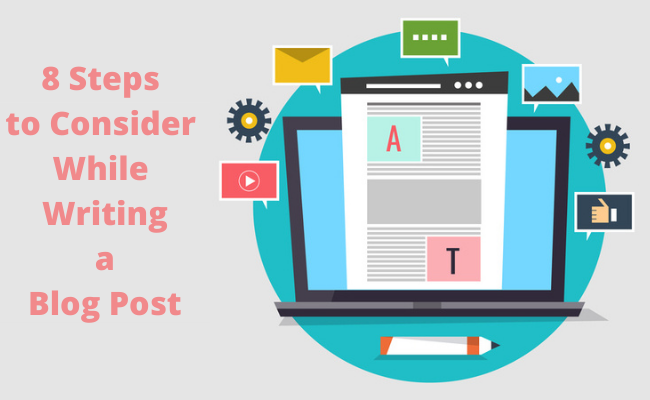 Let's look at some of those in detail.
1.     Research and information
If you want to write something your market finds valuable, make sure to research it properly and cite your references. Just like a research paper in school, these references demonstrate the depth of your research and validate your claims, especially when the references are highly respected sources. It's so important to use external references, it's a minor ranking factor in Google's ranking algorithm.
When a reader clicks on a post to read it, they don't want to hear weak arguments, speculations, and opinions. They are there to learn. One of the best ways to demonstrate to readers your efforts to produced well-researched content is to add links to statistics and study results. This way, your readers can check to determine whether the points mentioned in your post are backed by authentic facts/figures or not.
For example, suppose that you are writing a post on the importance of internet reviews. You could mention that 91% of online readers regularly read reviews while 84% of them trust these reviews as much as they would trust a friend.
See what I did there?
We all had the experience of navigating to a blog post based on a great title only to find the post so generic and oversimplified that the content is useless. I find a lot of the webinars I attend are very similar. Don't do that!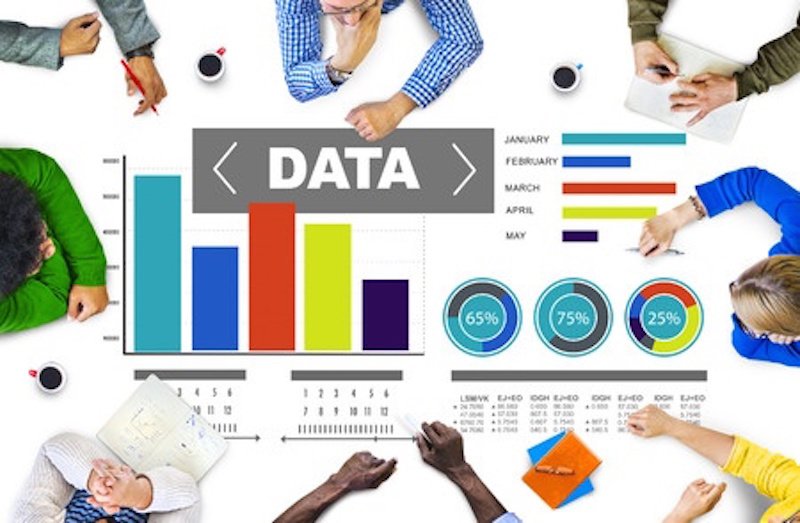 2.     You only have one chance to make a good first impression.
In writing amazing blog posts, take this as something to live by. When it comes to first-time readers, you only have the first couple of lines (or paragraphs, if the reader is not particularly jumpy) to capture their attention. If you hook them with the first part of your content by demonstrating the value of the content, the reader will likely read the rest of your post or, at least, skim the content for points of interest. More about this later.
On the other hand, if you flunk the title and the introductory paragraph of the post, you can, in most cases, lose the reader. Gaining repeat visitors relies heavily on attracting them and keeping them engaged with your content.
The same advice goes for your robot readers, the all-important spider that crawls web content for ranking purposes. Include keywords in your title and first paragraph. Include the keywords several times in the post but avoid overusing them as that earns an SEO penalty.
If you aren't sure how to make the start of your post attractive and engaging, try and follow these rules:
Make it relatable, use words like you and yours rather than more generic words
Try to frame the title as a question. Similarly, try and make the first sentence of your post a question. Questions outperform statements in gaining clicks
Add some humor
Keep sentences short. While this is something you should watch throughout your post, it's particularly important in the beginning. The exception is when your target market is professional, where using jargon and complex sentences demonstrate your authority.
Use an image early in the post and include them throughout the post to retain interest. By using images that directly relate to your content or show data supporting your text, you engage your readers.
3.     Tone and style
When writing amazing blog posts, you need to pick a tone that reflects your brand and engages your reader. For instance, when I write content, I imagine talking to a member of my target market, primarily small business owners, and writing as if I'm speaking to them. It works.
Here's an example.
A writing style used in a thesis or a student report won't fit for a travel blog or a smartphone review.
A simple rule to follow to come up with the right tone for your blog is to see what kind of people you hope to attract to your content. If your blog has something to do with things like fishing and truck upgrades, mature men will probably read the content. On the other hand, if it has to do with things like cooking or handicrafts etc., then you're likely to attract an audience that skews female. So, take the anticipated readership as a standard of measurement. Also, read content from other blogs that attract the same readership to see the tone used by those bloggers, especially ones that attract a large and engaged audience.
However, one thing you might consider, regardless of the audience, is humor.
Blog posts by their very nature are usually light and casual. Even a tutorial or guide on some highly advanced topic should have some bits of humor in it.
Before wrapping this point up, there is one more thing that you should keep in mind with respect to the tone and style used in your content. If you take your information from other sources like, say, another blog, you should take care to see that you don't start copying their tone in your content.
So apart from running your text through a plagiarism checker, you should also look at it objectively to detect any resemblance in the style/tone to the sources used in crafting your blog post. If you feel that another writer really captured the essence of what you want to say, use a quote and associated citations.
Better yet, you can ask a friend to look at both your article and the sources you took your info from. With regards to checking similarities in the tone, an editor is the best plagiarism checker you can think of having.
4.     Sentence structure
When writing amazing blog posts, watch your sentence structure. Remember all the sentence structure you learned in high school. For instance, keep your sentences short and avoid using passive voice where you can. Don't end sentences with a preposition, ensure subject and predicate agree, avoid dangling participles, etc.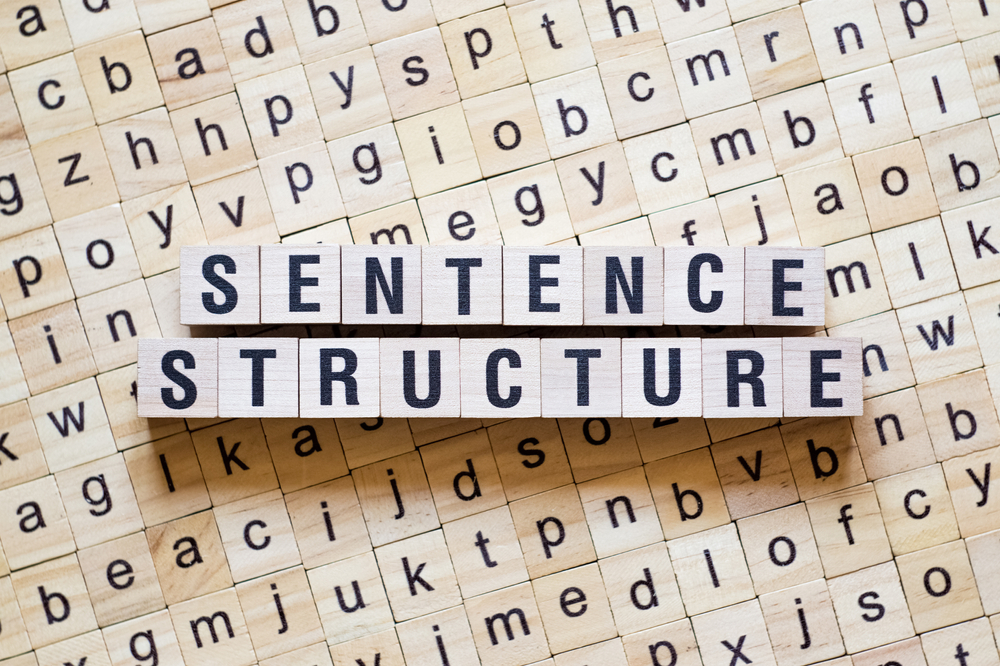 Online, you can find worksheets to help you build better sentence structure. A number of tools also check for sentence structure and offer alternatives that fit your communication goals better. For instance, Grammarly, which offers a free version, checks both spelling and grammar. Grammarly, which I use on this site, also integrates with WordPress (a common content management system designed to ease website development and content creation) so it automatically checks my blog posts as I write. Grammarly also integrates with Microsoft Word to do the same thing.
While there are other types of content where you can let loose with your complex vocab and crafty sentences, a blog post is not one of them unless you serve a professional audience, as mentioned above. People read blogs for learning a thing or two or for passing their time doing something constructive, so even professional blog posts shouldn't read like a scholarly paper while still treating the subject seriously to demonstrate your expertise.
5.     Layout
Writing amazing blog posts means they are readable and easy to understand. But other than simplifying the wordings and sentence structures, you should also focus on the layout of the content. A 500-word blog post with no divisions and subheadings is harder and less inviting to read than a 2000-word blog post with multiple sections, headings, and bullets. Writing with headings, bullets, etc also makes your content more snackable; allowing readers to quickly identify and read the sections they find more interesting.
When writing amazing blog posts, add headings and other visual breaks frequently to invite readers to read more. Break it down into parts so that your audience can (if they want to) easily skip through your content to find what they need. Clean lines and white space also help make your content more inviting.
6.     Visuals
Few things make a blog post more appealing to the eye than some visual content. As a matter of fact, writing amazing blog posts means using various types of content, including video, image, infographics, and even podcasts.
In terms of images, in this context, consider adding tables, charts, screenshots, graphics, and other types of pictorial representations, as mentioned earlier. Don't misunderstand this advice, though. You shouldn't just put any random pictures in your pots. You should use images that are informational, entertaining, and/ or relevant to your readers.
The importance of visuals is more critical for guides and tutorials. In this type of content, the reader might need to see a step or process in action in order to understand it better. And you can do that by adding visuals like screenshots and pictures.
A word of warning here. Images, especially video, take up a lot of space, which slows down your website. Since load speed is a ranking factor, you want your site to load as quickly as possible. To help, host video content on YouTube or Vimeo and embed the video on your website. Adjust the size of your images before uploading them to your website make loading them on the page faster. Use lazy loading for images and ensure you compress them to optimize load speed. Finally, cache your pages to help them load faster.
7.     Editing and proofreading
A blog post containing spelling and basic grammatical errors looks amateurish and hurts your brand. NEVER publish your content without checking it, as making mistakes is part of being human.
Next, check for plagiarism. A plagiarized text causes multiple consequences and can decrease your website's ranking in search engines. As a blogger, it is your responsibility to check the uniqueness of your content before publishing it on the website. To check the originality of your content, you can use any of the online plagiarism-checking tools. The plagiarism checker compares the given text with millions of online resources and detects the plagiarized text in seconds. The checker also tells the actual source of the copied content for better citation.
8.     Ending
All's well that ends well. Isn't that right, folks? When wrapping up your content, you should make the ending paragraphs snappy and appealing. As with advice from the education space, tell readers what you plan to say, say it, then tell them what you said.
If the purpose of your content is to promote a certain product or service, you should add a CTA in the last paragraph or near the end. A CTA (Call to Action) is a sentence (or a couple of them) that is written to prompt the reader to purchase the offered product/service that was advertised in the post, often hyperlinked to the landing page where readers can make a purchase. Even better, create a button with a short phrase like, BUY NOW, that links to the landing page.
Conclusion
Writing amazing blog posts and uploading them on a site is something that anyone can do. But, making the content interesting and capable of eliciting a response from the reader isn't that easy. There are quite a few aspects and factors that you must get right f if you want to achieve your marketing goals.
In this post, we discussed 8 steps that you can consider while writing a blog post. Above all of them, the most important step that you should take care of implementing is to run your content through a plagiarism checker once you are done writing content.
Need marketing help to support business growth?
We welcome the opportunity to show you how we can make your marketing SIZZLE with our data-driven, results-oriented marketing strategies.  Sign up for our FREE newsletter, get our FREE guide to creating an awesome website, or contact us for more information on hiring us.
Hausman and Associates, the publisher of MKT Maven, is a full-service marketing agency operating at the intersection of marketing and digital media. Check out our full range of services.