Having a website was a nice addition to your marketing efforts in the past but now any serious business needs a great website. Having an interactive website is essential not just to expand your reach but to improve the customer experience for your customers. It is refreshing, pleasant, and fun. Today, we'll share 8 essential website elements you need when you build or modify your website.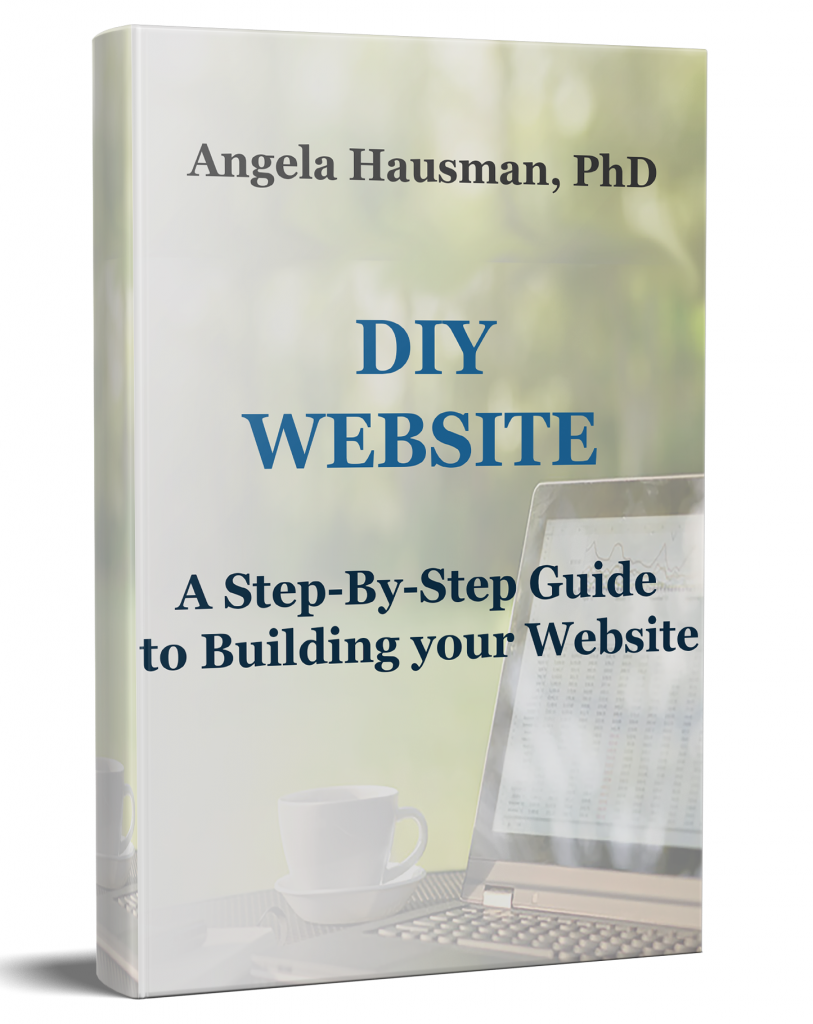 We admit, though, that designing an impressive website is not that easy. The following 8 essential website elements shared in this article offer great help when designing websites.
And, if you never built a website before and don't know where to start, we wrote a guide to creating a website yourself without writing a single line of code. The guide is chock full of step-by-step actions with screenshots to make developing a great website nearly idiot-proof.
8 essential website elements
Choose a lovely domain name
As with a lot of other equally creative pursuits, one of the first things that you need to determine is a name for your business and a related domain name. The domain name becomes your URL or the physical address for your content. The domain name is a unique identifier (just as your business address points to a single location) that's short and easy to remember.
Make it catchy so that it immediately captivates your online audience's attention as well. Remember, there are millions (if not billions) of websites out there and more are being created by the day. Hence, choose your name wisely to make your website stand out from the get-go,
Conduct in-depth keyword research
The next thing you need to decide, of course, is the website's purpose. Do you want an e-commerce site to sell products, an informational site to direct buyers elsewhere, or a website designed to build your reputation? Of course, these aren't mutually exclusive.
Then, you must answer the following questions about your new website:
What does your target marketing look like?
What questions might drive them to your website for answers?
What type of content will you feature?
How do you plan to highlight your business?
and many more.
The main purpose of your website then determines the keywords and phrases you'll use to represent your website. These keywords are exceedingly crucial since these are the terms that search engines use to determine what queries should feature your content. Missing or inaccurate key phrases will not only potentially mislead your online visitors but can also risk your website being penalized by search engines or not having your content show up in search.
Create high-quality content
So you have solid key phrases ready. What now? The next step is generating high-quality content to drive visits. After all, keywords are meaningless on their own.
Beyond SEO, interesting content makes it simpler for your audience to connect with your brand. It also has a direct impact on conversions. You see, if the audience understands and enjoys your content, they're more likely to visit over and over again and, if your content encourages them to buy, you increase conversions.
Here's a pro tip: While written articles is quite effective (like this one), don't be afraid to make things more interesting by using different types of media. Create infographics, videos, and more. Remember: humans are visual creatures. That's why images hold our attention better than words.
Implement Clear Messaging to Succeed
A lot of people would become happy with a high-quality website that has an interesting domain name, well-researched keywords, and informative content. And yes, your website can survive with just these elements.
The question, though, is will it succeed in going beyond what your competitors are already offering?
Honestly, no. What you need is a clear structure on how to present or market your website.
Adopt a framework like that from StoryBrand
The StoryBrand program provides you with tried and tested techniques from experts in the industry. Becoming a StoryBrand Certified Guide won't just give your website a marketing edge, but it can also help pave your career as a marketing expert yourself. They also present the opportunity of broadening your marketing network and receiving advice straight from the experts themselves.
Use clear messaging with your audience
Having a framework to work with gives your website a solid foundation, but it's not enough. Just like how the body needs muscles to support our bones, your website will also need content to fill in the gaps. Remember to use clear and concise words when doing so. No one has the time to read through a long and confusing article anymore.
Avoid jargon as well. You will fare better using a friendly and conversational tone that matches the image you want your brand to convey.
Get regular feedback
Yes, it is really important to have your voice heard but don't forget who your website is for. In the end, your efforts are to attract and convert visitors, so listen to feedback from visitors. Getting their feedback helps you discern which parts of your website need further adjustment to make it clearer and more relevant to your audience's needs.
There are different ways to garner feedback. You can send out surveys or encourage them to leave reviews on your website or other platforms online. Use comments on each post to allow feedback. Just make sure to collect feedback on a regular basis to give your website the chance to adapt to the changing needs, views, and tastes of your target market.
5. Ensure better customer service
Respecting your audiences' feedback is but one aspect of providing them the quality of service they deserve. Accessibility to customer service and responsiveness are also key to improving the overall customer experience and, with that, revenue. In fact, recent statistics suggest that 88% of customers are heavily influenced by customer service reviews when making their purchase decision.
Speaking of accessibility, a lack of communication channels is a common barrier to stellar customer assistance. It is simply not enough to have a phone number or a web contact form anymore. Offering a chatbot or multiple social media accounts where your clients can contact you 24/7 is the new normal. AI integration can also help in further boosting your customer engagement.
6, Make Sure Your Website Is:
Accessible
Accessibility is a feature easily overlooked. However, don't make the same mistake as it can cost you dearly in penalties and potential lawsuits. In a nutshell, web accessibility is the process of making your website equally accessible for everyone especially those who might suffer impairments, whether physically or due to connectivity issues.
Secure
Keep your website and protect online visitors' data by ensuring your website is fully equipped against malicious online attacks. Seeking professional help in this aspect is highly recommended.
Convenient
Improving your SEO and sharing your link through your social media channels can help to promote your website while making it convenient for your potential customers to find you as well.
SEO-Friendly
Speaking of SEO, there are other ways to level up your search result ranking beyond keywords and links. Refining your meta tags and descriptions, for instance, can help search engines read through your site content faster and promote better online visibility.
Responsive
Have you ever experienced visiting a website only to find its layout looks weird on one browser but great in another? One of the main culprits is the lack of website responsiveness. This feature ensures your web elements easily adapt to the various browser and screen sizes so that your website will always look presentable regardless of the device used to access it.
7. Keep consistent branding
Your brand is more than just a logo and a preferred color. It is the representation of your company's ideals and personality.
There are three reasons why you'd want consistent branding:
It helps build memory and recognition.
It makes both your online and offline efforts look more professional and put together.
And lastly, it helps in boosting profit.
According to an article published by Forbes, consistent branding efforts across all online platforms improve a company's revenue by up to 23%.
Here's another pro tip from our basket of essential website elements: Look into the psychology of colors when choosing the perfect theme for your branding efforts. Each color exhibits a meaning that your audience can recognize (whether consciously or not). For instance, brands like Apple, Nike, and Adidas choose to color their logos black because it symbolizes power, confidence, and dominance.
8. Make it mobile-friendly
Finally, when you consider essential website elements, don't forget to make your website completely mobile-friendly. This makes it more convenient to access your site, especially while on the go. Not to mention that people, especially Millenials and GenZ utilize their smartphones to go online more than other gadgets already. Increasing your website's responsiveness definitely helps in mobile optimization.
Try to avoid making your website look cluttered, as well. This makes your website difficult to view and enjoy on smaller screens.
Conclusion
Our website is a huge and significant part of our business so we never take it lightly. Having a catchy online space is as crucial as creating an impressive storefront for brick-and-mortar shops, after all.
Fortunately, it's not that difficult to create one by keeping the 8 essential website elements discussed above in mind. It is also a good idea to hire the services of a professional website developer should you find online web builders lacking in translating your vision into an online reality.
Honing your marketing prowess through programs like StoryBrand also helps. Good luck!
About the Author
I am Moses Mehraban, a StoryBrand Certified Guide by Creativeo. With 15+ years of marketing experience, I provided my help to clients from a wide range of industries, including tech start-ups to medium-sized companies. Through my professional experience and skills, I was able to implement the StoryBrand Marketing Framework and assist companies with experience-based solutions.
Need marketing help to support business growth?
We welcome the opportunity to show you how we can make your marketing SIZZLE with our data-driven, results-oriented marketing strategies.  Sign up for our FREE newsletter, get our FREE guide to creating an awesome website, or contact us for more information on hiring us.
Hausman and Associates, the publisher of MKT Maven, is a full-service marketing agency operating at the intersection of marketing and digital media. Check out our full range of services.