The digital marketing world overlaps several functional areas, including design, IT, copywriting, and email marketing, digital marketers' tasks include content marketing, email marketing, digital advertising, SEO, and conversion rate optimization. Gone are the days when advertising agencies hired people for different departments with different skills. For instance, a designer knows only design and is highly proficient in that skill. But it designer might take months to get a single image ready for publication. In today's digital world, we don't have that kind of time, and posts often require the real-time application of skills to take advantage of an opportunity. While everything looks great in these traditional five key areas skill-wise, a recent survey gives a somewhat different perspective on IT skills necessary for today's marketers.
Based on a survey of more than 500 marketing executives around the world, Perpetual Evolution demonstrates that, while marketers understand the line between "traditional" and "digital" marketing no longer exists, 74% believe that marketing organizations face a critical talent shortage due to a lack of digital skills required professionals if their organizations wish to meet ongoing customer demands.
Since IT skills fall under the digital skills category and are often in short supply, marketers should consider obtaining these skills, if they wish to succeed. With that in mind, here are seven IT skills we believe are crucial for marketers.
IT skills needed by marketers
1. Industry Tools
While some tools might go in and out of demand in the standard digital marketer's toolbox, others are pretty consistent over time. When it comes to the IT skills needed by digital marketers, every marketer needs a base level of skill to perform adequately. These range from automation and analytic tools to ad management and scheduling tools.
Some of the best tools for digital marketers are:
MailChimp
Trello
Hootsuite
Google Analytics
Mastering any of these tools isn't impossible for anyone wanting to learn. There are plenty of online tutorials you can use to get you started and, at Shenandoah University, we offer a digital marketing certificate providing these skills as well as certifications such as Google Analytics and Hubspot taught using a hybrid model allowing students from anywhere to attend virtual classes.
Once you mastered these most commonly used tools, you can step up your marketing game. You'll know what tool to use, when to use it, and how to use it to give your clients a competitive advantage.
However, not all of these tools are created equal in terms of the learning curve. Some of them have advanced features that take time to master and use effectively, such as Google Analytics. The best approach is to develop a professional growth and development plan to bring your staff up to speed as well as ensure new hires have the requisite skills.
Consistently learning how to use new tools and adapt to changes in existing tools makes you better prepared and more effective. More importantly, you must learn how to do your job more efficiently while producing high-quality deliverables.
2. CMS Experience
CMS stands for a content management system used in web development to eliminate (or greatly reduce) the need to code websites using HTML/CSS as was necessary for the bad old days. One of the most popular CMSs on the market is WordPress, with 40% of the global CMS market share. But there are others as well, such as Joomla and Drupal. Some of the popular online website builders such as Shopify and Wix replace the traditional need for a CMS by providing plug-and-play functionality (at a high cost, however, if significantly reduced SEO opportunities to get found online).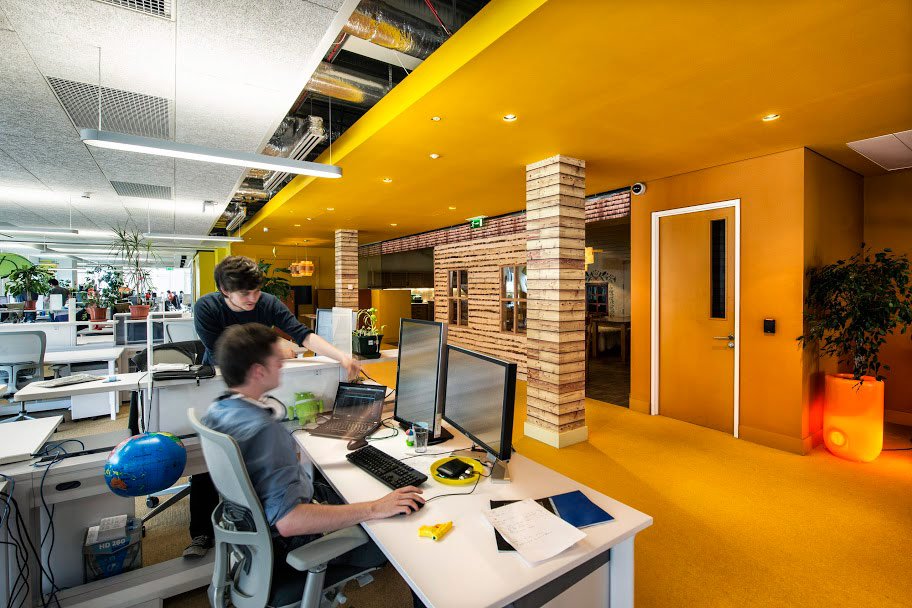 CMSs became popular because they enable people possessing limited web design and coding knowledge to create and launch beautiful and functional websites. Due to their popularity, website development experience using a CMS become important for digital marketers, as well.
A CMS isn't just for web development. Chances are that you, as a marketer, must log in to your client's CMS to do your work, including producing new content, installing plugins and extensions to optimize the site for search engines, and tweaking design elements.
Very often, you might even have to choose a hosting for your client, so it's smart to brush up on your hosting knowledge too.
Knowing your way around different CMS tools and hosting platforms helps you take on more projects and complete the goals with ease.
 3. Data Analysis
Experienced marketers know the importance of data. More precisely, 76% of marketing leaders use data analytics to facilitate business decisions. With data analysis, marketers can collect and process relevant data faster and develop insights necessary to improve decision-making. Data analysis in marketing refers to collecting all available information relevant to the market.
Obsolete data collection and analysis practices result in data silos, with data spread out across different departments. This makes it hard to develop global insights to guide business decisions. To step up their data analysis game, marketers must learn the basics of data science, specifically: how to build and use data pipelines, and which data analytics tools to use.
Data analytics knowledge enables marketers to build a single data warehouse and use the data to gain valuable insights and automate repetitive analysis tasks. With data analysis, marketers can better understand the current market and deliver accurate forecasts to predict future developments.
4. UX Design
Marketers can create campaigns critical for customer relationships. However, in a customer-centric era, for a campaign's success, businesses must customize the customer journey. Customization is impossible without a deep understanding of how a visitor feels when interacting with the company website, products, or other online content.
User Experience is the missing piece of the puzzle here. Understanding the UX needs of customers helps marketers create more personalized campaigns and better convert traffic visiting the website.
Marketers should definitely consider improving their understanding of UX by reading articles, books, and watching tutorials. Aspiring digital marketers should also choose a university where they will learn about the latest digital marketing techniques.
5. Basic Coding Skills
The trends in the world of digital marketing are constantly shifting. The modern landscape requires marketers to learn coding basics if they want to remain competitive. Basic coding skills give marketers digital literacy that helps by adding additional customization to CMS-enabled themes, conducting custom analysis, and optimizing elements such as images on the website. Coding is also crucial for SEO efforts and setting up websites accordingly.
The synergy of programming and creativity in digital marketing is really powerful. Where do the basic coding skills fit in my role as a digital marketer? When you know the basics of programming, you will be able to:
Automate redundant tasks – for instance, you can replace titles and text on thousands of product pages automatically.
Leverage APIs to analyze data at scale – for instance, discover relevant keywords with targeted search intent.
Create customized automation – with a basic understanding of programming logic, you can use popular tools to create customized automation and improve your workflow.
Additionally, basic coding skills can help digital marketers create schema markup for the websites of their clients. Schema markup helps search engines display more informative results to users.
6. Using Artificial Intelligence for Marketing Efforts
Digital marketing is rooted in the technological revolution. One of the emerging technologies that disrupt marketing is AI. On the other hand, it's becoming common in marketing strategies that require speed. Currently, 28% of top-performing companies use AI for marketing.
Conversational AI is the most dominant aspect in use. It powers thousands of chatbots serving customer service needs and queries while collecting valuable data. However, to put AI to action, marketers need a basic understanding of AI and how it works.
Digital marketers need to learn how to set up AI solutions to send the right customized messages to customers to engage them more efficiently. With this knowledge, marketers harness customer data, run data-driven marketing operations, and deliver personalized ads.
7. Customer Relationship Management
Customer Relationship Management or CRM is a software solution designed to help users stay on top of customer data. CRM tools provide instant insights into customer profiles and their past interactions with the agency. Becoming proficient in a CRM tool helps digital marketers learn more about their customers, analyze their needs, and get to know them better.
As the name suggests, these tools are built to enable users to build meaningful and long-lasting relationships with the customers while ensuring repeat business. The essential features of a CRM tool include customer filtering and advanced segmentation settings.
With basic knowledge in CRM, digital marketers will be able to create custom-tailored marketing campaigns for every client, personalize the sales funnel, and land mode projects.
Conclusion
These are the key IT skills required for digital marketers. However, to create strategies for successful growth hacking, marketers first need to change their mindset. The rapid developments and shifts in best practices in the digital marketing landscape call for ongoing professional growth and development.
Marketers should not only obtain these skills but also continuously work on upgrading them. At the same time, they need to acknowledge other challenges specific to their industry, such as cybersecurity.
Cybersecurity threats render having IT knowledge even more important today. It can help combat and prevent successful attacks on data, tools, or marketing processes.
Guest post by Anita Sambol
With years of experience as a content strategist and creator, Anita has a 'super-power' of being a clear human voice for brands when talking to their audience. One of the projects she currently enjoys the most is being a content associate to EU Business School, where she's writing about business education, student life, and online learning.
Need marketing help to support business growth?
We welcome the opportunity to show you how we can make your marketing SIZZLE with our data-driven, results-oriented marketing strategies.  Sign up for our FREE newsletter, get our FREE guide to creating an awesome website, or contact us for more information on hiring us.
Hausman and Associates, the publisher of MKT Maven, is a full-service marketing agency operating at the intersection of marketing and digital media. Check out our full range of services.