Every business works toward gaining new customers, as well as serving existing ones. Tactics vary by industry so today we discuss the trucking industry. Truckers, like the proprietors of any other type of business, must effectively market their services if they wish to grow their business or even survive in an industry that's competitive. On the other hand, truckers depend on clients with freight in the correct location and at the right time to reduce costs and maximize profits, which sets them apart from different types of enterprises. For instance, a trucker incurs an expense for each mile driven. When they can't find a load for a return trip, called deadheading, they can't recover the cost of the trip. If they must wait for a load, they incur additional costs for that time, as well.
Another difference in the trucking industry is the buy-in costs. Sure, you can lease equipment like trucks and a maintenance facility but you still need more capital to start up a trucking business than many other businesses. Yet, the growing demand for trucking companies, up 24% in 2022 according to the trucking association, means there's plenty of business out there. According to this source, the average revenue is also expected to grow by 67%. This makes the trucking industry attractive despite the initial start-up costs.
Gaining new customers
Gaining new customers isn't easy and, for most businesses, doesn't happen overnight. Prospective customers must go through a process that starts with awareness and progresses toward conversion. The image below demonstrates this process, which isn't as linear or as seamless as the image implies.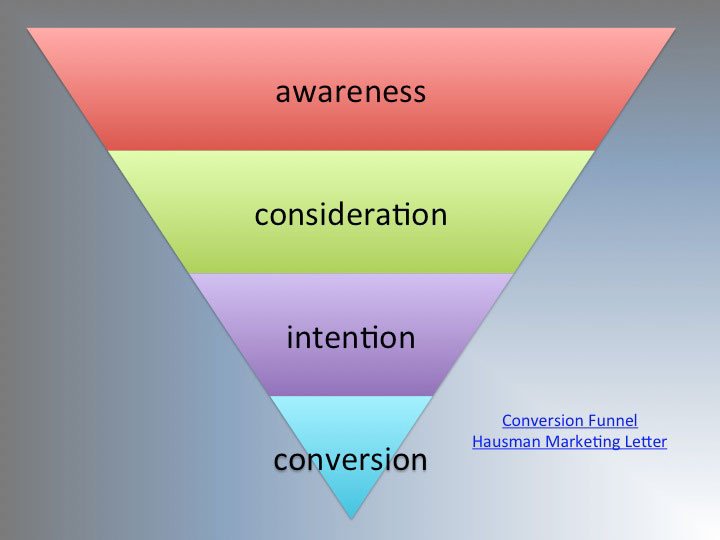 Instead, the conversion process gets sidetracked as prospects abandon their movement toward conversion, cycling through to an earlier stage in the process or jumping ship during the process either temporarily or permanently. This adds to the challenge of gaining new customers in the trucking business where, like other B2B (business to business) companies, there are limits to those businesses that require your services. Still, it may be even more difficult to acquire customers due to the increasing market competition, regardless of whether the business in question is a box truck business or something else. Unfortunately, inefficient marketing doesn't result in gaining new customers but just wastes scarce resources.
Growing your company's revenue and gaining new customers are essential factors in determining your success in the trucking industry. The one benefit of marketing in this industry is that, if you offer good service, you likely gain repeat business from your customers over time. So, here are six proven strategies that helped trucking businesses grow their clientele and bottom line.
1. Build your contact list
Growing your network is the tried-and-true way of gaining new customers regardless of industry. It is necessary for you, in your role as a trucker, to participate in events and meetings where you can promote your service. In addition, you must participate in conferences and gatherings in your community. At these events, you have the opportunity to network with industry professionals who may assist you in developing a deeper understanding of how to operate a successful trucking business, in addition to aiding in your networking efforts. Because of this, you will learn new management techniques that can aid your professional development as a truck dispatcher.
By establishing connections with other experts in the trucking sector, such as freight brokers and owners of trucking companies, you can increase the number of new customer opportunities you generate to start prospective customers toward testing out your services and might generate positive relationships to gain referrals to new businesses.
Also, by going to conventions, fairs, and other such gatherings, you can pick up trucking contracts and gain helpful insight into loading a truck more efficiently or other cost-cutting insights.
2. Seek personal recommendations
Marketing by word-of-mouth is an efficient approach that any business can use to bring in new customers. Always ask your existing customers for recommendations to prospective customers. Subtly, you're asking them to spread the word about your company to others who could benefit from your services. When you reach out to the prospect, mention that you got their name from your existing clients to help grease the wheels.
And if you're a truck dispatcher on your own, you can always ask local businesses to recommend you. Inquire about their feedback, and if they are satisfied with your services, they can direct you to other companies that might consider using your services. A few well-placed referrals and you're off to the races.
3. Use truckload boards
A freight matching service platform, a load board, assists truck drivers in locating cargo using freight inventories and equipment. It helps manage truckloads and provides timely updates on availability. You can win more freight contracts and increase your business by offering your services on truckload boards.
You can also learn about market rates with the assistance of the tool, allowing you to make the most of the situation and adjust your prices appropriately. Demonstrate to the owners of trucking companies that you can easily handle every aspect of the truckload work, from deliveries to pickups.
4. Establish partnerships with shipping companies
If you are starting the business, you might consider forming partnerships with owner operators. Firms always look for capable truck dispatchers to keep their operations running smoothly. This service link freights for shipping, communicating with brokers, negotiating with them, and preparing delivery routes, among other related activities. Thus, you can anticipate more customers and contracts after contacting them. You can sign a contract with them to manage the delivery of their vehicles once a month or once a year.
If nothing goes according to plan, you can get in touch with other dispatchers who have either worked in this field or are currently employed there.
5. Send cold emails or make cold calls
You can also use the time-honored technique of cold-contacting transportation firms to attract customers. First, compile a list of the organizations and target markets that can assist you with various services. Finding this information is made easier with the internet and the number of firms collecting this information by NIAC code or another tool to identify prospects for your business.
Make contact with them by calling them or sending an email (use care as it's illegal in the US and EU to contact individuals who didn't ask for information, although making business contacts isn't subject to the same laws) so you can explain your business, the kind of services you offer, how you handle those services, and offer reasons for choosing your business. You should use this call or message to win over the client-to-be permanently.
6. Ensure you have a strong internet presence
Nothing exists that can't be found via an online search today. Prospective customers typically look for answers to their problems on the internet and, without a strong presence, you're likely invisible to these folks. For instance, a person looking for coffee will immediately search the phrase "coffee shop near me" online, and they will obtain multiple results of coffee businesses located close to where they currently are. Businesses do the same thing when it's looking for a new partnership or simply want to ensure it's getting a good deal from their existing provider.
Similarly, you can locate customers through web platforms such as Google. Find out whether the business might need a trucking company in your area by viewing their website to learn about their operation. Additionally, you may find you must broaden the scope of your services and offer assistance in areas located a significant distance from your destinations.
As a bonus, the internet systems are cheap and straightforward. In addition, you may demonstrate the quality of your service through social media sites like Twitter, Instagram, and Facebook by publishing photos and videos that show off your business.
Build a Google My Business profile for your firm so potential customers can easily find you when they look for a "truck delivery company near me.". This local SEO (search engine marketing) offers enhanced results for a user's search that highlight local businesses by mapping them, offering a phone number and website, and showing your rating from other businesses.
Conclusion
Gaining new customers in the trucking industry involves many of the same marketing tactics as in other industries with some modifications based on the character of the industry and the customers' needs in that industry.
Need marketing help to support business growth?
We welcome the opportunity to show you how we can make your marketing SIZZLE with our data-driven, results-oriented marketing strategies.  Sign up for our FREE newsletter, get our FREE guide to creating an awesome website, or contact us for more information on hiring us.
Hausman and Associates, the publisher of MKT Maven, is a full-service marketing agency operating at the intersection of marketing and digital media. Check out our full range of services.