Starting your own business has numerous financial advantages over working for a salary. First, you're establishing a company that has the possibility of growing, and as it grows, your profits increase. Second, you're building a valuable asset you can later sell or pass along to the next generation. But, achieving a successful launch, whether a new business or a new product designed to help grow your existing business is a risky proposition. In this post, we share our top 6 tips for a successful launch.
However, most new businesses fail during their first years of launch. According to data from the U.S. Bureau of Labor and Statistics (BLS), nearly 20% of new businesses fail within the first two years of opening. In total, 45% of new small businesses fall within the first five years, and 65% within ten years. Only 25% of new businesses make it to 15 years and above. In the graphic above, you see the top reasons these small businesses fail at such astonishing rates.
Therefore, you must have good planning and organizational skills to have a successful launch and then establish a thriving and expanding business. In light of this, here are six tips for a successful launch of your new business or a new product:
Crafting a successful launch
1. Build a product customers want
Notice in the graphic above the percentage of small business failures that track directly to no market need for your product (42%). Many other failures result indirectly from having the wrong product, including cash flow problems. When your product doesn't sell, you have too little revenue to cover your expenses and run out of cash.
I attend a large number of startup events in the DC Metro region. I see this problem all the time. Prospective founders don't have a clear idea of what consumers need. For instance, one team proposed a competitor to a popular food delivery app that had a small competitive advantage over the much larger, well-known brand. That isn't enough to build a successful launch because it didn't offer prospective customers much of an advantage over the competition. Plus, what they proposed was easily copied by the larger firm and wasn't something so unique they had the potential to patent it (ideas can't be patented).
Remember, consumers buy solutions to their problems. And, there are lots of problems out there looking for a solution. Your job is to find one and build a successful launch for that product.
The concepts of Lean and Agile suggest marketing comes before the product in terms of a successful launch. That means you must emphasize building something that meets the needs of prospective customers. In a startup I worked with, we iterated the product through several rounds of testing before writing the first line of code. Then, we tested and iterated the product before a full launch.
2. Draft a business plan
A business plan is crucial for the startup and growth of your new business. According to previous expert studies, companies that plan grow 30% faster than those that don't develop an in-depth plan. Ideally, a good business plan lets you put a strategy in place when launching a new business.
You need to specify the kind of products and services you plan to sell, the location of your business, define your target market, analyze your environment (including competition, economy, culture, and legal issues that might impact your success), and evaluate your own strengths and weaknesses to determine your chances of a successful launch.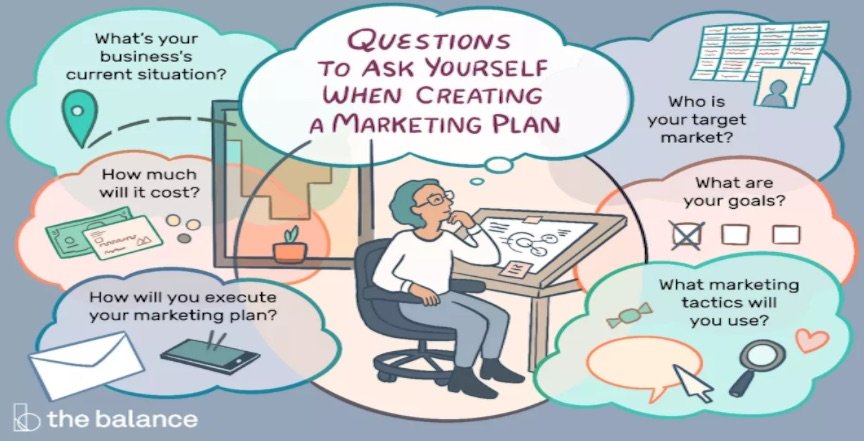 In addition, a plan lets you focus on the ideal steps to help your business thrive. A thorough, objective plan also helps you achieve your short-term and long-term objectives.
Therefore, as you draft your business plan, here are the key elements you should add (in order):
Executive summary: This is your business's general sketch, including your business ideas and how you can succeed.
Business description: Mention your industry, target audience, strengths, and weaknesses.
Competitive analysis: Here, you need to research your competitors and determine what makes them thrive and where their weaknesses are.
Organizational management: Outline how your business will work and its structure.
Product and services: Specify the products and services you'll deal with.
Marketing promotions: List down your marketing strategies.
3. Automate processes
Technology changed the way businesses operate nowadays and continue to change. Companies that embrace technology are more likely to succeed and expand. Companies stuck with old processes fall behind due to their higher costs, lower efficiency, or poor performance.
Automating manual processes is one of the best ways to save money and time and stay competitive in the market. It also improves efficiency, eliminates errors, and fosters your profits. Various types of software can help you streamline repetitive tasks in your company. For instance, if you're running a contractor business, you may use general contractor software. Such software enables you to:
Permit clients to request work online in the comfort of their homes, instead of visiting your offices in person
Remotely keep track of your workers while in the field instead of supervising them physically
Observe the availability of your team members to avoid under-booking or over-booking, as well as identify when you need to hire day laborers to handle overflow work
Keep all the details of a contract in one place
Generate contractor invoices faster.
On the same note, you may want to exploit the advantages of a customizable free contractor invoice template and make your bidding and preparation process faster.
4. Choose your business location
Location is one of the most crucial factors contributing to the growth and success of your business. It influences several factors, including how you price your products, how easy it is to attract customers, and your ability to retain the best staff. A good location significantly enhances your company's long-term performance. For instance:
locating your business near another business or attraction that draws a large number of potential buyers makes your marketing much easier and more successful as consumers learn about your brand and can easily combine trips when they're already in the neighborhood
locating near a source of suppliers means you reduce the costs associated with acquiring and storing the product and you're better able to meet fluctuating demand from your buyers
if you locate your business near public transportation, areas with a low cost of living, and/ or easy commuting distance from major population centers you can more easily attract and retain talented workers
Thus, here are some factors to consider when choosing the right location for your business:
Accessibility and basic infrastructure
Competition
Proximity to other companies and services
Demographics of the surrounding area
Style of operation, for instance, consumers don't go to traditional malls much but prefer multi-use spaces that combine shopping, entertainment, and other services
Nearness to the market and foot traffic
Security of the area
5. Hire reputable workers
You can't overestimate the impact of your employees on your business's success. Your employees, especially those that are public-facing, are the most valuable asset of your organization as they frequently interact with your clients. Hence, the reason most companies now refer to their HR department as talent management.
How your workers treat your customers directly influences their purchase decisions and your ability to retain customers. A single employee who doesn't know the answer to a query, gives the wrong answer, or is rude to a customer can sink your prospects of ever selling to that prospect. And, consumers who are dissatisfied talk with social media giving them a potential bullhorn to spread the word of your failures. That's why you need to hire the right employees, train them thoroughly, and motivate them to perform at the top of their game.
Motivated, trained, and skilled employees meet deadlines, ensure you achieve your business goals, attract new customers, and drive innovation and profits. Here are tips for hiring the right team member:
Check for perfect learning and analytical skills
Look for talents dedicated to their career
Interact with the candidates on a personal level
Consider hiring interns
Test compatibility, i.e., whether the candidate can fit your organization's culture and get along with others.
6. Focus on customer retention
Attracting new customers isn't just enough to generate a successful launch. You need to retain these customers and make them purchase from you again when they need a product or service you offer. Customer retention helps increase the profitability of your new business.
According to a report by Bain & Company and Harvard Business School, when a business's customer retention increases by 5%, profits will also increase by between 25% to 95%. Also, research revealed that existing clients are 50% more likely to test new goods and, on average, can spend 31% more than new clients.
Aside from that, retained customers are loyal and can offer stronger and more frequent word-of-mouth referrals. When customers are satisfied, they act as brand ambassadors of your new business by referring your services to their friends and family. After a good customer experience, 80% of consumers recommend a company to friends, and 40% post it on social media.
7. Leverage social media
Marketing lets your potential customers know about the products and services you sell and your location. It also engages and motivates them toward making a purchase decision. Social media is the best, easiest, and least expensive method of marketing your business, although it takes time for your message to percolate to the point of meeting your sales goals.
Using social media, you can reach a large percentage of the global at once. In 2021, there were 4.26 billion social media users, which makes it an effective way to reach new audiences.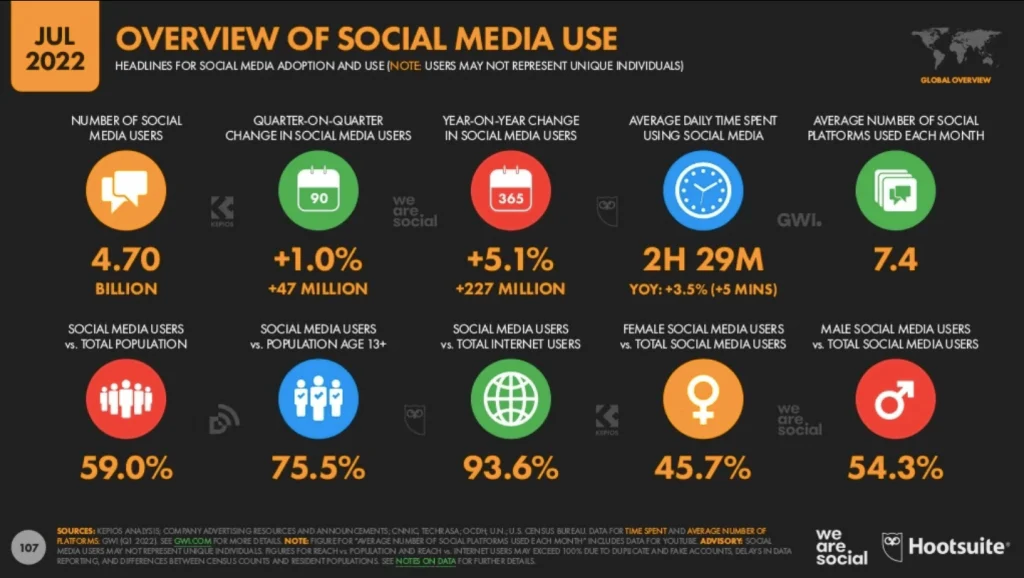 One advantage of social media is you can quickly obtain client feedback and build customer engagement that spreads your message to new users. Hence, it expands your market reach and enables you to exchange ideas, and boosts the way you do business.
Conclusion
When you have an excellent business idea, you're in a better position to launch, build your brand, and begin growing to achieve a successful launch. However, success doesn't happen overnight. Growth is a continuous process that requires proper planning, patience, hard work, and dedication. You need to be creative and find a way to provide a sustainable competitive advantage over your competitors. The above tips enable you to start, establish, and expand your new business to achieve a successful launch.
Need marketing help to support business growth?
We welcome the opportunity to show you how we can make your marketing SIZZLE with our data-driven, results-oriented marketing strategies.  Sign up for our FREE newsletter, get our FREE guide to creating an awesome website, or contact us for more information on hiring us.
Hausman and Associates, the publisher of MKT Maven, is a full-service marketing agency operating at the intersection of marketing and digital media. Check out our full range of services.