Increasingly, consumers purchase brands based on shared values, especially among younger consumers. A value that's becoming increasingly important to consumers and spreading to a surprising number of consumer groups are values related to sustainability and protecting the planet in ways that prevent global warming, threaten species diversity, and cause harm to consumers. In fact, a surprising 60% of the world's population rated such factors as an important criterion impacting their purchase decisions. So, whether you're hoping to maximize your sustainable brand message as part of your marketing campaigns, or you're interested in breaking into the world of eco-friendly products, here are a handful of eco-friendly business trends you need to implement in your business today.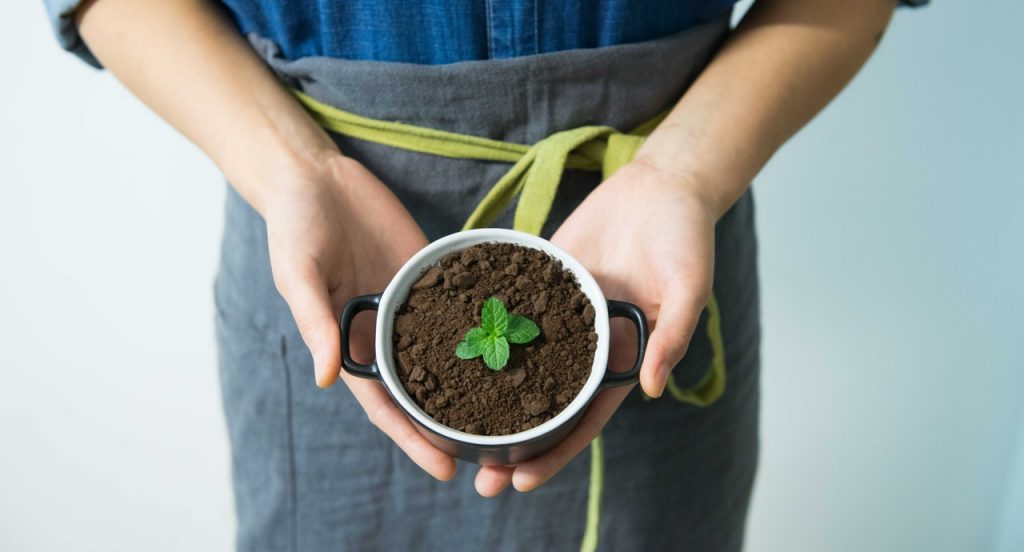 Eco-friendly business trends
The mantra of sustainability is: reduce, reuse, and recycle. In the business trends below, you'll find multiple examples that embody this mantra. So, read on!
1. Natural pest control methods
It's no secret that there are many dangers associated with artificial pesticides, which is why natural pest control methods are becoming more and more popular in 2022. Yet, no business attracts consumers with bugs and vermin running freely through the facility, especially in food establishments where inspectors will quickly shut you down if evidence of insects or animal infestation is present. In other businesses, the presence of pests means damage to equipment or significant agricultural losses due to infestations.
As explained by Jonathan Sears, the Founder of Natural Roots Pest Control and Wildlife Removal in South Carolina, there's a huge interest in natural pest control methods as people don't want to see or smell chemical pesticides in the businesses they frequent. Protecting gardens, nature and agriculture is a huge part of modern society so it's no surprise that this form of pest control is up and coming.
If you're considering starting or expanding a business, this shift toward more eco-friendly business practices offers an opportunity to differentiate yourself from other businesses by offering natural pest control services and products.
2. Upcycling 
When you transform old, unwanted, or out-of-date products into something new, this is called upcycling. From furniture in your household to clothes sitting in your closet, people now want to see their products reused rather than trashed. You can make a business out of upcycling by opening a vintage clothing store, refinishing old furniture, or even transforming old stuff into something new, such as turning old tires into ground cover for playgrounds or making old products into art. And eco-friendly markets will reward your efforts by buying the transformed products.
3. Renewable energy
Fossil fuels are very dangerous for the environment, contributing heavily to global warming. Instead of burning coal or gas (or electricity coming from these sources) switching to renewable energy protects the planet. For instance, switching to electric cars and tools rather than those powered by gas makes it safer for everyone. But, even more important for its impact on the environment is switching to renewable resources that don't produce CO2 which leads to increasing the temperature of the planet. Examples of renewable energy include wind and solar power, although even nuclear power generation doesn't contribute to global warming. Water power, done right, is also a good alternative, although traditional water power creates other damage to the environment.
4. Reusable food, drink, and product storage
With documentaries such as Seaspiracy, it's no secret that the oceans are being polluted with disposable drink packaging, plastic draws, and other plastic food containers, as well as plastic packaging for many other consumer goods. Microplastics resulting from the physical breakdown of these plastics represent a serious health threat to humans and animals alike. Plastics floating in our waters cause harm through ingestion, suffocation, and entanglement of animal life. Floating islands of plastic, like the one below, fill our oceans.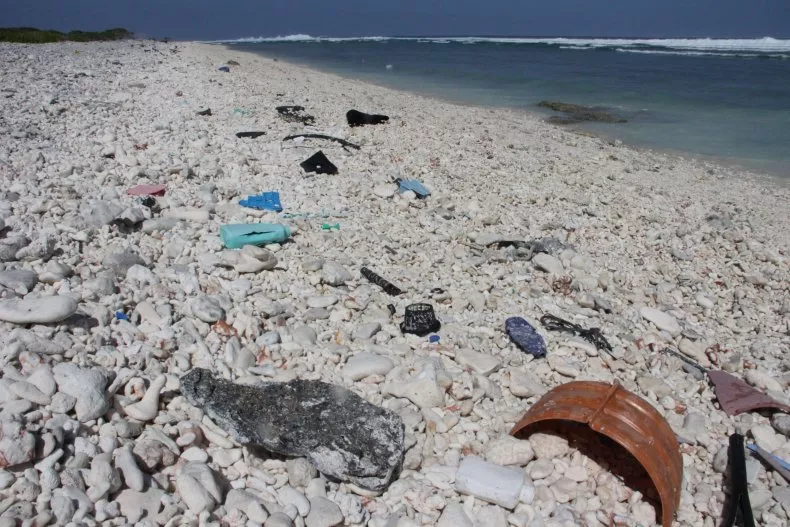 In response to these concerns, eco-friendly businesses offer alternatives such as reusable and recyclable food and drinks storage containers, metal straws, and reduced consumer packaging. As a consumer, you can choose between eco-friendly products including everything from refillable water bottles to lunch boxes to reduce your carbon footprint and create a clever business idea.
5. Household refillables
From printer ink to laundry detergent, why purchase a brand new plastic container every time you need more product? There are a number of savvy business owners out there who have created their own household refill services at local supermarkets and other retail outlets. This allows consumers to bring their empty containers and refill them to reduce waste materials.
Another option to reduce waste involves removing water from your product. Allow consumers to reconstitute or dilute your product at home on an as-needed basis, which also results in longer shelf life for your products and less waste as less product is thrown away due to spoilage or loss of effectiveness. Not only do these products weigh less thus making them easier for consumers to use and transport, but they also require much smaller containers so they save on production costs and waste.
Now that paying for plastic shopping bags is the norm in shops, it's no surprise that reusable shopping bags are an extremely popular eco-friendly product. With a number of styles and sizes to choose from you can pretty much appeal to any target market with these bags to replace plastic and paper ones. And, since consumers foot the bill for the bags, they save your business money over traditional one-time-use bags.
6. Eco-conscious cleaning
Whether you're running your own cleaning company, or you're a bit of a geek when it comes to refreshing your own home, eco-conscious cleaning is very much a trend of 2022. By using chemical-free cleaning products in your business, you appeal to a wider market that is conscious of the environment around them. As a business, you might also focus on developing a line of eco-friendly cleaning products to sell to these consumers.
Conclusion
Embracing the green way of life and considering all of these eco-friendly business trends can really get your entrepreneurial mind thinking up ways to make money and face less competition. Are there ways in which you could adopt a more sustainable approach to your business? Or could you come up with a new product idea that appeals to an eco-friendly market? There is a lot of food for thought when you consider everything mentioned above, so enjoy the process of digesting these ideas and possibly experiencing them for yourself one day.
Need marketing help to support business growth?
We welcome the opportunity to show you how we can make your marketing SIZZLE with our data-driven, results-oriented marketing strategies.  Sign up for our FREE newsletter, get our FREE guide to creating an awesome website, or contact us for more information on hiring us.
Hausman and Associates, the publisher of MKT Maven, is a full-service marketing agency operating at the intersection of marketing and digital media. Check out our full range of services.