If you've been blogging for a while, it's time to consider monetizing your efforts. As long as you have sufficient traffic coming to your site and something to say – you capitalize on these ways to monetize your blog and make money from blogging.
5 ways to monetize your blog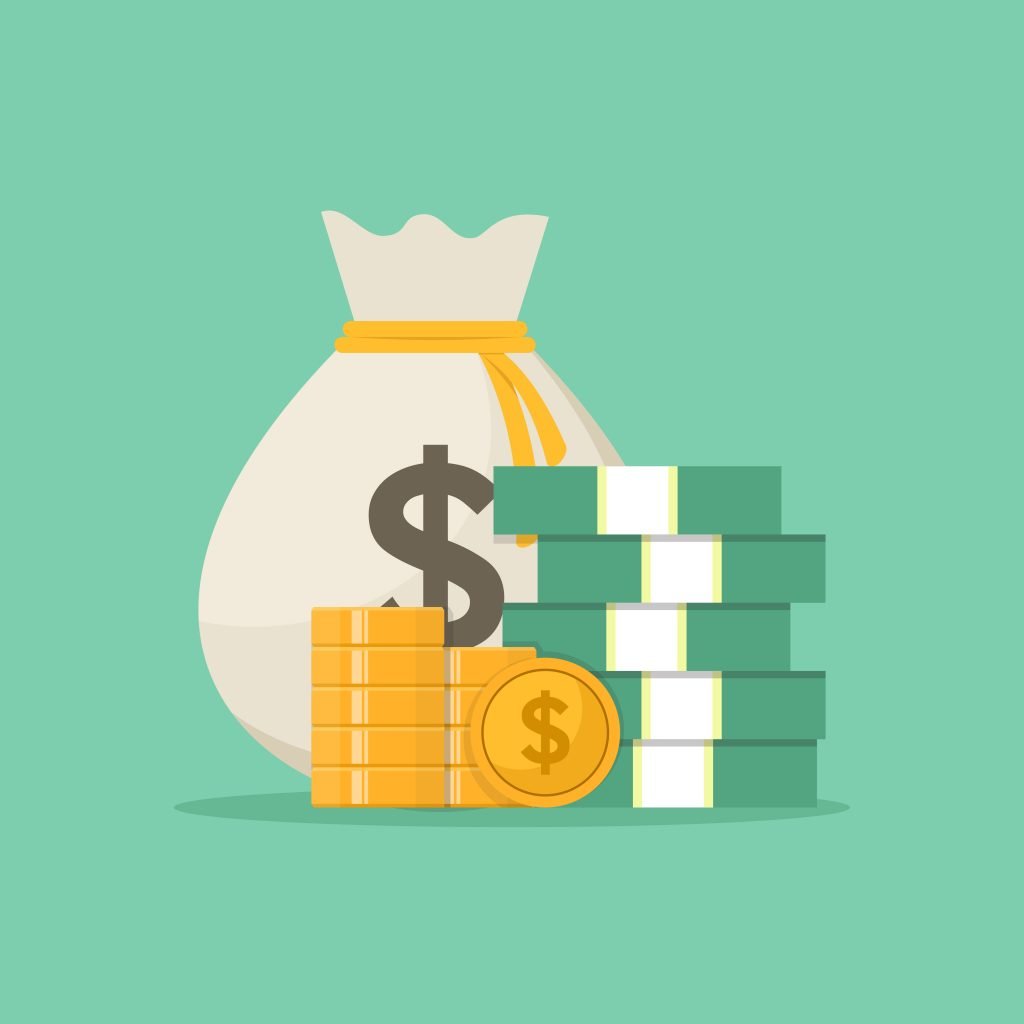 1. Affiliate Marketing
Affiliate marketing is one of the best ways to monetize a blog.
Chances are, you are already aware of what affiliate marketing is, but you're not quite sure how to get started. If you don't understand affiliate marketing, it involves promoting a company's products or services in exchange for a commission from each transaction.
The easiest way to do affiliate marketing with a blog is through product recommendations and comparison reviews. If you built a trusting relationship with your users, they'll allow you to suggest suitable products (applicable to your blog niche), and the inserted affiliate links in your content drive purchase. You can even do this with your own products after you built up enough trust between you and your readers. If you do own an Etsy store or one on Amazon, ensure you constantly look at tools.joinflyp.com to stay in the loop regarding any changes.  If you have products that you want to sell and you spent time building up a reputation for them, you can monetize your blog by selling products.
Commissions vary between affiliate programs and products – and you may feel that it is not worth the trouble involved in setting up the affiliate relationship then creating related content containing the link just to earn a 3% commission. But with sufficient traffic, you start earning some real money – some affiliate blogs regularly earn $10,000 or more monthly.
And, some affiliate networks pay much higher commissions or flat fees when your visitors buy products after clicking on a link or display ad in your content. Be selective in joining affiliate networks and including affiliate links in your content. Read the network's rules carefully. Some networks only pay a commission if the link generates an immediate sale while others pay a commission if the link generates a sale within a specified period of time.
Some companies operate their own affiliate network, such as Amazon, while others operate through 3rd parties such as Commission Junction where bloggers sign up once to join several companies' commission programs. New rules require website owners to identify whether they include affiliate or other links within their content.
For more information on introducing affiliate marketing to your blog, please see 5 lessons in affiliate marketing, which take you through your first steps in the affiliate world.
2. Ad placement
Placing PPC ads on your blog is an easy way to supplement your income, and requires virtually no effort. PPC is an acronym of pay-per-click, which is pretty self-explanatory, every time a user clicks an ad; you get paid.
PPC ads work best when used in conjunction with other efforts and are an excellent supplement to your regular revenue. Once your blog grows to 100,000s monthly users, returns are often substantial.
While the ads themselves may look exactly like affiliate links and ads, the system works very differently. Instead of making a commission when a link generates sales, PPC ads pay for clicks, although at a much lower fee.
3. Email Marketing
Typically reserved for advanced bloggers, email marketing is one of the most effective digital marketing strategies available.
Email marketing is such an effective way to monetize your blog that the average return on investment is $42 for every $1 spent.
Be careful, however. Both the US and other developed countries recently imposed regulations on the email marketing industry to limit spam. One of these rules, which makes buying lists illegal, increased the value of bloggers' subscriber lists. When emails sent to subscribers include an affiliate link, PPC ad, or a coupon as part of a larger email providing value to subscribers, it's a win/win for everyone.
By including a CTA on your blog that links to an opt-in form you collect email addresses. With a sufficiently large subscriber pool, you can directly market products and services to your user's inbox.
Success through email marketing is high, as your userbase is highly targeted and relevant to your niche – meaning they are likely more receptive and engage with your emails. A common tactic used by bloggers is to use coupon offers they promote to their subscriber list, taking a cut off the top of each sale coming from the coupon.
This tactic not only offers value to your audience through discounts on products but compensation for your efforts.
4. Digital Products
One way to monetize the skills you developed from blogging is to share them. Increasingly, bloggers turn to digital products as a means to diversify their income. Digital products offered most commonly include ebooks & video courses about whatever your audience finds interesting.
If you are an expert in the field you blog about, you create content based on your expertise. With little effort, it's possible to transform your individual posts into an ebook or printed ones you sell on your site or through on-demand publishers such as Amazon and Bookbaby. If selling through your website, you need a tool such as WooCommerce or another payment portal to receive payments and deliver products.
If your area of expertise doesn't lend itself to creating a book, you can teach others how to build a successful blog – detailing methods and tactics used.
You can even do both.
Digital products do, however, take a significant time investment to create, and in the case of video, a monetary investment too, although new paid software reduces this time significantly. Either way, once you create a digital product, you generate income for years with virtually no extra work required. We call this passive income and it's a proven way to monetize your blog.
As long as the content is evergreen, or you update the content periodically, you need only pay to host it – and drive traffic to the content through your blog. You can even set up your own affiliate program, offering a commission to digital marketers in exchange for sales.
5. Sponsored Posts
Backlinks are a huge ranking factor when websites consider where their content shows up in Google SERPs (search engine results pages), and sponsored posts are one of the most common methods used to generate backlinks.
Sponsored posts involve brands creating content designed for a specific niche then paying you to host their content on your website. Alternatively, the brand pays you to naturally include their link in your existing content then have that content reindexed by the Google bot.
Bloggers are inundated with sponsored post requests day in and day out, and the higher your domain authority, the higher the fee you command. Some blogs command fees of up to $350 or more for sponsored posts and sponsored posts are a great way to supplement income.
Recognize you need rules and guidelines for sponsored posts. The quality varies dramatically and most sponsored posts, in my experience, require significant time to ensure they meet the high standards you set for your website. Publishing crappy content hurts your website and, over time, severely limits your ability to monetize your blog.
And, unlike all the other ways you might choose to monetize your blog, sponsored posts involve a little risk and require organization. With almost every other tool to monetize your blog, another company or tool tracks your revenue and makes periodic payments when your unique link invokes compensation. As long as you trust the companies you work with, they take care of the paperwork and payments.
First, is the risk.
Unlike other ways to monetize your blog, payment often follows publication for unknown companies and there's a danger that brands won't pay for the sponsored post. Removing the sponsored link over non-payment only partially solves the problem since the link already went out in your social media and to subscribers of your RSS feed and in broadcast email efforts. You spent time editing their content and getting it up on your site so non-payment costs you money.
Next, is the organization.
Regardless of whether you choose to accept sponsored posts, you probably already use a content calendar to ensure you create valuable content on a consistent basis, which is the biggest factor in SERPs. If you accept sponsored posts, you need a strategy for working them in with other types of content, as well as tracking payment for the posts and communicating with the brand.
So, now that you know how to monetize your blog; you need a strategy to gain a significant amount of traffic to make your monetization efforts successful.
How to Get Traffic to Your Blog
If you want to monetize your blog, you need significant traffic and engagement – below I listed some of the most effective ways you can do this.
Focus on content people want to see
The most important element of any successful blog is having great content, and more importantly, content that people want to see. Google prioritizes content in SERPs using a complex algorithm based on creating valuable content on a consistent basis, which pushes content higher in the rankings.
Creating great content relies on improving your content creation skills, which means learning to write engaging, grammatically correct blogs, free from spelling errors, and with good pacing. Avoid fluff and filler content, as this will only turn the audience off. Attempt to satisfy the user's intent in the most concise way possible.
But how do you know the user's intent?
User's intent comes from the words they use in search, whether a written search or voice search and goes hand in hand with creating the content people actually want to see and matching your content to the keywords they use in search, which involves keyword research. A good keyword is a search query with volume – basically, a search term that people use in their chosen search engine that has a significant number of monthly searches (the volume). It helps if the keyword also has fewer competitors since it's easier to show up on top of a list when there are fewer options.
You can do keyword research using free platforms like Answer the Public, or paid tools like aHrefs or SEMrush. Keyword research reveals words your potential audience uses when searching for information and products within your niche – allowing you to create content that closely matches their query.
Guest Posts
A guest post involves writing a blog post on another blogger's site with a link back to their own blog included in the content. Guest posting is a common strategy for off-page SEO link building and may result in significant traffic gains if you get the right guest post placements because you not only get the backlink but the post might generate more social mentions than if posted on your own site.
To get the post, you must find relevant bloggers within your niche. Next, reach out to them via an appropriate method (email, DM's, contact form, etc) — most websites offer contact information as part of their SEO strategy or even offer guidelines for guest post writers. Offer to create content for their blog in exchange for a backlink, create the content & receive traffic – easy.
Occasionally bloggers and webmasters request payment for post placements; these are known as sponsored posts and we discussed them earlier. Depending on the authority of the blog and your available budget, you must assess each sponsored post opportunity on a case by case basis; making a judgment on whether the cost is worth the potential gains.
Social Media
Alongside your blog, you should focus some time on building a social media presence, since engagement on social builds brand authority and sends traffic to your website. Social also represents an extra marketing opportunity to retarget your audience and share content.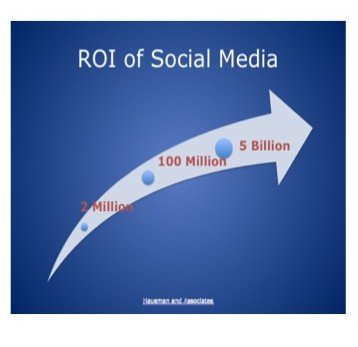 One effective method for building engagement on social is to build social communities, such as Facebook groups, Group boards on Pinterest, etc. that are niche relevant, and promote information sharing and engagement between users. Social media platforms provide an excellent opportunity to run contests also, offering prizes that your audience wins by liking, sharing, & commenting on your chosen content.
This is one of the most common ways to boost engagement and drive traffic to your blog.
Follow Trending Topics
Using tools like Google Trends, or social monitoring software like Buzzsumo, stay up-to-date on relevant trends within your niche. These tools help you see what's popular, and how it's being shared.
Keep a close eye on emerging trends so you can jump on a topic early, and get the most engagement out of the topic. Not only that, but you can also research seasonal trends within your niche and set up a content calendar accordingly.
If you are struggling to drive traffic to your blog, I suggest giving some of these tips a try. Monetizing your blog becomes much easier and more rewarding if you drive significant traffic, and have a loyal base of users.
Nothing is more rewarding than seeing your blogging efforts pay off. With a bit of patience and some creative thinking – anyone can do it.
Peter Day has worked in the internet marketing space since 2012 alongside his brother Tyler. During their time in the industry, they managed 8-figures in ad spend, generated more than 6,000 leads per day consistently for clients, and on an affiliate basis for the past several years. Their primary goal right now is to help businesses scale by leveraging paid social and other channels such as organic search and email traffic.
Business URL – https://optimizetoconvert.com/
Need marketing help to support business growth?
We welcome the opportunity to show you how we can make your marketing SIZZLE with our data-driven, results-oriented marketing strategies.  Sign up for our FREE newsletter, get our FREE guide to creating an awesome website, or contact us for more information on hiring us.
Hausman and Associates, the publisher of MKT Maven, is a full-service marketing agency operating at the intersection of marketing and digital media. Check out our full range of services.