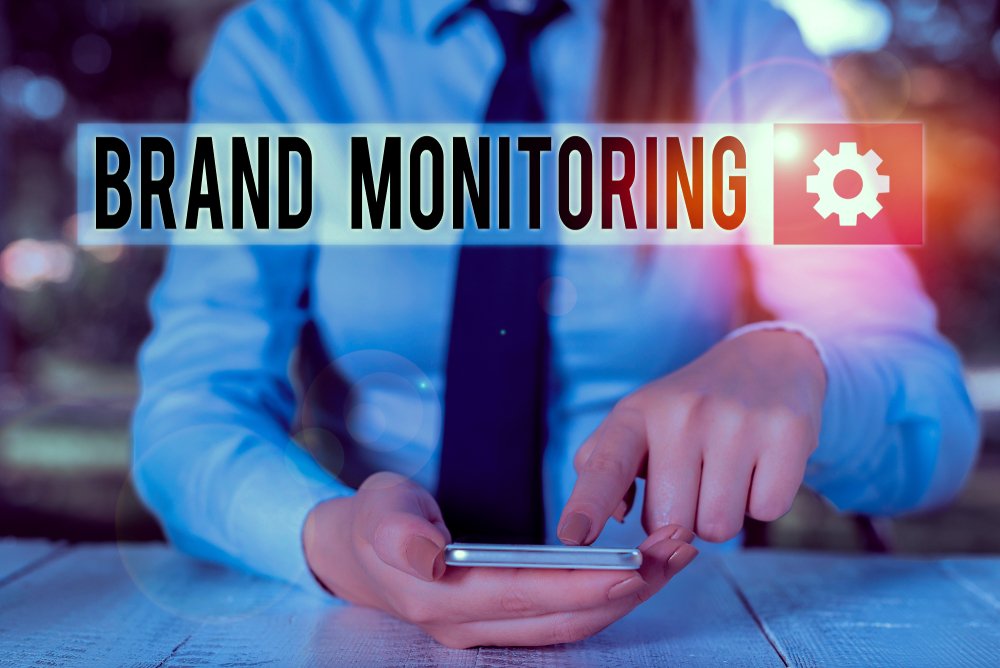 In today's tech-savvy world, a lot of effort, time, and money goes into digital marketing for your brand. Social media marketing, online advertising, and social influencing are essential ways to establish a brand in the market. But after all that effort, how can you ensure you reach your goals and optimize results? Brand monitoring provides a tool for managing your digital presence and highlighting opportunities for your brand. Brand monitoring also tracks your brand's reputation across multiple online channels to ensure a prompt response to any problems you detect.
Almost every marketing professional knows that quantifying a brand's popularity starts with brand monitoring. Following particular keywords on the internet is essential to monitor the discussions about your brand on the internet. These keywords encompass various forms, such as your brand's name, the name of your products, industry terms, or your competitor brands. Tracking appropriate keywords is an essential step for efficient brand reputation monitoring.
Brand monitoring is more than monitoring social media
Most businesses feel that employing brand monitoring tools for social media is enough to get the job done. But monitoring social media is often inadequate as it doesn't give you a complete picture of your brand's reputation in the market. Your brand monitoring must also scan other online places like blogs, online forums, and online reviews on sites like Google and Yelp. Brand monitoring must encompass every online channel where your customers might see information about your brand.
Although businesses know there are many types of keywords they should monitor, they don't know what keywords they should monitor beyond their brand's name. Here we created a list of the types of keywords a brand should monitor as part of its brand monitoring program.
The company name and brands
Every business knows they must track their company's names and the names of all their brands. But a brand manager must include words people might use instead of your brand name when they talk about your product or services, such as:
Incorrect or modified spellings – People might want to mention your brand but get the spelling wrong. Or maybe consumers use short forms or abbreviations, or other words when they talk about your products or services. You must include these variations in your search when constructing a brand monitoring program.
Taglines and hashtags – You must also monitor your brand's tagline and the brand's name as part of a hashtag, for instance, #Appleismybrand. Adding these references to your brand search parameters improves your overall brand monitoring program.
Events – If you include regular brand events as part of your company's operations, you must also include the names of these events in your monitoring program. For instance, Harley-Davidson routinely hosts HOG rallies as a place for Harley owners (or HOGs) to meet and celebrate the brand. Monitoring mentions of major HOG rallies such as Bikes, Bourbon, and Bluegrass, held in September in Lexington. KY. Creating a hashtag for the event helps monitor mentions but a brand should monitor mentions using the name of the event, abbreviations of the event like BBB in conjunction with September and/ or Lexington, as well as mentions of bikes in Lexington around September.
The key stakeholders – People might refer to your brand by mentioning your CEO or other key employees or by referring to key shareholders or board members of your company. Include these names as keywords for brand reputation monitoring.
Products or service keywords
In the case of large companies with many brands that reflect their products or services, managers must monitor these names to effectively manage the brand's reputation. Since mentions often include hashtags, your brand manager must include potential hashtags for your products and services that consumers might use in posts, otherwise, you'll miss these mentions.
Campaign keywords and hashtags
If your company launches a campaign to introduce collaborations with an influencer or a co-branding effort with another company or any other type of advertising campaign, the names of these campaigns, co-branding companies, or influences consumers might mention while talking about your company become part of the keywords used to monitor your brand.
As you continually add new keywords to the list of those included in your brand monitoring program, you might add keywords for campaigns temporarily and remove them after the campaign ends to reduce the number of keywords monitored.
Competitor names and products
Your brand monitoring and enforcement team must also include the names and products of your major competitors in their efforts. Including your competition, provides market insights regarding their efforts in developing or changing products and marketing campaigns to undertake.
Armed with this information, you can compare and adjust your strategies according to what's working for your competition. We call this market sensing and it's an important element in maintaining parity with your competition.
Monitoring your competitors also enables you to capitalize on their failures. For instance, if consumers mention XYZ brand is mean to puppies, you create messaging showing your employees volunteering at shelters surrounded by excited puppies.
Industry keywords and hashtags
Brand managers must include commonly-used terms and keywords related to their industry in the list of keywords used with brand monitoring software. Just as with competition monitoring, monitoring industry keywords help you gather valuable insight into the emerging market trends and demands. These insights are useful in developing new products and campaigns or improving messaging for existing products.
Using the best brand monitoring tools is inadequate if you do not use the right keywords to discover what people say about your brand, your competition, or your industry and how their demands for your products change.
Using the right keywords also helps you understand which industry terms are usually associated with your brand, and thus expands your list of words to include in searches. Remember to direct all those brand monitoring efforts towards identifying opportunities to engage with your customer productively.
Need marketing help to support business growth?
We welcome the opportunity to show you how we can make your marketing SIZZLE with our data-driven, results-oriented marketing strategies.  Sign up for our FREE newsletter, get our FREE guide to creating an awesome website, or contact us for more information on hiring us.
Hausman and Associates, the publisher of MKT Maven, is a full-service marketing agency operating at the intersection of marketing and digital media. Check out our full range of services.