TikTok is one of the fastest-growing social media platforms in the world, with over one billion active users on the app. In fact, TikTok was the most downloaded app in the first quarter of 2022 and its growth doesn't appear to be slowing. With this exceptional growth, especially among Gen Z (11 to 26 years old) and Millennials (27 to 42 years old), it's no surprise that businesses are considering adding TikTok as part of their social media marketing strategy. Using TikTok for business might seem like just one more social media campaign you struggle with or seem dangerous given recent backlash from governments and businesses afraid that allowing employees to use TikTok may open them to vulnerabilities given that the Chinese own the platform. This fear led some governmental organizations and businesses to ban TikTok from owned devices and properties. However, using TikTok offers major advantages to businesses and we'll show you 5 tips for using the platform to support your online marketing.
TikTok is a video-sharing app that allows users to create and share short-form videos, commonly between 15 and 30 seconds, compared to the much longer videos shared on YouTube. The nearest competitor is Instagram Reels, which offers similar short videos and a more established user base. The types of videos shared vary, although users often post viral dance trends, music videos, short recipes, calming videos, slice-of-life videos, animal videos, and funny ideas. On the downside, the virality of TikTok challenges leads to dangerous and destructive behaviors in some cases.
However, businesses recently started using TikTok successfully, especially now that advertising is more widely available on the platform. Brands using TikTok successfully include Starbucks, Gymshark, and Gucci. When used effectively, these businesses find the platform is an incredibly powerful tool to raise brand awareness and attract new customers. But is TikTok right for your business, and if so, how can you make the best use of the platform? Here are some tips to help you leverage the power of TikTok and take your content marketing strategy to the next level.
TikTok for business
In a few minutes, we'll discuss how to use TikTok. For now, let's confine our discussion to the five tips that help you get the most from TikTok for business.
1. Decide whether it is right for you
There's no point focusing your efforts on a social media channel that isn't relevant to your business. If your target demographic is not using TikTok then it likely isn't worth your time. Most companies, except really large ones, don't have the bandwidth necessary to maintain an effective presence on all the large social media platforms, so you're much better off concentrating on other, more lucrative channels. Take a look at the user demographics of TikTok to determine whether or not it makes sense to put in the effort necessary to sustain a campaign on the platform (see below). It's worth pointing out (based on data from this link) that 57% of users are female and more than two-thirds are under 40 years old. Similarly, most users are from the US and most content creators are 18-24. So if your primary buyer persona consists mostly of experienced CEOs or older Americans, then you might have more luck on LinkedIn and Facebook.
2. Do your research
Don't just start posting videos without any strategy or understanding of how to use the app. It's a good idea to practice extensively and do your research to see how other brands use the platform. Take a look at some of the best brands on TikTok, as well as your own competitors for inspiration.
What types of content get the most engagement from users?
How often do they post fresh content? Experts recommend posting at least once a day, more if you're just starting out.
What types of music and backgrounds do they use in their most popular videos?
How long is the content with the highest engagement?
What hashtags do they use? Do they use branded hashtags?
Do they repost videos on other platforms, such as Facebook? By posting similar content across platforms you often see better results due to cross-pollination.
Are they using new features you haven't tried?
3. Target your content
You don't want to post the same content on TikTok as you would on LinkedIn. The user demographics differ considerably from platform to platform. Tweak your tone accordingly, creating short, punchy, upbeat posts that resonate with the kind of people that use the app. It's great to get double or triple duty by posting content on multiple platforms but you should edit the content before sharing. For instance, sharing a TikTok video directly on Facebook doesn't look great because the aspect ratio for posts differs across platforms.
Choose a niche that fits your brand and your target market. But don't pigeonhole yourself, as you may still find opportunities to reach a wider audience and attract new users to the app through great content. Although it is possible to buy TikTok followers, the best strategy is to reach your ideal customer organically through quality, targeted content.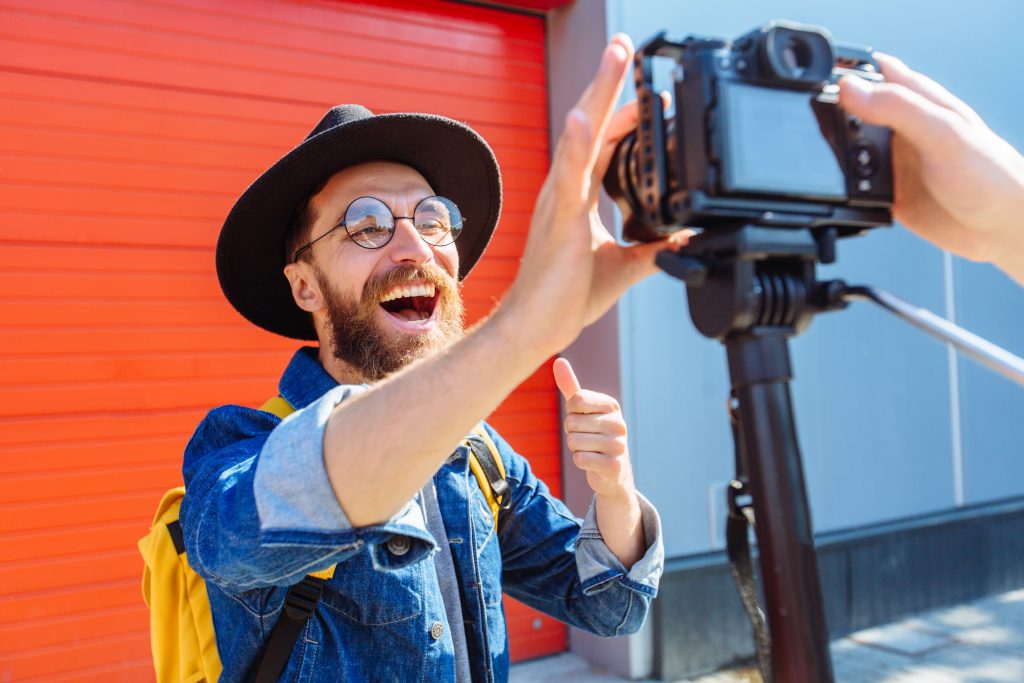 4. Create authentic content
When brands try to jump on popular trends it can often come across as cheesy and inauthentic. Stay true to your brand and post content that is aligned with your goals and values. Certainly, find content that users find entertaining, but post content that's relevant to your product and showcase your brand's unique personality through the content you post, just as with other social media platforms. Find your own voice and carry that voice with you across different platforms or users will quickly learn that you aren't trustworthy.
One great opportunity on TikTok is using influencers to create content that appeals to their community. Not only will your content appear more authentic but you'll also find users put more faith in content produced by their peers than by brands.
5. Consider paid posts
Like any other social media app, TikTok allows you to pay to boost certain posts. Recently emerging from beta, this feature is available for any brand that wants to reach users this way. Paid posts offer a highly effective method of extending your reach and finding new leads and customers. It's a good idea to experiment with paid posts and run them alongside your regular content schedule.
Especially if you use paid content campaigns, measure results to ensure you get the returns you expect. If you don't see the rewards needed to justify the campaign, consider changing it or dropping it altogether in favor of platforms offering higher returns.
Using TikTok for business
Do a Google search and you'll find all kinds of videos with great advice about creating and editing TikTok videos for your business. Below, I synthesize some of that advice to make your life easier.
Keep it short, 15 seconds is a great length
Post consistently, once a day at least
Ensure you optimize your profile with a great image and description full of keywords
View your analytics at least once a week, preferably daily
Follow trends for content ideas
Create stitchable content by asking questions that encourage other users to build on your question when creating new content
Speak in soundbites, not sentences. Don't script your content to keep it sounding natural
Speak to a person, not the camera. Think about your personas and imagine you're talking to a member of one of them
Start a positive challenge or participate in positive challenges across the platform to gain more awareness of your brand
Experiment with different angles, lighting, and backgrounds to see what resonates with your market
Conclusion
As with any new business tool, it's wise to start slow with TikTok and get to know the app before committing. Over time, you will find your niche and start raising brand awareness and reaching new customers if you follow the advice in this post.
Need marketing help to support business growth?
We welcome the opportunity to show you how we can make your marketing SIZZLE with our data-driven, results-oriented marketing strategies.  Sign up for our FREE newsletter, get our FREE guide to creating an awesome website, or contact us for more information on hiring us.
Hausman and Associates, the publisher of MKT Maven, is a full-service marketing agency operating at the intersection of marketing and digital media. Check out our full range of services.