For many of us, pets are a part of the family and get the same attention as our children. Veterinary clinics are essential to the health of our beloved pets and animals. Nearly 70% of US households have a pet, and approximately 1 in 3 pets requires emergency veterinary treatment every year. Yet, many pet owners struggle to find a vet they can trust. Plus, as with our own healthcare, the expense involved in taking care of our pets is enormous and we know little about the costs associated with a vet or how their charges compare. This makes it hard for veterinary clinics to build a relationship with pet owners. In this post, I share 5 tips for digital marketing a veterinary clinic to help both the profitability of the clinic and ease the concerns of potential clients.
As a vet clinic, digital marketing can help build trusting relationships with pet owners, just as it does for any other type of business. These trusting relationships then help spread a positive image of the clinic and put pet owners at ease when they require medical attention for their beloved family member.
Tips for digital marketing
Digital marketing is the same for nearly every business but there are nuances for each specific industry. The medical industry faces some privacy concerns not shared by other industries, for instance. And, while there's no HIPAA for pets, pet parents expect a similar concern for their privacy and that of their pets.
Another concern when marketing a professional service is the technical nature of the business. Just as with doctors, lawyers, and accountants, there's a unique body of knowledge associated with the profession and limitations on how you can share the business with potential clients without confusion. One of my tips for digital marketing in this context is to avoid jargon and use digital marketing as a tool for building trust with open conversations.
Maintaining the professionalism of the brand is also challenging when it comes to digital marketing for professionals. Promotions and other marketing tools often fall flat when it comes to these services as they cheapen the brand.
So, here are some tips for digital marketing for veterinary clinics, as well as other professional service businesses.
Strong SEO to promote specific services
Search engine optimization is and remains the number one priority for every business with an online presence. For veterinary clinics, it is essential to tailor their content specifically to highlight the unique services they provide. Most pet and animal owners turn to Google when they need a vet. Therefore, it's crucial to define the relevant keyword phrases to capture their searches both in your service pages and blog articles:
Animal-related keywords such as cat, dog, horse, bird, etc.
Mention remote services if the clinic uses portable devices such as Mindray ultrasound solutions.
Surgery-related keywords, including neutering, etc.
Common and lesser common complaints related to animal swallowing objects, stools, appetite, etc.
Using these keywords effectively as you create content helps you rank well in user searches. You might also use hashtags related to these keywords on platforms such as Instagram and Twitter, as well as in descriptions for YouTube videos.
In addition to choosing the right keywords and using them appropriately, you must publish valuable content on a consistent basis. While post frequency varies from 1 or 2 per day on Facebook to 5-7 a day on Twitter, choosing the right platform is more a function of your goals and target market than the amount of effort required to maintain the campaign.
Because veterinary services are complex, blogging and video content can really help prospective patients understand your services and offer a tool to make their choice of a vet easier. As with all medical services, seeing the office setup and what the experience will be like puts prospective patients at ease.
Informative expert content is a must
Every business needs a blog presence. However, a blog isn't sufficient to attract new clients. Instead, veterinary clinics can benefit from simple video content that helps pet owners learn more about their pets. A Youtube channel is a great way to share knowledge. For shorter videos, TikTok is also a useful platform for younger generations.
Consider varying types of video content, such as cute pet videos, with more serious videos about pet care and feeding. You can even use UGC (user-generated content) that helps reduce your content marketing efforts as well as bring in new patients with UGC contests.
Local SEO and PPC
Veterinary clinics have a limited geographical range for their activities. Therefore, building a local digital presence with Google My Business and social media geotagging is essential. Local SEO offers enhanced listings, as well as appearing at the top of search results when done properly. Including geographic service area as part of your keyword strategy, prioritizing your mobile strategy, local link building, and collecting local reviews all help your website perform better in local search.
Additionally, adding radius-based targeting to your paid search campaigns can also help pet owners find the clinic in the event of an emergency or to find a new vet.
Generate engagement on social media
A big part of any business's success rests on the choice of the right media platform. When it comes to veterinary services, platforms that enable the clinic to share news about animal care and showcase unique pet stories are a game-changer. Among the top social media platforms, two have over a billion active users every month: Facebook and Instagram. They are the most commonly used platforms among pet owners, making them the perfect choice to reach out to the right audience. Post frequency is instrumental in acquiring new customers and building the clinic's reputation. Here's general advice on post frequency: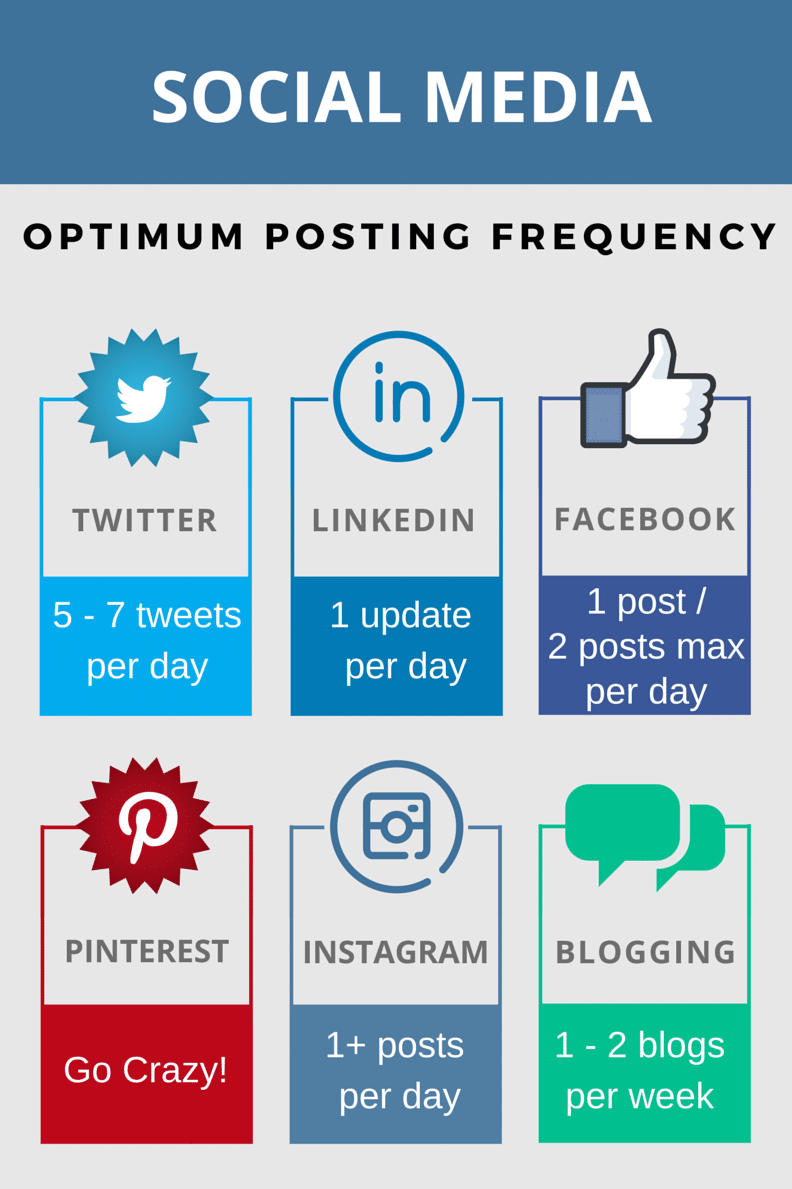 Thankfully, veterinary activities are best suited for frequent social media posts as the business can share:
Candid behind-the-scenes photos of the vet nurses and doctors
Pictures of their "cute" clients
Stories on how they improve pets' lives
Tips on how to react to pets' complaints
Reviews from pet owners
Posts showing their commitment to pets such as local pet adoption efforts, donating food to shelters, and offering free or low-cost services for low-income owners
Of course, social media isn't a one-way channel of communication. Clinics must also listen to comments about their business as well as general concerns for pet health to generate improved engagement with their target market.
Digital transformation
While not classically considered a tip for digital marketing, digital transformations help your clinic attract more customers and helps retain existing customers by digitizing common tasks and making them self-service. For instance, allowing pet families to make appointments online allows them more flexibility in finding an appointment time with their preferred vet at a time that's convenient.
Service reminders help clinics nurture healthy customer relationships by managing their schedules. For example, the clinics can use reminders via SMS or email for:
Pet vaccinations
Healthcare for senior pets
Pet insurance renewal and information if the customers have insurance
Products bought at the clinic such as pet food, etc.
Long-term illness and chronic condition management
Conclusion
Building a trusting relationship with American pet owners is no easy task. Many households do not use veterinary care frequently or at all, and the cost is often a concern for pet owners. Yet, veterinary clinics can help educate their audience to manage and reduce pet care costs through effectively employing a digital marketing strategy.
Need marketing help to support business growth?
We welcome the opportunity to show you how we can make your marketing SIZZLE with our data-driven, results-oriented marketing strategies.  Sign up for our FREE newsletter, get our FREE guide to creating an awesome website, or contact us for more information on hiring us.
Hausman and Associates, the publisher of MKT Maven, is a full-service marketing agency operating at the intersection of marketing and digital media. Check out our full range of services.