As this year comes to its inevitable end, it's time to evaluate your performance over the past 12 months and consider multiple trending sales strategies to continue your success into the next year or improve your performance if you didn't achieve your goals for this past year. A combination of web standards like SEO and traditional sales strategies likely offers the best option for your business moving forward. By combining what users expect with emerging technologies, you can significantly increase your chances that you'll meet your goals.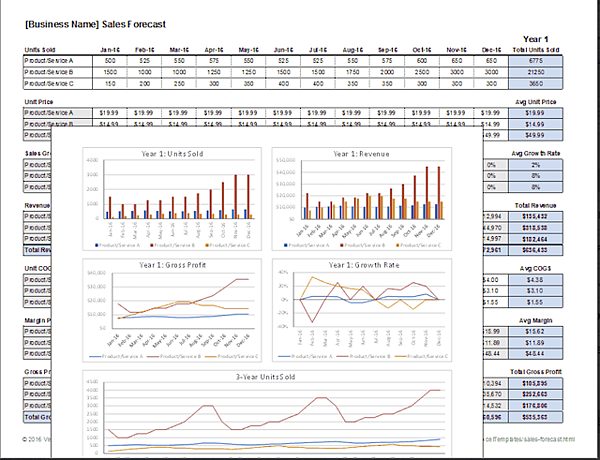 5 sales strategies for success
1. Monitor KPIs
Actually, the first and one of the most important of the sales strategies your marketing program needs is to continuously monitor KPIs (key performance indicators). Obviously, that means establishing your KPIs that impact success. You shouldn't focus all your attention on what we call terminal KPIs such as sales volume, average order volume, and CTR (click-through rate), although these are obviously critical for your success. Instead, include intermediate KPIs that lead to your terminal KPIs.
If you do a Google search, you'll likely find many lists of KPIs to consider in evaluating every element of your sales strategies, such as in-store sales, online sales, etc. You can adopt one of these lists of KPIs or create your own list by combining elements from the lists you find online. A more effective way to develop your list of KPIs to track comes by understanding your typical customer journeys and the metrics that demonstrate successful journeys.
Start with how your prospective buyers and existing customers interact with your marketing efforts and how efficiently you move them down the sales funnel (see below for an example of how visitors move through your online sales funnel). Develop KPIs for key metrics such as shopping cart abandonment and completed purchases. By adding in the average value of a conversion, you can also calculate the ROAS (return on advertising spend) of your online sales funnel.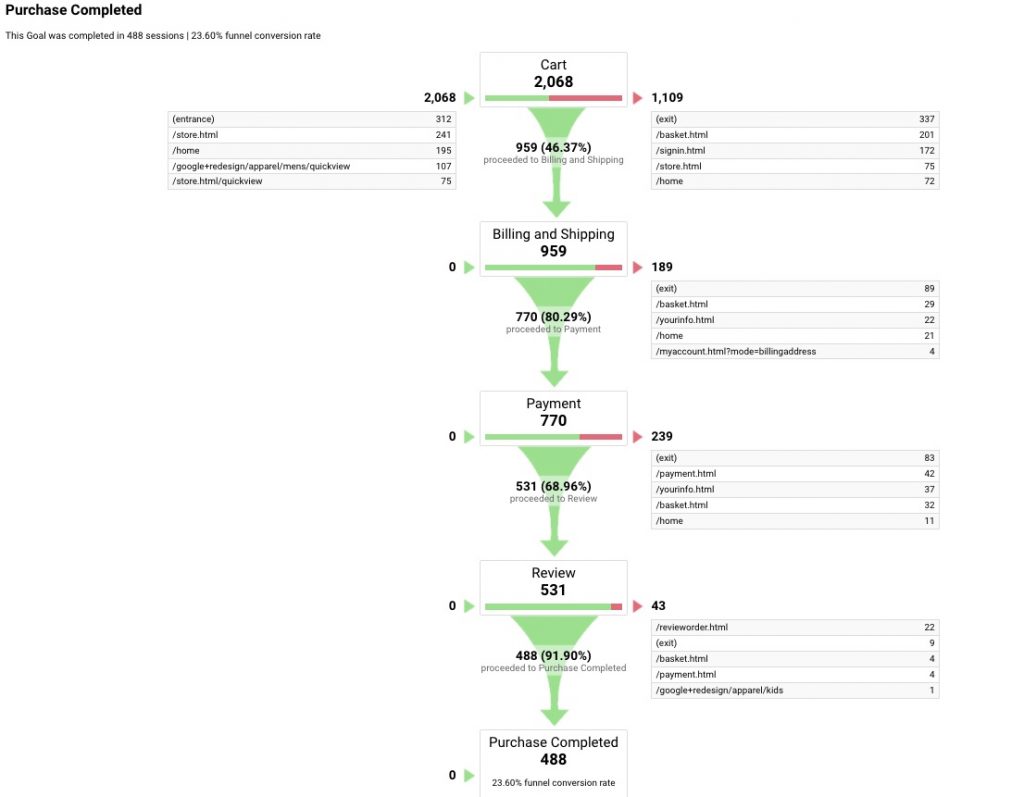 If you expect customers to make in-store purchases, gathering metrics is much harder, especially when it comes to intermediate KPIs since your point-of-sale devices provide terminal metrics. To assess intermediate metrics, you might need primary research through surveys or focus groups. There are also ways to capture in-store metrics via devices such as beacons distributed throughout the store, although this is difficult since privacy demands that users must opt-in to allowing tracking via the beacons.
2. Optimize online performance
The first step in improving your online performance is to attract more of your target market to your website. All things being equal, the more traffic you drive to your site, the higher your revenue. To drive more traffic you need SEO (search engine optimization) to drive organic traffic and digital advertising to send paid traffic to your site. Implementing SEO is complex and convoluted as the search algorithm constantly changes and adhering to the most recent algorithm optimizes your organic traffic. Not only does SEO send organic traffic but the conversion rate for organic traffic is higher than any other traffic source for B2C marketers, as you can see below.
CTR also relies on optimizing your visitor journey through your website by offering motivation to visitors to continue on the journey and ultimately buy your products. This means adding reviews and recommendations from satisfied customers, creating content that motivates buyers, and streamlining the conversion process to make buying as painless as possible. You must also consider ways to make your products more easily purchased such as offering financing options for high-ticket items, multiple currencies, and being transparent about the cost of shipping options since no one likes a surprise at the checkout. Sites like www.keystaragency.com have multiple solutions and reliable methods for getting a solid CTR increase. For instance, getting your site listed as the rich snippet (in position 0 in search results, often have a CTR of up to 44% higher than sites ranked in lower positions on the results page.
3. Selling through social media
Making sales directly through your social media pages, rather than sending your network to your website for conversion, is on the rise. If you're not optimizing your social media presence by creating effective profiles, building your community engagement on appropriate social platforms, and using social media advertising, you're missing the boat as these techniques are no longer optional. But, social commerce is somewhat new. Using options such as Facebook Shop. Currently, 4 platforms (Facebook, TikTok, Instagram, and Pinterest) offer social commerce allowing you to sell directly through your social platform.
Once you have your social commerce shops set up, you can tag products in social posts to reach your community as well as their extended network of contacts. See the example below.
5. Automating your sales strategies
Some trends become so popular that everyone does them. Sales automation is one such strategy.  Using a customer relationship management (CRM) system, such as Salesforce, is a great way to automate your sales process. It lets you automate your exposure, set up drip campaigns, see your sales processes, and better manage them. An advantage of CRM software is it allows you to personalize messaging to prospects in a deeper way than simply appending their name to a broadcast email.
A lot of the buyer's journey is unique to their own tastes, interests, and preferences. CRM software allows you to track the individual customer journey of each user so you adjust your approach to fit their unique needs. For instance, a prospect who left an item in their shopping cart might receive an email reminding them about the product, offering a discount on the product, or offering alternatives to the item left in their shopping cart. A customer who purchased a product in the past might receive an email when that item goes on sale, when quantities are limited, or to update them on new options related to that product.
Videos became more commonplace as a vehicle to promote sales, and it's here to stay. And for a good reason. For example, if an email subject line contains the word "video," it's 8 times more likely to be opened. Other multimedia options are also effective tools for promoting sales. For instance, an explainer video answers questions that might interfere with purchase intentions and a webinar is a great way to build a relationship that supports prospective buyers. One webinar can generate hundreds of leads, and almost 80% of B2B marketers think those leads are of higher quality than some old methods like subversive inbound links.
Conclusion
These are but a few of the sales strategies that can help you succeed in the next year. More marketers are beginning to use some of the easiest yet most effective methods. These include methods to increase CTR, process automation, and combining popular media.
Need marketing help to support business growth?
We welcome the opportunity to show you how we can make your marketing SIZZLE with our data-driven, results-oriented marketing strategies.  Sign up for our FREE newsletter, get our FREE guide to creating an awesome website, or contact us for more information on hiring us.
Hausman and Associates, the publisher of MKT Maven, is a full-service marketing agency operating at the intersection of marketing and digital media. Check out our full range of services.