Before breaking international boundaries with your products or services, it helps to gain ground in your community. Local marketing is an essential component of the wider marketing plan; bars, restaurants, and brick-and-mortar stores often employ these marketing tactics for local business success. With new businesses emerging yearly, keeping up-to-date with the most powerful marketing tactics is crucial for success. Today, I'll share 5 powerful marketing tactics for local businesses that can help put your small business on the map.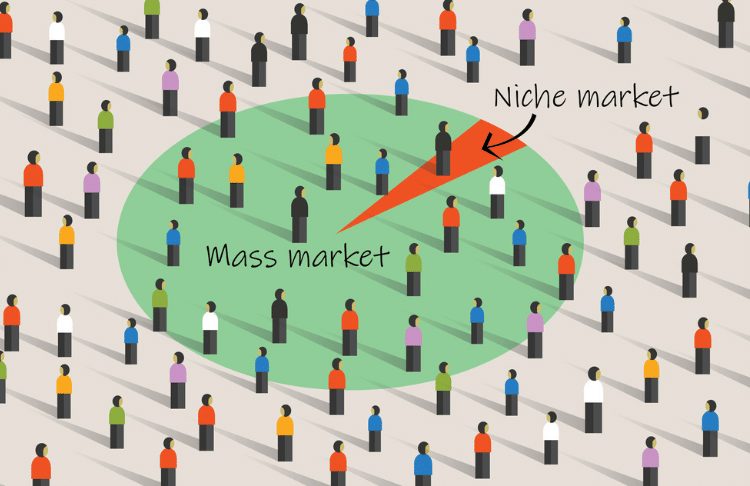 Marketing tactics for local businesses
As you can see in the image above, you can aim your marketing reach at many levels. For some businesses, it's appropriate to mass market your brands because they have wide appeal and are distributed to a broad market. For instance, most national brands, like Coke, Kellogg, and Hershey, are available all over the country (even in some international markets) and appeal to a wide group of consumers from old to young, across genders and income levels.
The cost of mass marketing, however, is very high. For instance, Cola-Cola spends approximately $4 billion per year on marketing, advertising, and promotion. Most local businesses can't afford a small fraction of that budget because the average revenue for local businesses is around $6 million. This revenue translates to a marketing spend of approximately $600,000 for B2C companies and half that for B2B companies (5-10% of revenue for B2C and 2-5% for B2B companies). Nowhere near enough to blanket a larger market.
Plus, most local businesses only produce products for a region within five miles of their location, maybe a little more in rural areas. Otherwise, they can't produce sufficient products to reach a larger region and the logistics costs become unsustainable.
What are local businesses?
Most local businesses are small businesses like restaurants, convenience stores, retail stores, and service businesses like accountants, doctors, and trade businesses. We might also consider franchised businesses like McDonald's, gas stations, car dealerships, and other businesses as local businesses although they have the distinct advantage of advertising from the national chain to support their revenue.
A feature shared by these businesses is their challenge in reaching the market with messaging that drives purchases. For businesses with a physical address, the location might provide an advantage which is why the statement location, location, location became prevalent advice in the pre-internet era. For instance, locating your retail business or restaurant near an anchor store like Macy's offered the advantage of foot traffic to the area and locating near a heavily traveled road meant lots of locals saw your signage to consider your business when in need.
In the post-internet era, however, getting found on search engines trumps location because most purchases begin with an internet search, as you can see below.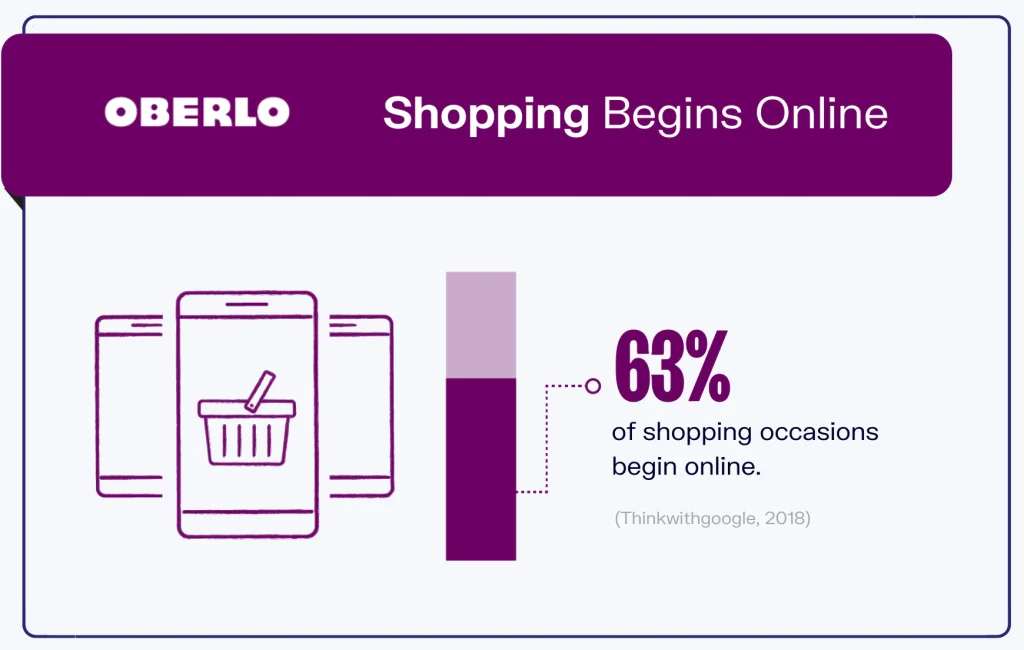 Hence, any effort to boost revenue must include getting found online. Here are marketing tactics for local businesses to get found online.
1. Boost visibility with Google Business profile
Creating a Google Business Profile is one of the best tips to market your brand locally. Google Business Profile, formerly Google My Business, is a free platform to boost visibility and attract your target market and it only takes a few minutes to fill out the profile. All you need to do is provide your business name, business category, and information about the products and services you provide. Since this is open only to local businesses, you must provide a physical address, which Google validates using Google Maps. You then add a description, images of your business, and additional information to support your brand. Once you have a profile, share it with customers so they can update it with reviews and ratings for your business. Here's what results when a user looks for information about businesses in their area (with AI Google and other search engines commonly fill in search for businesses with "near me" to show only options in your local area). In this case, I queried physicians.
Hiring an agency can help with setting up your Google Business Profile and using an agency that specializes in your market niche is a big benefit. For instance, when considering a robust online marketing strategy, a roofing marketing agency can make a significant difference. They specialize in optimizing your Google Business Profile for better local search visibility, ensuring your roofing services stand out to potential clients in your area.
As a tip, optimize your profile to stay on top of search rankings. Local marketing works best when customers can find your business by searching for service providers nearby. Some vital details include a website link, phone number, location, business description, and category. This information is listed along with links to your website and address. When using the search engine through a mobile device, the directions link brings up Google Maps so you can follow directions directly from the listing. You can also add more links such as
an appointment button to allow users to make appointments online
order online button to allow users to start an online order for delivery or pick-up
images of your business
a price range as designated by the number of dollar signs
your hours of operation
Obviously, it's important to keep this information up-to-date or you waste this marketing tactic for local businesses and may piss off customers who show up thinking your business is open only to find it closed.
2. Leverage user reviews
User-generated content can support your local marketing efforts, so add a review or rate button to your website. As you can see in the earlier image, these ratings show up in  Local marketing campaigns usually target people in surrounding communities, so providing social proof from other folks who live nearby helps build trust. Online reviews can be a focal point for customers trying to choose between your brand and competitors. It's worth noting that a recommendation from happy customers can boost your local business's authenticity.
While reviews are not always positive, you don't want to ignore negative feedback; find solutions to problems. Amazing customer service is a must to garner positive reviews, so take negative reviews to heart as a way to improve your service.
3. Partner with companies that support local entrepreneurs
Companies investing in local entrepreneurs can support your marketing initiatives if you contact them for sponsorship. Partner with brands with a common goal to get the needed funding. For example, you may be eligible for Prince George funding if you operate a brand that promotes local tourism in this area, so keep this in mind.
Also, consider participating in local activities, including sports and cultural events, to improve brand awareness and support your community. Many local businesses support a local Little League team and post a picture of the players in their business, as well as on the shirts of the players. Consider sponsoring local events such as parades and fairs. Participate in the local Chamber of Commerce and civic organizations such as Rotary. Donate to local organizations that support the elderly, children, and the homeless, as examples.
4. Optimize your website for local SEO
Another marketing tactic for local businesses, just as with larger businesses,  is to optimize your website. Optimizing your website involves creating compelling content on a regular basis across your website and social media platforms, as you can see below. BTW, conversion for this type of traffic (termed organic search) is much higher than other traffic sources.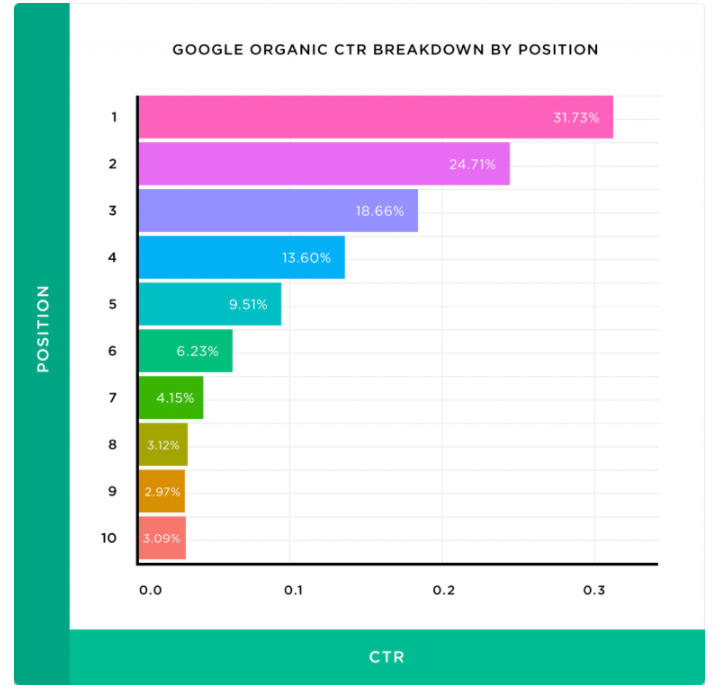 Keywords determine where your content shows up (ie. content keywords are triggered by user intent as reflected by search terms used). Competition for short-tail keywords is often tough, but you can use long-tail keywords and geo-specific keywords to improve your local SEO strategies. Long-tail keywords face much less competition and using geo-specific keywords helps trigger your content for local searches. For example, if you publish a blog post on,  "The best B2B companies in New York ", search engines may display results for users looking for B2B companies near them in New York.  Generate good marketing results for your brand by integrating local SEO into your marketing strategies.
5. Geo-location in ads
Social media and search ads are perfect for local businesses as the ability to selectively reach certain users makes them very effective without the huge cost associated with ads appearing in national sources. For instance, spending $500 a month to reach folks with an interest in your products within a region delivers much higher conversion rates than almost any other form of advertising. This means choosing the right keyword for search ads and selecting the right target market for social media ads.
You can also use Cable TV as a cost-effective means to reach your target market. However, don't use price as your decision variable. I once worked with a company selling jet skis and motorcycles. They were spending money on cable advertising because the cost was $6/ ad. Yet, the package they bought included a channel on home remodeling, one on cooking, and several others where it was unlikely their target market spent their time. Only one channel was likely popular with their target market. And, their ads only ran on weekends when their target market was likely enjoying outdoor activities rather than watching TV.
Conclusion
Effective marketing strategies combine SEO, pay-per-click, social media, and content marketing. However, knowing how to use them effectively is also important. Hopefully, you'll consider the tips I shared on marketing tactics for local businesses as a guide.
Need marketing help to support business growth?
We welcome the opportunity to show you how we can make your marketing SIZZLE with our data-driven, results-oriented marketing strategies.  Sign up for our FREE newsletter, get our FREE guide to creating an awesome website, or contact us for more information on hiring us.
Hausman and Associates, the publisher of MKT Maven, is a full-service marketing agency operating at the intersection of marketing and digital media. Check out our full range of services.