Enterprise resource planning (ERP) software companies are increasingly important in today's business landscape as they provide businesses with a centralized solution for managing their operations. Grand View Research finds that the global ERP software market is worth over $54 billion as of 2022, and will only increase in value in the coming years. SkyQuest Technology Consulting Pvt. Ltd. sheds more light on this increase in value as it claims that this market globally will be worth over $128 billion by 2028. The U.S., too, is heavily invested in this market. In the United States, there is a growing market for ERP software companies, and it is important for these companies to effectively market themselves to attract potential customers and grow their business.
In this article, we will outline 5 marketing tips for ERP software companies. These tips will help companies to effectively reach potential customers, build their brand, and establish themselves as leaders in the industry. Yes, I realize that all companies need marketing tips but the advice isn't the same across all industries. This is why I've written a series of posts on adapting your marketing to specific industries, such as ERP software companies.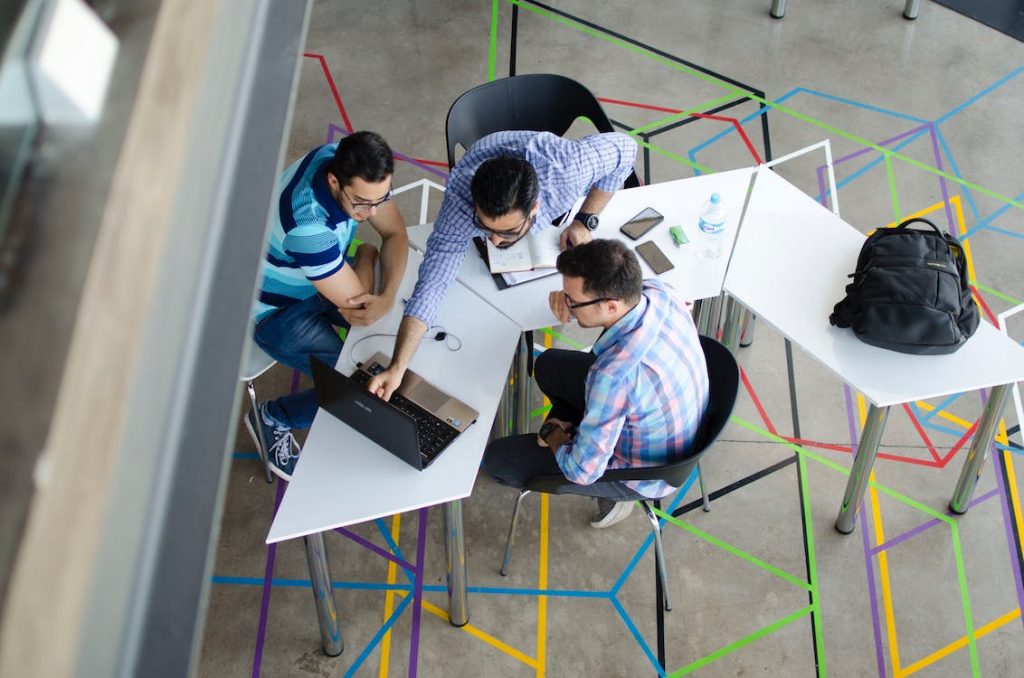 5 marketing tips for ERP software companies
#1 Utilize local networking opportunities
The U.S. regularly acts as a hub for businesses wanting to host events such as workshops, seminars, and business meetings, providing an excellent opportunity for ERP software companies to network and showcase their software solutions. This can help establish the company as a thought leader in the industry and provide a platform to connect with potential clients.
Networking events also allow ERP software companies to gather valuable insights and feedback from industry professionals, which they can take back home to their team working to improve their software solutions.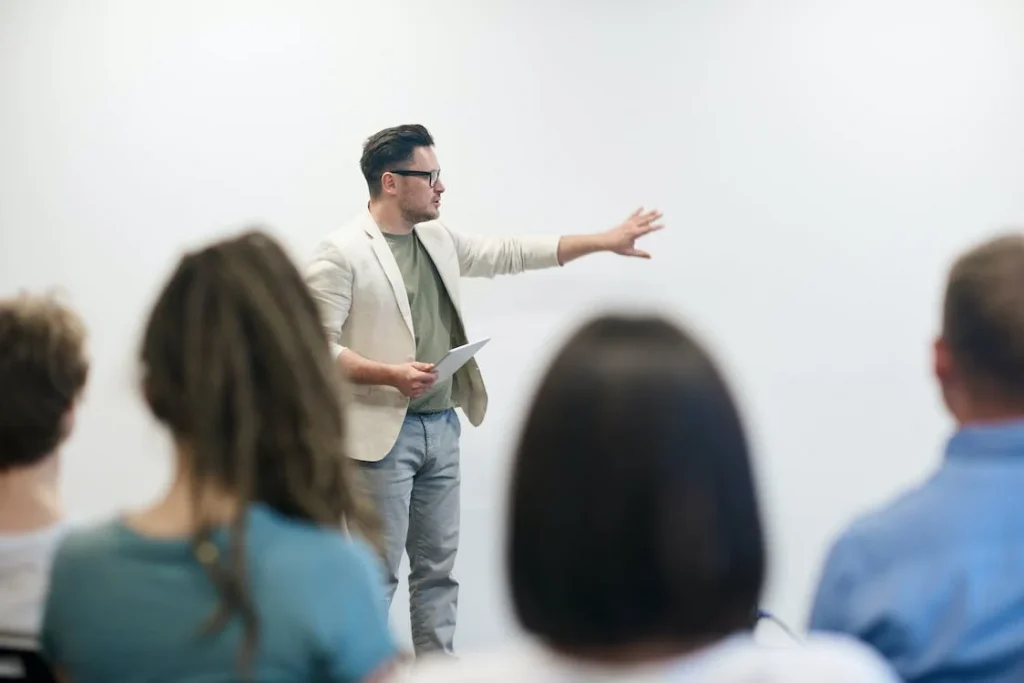 #2 Emphasize the benefits of your software
Emphasizing the benefits of your ERP software is crucial for attracting potential customers and differentiating your software from the competition. To effectively market your software, it is important to highlight the key features and benefits that it offers, such as improved efficiency, cost-effectiveness, scalability, and customization. Ensure your messaging offers concrete solutions to the problems your customers and prospective customers face.
Potential customers want to know how your software will make their operations more efficient and streamline their business processes. By highlighting the benefits of your software, you provide them with a clear understanding of how it can help to improve their operations.
It's also important to provide real-life examples of the benefits that your software has provided to other customers, as this helps build trust with potential customers and increases the chances of them choosing your software over the competition. Offer testimonials and feature product reviews throughout your marketing materials. At events, bring satisfied customers who can help answer questions and share their experiences with attendees.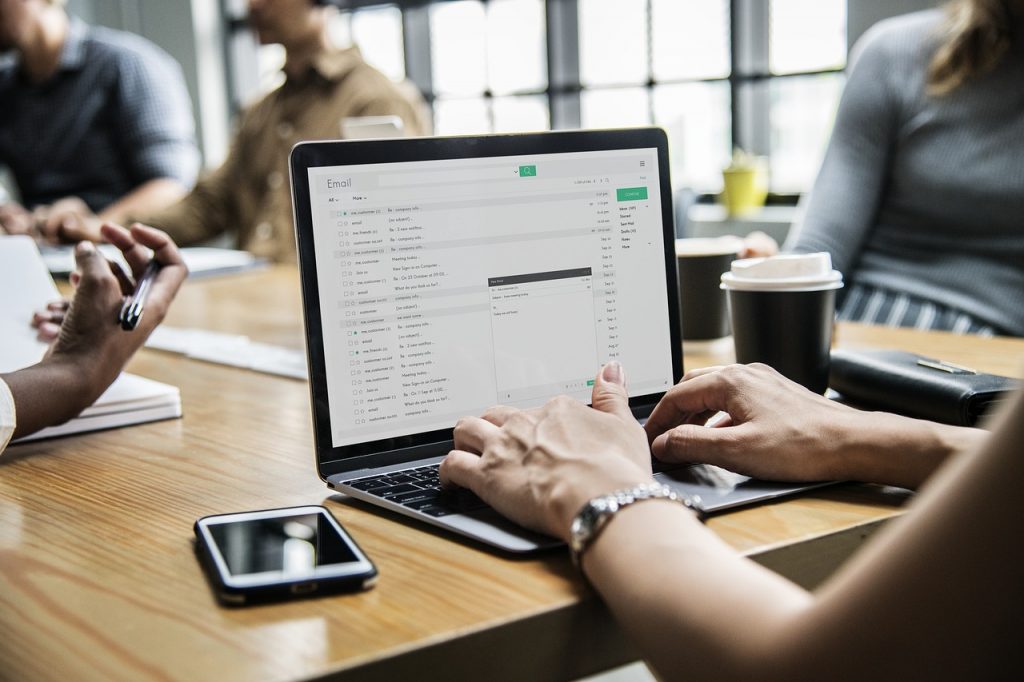 #3 Leverage online marketing
According to Marketing Insider Group, most marketers plan to increase their content marketing budgets as we settle into 2023. With the rise of digital marketing, ERP software companies also need to leverage online marketing channels to reach potential customers. This includes optimizing your strategies on digital marketing tactics like search engine optimization (SEO), social media marketing, pay-per-click advertising (PPC), etc. Many B2B firms question the utility of using consumer-facing tools like social media but the success of other B2B firms, Adobe, for instance, argues against this notion. Remember that businesses are made up of people and those people frequently spend time on social media platforms.
To work out a proper online marketing strategy related to search engine optimization (SEO), work with a digital marketing agency in your area. SEO is the art and science of getting found online and since up to 70% of a business website's traffic comes from organic search (as you see in the graphic below), you can't afford to go it alone on this technical aspect of online marketing.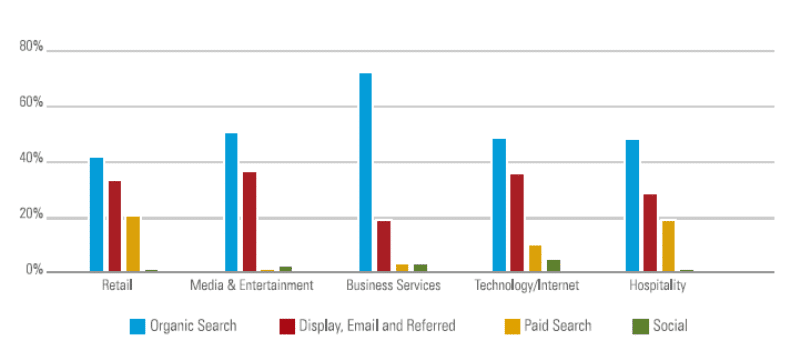 Working with an agency that can help you with global as well as local SEO solutions. For instance, if your company is based in Fort Lauderdale, South Florida, look for a local but competent SEO agency there. When it comes to providing services related to SEO, South Florida has a lot of options, including many popular ones in Fort Lauderdale. Any top service provider for search engine optimization in Fort Lauderdale can help you with efficient SEO solutions, including search rankings and link building. The SEO specialists at these agencies are also well-versed in technical SEO, which allows you to fully optimize your ERP-related content according to your business needs.
#4 Offer free trials or demos
One of the best ways to attract potential customers to your ERP software is by offering free trials or demos. This allows potential customers to experience the software first-hand and see the benefits it offers. Offering a free trial or demo will also help to build trust with potential customers and increase the chances of them becoming paying customers. Since this software is complex, offering a trial also demonstrates how customers can use the software to reach their goals and objectives. Once a company invests time and effort in making the free trial work, it's difficult to imagine going back to its old way of doing things.
#5 Build strong partnerships
Building strong partnerships with other businesses and organizations in the industry can provide numerous benefits for ERP software companies. By working with complementary businesses and organizations, ERP software companies can offer a complete solution to customers and provide additional value to their software offerings. For example, partnering with consulting firms can help companies to offer a full-service solution to customers, including implementation, training, and ongoing support.
Partnering with technology providers can help companies to integrate their software solutions with other systems, providing customers with a seamless solution for managing their operations. Additionally, partnerships with other software companies can help to expand the customer base and reach new audiences.
To build strong partnerships, ERP software companies should focus on creating mutually beneficial relationships. This can include sharing resources, cross-promoting each other's products and services, and working together to develop new solutions.
Conclusion
That's all for this post. Stick to these tips while building your marketing strategy, and your ERP software company will generate a lot of good leads that will help your business grow.
Need marketing help to support business growth?
We welcome the opportunity to show you how we can make your marketing SIZZLE with our data-driven, results-oriented marketing strategies.  Sign up for our FREE newsletter, get our FREE guide to creating an awesome website, or contact us for more information on hiring us.
Hausman and Associates, the publisher of MKT Maven, is a full-service marketing agency operating at the intersection of marketing and digital media. Check out our full range of services.