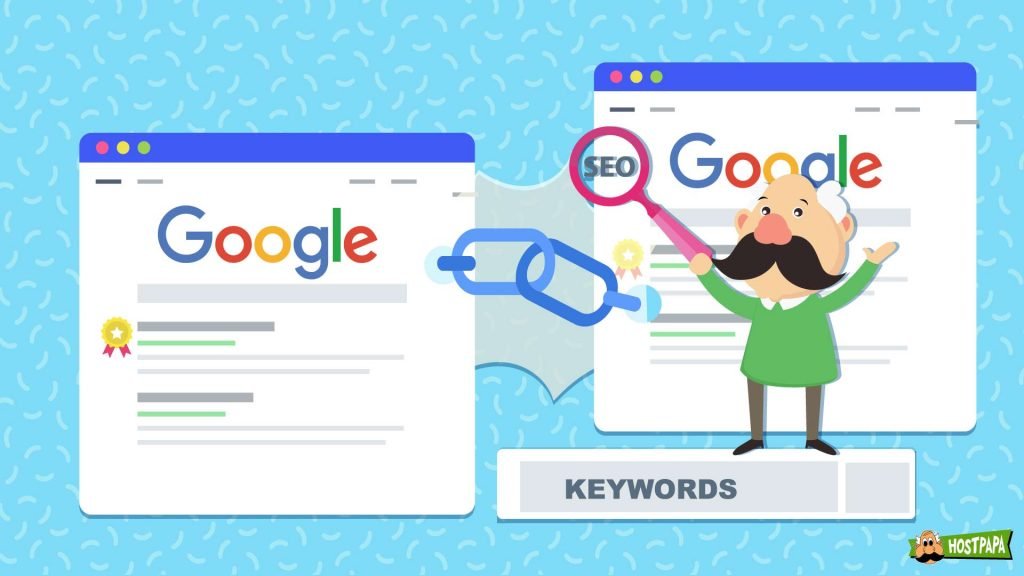 A reported 92% of marketers believe links will continue as a critical ranking criterion in Google Algorithms in the next five years, according to HubSpot. When your website receives links from other high authority websites, Google and other search engines recognize these backlinks as an endorsement of your content by respected members in your niche. Sites with numerous backlinks not only gain authority but also show up first in the search results, bringing more traffic to your site. Thus, getting authority websites to link back to your site remains one of the top SEO strategies for being found online. So, what's your link-building strategy, and how do you implement that strategy?
An obvious first step in your link-building strategy involves writing great content that is entertaining or informative, using backlinks to other high-authority sites to demonstrate your content is well-researched. But, what other tactics contribute to link building? Here are 5 link-building strategies designed to boost your online traffic.
Guest blog with a strategy in mind
Building links through guest blogging is rewarding if you use an effective strategy. Guest blogging strategically means setting a clear goal or goals as well as metrics to judge the success of guest blogging efforts. For example, if driving more traffic to your site is your objective, focus on finding high-ranking websites, and pitch your content ideas in hopes of getting published on their sites. When you guest post on authoritative blogs, you get at least one backlink within the article or the bio section, preferably both.
Also, site owners and their readers likely share your content on social media platforms. These social shares bring your content to the attention of your target audience and industry authorities, who may decide to link back to your content within the content they create.
Getting your content accepted for high authority sites (we call this DA or domain authority), is challenging as most of these sites get numerous inquiries every day from folks who wish publication on their site. Take time to understand the blog's audience, user experience, and find out which types of content get the most social shares before writing to pitch a guest post. Then, if accepted, write high-quality content that fits the site's audience and meets the editorial guidelines set out on the website.
As an example, I get 15 or more inquiries every day. I send a link to my guidelines and still about 90+% of the resulting post never get published due to poor quality.
Link outreach
Link outreach involves reaching out to people in your industry niche and introducing them to your content. Most link-building strategies focus on outreach because of the benefits it offers to businesses. As long as you have linkable assets like product reviews, blog posts, infographics, or tools, you're likely to get takers. Just ensure you never promise reciprocal backlinks with these other websites as these incur a penalty from Google.
Link outreach campaigns expose your business or brand to a broader audience than yours, resulting in higher website traffic. You also enjoy a boost in search engine rankings and obtain more organic backlinks. However, you may find this technique stressful, as it demands a lot of manual work and time to establish long-term relationships with prospects.
Most entrepreneurs resort to buying links, which increases the risk of being penalized by Google. If you have a busy schedule or lack the necessary SEO skills but want to maintain your site's integrity and rank higher, consider outsourcing link-building services instead of buying links. Agencies are not all the same. That said, make sure you take your time to get in touch with a couple of them before making a decision. Discuss their strategies and how they are planning to help you and your website increase its authority and ranking over time. For instance, searcharoo.com can be a great option to start.
Leverage broken link building strategies
The broken link-building strategy is an effective and scalable option if you invest time and effort. It involves finding broken or dead links on a website and creating content similar to the broken resource. Reach out to anyone linking to the outdated content and ask them to link to the working resource you've recreated. After all, nobody wants dead links associated with their blog posts because they result in poor user experiences.
By leveraging broken link building, you obtain valuable links that increase your ranking. But you must ensure your recreated content is an excellent replacement for the dead resources.
Reclaim lost links 
Building links is a daunting task, and chances are you're losing many backlinks daily or even per hour. Fortunately, you can prevent the loss of backlinks by consistently creating a new stream of links. However, this method is time-consuming. You may want to try reclaiming your lost links instead.
To get the most out of link reclamation, you need to follow the right process. Start by checking the lost backlink reports using tools like Ahrefs' Site Explorer. Find links with the "linked removed" tag to get an idea of why you're losing links.
In most cases, you lose links if the linking page was rewritten. If that's the case, reach out to the site owner and ask if they can add the link back to their new content. Sometimes your links disappear when a page ceases to exist. However, you can have your links reinstated if you suspect the linking page was deleted by mistake.
You only need to contact the owner of the site and let them know. Make sure to maintain a high level of professionalism when reaching out to anyone linking to your posts.
Repurpose and share content
Content repurposing and sharing is an excellent tactic for building authority links for your business. For example, if you have interactive infographics, you can repurpose them into videos and share them on YouTube or other video-sharing sites. You can also repurpose videos into blog posts, case studies, or podcasts. These hacks allow you to attract a larger audience to your website and earn more backlinks without spending hours creating fresh content.
Another great option is syndicating your content to high-authority third-party websites. In this case, relevant sites publish parts or full versions of your blog posts, infographics, or videos on their blogs and then link them to the original content on your website.
Conclusion
Link building is an integral part of search engine optimization. And when done right, it boosts your site's ranking, resulting in increased traffic and conversions. Link-building strategies like guest blogging, outreach, and link reclamation help you obtain authority links and improve your business presence online.
Need marketing help to support business growth?
We welcome the opportunity to show you how we can make your marketing SIZZLE with our data-driven, results-oriented marketing strategies.  Sign up for our FREE newsletter, get our FREE guide to creating an awesome website, or contact us for more information on hiring us.
Hausman and Associates, the publisher of MKT Maven, is a full-service marketing agency operating at the intersection of marketing and digital media. Check out our full range of services.