Running an online store offers major advantages for would-be entrepreneurs with limited startup financing, due to the low costs involved in getting an e-commerce store up and running. Plus, the returns for e-commerce are higher than average returns for brick-and-mortar stores (as you can see below). E-commerce is now worth well over $ 5 trillion and the acceptance, and even preference, for e-commerce rose significantly during the pandemic. Experts don't expect that growth to recede with the return to normal consumer behaviors, but continue to grow. Even more encouragingly, there are many examples of SME owners that created successful online brands. Yet, you can easily sink your e-commerce brand if you don't do things the right way. Below, we discuss the top 5 failures that can sink your e-commerce. If you're making any of them, fix the problem as quickly as possible to avoid more damage to your online store performance.
Factors that can sink your e-commerce store
Setting up an e-commerce store isn't as straightforward as you might think. It takes more than designing a website and then sitting back to wait for the money to flow in even though third-party providers like Amazon and eBay make your job easier than ever before by providing a platform that enjoys millions of visitors each day. You still need to build a business plan that lays out all the steps and tactics you need for success based on thorough research, not conjecture. If you don't know how to start building a business or marketing plan, check out the pages of this website (especially the highlighted link) for guidance.
Once you have a plan, it's time to build a series of action plans to guide your activities on a day-to-day basis. Be sure to include KPIs (key performance indicators) and performance standards related to these KPIs to provide insights you can use to improve performance.
You still face some challenges that can sink your e-commerce efforts. Recognizing these threats, creating concrete plans to avoid them, and contingency plans for recovery, if they arise despite your best efforts, will help you keep the ship afloat in rough waters.
1. Downtime and data breaches
For success, you must ensure your website is up 100% of the time. Downtime essentially closes the doors on your customers and can cause frustration on their part. Once you lose them, getting consumers to return is very tough indeed. Plus, sites with downtime damage their reputation with search engines which results in challenges in reaching new customers searching for the products you sell.
Reducing downtime means finding a host that can guarantee nearly complete uptime. I hosted this website on Siteground over the last 5 or 6 years and I never experienced more than a small amount of downtime. In all cases, they warned me ahead of time to expect downtime as they made upgrades. Using a cheap hosting company (and I won't name names) usually means you experience a lot more downtime. So, choose your hosting company carefully.
Cyberattacks are a known major threat to modern businesses and that threat grows every year. The breaches also become more damaging over time as cybercriminals learn new ways to damage your business including ransomware that shuts down your system until you meet their demands. Breaches can cause any number of headaches for e-commerce companies that might expose customer data to hackers and the reputational damage that causes. They also might lose access to internal data, such as inventory resulting in poor customer service. Worst case, these attacks might result in the failure of your business. Managed IT support and cybersecurity teams can help you avoid cyberattacks or help you regain control of the situation after an attack. Here again, choosing a great hosting company limits your exposure to cyberattacks, as well.
However, it's equally important to remember that IT teams enable your site to maintain optimal uptime and defend against attacks. So, hire a team with this expertise or hire an agency to help secure your site.
2. Poor website and support
Most consumers are willing to pay more for a better customer experience. Keep this in mind as you build your e-commerce platform. Unfortunately, many small businesses don't appreciate the impact of a great customer experience and try to build their website cheaply. This is a HUGE mistake on the order of building a physical store that's falling apart in a bad neighborhood and then simply throwing merchandise on a folding table. You would never see success with that strategy regardless of your prices. Using website builders like Wix, despite its huge advertising budget aimed at small businesses, is one such example of how to sink your e-commerce site quickly. Not only is it MUCH harder to build your site on Wix than promised in their ads, but your website also looks like many other websites in related businesses and is nearly invisible to online shoppers unless they search for your business by name. For around $150 you can build your website with a great hosting company (which makes your site findable online) and tools like WooCommerce and website builders like Elementor make it easy to develop a website without writing a line of code. I even provide step-by-step instructions on how to build a website for the cost of signing up for my newsletter, which will also help you optimize your performance.
When your company is built on an e-commerce model, online customer care is also a key element of the customer experience. Ensuring your database contains accurate pricing, shipping, and inventory measures mean you offer fewer surprises to customers who want to place an order. Late delivery due to out-of-stock or slow shipping may cost you a customer for good. Ensuring your shopping experience flows smoothly and reduces the effort needed by the visitor who wants to buy something increases your conversion rate. Adding a chatbot or live chat options means you can answer visitors' questions in real-time to promote conversion. These same chatbots and online customer service folks can also handle routine problems to reduce customer dissatisfaction.
These online communication channels offer a tool that also allows your team to guide leads toward sales or embrace upselling opportunities. Conversely, slow customer care methods like email support or long holds on phone calls could cost you dearly. While waiting for a response, many consumers search for alternative solutions, which may result in losing a sale to a competitor.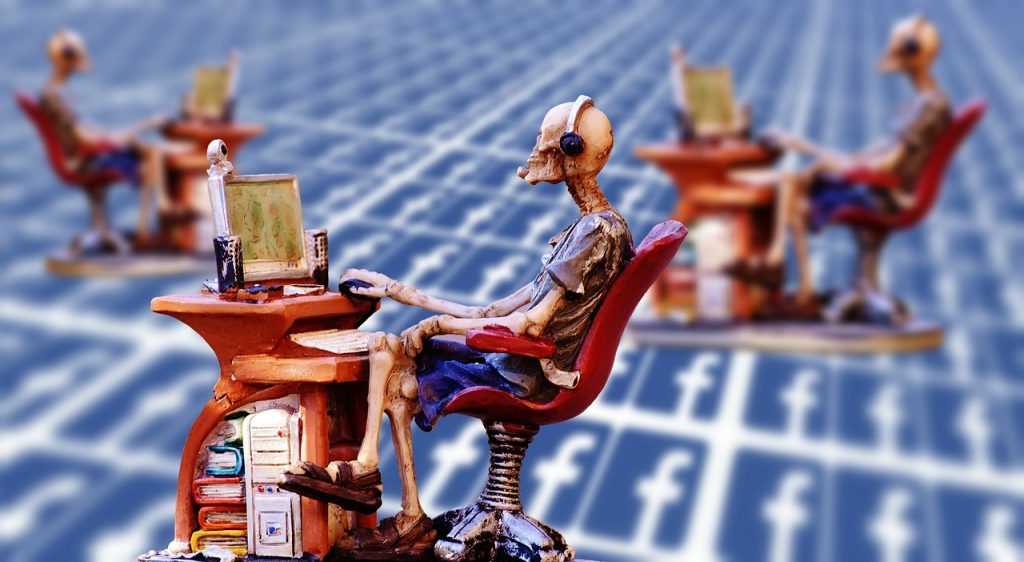 3. Poor insights
One of the biggest advantages for online retailers is access to real-time information. If you don't have a comprehensive system for collecting and analyzing data related to your e-commerce business, you're much more likely to fail or, at a minimum receive subpar returns. You have immediate access to the following and should analyze this information on a consistent basis:
current inventory levels by SKU (stock-keeping unit or a unique identifier for each product type) and anticipated inventory based on replenishment from suppliers
interest in each product in your store based on visits to the product page, the number of visitors who added the product to their cart, and the conversion rate
who is buying your product based on age, gender, technology (ie. mobile versus desktop), location, and even interests
the average order value for visitors based on similar segmentation variables
where the conversion process breaks down, such as the number of abandoned shopping carts
results from experiments testing different aspects for optimizing performance such as testing pricing, delivery schedules, images, and CTA (call to action)
which channels were used to reach your site, which channels resulted in the highest conversion rates, etc
Obviously, you can assess even more data using Google Analytics GA4 to track performance across your website, app store, and YouTube. By adding tags to email CTAs, social media advertising, and other advertising efforts, you gain nearly crystal ball insights to help you optimize your performance.
4. Supply chain issues
The majority of your e-commerce business focuses on the digital arena. Nonetheless, there are still several key factors behind the scenes that occur in the real world. Managing your supply chain amid challenges is one of the biggest headaches for businesses of all types in this post-pandemic age where companies still struggle to find workers for their factories, drivers for their trucks, and personnel at ports to load and unload ships. Today's supply chains require advanced skills in inventory management to ensure sufficient inventory and shipping to ensure products reach customers when promised.
We live in a world where customers expect to receive their goods in the fastest time possible. If you can do this while also embracing eco-friendly packaging, the benefits are huge. Besides, when this part of the operation runs smoothly, you can pay greater attention to aspects like marketing and customer care.
5. Forgetting loyal fans
It's great that you want to win new customers. However, you should never forget that your most loyal followers are responsible for a large percentage of your revenue in many businesses. Loyalty programs and similar tools that show your appreciation and encourage more sales are ideal for ensuring the customer lifetime value from existing customers. Not least because it's cheaper to remarket your business than to replace lapsed customers with new ones.
A lot of data can be used to make the process even smoother. You will also find that testimonials and using affiliate programs can turn loyal clients into your greatest advocates. Even if your audience grows at a slower rate than you'd ideally like, the fact is that your established clients will keep the firm afloat.
Conclusion
If you can avoid these 5 problems that can sink your e-commerce business, your chances of success go up. Planning for unavoidable problems related to these five challenges means you can quickly recover and limits the damage they represent. Good luck.
Need marketing help to support business growth?
We welcome the opportunity to show you how we can make your marketing SIZZLE with our data-driven, results-oriented marketing strategies.  Sign up for our FREE newsletter, get our FREE guide to creating an awesome website, or contact us for more information on hiring us.
Hausman and Associates, the publisher of MKT Maven, is a full-service marketing agency operating at the intersection of marketing and digital media. Check out our full range of services.