Customers should be the center of everything you do as a business because customers vote for your brand by spending their money on your products (goods and services). Unless you provide superior customer service, you'll quickly find your sales dry up and no amount of financing in the world will keep your business afloat once customers leave for greener pastures. That's why you should strive to excel in customer service and that should be one of your top priorities if not the most important goal for your business. You must ensure that customer satisfaction is paramount within your business because this kind of thing is key to your long-term success in the age of relationship marketing. Gone are the days when you could hoodwink unsuspecting customers into buying your products and then ignoring their experience with you. Even before the Internet, such callous behavior toward customers generated negative word of mouth that might damage your reputation beyond repair but now, with the explosive potential of complaints on social media platforms, especially Twitter, your collapse might happen in real time.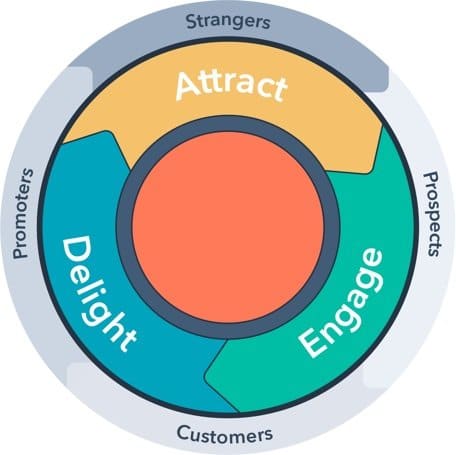 You can only get away with a bad reputation for customer service for so long before your business collapses like a house of cards. Business magazines are full of mistakes made by businesses that pissed off customers and those businesses no longer exist. Businesses that are around for a very long time tend to put a lot of effort into understanding the wants and needs of their target marketing and work hard to excel in customer service.
If you don't know where to start along your journey to excel in customer service, you've come to the right place. Here are a few ideas that can help master the art of customer service.
How to excel in customer service
1. Conduct a customer service audit
The place to start if you wish to excel in customer service is to perform a customer service audit, which assesses your existing customer service programs. This audit provides an objective review of your customer service processes to ensure you deliver the highest quality customer service 100% of the time. Don't view the audit as a critique of your customer service staff but as a way to ensure you have the right processes in place and everyone involved understands their role in providing superior customer service.
The hallmark of a customer service audit is the metrics used in the evaluation as the more concrete the metrics, the better you can truly assess your customer service program. Also, you want robust metrics beyond simply assessing customer satisfaction to provide a more nuanced view of the process and to offer insights on how to improve your customer service.
While every business has unique elements, here's a customer service checklist you can use as a starting point. Edit it to suit your own circumstances and needs.
The easiest way is to ask customers – survey them on their experiences and encourage them to provide feedback.
Monitor both complaints and compliments, as well as customer service metrics. Some factors that you should consider when reviewing the quality of customer service include:
speed of service ie. how long did customers wait for service
accuracy of service ie. did customers need repeated efforts to get service or did customer service solve the problem the first time
staff professionalism ie. was your staff empathetic, knowledgable, and spent the time necessary to assure customers got the help they needed
customer outcomes ie would customers buy from you again, would they recommend your services
2. Which tools to use for reviewing the quality of customer service?
customer satisfaction surveys
customer service records and complaints
comparisons to competitors' performance
mystery shopping programs
3. Create a culture that surrounds customers' needs
If you want to have amazing customer service within your business, it's wise to foster a customer-centric culture. If you have a culture that supports customers within your organization, it means that your team's mindset is focused on helping customers. Employees are more aligned with putting the customer at the center of attention and at the center of every interaction when the entire culture supports customer needs.
That includes the metrics you use to evaluate both the customer service and the customer service employees. Setting time limits for customer-employee interactions is a sure way of failing to deliver excellent customer satisfaction as employees rush through the conversation without truly listening to the customer's needs and taking time to ensure they understand the solution. The situation gets even worse if employee compensation is tied in any way to achieving this time limit for all calls.
Part of setting a supportive customer culture is treating your employees well (after all, we don't call them internal customers for nothing) and ensuring they have the tools they need to satisfy customer queries and complaints. For instance, Marriott keeps gift baskets in the back room. When a guest comes to the front desk with a complaint, employees are empowered with a variety of solutions to compensate the guest for any inconvenience. That includes handing them a gift basket or comping part or all of their bill. The employee doesn't need to track down a manager or call someone to get authorization for their actions, they know they have the right to handle the problem right there. The result is very high customer satisfaction among guests after staying in a Marriott property.
Creating a customer culture doesn't have to be something you put too much pressure on, but adopting the right culture can lead to amazing results. When you have a customer-centric culture, you have the foundation for delivering the kind of experience customers value, keeping employees happy (no one wants to get yelled at while at work), and ensuring positive reviews and word of mouth from satisfied customers that help your business thrive.
4. Implement the right communication channels
Obviously, communication plays a huge role in the perfection of customer service. Whether you plan to use outsourced customer services or you plan on taking care of things in-house, you want to make sure that you have a variety of channels through which customers may reach you. Phone, e-mail, live chat, and many other options exist and you should plan to use a variety of them so customers can reach you in the manner that's most comfortable to them. Many companies now offer customer service hours on social media platforms to offer customer service that's transparent and fast. I once had a student who was facing a serious disruption in her travel due to an impending snowstorm at her destination. She asked that the airline waive the change fee in light of this disruption but they refused. She went to Twitter and within a few hours, a customer service agent contacted her with a flight that allowed her to land before the storm. Everyone was happy and she went back on Twitter to applaud the airline. This transparency amplifies customer satisfaction by showing the company in a good light.
Make sure you have enough staff for each channel and ensure they are both knowledgeable and responsive. I noticed a tendency for small businesses to add a live chat to their websites since this is now an easy lift even for non-programmers. Unfortunately, they haven't installed a trained AI (artificial intelligence) chatbot on the site and don't have staff monitoring the chat function 24/7. When visitors enter the chat expecting to get help, they instead find no one's home. That's worse than almost anything you can do in customer service. By the same token, no one wants to sit on hold for hours on end or attempt to connect with customer service over and over without success, or have their email ignored for days on end. Also, remember that the internet is up 24/7 and customers live in different time zones. In the US, most of the population lives in the Eastern time zone, so ensure your phone lines are manned to correspond with working hours in the East regardless of your time zone.
5. Listen to feedback and continually look to improve
If you want to constantly improve in this area, you have to listen to customer feedback and valid criticisms. Trying to bury negative comments never works and the impact of the criticism is worse if you try to hide it. Instead, own your mistakes and show how you plan to fix the problems. Actively seek feedback even during the most tedious of times. It will help you in terms of addressing recurring issues. Look also to leverage data analytics in order to gain insights into the behaviors and preferences of your customers. If you regularly review performance related to customer satisfaction and response times, you will be able to track progress and identify all kinds of ways of enhancing your abilities. If you have the mentality of always wishing to improve, that will only enhance the culture that you build within your business.
Conclusion
I hope you now have a renewed commitment to excel in customer service and have some tools necessary to help you get better over time. Let me know what's working for you and enter any questions you have in the comments below.
Need marketing help to support business growth?
We welcome the opportunity to show you how we can make your marketing SIZZLE with our data-driven, results-oriented marketing strategies.  Sign up for our FREE newsletter, get our FREE guide to creating an awesome website, or contact us for more information on hiring us.
Hausman and Associates, the publisher of MKT Maven, is a full-service marketing agency operating at the intersection of marketing and digital media. Check out our full range of services.