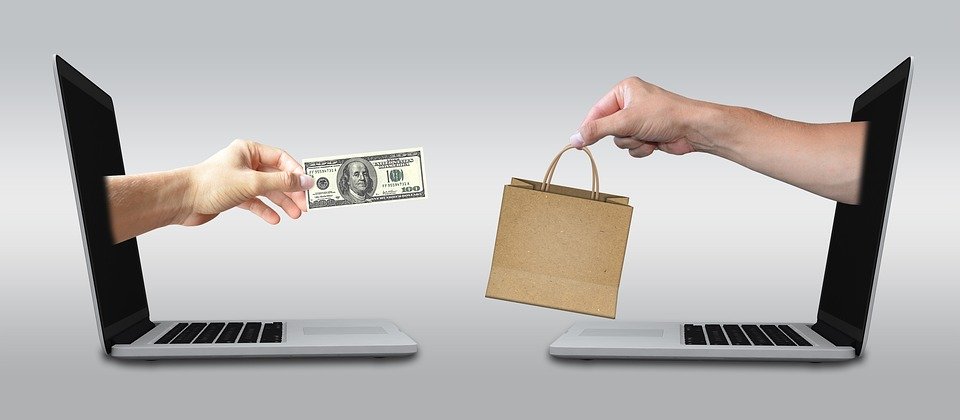 Starting and running a successful e-commerce business may seem a little complicated. Although e-commerce seems less risky, and it certainly doesn't require the expenses associated with a brick and mortar retail operation, successful e-commerce requires time, skill, and certain expenses. Taking shortcuts in the hopes of instant success never work out.
That said, starting an e-commerce business today has never been easier. And, with the right strategy, careful attention to metrics, and great customer experience, your chances of having a successful e-commerce business are high. If you ever wanted to start your own business, an e-commerce business might be the answer for you.
Whether you are purchasing a ready-made online store or setting up your store by utilizing an existing marketplace such as eBay, Amazon, or Etsy, set-up is fast. However, don't be satisfied with an out of the box e-commerce store, since your ultimate success relies on building a sound strategy then implementing the strategy effectively, and monitoring performance. You'll likely find making tweaks to your initial design and service options necessary to ensure the success of your e-commerce business.
In today's hyper-competitive e-commerce world, where new online stores join the fray every day and where mammoth retailers like Amazon and Walmart suck up the top spots in search, you need a strategy built on optimized social media and content strategies that help you stand out from the crowd. One of these content strategies, video marketing, is rated as one of the best ways to reach your desired audience. Investing in a great video production company is critical to building a successful e-commerce business.
Here are five additional steps toward starting an e-commerce business today:
Choose your niche and product carefully
When designing and developing your e-commerce site, you must decide on your business niche and the products you'll carry on the site.  According to Entrepreneur, several factors feed into your decisions regarding a niche and products for your new business, including a:
clear understanding of your target market and their needs
thorough evaluation of the potential competition within niches under consideration to identify a niche that combines your passions with unmet consumer needs.
detailed financial analysis to forecast potential sales and profits in both the short and long run
Once you've completed this early planning, your next step is to determine whether to buy an existing online store or build one from scratch.
Buying an existing store offers advantages including an existing customer base, online presence, and authority with search engines like Google. Obviously, these advantages decline or drop off entirely if the business you're considering hasn't optimized these factors or may turn negative if the store currently faces challenges in any of these areas. Recognize that the better the performance of the site you're considering is usually a direct function of the cost. Hence, you pay more for an established e-commerce business with a good track record of performance.
Building an e-commerce site from scratch eliminates the cost and potential negative consequences associated with buying an existing e-commerce business, but requires extensive skill and flawless implementation of a detailed strategy.
Obviously, there's the middle ground of operating your e-commerce business within an established platform like Amazon or eBay. You'll share profits when you use one of these platforms in exchange for the traffic visiting those sites. You must also face more direct competition as the marketplace platforms don't offer exclusive access to visitors, and even offer suggestions from competitors when visitors view your products.
Hence, this decision involves careful research and consideration, especially since changing your decision later involves substantial sales declines as you build your business differently.
E-commerce market evaluation
Once you decided on a few product ideas for your new e-commerce business, you need to conduct a thorough market analysis to determine whether the market has room for another competitor. Markets crowded with competitors or are dominated by large, successful, or well-established competition don't bode well for new entrants.
If your product idea looks promising, the next step is conducting a complete audit of the situation, including both external factors such as consumer culture and the economy, as well as building internal options that detail how your business will address the 4 Ps.
This study helps you grasp the level of competition you might find and allows you to benchmark yourself versus other e-commerce sites as well as guiding concrete decisions about adapting your internal options to accommodate the external environment.
Determine your target audience
One of the most critical steps when building a successful e-commerce business is determining your target audience. Creating a target persona highlighting the demographic, geographic, and psychographic characteristics that separate that group from other groups of consumers helps you determine not only which personas offer the highest potential for your business but how to reach those people. Your target market analysis involves thinking of traits of the people who are most likely to buy your product and services.
Knowing and understanding your target's characteristics is critical in figuring out how you are going to market your product. Your target market determines pretty much everything about your communication efforts from channels used for communication to messaging that resonates with your target.
Build your website
Your next step is deciding which platform you will use for your website and designing a website that's both functional and drives visitors toward a purchase.
You want to make use of one of the world's most popular, open-source e-commerce platforms to optimize reach. Designing and developing an e-commerce website can be quite a challenge, especially with no prior experience. However, gone are the days when websites were hardcoded with HTML and CSS. Today's websites use templates combined with CMS (content management systems such as WordPress and Drupal). Plugins like WooCommerce add all the functionality necessary for your e-commerce sites, such as shopping carts, online stores, and payment portals.
I commonly recommend against using so-called plug and play websites such as Wix and Squarespace to build your e-commerce website as these have poor SEO and handicap your business in other ways. If you're new to website development, I created a step-by-step guide to website development that walks you through the entire process.
Drive traffic to your e-commerce store
Before you begin building your e-commerce business, you need a detailed, carefully researched marketing strategy covering everything from front-facing marketing, such as SEO (search engine optimization) and online advertising, to back-end operations such as inventory management and fulfillment. Both must be in place before introducing your product to the world since nothing kills your brand faster than failing to deliver on your promises to customers.
We'll leave back-end optimization for another day and focus on front-facing marketing efforts to build a successful e-commerce business. First, you must drive traffic to your website then optimize the user experience to convert visitors. in addition to SEO and advertising mentioned earlier, you need strategies for content marketing, social media marketing, and email marketing, at a minimum.
As we discuss later, your target audience determines how you approach the task of driving traffic to your store, including issues of channel selection and content messaging.
Need marketing help to plan your business strategy?
We welcome the opportunity to show you how we can make your marketing SIZZLE with our data-driven, results-oriented marketing strategies. Sign up for our FREE newsletter, get the 1st chapter of our book on digital marketing analytics – FREE, or contact us for more information on hiring us.
Hausman and Associates, the publisher of MKT Maven, is a full-service marketing agency operating at the intersection of marketing and digital media. Check out our full range of services.