There are millions of small businesses worldwide, and each is struggling to stay afloat in its saturated niched. In fact, data show that a large percentage of small businesses fail within the first 5 years (as you can see below) so how can you help your small business grow effectively? Here are the top 5 tips to get you started.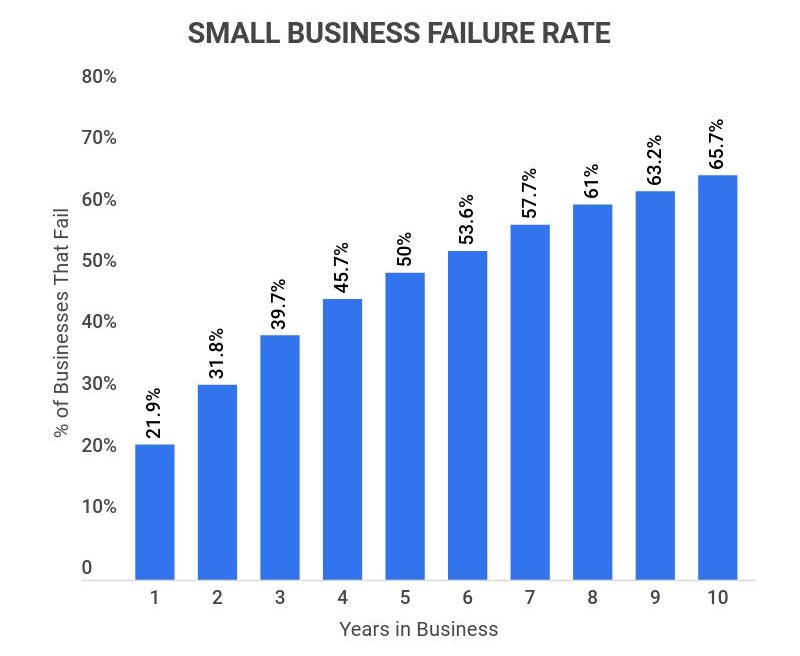 The rate of failure questions why so many businesses fail to thrive and the answer to that question might help your small business grow effectively. If we group failures into categories, we find that the top reasons for small business failure are:
Poor marketing, whether that's building a product when no need exists, ineffective marketing planning, not building a brand consumers admire, poor marketing and advertising (including some major gaffs that damage the brand), or not spending enough money on marketing
Cash flow probelsm, which sink more businesses than lack of funds. You must match revenue with expenses and cash flow problems result even when sales are sufficient if you can't collect money in time to meet your financial obligations. That means you need a rainy day fund for unexpected expenses or slow recievables, a startup fund to cover you until you start bringing in money, and careful forecasting to predict cash flow problems in time to find necessary funds to carry you over.
Not having a good team in place that possesses the necessary skills to handle the needs of the business. I always find students who want to start a small business yet have no business experience. That's a recipe for failure. Take some time to find the right people with a combination of skills and experience. Such people don't come free so plan for that in your startup budget. Ask for help if you need advice. Government groups like the Small Business Development Center (SBDC found at many universities) and SCORE (the Service Corps of Retired Executives) offer free couseling.
Unrealistic plans and insufficient research.
How to help your small business grow effectively
Whether you just began your journey as a small business or have been struggling for years, no one wants to see their business fail or their sales plummet. Revenue can be one of the biggest motivations for business owners to expand their work and stay invested in growing the business. However, every business owner agrees that finding a market for your business can be one of the hardest things to do when the competition is so high. After all, the thought of keeping your business afloat in the sea of competitors can be overwhelming.
Here are a few effective tips for small businesses to grow effectively and succeed over the longrun.
1. Start with the research
Starting a business is never as easy as it sounds. The days you could start a business and paste advertisements on sidewalks are gone. Nowadays, you must put a lot of thought and energy into a business idea to succeed. Before developing your business ideas further, start with your homework and gather the depth of data needed to complete a situation analysis (also called an environmental scan). After all, there are multiple competitors in almost every business market. You must begin by seeing what will make your business stand out in the pool of so many other businesses. That means understanding both your competition and what consumers who buy products in your market want, what they can afford (ie. the state of the economy), and how they make purchase decisions. You also need to understand how technology impacts your ability to compete and any legal issues you might face.
Therefore, research is essential for any business to succeed. Research can help you determine the market gap, notice successful strategies, and follow in the footsteps of successful businesses in your niche.
Most importantly, you can also gain insight into your target market. Understanding their needs and acknowledging their complaints is the way to a customer's heart. Of course, customers are always inclined towards businesses that care about them.
Focus on the local community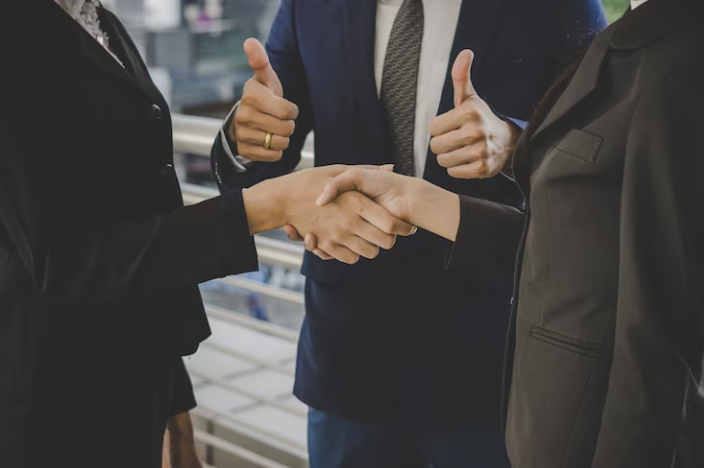 While every small business aspires to become global one day, it is hard to miss out on the importance of support from your local community. Nowadays, people are more and more conscious about the origins of the companies that they work with. In most cases, people are really interested in supporting their local businesses and small endeavors. Hence, it's best to make efforts to reach out to your local communities before taking steps to become globally acclaimed.
You can use local SEO strategies and head to LocalRanking.com to learn more about them. Local SEO can make your business more discoverable by the locals. Hence, your business will have more brand awareness, and growth will become unavoidable.
In addition, people love getting to know and supporting local businesses because, one way or another, the money ends up circulating back into the community. You may think one small business cannot make a lot of difference, but in reality, it's a big step toward sustainability.
Focus on customer satisfaction
Customers are the supporting pillars of any business. No business can dream of becoming successful without their support. Hence, it is fair to say that every business needs to focus on strengthening its relationship with its customers to pave a path to success. Many business experts agree that it is easier to retain existing customers than to make new ones. Therefore, it is best to focus on customer retention in every way possible. It all starts with knowing your target audience and understanding their needs.
Most importantly, customer satisfaction can also help you stay ahead of your competitors. After all, there is no better way for a business to thrive than letting your customers speak about the quality of your products and services. It is best for every business to try and avoid disappointing their customers in any way. However, it is best to fix the problems as soon as possible in case of an arising problem. This way, you can build customer loyalty leading to a rapid increase in your sales.
Of course, customer satisfaction isn't something you can wish into existence. You need to understand what contributes to satisfaction and, more importantly, dissatisfaction then put processes in place that avoid dissatisfaction.
Add diversity to your range
Every business understands the importance of adding diversity to their products and operations. The worst thing you can do to your business's progress is to think that the options for success are limited. Of course, limited products can get the attention of your customers, but there is a lot more that can be done.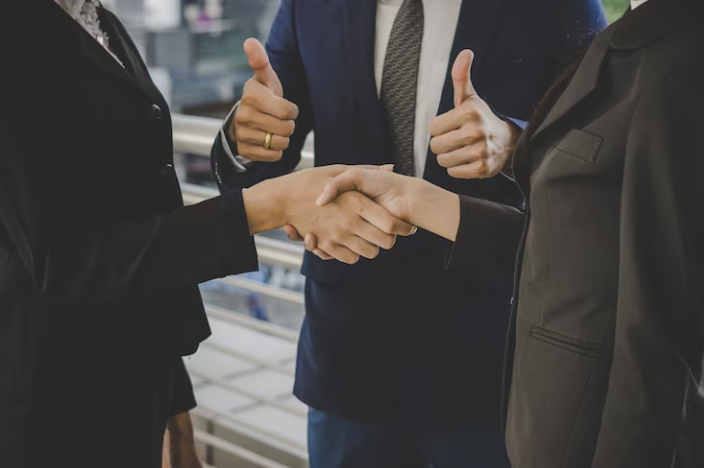 Once you get the trust of your customers over a product or service, it's not time to stop. Instead, it is an ideal opportunity to expand and add more to the range of your products and services. New additions can help you entertain existing customers and also get new customers.
Before you introduce a new product or service, make sure to research the market and interests of your target audience to move in the right direction. In addition, you can also be more mindful about creating the right strategies and marketing plans.
Improve as you go
Small businesses can take years to establish and work on brand awareness. It is not an easy journey, and many consider giving up every day. In such times, it is best to revisit the reasons why you are on this mission in the first place. Revisit your goals and go through your future plans once again.
Conclusion
Remember that there are many things along the way that may go wrong in the first attempt. However, giving up is not the only way. The ideal approach is to see what went wrong and improve your strategy along the way for maximum results.
Need marketing help to support business growth?
We welcome the opportunity to show you how we can make your marketing SIZZLE with our data-driven, results-oriented marketing strategies.  Sign up for our FREE newsletter, get our FREE guide to creating an awesome website, or contact us for more information on hiring us.
Hausman and Associates, the publisher of MKT Maven, is a full-service marketing agency operating at the intersection of marketing and digital media. Check out our full range of services.