This is how I feel when someone tells me content marketing doesn't work.
Just like the gym doesn't work unless you go in and feel the burn, content marketing doesn't work if you just put something up and wait for the customers/ clients to beg you to take their money.
That's not how content marketing works — but it does work.
Content marketing is the cornerstone of digital marketing
Since 2012, content marketing is the cornerstone of your digital marketing strategy[Tweet "content marketing is the cornerstone of digital marketing"].
That's when Google introduced Panda. Penguin, Hummingbird, and Pirate, and a bunch of other updates soon followed. These algorithm updates determine where you show up when users search for keywords you want to rank for. Google is determined to foil any efforts to rank on keywords artificially and requires sites to provide value to consumers. Period.
So, all those "blackhat" tactics, keyword stuffing, backlink buying, code tweaking, and other SEO tricks won't help your SERPs (how close to the top you show up in search) and could seriously damage them.
That doesn't mean you should just put up content and do nothing to help bring your target market to your site. Geez, that's like joining a gym then never walking in the front door.
What can you do to promote your content, bring the right kind of visitors to your site, and manage the customer journey to deliver paying customers?
A lot.
Making content marketing strategies that work
1. Consistency
I've said this many times on this site — post content consistently. At least once a week.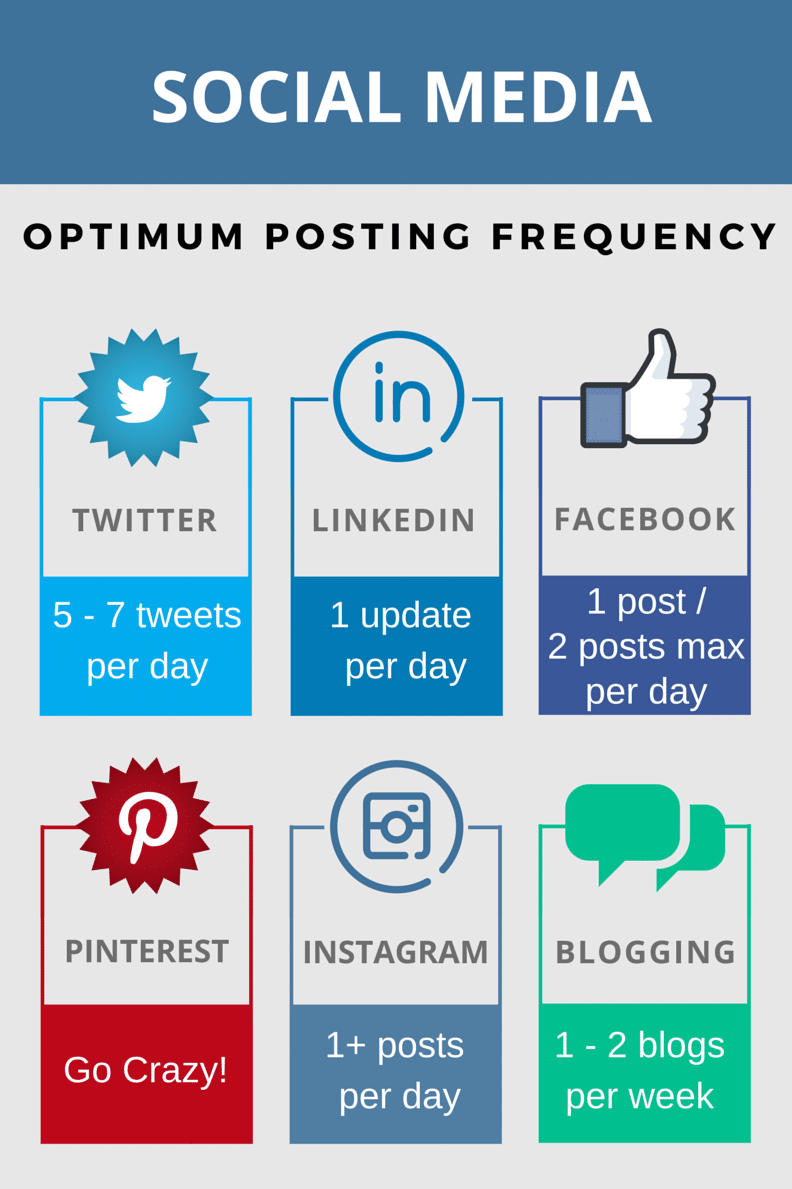 Posting weekly or more frequently generates customers (with 70+% of blog owners saying they gained customers from their blog), but the number of customers you gain drops pretty dramatically once you drop below 1 post a week.
Don't feel the need to just post crap, either. Post something visitors will find valuable — valuable enough to share.
2. Pay it forward
Backlinks and social shares are the currency of content marketing and figure prominently in the search algorithm.
While Google guards its algorithm the way the Colonel guards the 16 spices in KFC, SEO experts have some good guesses of what's in it and how important each factor is toward your website's score. Moz created a nice infographic that summarizes these expert opinions and you can find it here.
You can't just buy your way into high ranking anymore. Now, you have to do it organically. That means engaging with other website owners and doing a little tit-for-tat horse-trading. Sometimes that means paying it forward by mentioning them to earn a return mention.
3. Social media
Content marketing relies heavily on social to endorse and recommend content.
That means you need to focus on SMM (social media marketing) to build your social networks, engage them, and leverage them to amplify brand messaging.
You need both content creation and content curation to optimize SMM. And, share your own content at the right time in the right place to be effective.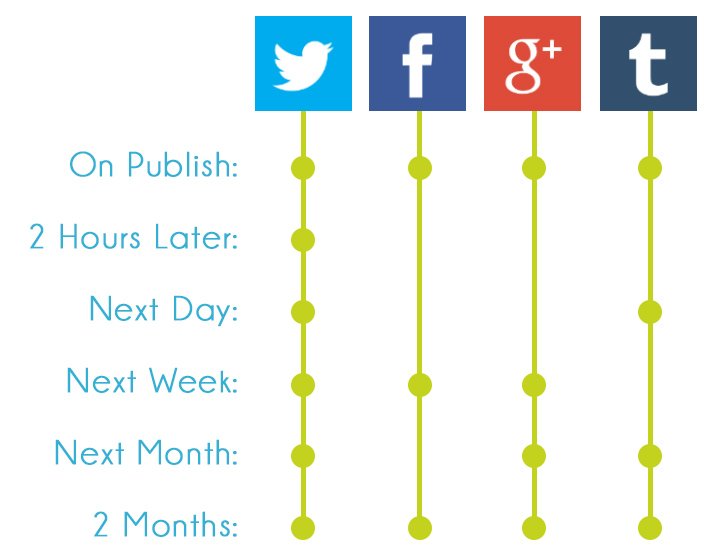 Here's something from Buffer to guide you through sharing your content. I modify this schedule a little bit, but it's a good starting point.
When I implemented the Buffer sharing schedule, I nearly doubled my organic reach and saw my visits/ day DOUBLE.
Determining what time to post (and what day of the week works best) depends a lot on your target audience, I found. Here's what some experts say about when to post on social networks.
4. Monitoring
You'll never optimize content marketing unless you monitor it.
Set up key metrics that correlate to your KPIs (key performance indicators) and goals, then monitor them.
Set up A/B testing to determine which content (headlines, keywords, images, CTA, etc) works best.
Construct conversion funnels and map out the customer journey.
Break all these metrics down by channel and campaign.
5. Variety
Not only is variety the spice of life, but it's also the key to successful content marketing strategies. Spice up your content marketing with some (or all) of these:
Video
Infographics
Images
Podcasts
Interviews
Memes
Cartoons, like the one above
How-to (BTW, I'm gonna start a series on how-tos so keep your eyes open)
Lists
Cast studies
Research/ data
Q & A — which I'm considering bringing back as a weekly feature
Book reviews
Product reviews
Roundups
Stories
Predictions
Worksheets
Templates
White papers
Need marketing help to support business growth?
We welcome the opportunity to show you how we can make your marketing SIZZLE with our data-driven, results-oriented marketing strategies.  Sign up for our FREE newsletter, get our FREE guide to creating an awesome website, or contact us for more information on hiring us.
Hausman and Associates, the publisher of MKT Maven, is a full-service marketing agency operating at the intersection of marketing and digital media. Check out our full range of services.