When it comes to starting a business, nothing is more important than creating awareness among members of your target market. Awareness is the first step on a customer journey leading to conversion, which rings your cash register. I mean that is, after all, how you make money. By increasing awareness (or creating awareness for a new brand) you start on your goal of making your business successful and the greater the awareness, the higher your conversion rate. And, awareness, as well as every other step in the customer journey, requires a sound marketing strategy flawlessly executed. If you want to learn more about how to create a great marketing strategy, take a look at this post. Today we'll focus on just 4 tactics to market your new business and build a successful startup.
1.    Distribute Business Cards
If you're planning to start a new business, or probably already have a business, or at least the unique idea that will underpin your new venture and a marketing strategy to guide you toward your goal. Now's the time to make sure you have a business card that represents your company in a good light. Tons of options exist for business card printing, so do your homework to find a company and don't just go with the least expensive option. Look at the quality of the card, how flexible they are in terms of images, fonts, and other elements that build a personality for your brand, and their delivery performance. The last thing you want is to run out of cards before a big networking event because your printer didn't meet its promised delivery date. Also, always keep a bunch of cards on hand for unexpected opportunities to share. 
Not only are business cards affordable, but a card that is eye-catching will undoubtedly leave a positive impression of your business on the receiver.  An attractive business card contains relevant contact information imprinted on it to allow a prospective client to reach out when needed. But, don't limit your design to boring text, today's card options allow for tons of different fonts, images, patterns, and materials. You might choose a plastic card or metallic one, especially one that's transparent, or a magnetic card, or one with a unique design.
You probably recognize the wisdom of creating unique cards based on your own experience or you'll learn it quickly. At the end of an event, you might end up with hundreds of business cards and the faces that go with those cards begin to run together (you might consider putting a headshot on your card to make it easier to match a card with a face). You might have a great conversation with someone and fail to pick out their card from the huge stack you accumulated. Handing someone a card that's unique, cements the connection between meeting you and your business card.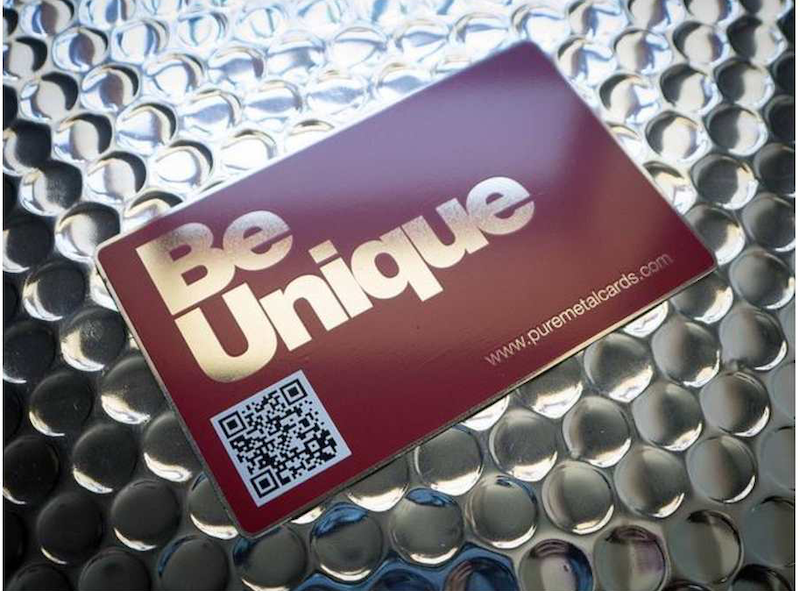 Just as it's important to create a unique business card, think about how you distribute your cards to maximize their impact. Some folks consider an event successful if they dumped a bunch of business cards around the room. That doesn't help market your new business. Instead, your card likely ends up in the trash as attendees go through the stack they acquired.
As an alternative, strike up a conversation before handing out your card. Start with the proposition of helping the person with some pain point they face, rather than how they can help you — pay it forward. Make sure that your initial meeting with the potential customer is an impressive one. Now, not only will the person think more favorably about your business, they'll remember you and retain your business card for future use.    
2. Market your new business with digital
The 21st century is the age of digital marketing, especially social media. Social media helps people keep in touch. However, it can do more than just that. Use social media to market your new business by creating a page on Facebook, a profile on Twitter, or something on another social platform to promote your company.  Unless you have a ton of resources, start small with just 1 or 2 social platforms that make sense based on your target market. That's because it takes much more than creating a page and expecting folks to find you — not with nearly 2.5 billion users just on Facebook alone.
You'll need a content marketing plan to ensure you post the right kind of content for each chosen platform on a consistent basis if you want your social media efforts to bear fruit. Engagement is the name of the game.
To step up your game, create a YouTube channel, too. There you might post 'introduction' and 'how-to' videos on your products and services to further create engagement and to answer questions potential customers have.
Social media is also a great way to keep in touch with your clients. And, social media is like consumers' living rooms and you'll learn a ton about what they want, how they feel about your brand, as well as your competition, and you'll learn the hot buttons that make them buy.
Of course, digital is so much more than just social media. Think about SEO, content marketing, e-commerce, and other aspects of digital as options to market your new business.
3.    Create a 'Google My Business Account'
Wouldn't we all like for everyone to know more about our business?
That's feasible when you create a 'Google My Business Account'.
Google My Business is a free marketing tool provided by Google to help users find local businesses online using the physical location of the user's device to provide enhanced information about the business. See the example for Lowe's store.
Enhanced local listings provide salient information users need right now and display it on both mobile and computer devices. Notice information and a map of your locations, links to your website and directions, hours, phone number, and other information provided by the owner or manager.
Finally, notice the ratings from other users related to the business. The listing even offers users opportunities to review or answer questions about the business that might help other users.
4.    Ask For Reviews
Did you know that 84% of people trust 'customer reviews' as much as they would trust a personal recommendation? That's important because reviews help customers build trust in your brand and the company. So, don't be afraid to ask customers to review your business.
Sometimes, even with requests for reviews, customers don't post–they get busy, they get distracted, life intervenes. That's natural. Maybe you need to give a little nudge. Try creating a contest or offering something extra (maybe an appetizer on their next visit) to folks willing to post an honest review. Remember, only honest reviews work and, if a review looks like it's biased, it may hurt your business more than helping it. Thus, you only want folks to provide something showing they posted a review, not the review itself to win or get the extra service.
Need marketing help to support business growth?
We welcome the opportunity to show you how we can make your marketing SIZZLE with our data-driven, results-oriented marketing strategies.  Sign up for our FREE newsletter, get our FREE guide to creating an awesome website, or contact us for more information on hiring us.
Hausman and Associates, the publisher of MKT Maven, is a full-service marketing agency operating at the intersection of marketing and digital media. Check out our full range of services.