Supply chain optimization allows you to meet consumer demand, getting products to customers at the right place, right time, and the right price. Supply chain optimization starts with choosing the right partners, whether upstream partners like suppliers or downstream partners like retailers. Building a supply chain is somewhat like a marriage where you go from being strangers to partners, with associated strategies for conflict management, cooperation, and open communication.
If we learned anything from the global pandemic, at least as it impacted business operations, it's the importance of supply chain management to the success of your business. From the fruitless search for toilet paper and PPE (personal protective equipment) early in the pandemic to needles and unique components of the vaccine that offers the best solution allowing us to return to normal, supply chain optimization allows us to survive as a people. Supply chains contribute to the smooth running of business processes whether they're responsible for distribution or form integral parts of your product. With that in mind, here are four tips to plan for supply chain optimization.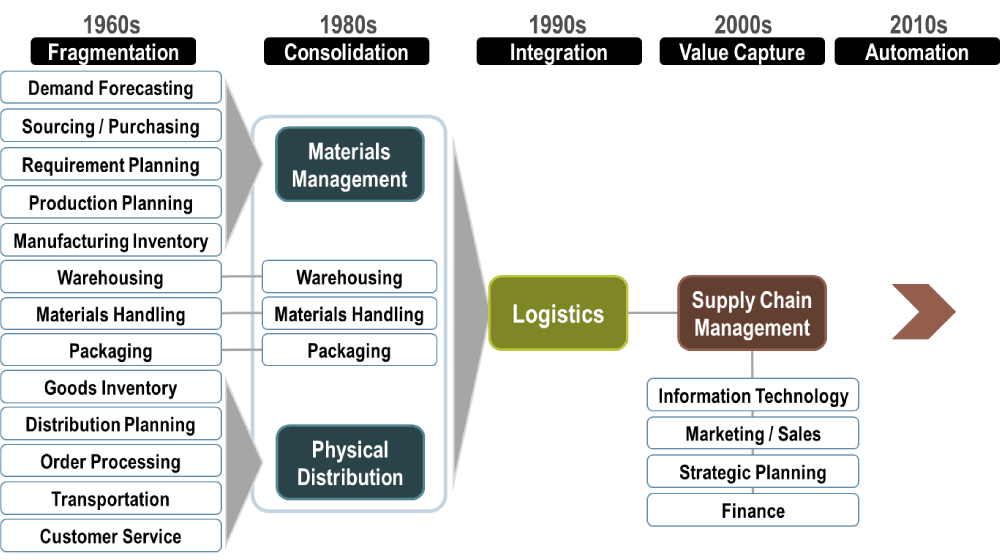 Supply chain optimization
First, let's look at all the functions performed by your supply chain.
Logistics
Logistics involves moving components and finished goods smoothly to ensure each member of the supply chain has optimal levels of product at all times. When supply chain partners choose JIT operations, there's little safety stock so having reliable supply means the difference between success and failure.
Warehousing
Logistics also involves warehouse operations so well organized you store as little inventory as needed, taking as little space as possible, and organized so you always know exactly where to find anything you want. You want to move inventory as little as possible, as each move costs money. Optimally, warehouses with cross-dock facilities make sense for warehouses run by intermediaries (like the ones below).
Warehouse intermediaries do a lot more than just store your product until purchased. They provide financing by paying for products stored so the manufacturer doesn't have to wait for money needed to manufacture additional units. Manufacturers also accept the risk associated with possible obsolescence of products prior to sale or other losses such as damage. theft, or infestation by vermin. One of the biggest sources of value in warehousing comes from offering retailers and even individual consumers appropriately-sized volume. Hence, rather than being forced to buy a full truckload of product (resulting in the lowest transportation costs), retailers and consumers get the number they need, even if that's a single unit. Retailers, get assortments of products rather than a full truckload of a single SKU.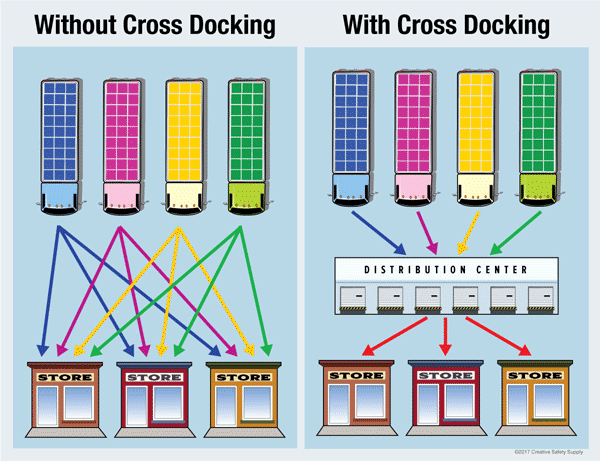 Component parts and raw materials suppliers
If you're a manufacturer, you need not only a steady supply of raw materials and component parts you can count on, you need high quality every time. Trying to make a quality product with poor quality materials or with materials whose quality isn't consistent means your customers don't get the highest quality product and your brand suffers.
Retailers
Retailers have a big job, as well. Not only must they agree to stock your product and maintain inventory to levels sufficient to meet normal demand, but they are also a selling partner. They answer consumer questions, display your product to its benefit, and consummate the purchase. Retailers also might engage in cooperative advertising to promote your brand to end customers.
Managing the supply chain
Shop around
Firstly, it's always a good idea to shop around when looking for suppliers that you can work with. These are cooperative relationships and, just like you don't marry the first person you meet, you don't form a partnership with someone you find in a Google search. Whether need to purchase electronic pressure regulators for your business or it's packaging for end products that you need to buy, there are so many companies out there.
Do your research and check to see whether or not the supply chain partner offers the level of collaboration and flexibility you need. For instance, I worked with a small restaurant chain serving hotdogs and chips. When his chip supplier realized his employees were likely to strike, he didn't hide the potential disruption from the restaurant owner. He even went the extra mile to find an alternate source to ensure the restaurant owner never ran out of chips. Rather than costing him the contract, the chip supplier discovered the restaurant was even more loyal because they felt they had an outstanding relationship and return to the original chip supplier once the strike was over.
Set up an initial meeting
When choosing suppliers, the first step is to set up an initial meeting with the supplier before signing any contracts or exchanging money. It's different speaking to someone over email or the phone. It's much better to meet in-person where possible so that you can get a feel for those you'd be dealing with regularly and who you're getting into business with too.
During the meeting, openly share your needs and expectations to ensure the prospective supplier is willing and able to meet them. If you're purchasing raw materials or components, take samples back to see how they work with your existing processes. Finally, get references and check them carefully.
Negotiate where necessary
Negotiating is important and that means you negotiate not only prices but performance standards. Supply chain optimization requires a contract that spells out responsibilities, payment schedules, and penalties for non-performance. International supply chains require additional consideration, such as country of jurisdiction for disputes.
Commonly, contracts for supply chain partnerships are multi-year or created for a single year with options to extend the contract because of the costs often incurred in customizing operations to serve the partnership. Thus, you're making a decision that isn't easily canceled. Also, setting disputes is costly and disruptive. Negotiate what you need to optimize performance and don't concentrate simply on getting the best price while ignoring critical elements of supply chain optimization such as reliable delivery.
Manage your supply chain
Communication is always important and when it comes to supply chain optimization, you need free and open communication. With that being said, you often set up the right communications through boundary spanners from each organization who manage the inter-organizational operation. In addition, using specialized computer software such as EDI (electronic data interchange) to reduce misunderstandings and speed paperwork. EDI interfaces with the shipping, invoicing. payment. and ordering systems of the partner companies. Orders entered by the buyer are instantaneously transmitted to the seller without the possibility of mistakes commonly made in retyping orders and the delay inherent in mailing orders. Once the order ships, invoices move directly through the EDI system to the buyer, who authorizes a payment through electronic funds transfer.
In the grocery industry, ECR (efficient consumer response) goes even further by generating new orders for products sold during the day to ensure sufficient stock is always on hand.
Conclusion
Supply chain optimization is definitely essential to the success of your business so ensure you think seriously about who you want to partner with and how to effectively manage the supply chain. Negotiate where necessary and make sure it's a relationship that works effectively for both parties.
Need marketing help to support business growth?
We welcome the opportunity to show you how we can make your marketing SIZZLE with our data-driven, results-oriented marketing strategies.  Sign up for our FREE newsletter, get our FREE guide to creating an awesome website, or contact us for more information on hiring us.
Hausman and Associates, the publisher of MKT Maven, is a full-service marketing agency operating at the intersection of marketing and digital media. Check out our full range of services.