If you were thinking about selling your online business for some reason, you face a serious decision with far-reaching consequences. This isn't a decision you can make on a whim. Rushing the process could mean you lose a few hundred or even thousands of dollars so you must consider 4 things before selling your online business. You can't just put your website on a place like Flippa and expect it to sell overnight either, so your online business isn't a simple piggy bank to break open when you need a few extra dollars. Let's take a look at a few things you need to consider before selling your online business.
Reasons for selling your online business
Likely, selling your online business comes down to selling your website although you might also sell your other online assets such as your social communities. Selling your email list is a little more problematic since regulations in both the US and EU restrict certain aspects of selling subscriber lists.
Of course, you may face a situation where selling your online business makes the most sense. Here are some examples:
It's time to retire and you no longer have the time or desire to run your online business.
The value of your online business is so great that you consider starting a new business (perhaps one with greater potential) or investing for higher profits with the proceeds from the sale.
Maybe you're burned out and feel you don't have the energy to continue building the online business. Selling now before the business begins the inevitable decline faced as you step away from the business makes a lot of sense.
Your health doesn't permit you to dedicate enough time and energy to continue the business. Again, selling before there's a problem with performance makes sense.
You just want to enjoy the rewards that come from building your online business.
Occasionally, the rationale for building the business in the first place involved selling the business at some point. For instance, entrepreneurs buy domains for the express purpose of holding on to a valuable domain until someone offers to buy it for a big payoff.
And, there's nothing wrong with selling your online business, regardless of your reason. Before you make the final decision, let's look at some important considerations.
What to consider before selling your online business
Your online business is valuable and offers potential for the future. If you sell, you face opportunity costs in the form of the loss of future profits. Hence, choosing the right time to sell your online business is a serious concern influenced by your own financial situation and personal factors, as mentioned above. If you have a family, your decision might impact them, as well, so involving them in the decision avoids drama that'll play out at every holiday gathering for decades.
Instead of selling your business, consider if your children or spouse might successfully run the business potentially with some form of future profit-sharing arrangements. Family-owned businesses offline are a source of generational wealth and have been for millennia. There's no reason online businesses can't also drive family wealth, just like the railroad industry did in the past. If your family has the skill and desire to successfully run your online business, it might make sense to consider that solution.
How much is your site worth?
The first thing you have to consider before a sale is how much is your business worth? Business valuation methods exist for evaluating offline businesses, such as this guide from the US Chamber of Commerce, to help you decide how much to charge for your business. We suggest that you start learning about different internet business valuation methods right now. Most people will use some sort of revenue multiplier to value a website, but things can get tricky with websites that might have greater earning potential in the future. Look at things such as P/E ratios and other valuation methods before you assume that a multiplier is the best option for you.
Determining the right sales price is key to successfully selling your business. Anyone who ever sold a home or other asset knows that charging too much for the asset means you have trouble finding a buyer and it takes more time to make the sale. Charging too little for your business means you leave money on the table, reducing your proceeds. So, spend some time doing the calculations that result in a fair price.
To get the most value from your business, collect documentation that supports your value, such as tax returns, website statistics, revenue trends and forecasts, expenses, etc.
How old is your site?
The age of your site is also very important as it impacts your business's worth as well as the appeal of the business to potential buyers. Newer sites often sell for much less than older established sites. Even the age of the domain influences how valuable your site is to prospective buyers.
If your site is relatively new, then you should think about waiting a bit before selling to capture more value from the business. There's a huge potential jump in perceived value between a site that's six months old and one that's a year old, and a big difference between a site that's one year old and one that's two years old. See if you could hit some of those benchmarks before selling if you want to get the most value out of your site. Selling too soon means you don't get what you wanted from your business, all things being equal.
Can you create additional value?
You could also look at ways that can boost your site's value right now in determining if this is the right time to sell. It's the potential for future profits the buyer acquired when s/he makes a purchase so supplying documentation regarding the business's potential support the value of the business. It then becomes a consideration as to whether you want to be the one capturing that value in the future or capitalizing on the potential for an immediate payoff. Regardless, if there's low hanging fruit that might create additional value, it makes sense to harvest that fruit prior to putting your business on the market.
In making your calculation, consider assets owned by the business such as Intellectual property, which adds value to any business. An engaged customer base is another common asset owned by the business as is brand image. These assets contribute to brand equity (see below), or the value of the business over and above the tangible value of future revenue.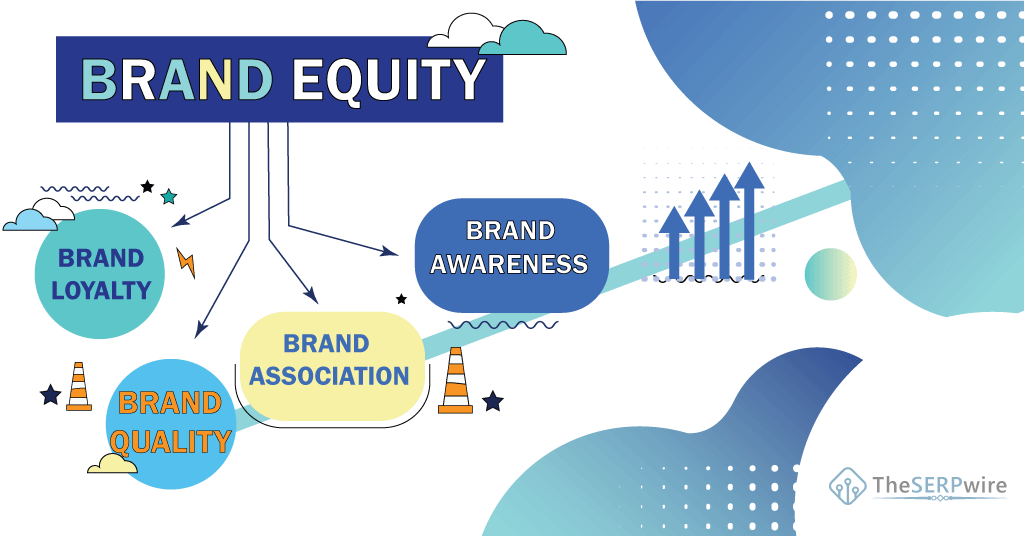 Image courtesy of The SERP WireAnother thing we suggest you start doing is ramping up your SEO efforts and other marketing efforts to position your business in the best possible light. Having great SEO metrics will impress savvy buyers and a positive trend in the revenue generated makes your business more attractive and worth more. SEO and marketing keep paying dividends way after your initial efforts and prospective buyers know that it these trends provide initial value without them having to pay for marketing or do more work during the transition.
If you have a blog and neglected it recently, now is a good time to ramp up content creation efforts too as a means to improve your SEO and build a stronger relationship with your community. Don't overcrowd your blog, however, as irrelevant content could actually devalue your site in the eyes of search engines and potential buyers. Try to add at least two new articles per week on subjects that are relevant to your audience and with popular keywords. As you can see below, this content is an engine driving more leads.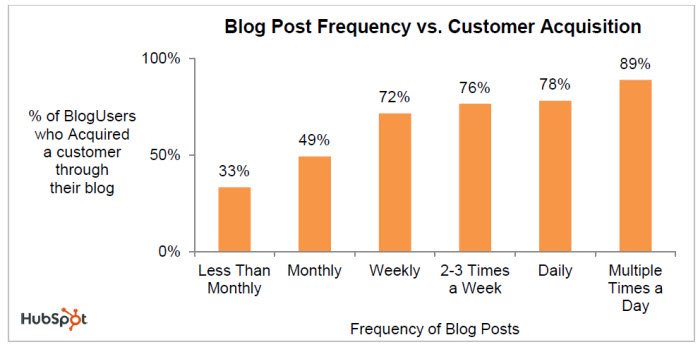 How are you going to sell it?
Now that you're ready to sell it, you need to decide what method to use to reach potential buyers. You can either decide to sell it on a platform like Empire Builders or Flippa or go with a broker. Going it on your own works if you built a strong brand. You can reach out to other brands in your niche with an offer. Sometimes, if your business is successful, potential buyers might even reach out to you with an unsolicited offer.
If you feel like your site has significant value, then it's usually a better option to go with a broker. They facilitate the whole process, help you with things like valuation, and connect with people who might want to buy a business such as yours.
Conclusion
There are many things you need to think about before selling a website, so plan carefully and do everything you can to maximize its value before a sale. We also suggest you start learning about the sales process in detail to avoid costly mistakes.