One of the key things every business owner should know is the importance of setting goals for the business, as these goals define business decisions and direction for the business in the coming period. As we move towards a new year, business owners have to start thinking about what goals they should set for their businesses in the upcoming year. Whether you are just starting out, or you are old hat at running your business, you must set goals that are challenging but attainable. Further, your goals should impact your performance. We call these SMART goals. As each year (or other fiscal period) comes to a close, businesses must flesh out their goals for the upcoming period with concrete metrics and action plans, while adding a year to their long-term planning.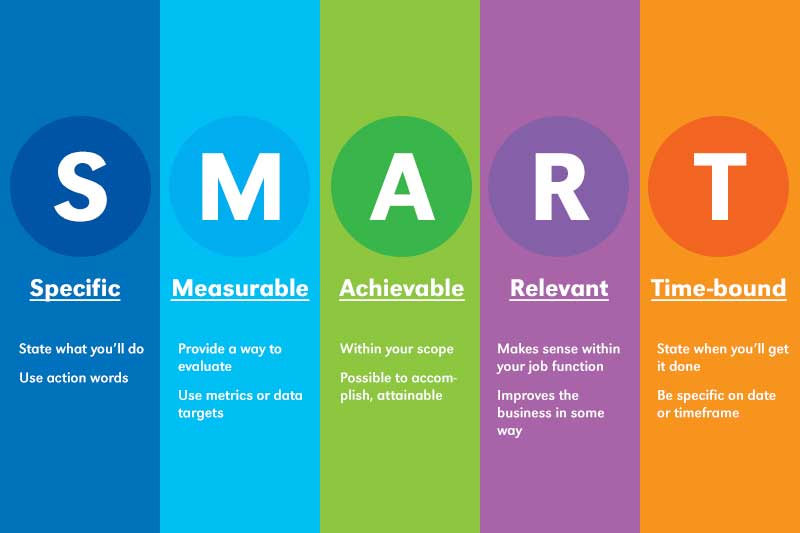 If you are new to the business world or recently opted for a new business structure, then you need an IRS EIN filing service to help you ensure you have the right financial information to file taxes at the end of your fiscal year. Don't wait until tax filing approaches as every business owner should know that the time to reduce your tax burden is before tax time.
It's an important time before moving into the new year. for you to set a course for the year ahead in 2024 and there are some things that every business owner should know if they want to achieve their goals and ensure their business success. Here are some of the things that shape the small business planning landscape that you really do need to know as you plan for the next fiscal year.
What every business owner should know as the year draws to a close
1. Business Plan
Commonly, companies develop a business plan for some time period, such as five years (in Asian countries, companies often use a much longer time horizon). Year one of the plan is fleshed out in a great deal of detail to guide company direction for the upcoming 12 months, while subsequent years often involve less detail. As each year comes to a  close, it's time to flesh out plans for the upcoming year and add a year to your planning horizon.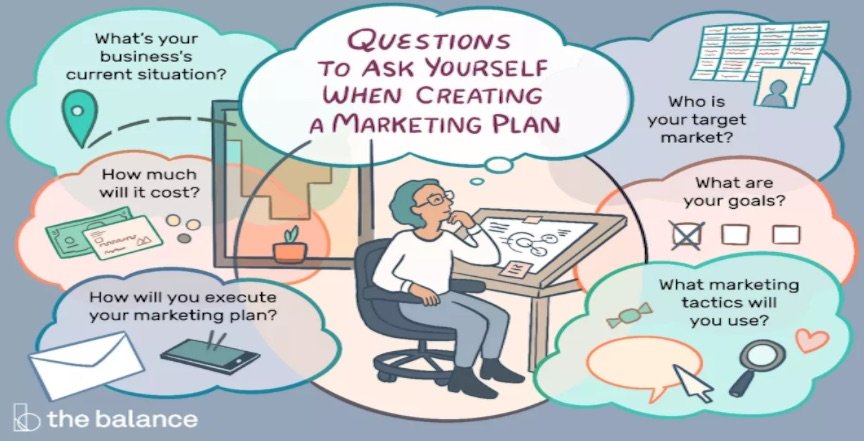 Hence, you should work toward building that plan now before the rush of holiday parties and sales reduce the time you have for such activities. Here are some things you need to do to plan for the upcoming year:
What changes can you anticipate for your market in the coming year?

Are there changes in consumer needs or the way they research satisfying those needs?
Do you anticipate any actions by your competition that might impact your success?
Are there legal or regulatory actions that might impact your operation? For instance, social media companies are under increased scrutiny and facing lawsuits. How might rules put in place to protect users impact your social media strategy for the upcoming period? Should you rebalance your efforts to rely less on social media marketing? Should you switch to platforms under less scrutiny?
How will projections of the economy impact your operations in the upcoming period? For instance, some products do much better when consumers feel an economic pinch but many fare worse in such economic conditions. Do you have some flexibility in pricing or might you consider making changes to reduce your price in the face of anticipated inflation?
Will changes impact your relationship with suppliers? For instance, purchasing products from China will face increased pressure if your home country decides to impose tariffs or reduce trade with China.
Are there technological changes that might impact your business? For instance, when the pandemic hit, companies that hadn't adopted e-commerce suffered as stay-at-home orders shuttered their storefronts. Companies that explored technological options were able to transition quickly to meet the challenge.
Obviously, you can't answer any of these questions without careful research using internal data and secondary resources to help you.
2. Set SMART goals
Each year you need to set goals for the upcoming year. Looking at the image of SMART goals shared earlier, it's obvious you need to choose goals that correlate with performance. Otherwise, achieving the goals is meaningless. We call these KPIs or key performance indicators.
Here are some KPIs you might consider to monitor your website performance across the conversion funnel.
Just like any athlete, you must set goals that are challenging if you wish to succeed. As an amateur, you might not want to set your goal based on Olympic performance (not achievable) but you also don't want to set your goal based on what a middle schooler achieves (too easy). That's why Forbes argues for setting HARD goals (heartfelt, animated, required, and difficult) rather than SMART ones. The magazine article argues that the D part of that acronym is what's missing from SMART goals. Without challenging goals, it's entirely likely you'll underperform.
3. Optimize your marketing return
A big part of your planning for the upcoming year is ensuring you optimize your marketing to achieve the highest returns. Much of the effort involved in developing the first two pieces of advice on what every business owner should know leads to optimal marketing efforts. Yet, there are several elements missing from the forgoing advice that you must still plan for to achieve optimal results.
Marketing and branding:
Every business owner should know you must develop a marketing strategy to promote your business and build a strong brand identity. Consumers will only buy from you if your brand matches their needs and they feel they can trust your brand. Maintaining a consistent brand image across multiple marketing channels is important and it involves much more than visual elements. You must present a consistent brand personality that resonates with your target market. Below, we show some options for brand personality and examples of the brand that epitomize each personality.
Another element that contributes to your brand personality and trust is the brand's commitment to social responsibility and sustainability. Ensure you demonstrate your commitment to the community through actions not just words.
Customer service:
Prioritize exceptional customer service to build a loyal customer base and gain repeat business. In a world dominated by social media and ratings of businesses on most platforms, your commitment to customer service must show in how consumers experience your brand. For instance, here are some ways to handle complaints to avoid damage to your brand or reduced sales.
Monitor complaints and respond to them quickly with efforts to make the consumer whole again.
Be transparent in your efforts and NEVER attempt to bury complaints.
Use complaints as a tool for improving customer service.
Start with a customer service audit that looks something like this to identify areas for potential problems.
Monitor customer satisfaction with the appropriate tools as a way to chart your progress in terms of providing excellent customer support.
A great way to improve customer service is to allow multiple ways for consumers to ask questions or register complaints. For instance, some firms offer customer service hours on social platforms to provide timely customer support in addition to phone and email options. Others offer chatbots that are available 24/7 to answer standard queries.
Innovation:
Consumer needs evolve over time and offering new products to address unmet needs or finding a better way to solve their problems is an ongoing issue for businesses of all kinds. If you're still doing things the same way and delivering the same solutions as in the past, it's time to reevaluate your business with an eye toward improving your offerings.
4. Funding and financing:
Near the end of the planning process for the upcoming year involves financial estimates and the creation of pro forma financial statements. This often involves redistributing budget items to achieve a balanced budget or determining financing needs to ensure the money is there when the firm experiences a shortfall.
Understand your tax obligations and seek professional advice on tax planning to minimize your tax liability legally before finalizing your pro forma statements.
Conclusion
Setting out with the idea that you can accomplish all of your goals in the new year is a smart way to go about starting a new business or continuing the one you've got. You need to position your business for continued success, and that means starting early.
Need marketing help to support business growth?
We welcome the opportunity to show you how we can make your marketing SIZZLE with our data-driven, results-oriented marketing strategies.  Sign up for our FREE newsletter, get our FREE guide to creating an awesome website, or contact us for more information on hiring us.
Hausman and Associates, the publisher of MKT Maven, is a full-service marketing agency operating at the intersection of marketing and digital media. Check out our full range of services.