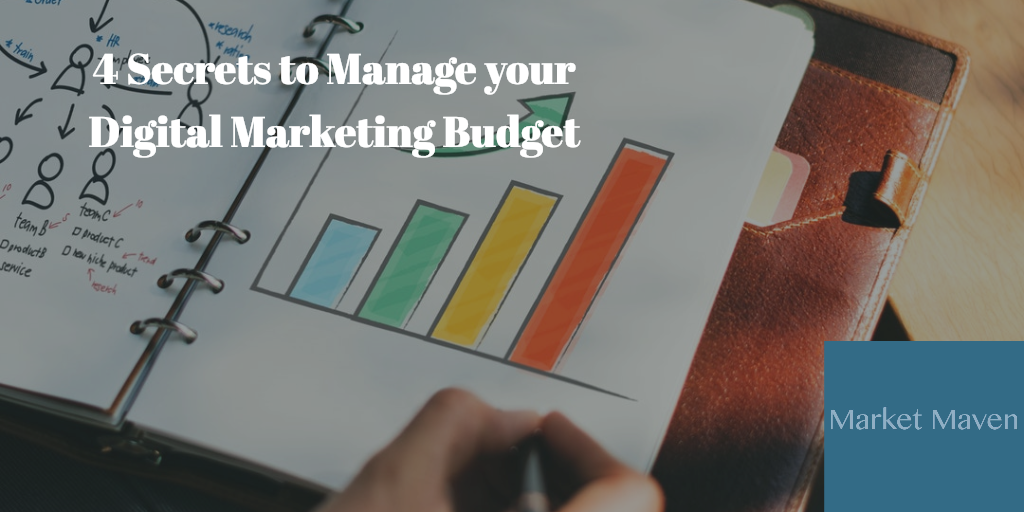 Ever since marketing became digitized, companies tried to optimize the numerous benefits digital marketing had to offer. Digital efforts are not only faster and more efficient but are also more convenient for both businesses and consumers. However, digital marketing costs money, which means you simply need a good investment in order for your campaigns to drive necessary business goals. Today, our guest will talk about ways to get the most from your digital marketing budget.
There are cost-effective and low-cost strategies you can leverage but even those require some kind of investment, at least in the beginning. Fortunately, if done correctly, marketing campaigns will almost certainly yield a significant return on investment (ROI).
The fact of the matter is that there are rarely any fixed costs in digital marketing. In other words, the amount you should invest in marketing depends on what you want to achieve. That being said, here are a few secrets to effectively manage your digital marketing budget.

Develop a marketing strategy
You simply cannot create or manage your digital marketing budget if you have no strategy or a plan in place. We call this spray and pray and it wastes time and money. You must first determine and set clear goals and objectives for your marketing, so you can allocate funds into your digital marketing budget. Each strategy or campaign has a purpose for driving specific goals. Increasing website traffic, attracting more customers, building exposure, improving sales, and so on are examples of these goals.
Therefore, to develop a solid marketing strategy, you must align your digital marketing budget with business goals.
But, how much will driving those goals cost? Simply put, it depends. The amount of effort you're willing to put into your marketing determines the costs. The minimum effort often requires a bigger digital marketing budget as you have to outsource much of the work. If you can do it yourself, you can drive more results with less money. Also, if you spend more on opportunities where you're more likely to drive better results, your marketing efforts will be more effective for the same cost.
Conduct your market research
The key to effective marketing is sending the right message that will encourage consumers to take the desired action. Sending the wrong message certainly won't help you manage your marketing budget and it will only make you waste resources. Market research can help you find valuable information, which will, in turn, help you make more strategic decisions. Research-driven decisions help you avoid overspending and help you manage your budget more efficiently. For example, let's say you're planning to launch a product and you want people to buy it.
Now, marketers will oftentimes set a budget for product marketing with a focus on product launch and promotional campaigns. Even though that's a very important aspect, it's also important to set aside a budget for market research and testing your messages before your product even reaches the market. The main reason is that getting feedback from customers about the pain points your product addresses or should address will ultimately shape your messaging in a way that will result in a successful product launch.
Beware of the hidden costs
As mentioned before, there are rarely any fixed costs when it comes to digital marketing. No one can tell exactly how much your Facebook promotion will cost. It's hard to estimate what your Google Ad campaign will cost as it's hard to estimate the number of clicks you'll get or your quality score.  Knowing how much you will have to spend on search engine optimization (SEO) is also up in the air. That being said, you'll need to cover the hidden costs of marketing to manage your budget effectively. In most cases, those costs revolve around research, content creation, data analysis, and so on. If you don't plan for such expenses, you will have to spend cash you haven't planned on spending or planned to spend on something else.
That's simply bad budget management that results in overspending or lacking the resources to continue on with your campaign. If you fear overspending, you can outsource some of your digital marketing to an agency and plan your strategy on a budget. As an example, 45% of client-side marketers in Australia outsource their SEO activities. Even when outsourcing, there could be hidden costs you weren't aware of. Therefore, should you consider this option, ensure that you opt for a reputable Sydney advertising agency in order to avoid inconveniences.  
Set your priorities
Effective digital marketing budget management comes down to maximizing your profits and minimizing the costs. That's almost always easier said than done because there's no secret recipe for success. However, you can monitor the success of your efforts, in order to determine what's totally necessary and what you should discard from your strategy. You can achieve that by organizing your expenses. In other words, you must monitor marketing efforts that are getting the funds from your budget and cross-check with the results they're driving.
Various tools and metrics can help you evaluate the effectiveness of your marketing efforts. That way, you can determine which efforts should continue being funded and which efforts you should abandon. After all, there's no point in investing in marketing efforts that aren't providing any viable results. The key takeaway here is not to focus on the "spend more on marketing" approach but instead focus on the "spend smart on marketing" approach.
Managing a digital marketing budget is no simple task. Your marketing campaigns may need improvements or you might have to change your approach midway. Such activities cost money that comes out of your budget. That being said, if you base your budget only on the previous year's budget or estimations, then your budget will lack the flexibility needed to manage it effectively.
This is a guest post by Victor T. Miller.
Bio: Victor T. Miller, a Sydney-based business and marketing specialist who has expanded businesses over 5 years. I am a person who loves to inform people about the latest news in the marketing industry also as sharing tips and advice based on my professional experience and knowledge.
Need marketing help to support business growth?
We welcome the opportunity to show you how we can make your marketing SIZZLE with our data-driven, results-oriented marketing strategies.  Sign up for our FREE newsletter, get our FREE guide to creating an awesome website, or contact us for more information on hiring us.
Hausman and Associates, the publisher of MKT Maven, is a full-service marketing agency operating at the intersection of marketing and digital media. Check out our full range of services.