As we move into the 2020s, the business world is changing when compared to the past–our customers and their expectations are different, our competition continually finds new ways to promote their products over ours, and even the marketing landscape changes. Today, digital marketing is more important than ever, and we'll discuss why you need to up your digital marketing game.
Companies made some consequential decisions related to their business dealings, especially in a world gone crazy in the middle of a pandemic. And, even if your business is closed, you still need to invest in digital marketing to reach customers and attract future customers, especially if you transitioned your business to remote delivery.
That's where digital marketing increases its importance. Now that people are working from home and under a lot of stress, so their spending more time online than ever before. Your digital business works in tandem with your traditional marketing or alone to engage your market to drive sales.
Marketing, whether digital or traditional, involves the 4 Ps (product, price, promotion, and distribution). One could say that your products and services are its heart; your advertising strategy is its soul. One can't live without the other, which is why every business needs to optimize every aspect of marketing. But, today, we'll focus primarily on the promotional aspect of marketing, especially advertising on the Internet.
Digital marketing is one of the most profitable ways a business can use its advertising budget to strike at the heart of its clients. That's why Deloitte, in a 2018 study of CMOs (chief marketing officers), found most firms increasing the percentage of marketing spend related to digital, especially in consumer markets. Deloitte also found most CMOs expect this trend to continue.
What is digital marketing?
Some folks think digital marketing is paid advertising that's online, like Google Ads or paid social media posts. That's certainly one aspect of digital marketing, but digital is much more than paid advertising. Here's are the 5 Ds of marketing online [source]:
Digital devices, including smartphones, voice-enabled devices like Alexa, computers, smart TVs, and smartwatches
Digital platforms such as Facebook and Twitter
Digital media including earned, owned, and paid social
Digital data
Digital technology such as AI
To get the most out of digital, you need to integrate all 5 Ds into a cohesive strategy.
In this article, I  highlight four reasons why businesses need digital marketing more than ever.
Why digital marketing is more important than ever
Everyone uses social media
First and foremost, recognize how many people use social media and how much time they spend on different platforms.
According to Statistica, 3.08 billion people use social media (about 45% of the world's population), and the average amount of time spent by adults on social media is 2 hours and 22 minutes per day. Teens spend even more time on social platforms, averaging 3 hours a day on social platforms. With the worldwide stay-at-home orders, time spent on social media exploded.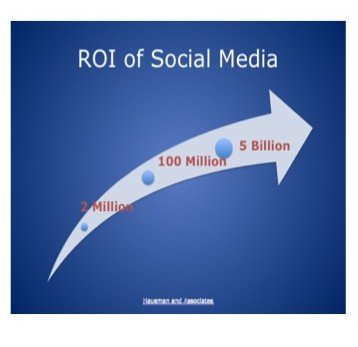 With all of this opportunity to reach your target market, social platforms take a prominent position in most businesses ' digital strategy. Using social platforms, you potentially market your business to millions of people.  If you understand the idiosyncrasies of marketing on social platforms, the ROI is much higher than possible using traditional media. Facebook, Twitter, Instagram, YouTube, etc. are among the most frequently used platforms, although international users favor platforms catering to them, including QQ in Asia. With a little experience and knowledge, you gain engagement on the platform, which significantly amplifies your message — see this chart.
Build targeted traffic to your website
In the past, marketing was limited to only a few options. However, the Internet brought many new opportunities, and you now have many options when it comes to online marketing.
For many companies, their websites underpin their entire digital strategy because that's where they own the conversation and where they make sales (or, direct visitors to brick and mortar stores where they can buy the products they saw). Businesses no longer need to put thousands of dollars into a brick-and-mortar store as building a website costs much less and may perform as well as a physical store. With more and more people searching for products and services online, it seems easy to make online sales, but the competition is fierce, with millions of webpages competing for eyeballs. Hence, you compete with every other business that matches the user's query and showing up high in the SERPs (search engine results page) means getting the lion's share of the traffic. However, showing up high in SERPs requires you to learn a thing or two about SEO, and this is where SEO companies help with both the technical aspects of SEO (metatags, for instance) and effective content creation, which drives the search algorithm when it comes to on-page SEO.
Grow your brand's reputation
Marketing online isn't just about making sure you get more customers; it is also about building a more meaningful and profitable relationship with your existing customer base. Marketers find that when a person browses the Internet for a product, s/he doesn't randomly buy stuff from the first site s/he encounters—brand reputation matters. If your brand has a bad reputation, no one will trust you enough to buy from you.
So, how do you grow your reputation? With digital marketing. You use it to interact with your target marketing to build a personal relationship with the consumers in that market. You also deliver superior products, at the right price, when and where the customer wants them. See, brand reputation is where the other 3Ps make an impact, along with the promotional P.
Save Money and Yield Better Results
Digital marketing produces (or at least has the potential to produce) superior ROI (return on investment) over traditional marketing. Don't believe me? The cost of a single Super Bowl ad was around $5 million last year, and that doesn't include the costs to produce the ad in the first place. Done right, digital strategy is cheaper and delivers higher returns than traditional advertising. That's why firms shift their spending to digital, as we saw earlier in data from Statistica. Not only are digital strategies more effective, but they're also easier to measure. Tracking a TV commercial, for instance, is nearly impossible. Did a particular sale come from a specific ad? Who knows. But digital platforms send traceable traffic to your website, so you know exactly which ad produced a sale.
Need marketing help to support business growth?
We welcome the opportunity to show you how we can make your marketing SIZZLE with our data-driven, results-oriented marketing strategies.  Sign up for our FREE newsletter, get our FREE guide to creating an awesome website, or contact us for more information on hiring us.
Hausman and Associates, the publisher of MKT Maven, is a full-service marketing agency operating at the intersection of marketing and digital media. Check out our full range of services.